Your list is empty.
Save musicians, entertainers, speakers, and services, and they'll appear here.
Free Quick Quote
This vendor provides virtual services
Back to Singing Guitarists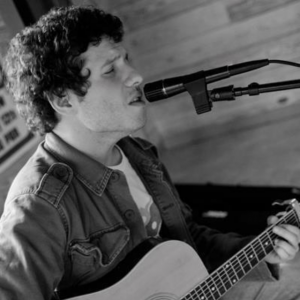 Jonathan Laird
5.0
(8 reviews)
Huntsville, AL
Travels up to 200 miles
$500 - $2000
Get a Free Quick Quote
Overview
Bob Marley once said, "One good thing about music, when it hits you, you feel no pain." I agree. That's why I strive to be professional and accommodating to the needs of my clients. Whether your tastes run to classical or contemporary, background music or fiery performance, it's my goal to provide people with an experience worth every bit of their time, money and effort.
My services include:
Sound
Customized requests
Fog
Stage lighting
Backing accompaniments
Audio production software
Up to a four hour performance slot
Meet & greets
Merchandise giveaways
I would love to play for your event, because it's my passion to please others, and to help them create great memories for years to come.
---
---
Booking Info
Price Range: $500 - $2000
Gig Length: 60 - 240 minutes
What to Expect
Interested in hosting a show with me? Submit your info and let me know about your space & location. I've worked hard to make hosting a show fun & easy. I can use a PA, if you'd like. If not, that's cool, too.
These are a few suggestions to make your booking event as smooth as possible.
I will arrive at least 1 hour before showtime.
BEFORE THE SHOW
You may want to talk to your neighbors and warn them about the extra cars that will be parked on the street on the night of the event. The show may be amplified, but I love to play at conservative volumes, so it's unlikely that the sound level will disturb them.
Don't forget to promote the event. Leading up to showtime, you'll want to make sure you're spreading the word to your friends and family. Social media is a great way to spread the word. Sending out personal text messages and emails tends to be even more effective.
FOR THE GUESTS
Consider rearranging the furniture to maximize the space. Though it isn't required, you may choose to get some extra chairs for the night, whether they're from friends or rentals. It's also totally fine (and certainly easier) to have people sit on the floor, which can sometimes make room for an extra 10-15 people. This is entirely up to you.
Refreshments for guests are not required, but always welcomed. Some people choose to do an array of appetizers, or wine/beer and small snacks.
If you have pets, you can always prepare to keep them in an area of the house where they won't disturb the guests or disrupt your party.
You want to make sure that you have enough paper supplies for the bathrooms as well as trash bags for your kitchen.
FOR ME
I keep things fairly simple. I just need a space to stand, plus an extra 2-3 feet of real estate, in case there's a PA involved. If you have a small table that I could have nearby to place a few small items on, that would be very welcome, as well.
If I could have access to a designated 'green room' somewhere in the house, whether it's a guest room or bonus room, I would always appreciate a private space to prepare before the show. If possible, some water would be a very nice touch, too.
I can also set-up merchandise before the doors open, and the table runs on the honor system.
AFTER THE SHOW
Once the show is over, I will typically go back to the 'green room' for just a few minutes to rest before coming back out to greet any guests that are still around, and pack up shop. You may want this to be kept to a maximum of 30 minutes in order to be respectful of your own time. (I'd hate to overstay my welcome.) ; ) This should allow your house to be clear approximately 45 minutes after the end of the show.
FAQ's
Q: What if my song isn't on your set list?
A: No problem! I love growing and learning new material. Just say the word!
Q: Why are the price ranges so different?
A: Prices are determined by the package a client wants, as well as the cost of doing business. For instance, a wedding 90 minutes away with a middle-of-the-road setup will be more cost effective than a full-package, cross-country gig involving airfare, travel, and lodging.
Q: Is my deposit refundable?
A: All deposits are non-refundable. While price quotes are negotiable, deposits insure that the requested calendar date for your event is blacked out for you, and you alone. As a result, all other potential offers to play are rejected outright.
Q: How much will my deposit be?
A: I accept agreed-upon payments in two installments: half upfront, and half on delivery.
Q: How soon should I follow-up with you to let you know where I stand?
A: The sooner the better. 48 hours is optimal. Although I would love to insure your slot will be set in stone, the reality is that my calendar will fill up, and I can't guarantee that the date will remain open.
Q: What types of events do you play?
A: You name it. Graduations, birthday parties, conferences, festivals, etc. The sky's the limit! The one exception would be the occasional request for something like a 15 minute appearance. At my price point, I couldn't, in good conscience, justify taking that gig for the amount I charge.
Q: Why should I use you?
A: I am very passionate about establishing good relationships with my clients. The best way I can do that is to treat others the way that I want to be treated, undersell and over perform, and provide each client with a quality performance worth their time and money investment. Be sure to check out the reviews to see what my past clients have said about their experiences.
If you have any further questions, please feel free to ask me.
About
Hi, there! Let me tell you a little bit about myself.
Over the years, I've established a brand as a solo Adult Contemporary musician, but I have many loves including rock, jazz, pop, country, and classical. I've never considered myself to be good enough to remain in one place for too long musically, and there's always something else I can learn from other musicians.
Although I could be considered a multi-instrumentalist, guitar is my first love, and more specifically, acoustic guitar.
I have a Promotional E.P. consisting of three original songs, and have recently finished my first full-length recording. Songs from the recording have been aired on 104.3 WZYP, and independent podcasts from the U.K., New York, and Germany.
I've recently performed with Alabama Music Award winner, Robert Abernathy, and also served as producer on Robert's debut album, "Sticks and Stones."
In addition, I've shared the stage with numerous independent artists, and written, produced and composed for indie film, ad spots, and actors reels.
I currently perform as a solo artist, am a supporting session musician for other groups, and am a member of the Eagles tribute band, Eagle Sunrise. I'm currently in the studio working on my second full-length album.
I've played several benefits, fairs, college performances, and festivals.
I throw myself into every aspect of what I do because I'm exceedingly passionate about it, and when people invest their time, energy and resources into hearing me perform, they deserve my absolute best.
I want to insure that they get it.
Additional Booking Notes
If the show is within a reasonable driving distance, I tend to bring my own equipment. The gear itself can change depending on what a client wants.
The list of gear includes:
Ibanez V70-CE Acoustic Guitar
Taylor CE-614 12-String Acoustic Guitar
Yamaha CG-1 Classical Guitar
Aria Pro II Hollowbody Guitar
Gibson SG Electric Guitar
G&L Telecaster
Fender Squier Stratocaster
Shure SM58 Microphone
1/4" Instrument Cables (2)
XLR Microphone Cable (1)
Presonus Firestudio Mobile Interface with 6 pin Firewire Cable
13-inch MacBook Pro
Boom Stand
Bose L1 Model 1 System
Eliminator Lighting LTS16 Stage Light Accessory -
2 x T-Bars
4 x Side Mount T-Collars
1 x Center "I" Support Bar
2 x Center Posts for Tri-Pod Stands
2 x 5" Truss I-Beam Sections
2 x 9" Tri-Pod Stands
6 x Safety Pins
American Dj P36 Led RGB Led Wash Light
EKOSTORE 3-Watt Led Stage Light Blue Water Wave Effect Rapple Projector Lighting
TSSS XL94 Magic Pattern Change 64 LED RGBW Stage Light Projector
GBGS 3W LED Pinspot Light Projection Lighting Effect (Blue, 4)
Chauvet Lighting Hurricane 1101 Fog Machine
Mini LED DJ Disc Red & Green stage lighting Light Projector Spotlight Sound/ Music Active for Disco DJ Party-Black
If the show is only accessible via plane ride, I will need ample time to coordinate with the client to find a well equipped music store to provide their needs, and discern who needs to pick up the equipment and when.
Services Offered
Past Booked Events
March 27, 2021

•

6:30pm - 9:00pm
Birthday Party

March 20, 2021

•

7:00pm - 10:00pm
Birthday Party

October 25, 2019

•

7:00pm - 11:00pm
The Tap House

October 20, 2019

•

12:00pm - 2:00pm
Wedding Ceremony

September 27, 2019

•

7:00pm - 11:00pm
The Tap House

August 30, 2019

•

7:00pm - 11:00pm
The Tap House

June 28, 2019

•

5:30pm - 8:30pm
TBA

March 16, 2019

•

5:30pm - 9:30pm
Beef O'Brady's

March 09, 2019

•

7:30pm - 9:30pm
The Cotton Gin

January 31, 2019

•

7:00pm - 11:00pm
The Casual Pint

October 13, 2018

•

6:00pm - 8:30pm
Cocktail Party
Set List
Jonathan Laird Cover Song List
Alice In Chains
Rooster
Alison Krauss
When You Say Nothing At All
Allman Brothers Band
Whipping Post
Statesboro Blues
Melissa
Blue Sky
Little Martha
Stormy Monday
Midnight Rider
Aloe Blacc
Ticking Bomb
Amos Lee
Colors
Keep It Loose, Keep It Tight
Southern Girl
Shout Out Loud
Barenaked Ladies
Brian Wilson
The Beatles
Here Comes the Sun
Dear Prudence
The Continuing Story of Bungalow Bill
Martha My Dear
Blackbird
Rocky Raccoon
I Will
Mother Nature's Son
I've Just Seen a Face
Yesterday
Penny Lane
Taxman
Eleanor Rigby
Here, There and Everywhere
Michelle
Ben Folds Five
Jackson Cannery
The Black Crowes
She Talks To Angels
Hard to Handle
Black Sabbath
War Pigs
Blind Melon
No Rain
Blue Oyster Cult
Don't Fear the Reaper
Blues Traveler
Run Around
Hook
Bob Segar and the Silver Bullet Band
Turn the Page
Bobby Darin
Beyond the Sea
Bobby Womack
What You Won't Do for Love
Bruno Mars
The Lazy Song
Chris Stapleton
Broken Halos
Tennessee Whiskey
Coldplay
Yellow
Counting Crows
A Long December
Mr Jones
Creedence Clearwater Revival
Proud Mary
Looking Out My Back Door
Bad Moon Rising
Curtis Mayfield
It's Alright
Hall and Oates
You Make My Dreams Come True
Dave Barnes
Until You
Little Lies
Carry Me Through
Dave Matthews Band
Stay So Much to Say
Ants Marching
Death Cab for Cutie
Cath
Soul Meets Body
I Will Follow You Into the Dark
Crooked Teeth
Del Amitri
Roll to Me
The Derek Trucks Band
I Wish I Knew
Dire Straits
Sultans of Swing
The Doobie Brothers
Long Train Running
The Eagles
Take It Easy
Love Will Keep Us Alive
Tequila Sunrise
Desperado
Lyin' Eyes
Peaceful Easy Feelin'
Ed Sheeran
Castle On the Hill
Perfect
Thinking Out Loud
Elvis Costello
Everyday I Write the Book
Elvis Presley
Kentucky Rain
Eric Clapton
Tear In Heaven
Layla
Old Love
Nobody Knows You When You're Down and Out
Eric Hutchinson
Rock & Roll
Foo Fighters
Learn to Fly
Frank Sinatra
Fly Me to the Moon
Gotye
Somebody That I Used to Know
Grateful Dead
Friend of the Devil
Ripple
Guster
Ramona
Satellite
Huey Lewis and the News
I Want a New Drug
Imagine Dragons
Radioactive
Incubus
Drive
James Taylor
Carolina In My Mind
Sweet Baby James
Don't Let Me Be Lonely Tonight
Shower the People
Up On the Roof
Copperline
She Thinks I Still Care
Jason Mraz
I Won't Give Up
93 Million Miles
1000 Things
Butterfly
I'm Yours
You and I Both
Jimi Hendrix
The Wind Cries Mary
Crosstown Traffic
All Along the Watchtower
John Mayer
Your Body Is a Wonderland
Neon
Daughters
Journey
Lights
Keane
Everybody's Changing
Nothing In My Way
Keith Urban
Somebody Like You
LIVE
Lightning Crashes
Lynyrd Skynyrd
Sweet Home Alabama
Marc Broussard
Home
Maroon 5
Sunday Morning
She Will Be Loved
Marvin Gaye
What's Goin' On
Let's Get It On
Sexual Healing
Matt Wertz
Carolina
Heartbreaker
Montell Jordan
This Is How We Do It
Nat King Cole
It's Almost Like Being In Love
Niall Horan
Flicker
Nickel Creek
The Lighthouse's Tale
Nirvana
About a Girl
Lithium
Heart-Shaped Box
Polly
All Apologies
Norah Jones
Don't Know Why
Oasis
Wonderwall
Champagne Supernova
Old Crow Medicine Show
Wagon Wheel
Paul Simon
Graceland
Diamonds On the Soles of Her Shoes
You Can Call Me Al
Under African Skies
All Around the World or The Myth of Fingerprints
Me and Julio
Peter Gabriel
Sledgehammer
In Your Eyes
Pink Floyd
Breathe Wish You Were Here
Another Brick In the Wall
Plain White T's
The Rhythm of Love
The Police
Message In a Bottle
Radiohead
High and Dry
Fake Plastic Trees
Airbag
Karma Police
Ray Charles
You Don't Know Me
Red Hot Chili Peppers
My Friends
The Silver Seas
What's the Drawback
Soundgarden
Spoon Man
Steely Dan
Peg
Josie
Stevie Ray Vaughn
Pride and Joy
Lenny
Stevie Wonder
Superstition
Higher Ground
Sir Duke
Isn't She Lovely
Sting
If I Ever Lose My Faith In You
Stone Temple Pilots
Plush
Big Empty
Interstate Love Song
Talking Heads
Burning Down the House
Toad the Wet Sprocket
Something's Always Wrong
Windmills
Tom Petty and the Heartbreakers
Mary Jane's Last Dance
Free Fallin'
Tommy Emmanuel
Angelina
Tool
Schism
Train
Meet Virginia
Travis
Walking In the Sun
Van Morrison
Brown Eyed Girl
Vertical Horizon
The Man Who Would Be Santa
Sunrays and Saturdays
Vince Gill
Liza Jane
One More Last Chance
The Weepies
You Can't Go Back Now
Weezer
Island In the Sun
Widespread Panic
Airplane
Influences & Inspiration
I have a TON of influences, but some of my favorites are Andres Segovia, Maurice Ravel, Ed Sheeran, Jason Mraz, Pat Metheny, Alison Krauss, Nirvana, Amos Lee, The Beatles, Ben Rector, The Black Crowes, Claude Debussy, Charlie Parker, Chet Atkins, Chick Corea, Chris Stapleton, Chris Thile, Dave Barnes, Death Cab for Cutie, Derek Trucks, Eric Clapton, Foo Fighters, Frank Sinatra, Greta Van Fleet, Guster, James Taylor, Jamiroquai, Jimi Hendrix, Johnny Hiland, Marc Broussard, Maroon 5, Massive Attack, Matt Wertz, Michael Jackson, Nat King Cole, Patty Griffin, Paul Simon, Peter Gabriel, Pink Floyd, The Police, Radiohead, Soundgarden, Steely Dan, Stevie Ray Vaughan, Stevie Wonder, Sting, Stone Temple Pilots, Talking Heads, Tom Petty, Vertical Horizon, and Zero 7.
Setup Requirements
Ibanez Acoustic Guitar