Your list is empty.
Save musicians, entertainers, speakers, and services, and they'll appear here.
Free Quick Quote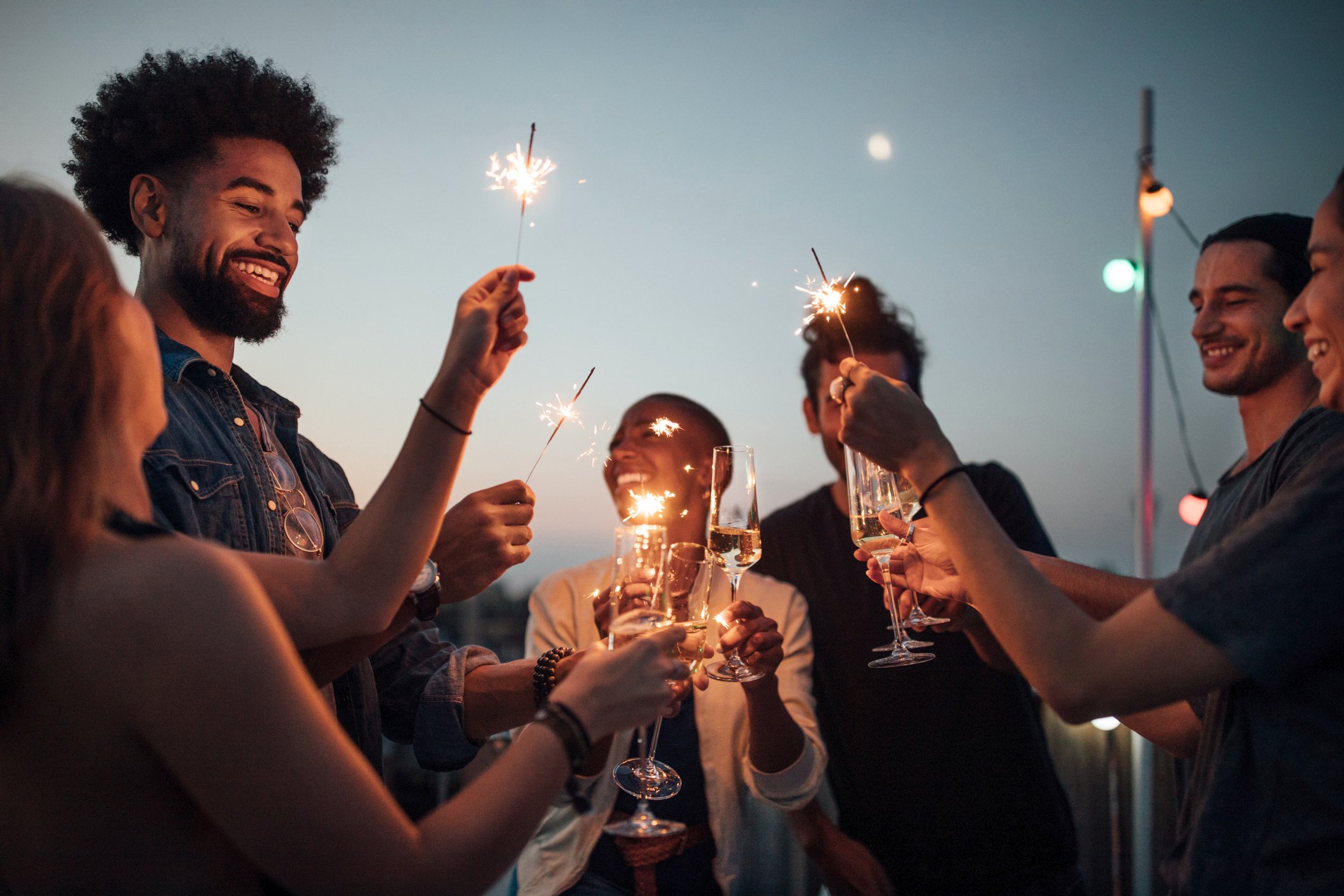 Get more gigs on GigSalad!
Connect with party planners and get booked for everything from weddings to birthday parties to corporate events.
8,500+
leads sent each day
Get paid to do what you love
1
Create a profile
Collect reviews, upload photos, and add videos to your profile to show off your talent or service and attract new clients.
2
Get customized leads
Use lead preference settings and calendar tools to get the leads you want whether you're a freelancer or full-time gig worker.
3
Send quotes
Our intuitive message system allows you to create templates and send custom quotes for every potential job.
4
Get booked
Book local jobs and get paid quickly. Clients pay through GigSalad which means your payment is guaranteed every time!
The #1 event-booking marketplace in the U.S. and Canada
💸
$113 million+
Total booking dollars earned by vendors onsite
🎉
3.2 million
Event planners that have used GigSalad to book events
🎯
35,000+
Unique visitors to GigSalad each day on average
💌
9,500+
Leads sent to our users each day on average
📨
25
Average leads per month for Featured members
⏱
3 days
Average time until paid members get their first lead
Membership options & pricing
Free
$0/mo
Try it for free!
For freelance workers or those looking for extra cash.
Fewest leads
5% booking fee
Lower visibility
No client phone numbers until booking
Up to 2 categories
Accept deposits up to $500
Add video and audio samples
Up to 10 photos
Choose this plan
Pro
$139/3 mos
Save $197 when billed annually at $359
For those wanting extra income and part-time flexible work.
Average of 16x more leads than free
2.5% booking fee
High visibility
Access to client phone numbers
Up to 15 categories
Accept deposits up to $1000
Add video and audio samples
Up to 50 photos
Choose this plan
Featured
$169/3 mos
Save $197 when billed annually at $479
For pros looking to hustle and get the most possible leads.
Average of 28x more leads than free

2.5% booking fee

Highest visibility

Access to client phone numbers

Up to 20 categories

Accept deposits up to $2000

Add video and audio samples

Up to 100 photos
Choose this plan
Real events booked on GigSalad
$800

for Wedding Ceremony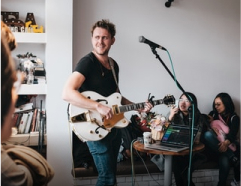 Performance location


Outdoor (without cover)

Number of guests


15-20 guests

Age range of audience


All ages
$330

for Holiday Party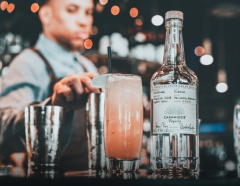 Beverage types


Beer, liquor/mixed drinks, wine

Bar on location


Yes

Beverage provider


Client will provide beverages
$600

for Retirement Party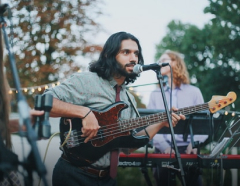 Song requests


Oldies, beach music, etc.

Number of guests


85 guests

Age range of audience


25-64
$300

for Talent Competition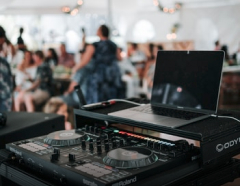 Equipment Needed


Sound system and microphones

Number of guests


100 guests

Gig length


5 hours
$375

for Christmas Party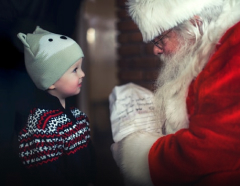 Number of children attending


50 children

Number of guests


100 guests

Gig length


1 hour 30 minutes
$150

for Reunion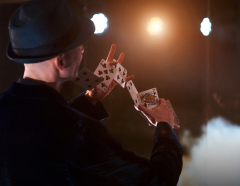 Age range of audience


All ages

Number of guests


75 guests

Gig length


30 minutes
$360

for Wedding Reception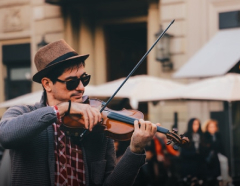 Performance location


Outdoor (with cover)

Number of guests


150 guests

Gig length


2 hours
$400

for Birthday Party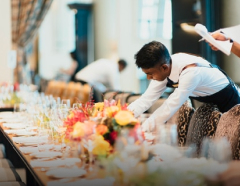 Service style


Self-serve buffet

Number of guests


75 guests

Gig length


4 hours 30 minutes
Success stories from vendors like you

Darian H.
Singing Guitarist since 2016
GigSalad changed my life!
It jump-started my career when I was 18, I'm 22 and am now a full-time musician! I'd highly recommend GigSalad for getting into the corporate/private gigs! It helps me to pursue extra income while still focusing on finding "public" gigs. It's been an awesome journey but it shows no signs of stopping.

Rachel M.
Waitstaff since 2015
I use GigSalad for my business to generate additional leads.
I've also found it to be a great resource to showcase our reviews from clients we book both on and off the platform. With the constant updates to the system, it's been beneficial for me to use, as I feel GigSalad is constantly growing with us, and trying to improve and sort out kinks. I've been a member for at least the past 6 or 7 years now, and feel my booking rate has only increased with time. As long as I continue to book leads, I'll continue to be a member.
Marissa B.
Face Painter since 2013
I've been using GigSalad to grow my business for 7+ years.
They're quick to resolve issues, always friendly, and the return on investment is great. I wish working in the events industry could always be as easy as working with GigSalad has been!

Kevin L.
Singing Pianist since 2014
GigSalad has allowed me to make music my full-time career.
Since joining back in 2014, it has brought me great success. Their service and website is user-friendly and professional, allowing potential clients to communicate and ultimately book their talent, easily and efficiently. I highly recommend GigSalad to any entertainer who wants to make a living doing what they love.

William B.
Reptile Show since 2014
We started using GigSalad to gain more exposure in our state.
We continue to use GigSalad because the site has expanded our company's reach to the entire Midwest. We've been very successful on GigSalad and are looking forward to continuing that success and expanding our company's footprint.

Eric E.
Circus Entertainment since 2005
GigSalad streamlines the business of our booking process.
This frees us to focus on our central aim: creating an immersive, artistic, and unforgettable cirque experience for the client.
Have questions? We have answers!
How do event planners find me on GigSalad?
The majority of GigSalad traffic comes from search engines where we rank high (top 1-3 spots) organically across almost all categories and locations for queries like "musicians for hire near me" or "face painters in Los Angeles."
Once a planner lands on our site, they can browse profiles to determine the person or group who's best for their event. They can then contact you directly or submit a general request. General requests are sent to up to 10 appropriate vendors that match the client's needs.
How many leads and bookings can I expect to get?
On average, our paid members receive 19-27 leads per month. That number will vary depending on your category and location. We see more demand for popular categories than niche services. There's also more supply, and therefore more demand, in large cities than in rural areas.
Your reviews, response rate, and booking numbers also contribute to the number of gig opportunities you'll receive. Generally, the most active members with a positive reputation get the most work.
Do I have to pay to receive or respond to leads?
We do not charge for leads. The only money you'll ever pay to GigSalad is for your membership subscription which gives you additional features and exposure, and a small service fee when you close a gig.
How do I get paid for my gigs?
Your clients will pay in full at the time of booking. The deposit you designate will be sent to you in advance, and the remaining balance is sent after the event is completed. You may choose to receive your payments via direct deposit or PayPal (US only).
One of the many perks of booking through GigSalad is that your final payments are guaranteed and protected by a cancellation policy of your choosing. Our payouts are distributed within one to two business days, so it's a quick and hassle-free way to manage your bookings.
What type of events are booked on GigSalad?
Our members get booked for weddings, corporate events, parties, festivals, commercials, movies, and more.
The breakdown of bookings looks approximately like this:
Children's Parties: 25% – Bands/Music: 25% – Entertainers: 25% – Services: 25%.
Why should I use GigSalad over other sites?
There are a lot of great platforms out there for finding gigs. You don't necessarily need to limit yourself to one, but our site should definitely be a part of your marketing plan. Our vendors choose GigSalad for a number of reasons, including:
Leads are unlimited and completely free to receive and respond to.
Our full-service booking platform takes you from quote to close with just a few clicks.
We handle your payments for you so your money is guaranteed and sent straight to your bank account.
The site design is innovative and user-friendly, for both you and your client.
Gig life is made easier with helpful features like saved templates, custom lead preferences, and robust calendar tools.
Your success is our success, so our Customer Happiness Team is always one call or email away and ready to help with anything you need.
Are you ready to get your gig on®? Create a free profile today!