Your list is empty.
Save musicians, entertainers, speakers, and services, and they'll appear here.
Free Quick Quote
This vendor provides virtual services
Back to Motivational Speakers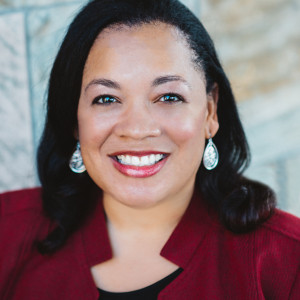 Dr. Saundra Dalton-Smith
5.0
(6 reviews)
Anniston, AL
Travels up to 200 miles
Contact For Rates
Get a Free Quick Quote
Overview
Dr. Saundra Dalton-Smith is a physician, work-life integration researcher, CDC Wellness Series speaker, and best-selling author. She is an international wellness expert featured in numerous media outlets including MSNBC, FOX, Fast Company, Psychology Today and as a guest on Dr. Oz show. She is the author of numerous books including best-selling Sacred Rest: Recover Your Life, Renew Your Energy, Restore Your Sanity, including ground-breaking insight on the seven types of rest needed to optimize your productivity, increase your overall happiness, overcome burnout, and live your best life. Over 100K people have discovered their personal rest deficits using her free assessment at (link hidden).
---
---
Booking Info
Price Range: Contact For Rates
Gig Length: 30 - 90 minutes
What to Expect
Dr. Dalton-Smith provides informational and motivational training to help improve the personal productivity of each member of your team.
She incorporates interactive components within her talks to keep the audience engaged and provides actionable steps the attendees can implement immediately.
Once your event date has been confirmed, a member of Dr. Dalton-Smith's team will email you her event planning forms. A conference call will be set up to discuss the specifics of your event and to cover any special requests.
About
Dr. Saundra Dalton-Smith is a thought-leader in the area of work-life integration helping high-achievers perform at their best.
Dr. Dalton-Smith was named a top 100 medical expert in Good Housekeeping's Doctor's Secrets. She has been featured on many national media outlets including Prevention, MSNBC, ABC, CBS, First for Women, FOX, and Women's Day as well as on numerous TV and radio shows. Her work was recently featured in Fast Company's Secrets of the Most Productive People section as well as on Psychology Today and as a guest on Dr. Oz. Her Rest Quiz has helped over 100K people identify their personal rest deficits and was featured as one of the 8 test everyone should take on Well+Good.
She is a sought-after speaker with many speaking credits, including being the opening speaker for 2019 years TEDxAtlanta. She speaks on numerous topics including time/energy management, burnout prevention, change management, resilience, and personal productivity.
Her speaking experience has included both corporate and nonprofit fields with past keynote presentations for the National Association of Private Special Education Centers, Success Women's Conference, Healthcare Financial Management Association, Cassling, Centers for Disease Control and Prevention Wellness Series, Salvation Army, and many others.
Her most popular talk is:
The Power of Resilience in Cultivating Healthy Leaders and a healthy team
In this talk for busy over-stressed individuals, Dr. Dalton-Smith shares keys to thriving in the midst of change. Discover how better self-awareness can lead to greater resilience. Through the use of engaging storytelling and real-life examples, Dr. Dalton-Smith shares the role of resilience, change management, and self-care in optimizing personal productivity, improving time/energy management, increasing your efficiency, and cultivating a positive culture in your organization. You will leave this session with actionable next steps you can begin implementing immediately.
She is available to present onsite or virtually and is a certified virtual presenter (as recognized by MPI - Meeting Professionals International). She utilized an interactive engagement strategy to help virtual attendees have a positive experience.
The direct number to discuss further is (phone number hidden) and you are welcome to call at your convenience. We can also be reached at Support(link hidden)
Read a feature article on her work in Fast Company's Secrets of the Most Productive People HERE: (link hidden)
Listen to her on Bulletproof Radio with Dave Asprey, a top 5 health podcast, discussing stress HERE: (link hidden)
You can learn more at (link hidden).
Corporate/Employee Health Self-Care Talks:
1. Don't Let Stress Sabotage Your Success
2. Silent Killers in Workaholics: The Symptoms You Should Never Ignore
3. The Power of Resilence in Cultivating Healthy Leaders and a Healthy Team
4. Lifestyle Upgrades For Busy Adults: Make Your To-Do List Work For You
Motivational Keynote Presentations
1. I Choose My Best Life: 5 Steps to Having a Life Worth Loving
2. Made to S.O.A.R: Flying Lessons for the Eagle Inside You
3. No More F.E.A.R: 4 Giant Steps into Your Awesomeness
4. It's Now Time: Going Deeper into Your Potential
5.. Set Free to Live Free: Breaking Through the 7 Lies We Tell Themselves
Faith-Based Presentation:
1. Come Empty: Finding the Emotional and Spiritual Healing You Seek
2. Sacred Rest: Recover Your Life, Renew Your Energy, Restore Your Sanity.
3. Finding Your G.R.A.C.E. Place
Additional Booking Notes
Hands-free microphone preferred
Services Offered
Upcoming Booked Events
December 11, 2021

•

All-day event
Women's Event (Pittsburg)

January 04, 2022

•

All-day event
CorporateVirtual Event

March 08, 2022–March 11, 2022

•

All-day event
Spark Conference and NRB (Nashville)

March 24, 2022–March 27, 2022

•

All-day event
Sacred Rest Quest (St. Simon Island, GA)

September 09, 2022–September 10, 2022

•

All-day event
Women's Retreat (OK)

October 14, 2022–October 15, 2022

•

All-day event
Mental Health Conference
Past Booked Events
November 20, 2021

•

All-day event
Brazillia Virtual Event

November 16, 2021

•

2:00pm - 3:00pm
Virtual Corporate Event

November 09, 2021

•

All-day event
Virtual Corporate Event

November 04, 2021

•

11:30am - 12:30pm
Virtual Corporate Event

October 26, 2021

•

11:00am - 11:45am
Corporate Event

October 21, 2021

•

All-day event
Dinner of Hope

October 14, 2021

•

7:15pm - 8:00pm
Fundraiser

October 03, 2021

•

All-day event
Conference Keynote (Orlando, FL)

September 28, 2021

•

All-day event
Pro-Life Fundraiser Keynote

September 10, 2021

•

All-day event
MOMCON Speaker (TN)

September 02, 2021

•

All-day event
Women Physician Event (NY)

June 05, 2021

•

All-day event
Financial Planner Annual Conference

May 22, 2021

•

All-day event
1M Project Business Women Event (MI)

May 13, 2021

•

All-day event
HR Conference Keynote (Virtual)

May 06, 2021

•

All-day event
Gadsden State Univ Mental Health Event (AL)

May 02, 2021

•

All-day event
Transformation Church Mental Health Event (SC)

April 30, 2021–May 01, 2021

•

All-day event
Women's Retreat (KY)

April 14, 2021

•

10:00am - 11:00am
Corporate Event

March 26, 2021–March 28, 2021

•

All-day event
World Happiness Summit (Miami)

March 19, 2021

•

All-day event
Writer's Conference

March 04, 2021

•

All-day event
International Women's Day Keynote

February 25, 2021

•

All-day event
Women's Conference

February 11, 2021

•

All-day event
Women Economic Development Luncheon (AL)

February 05, 2021

•

All-day event
Health Care Conference (Virtual)

January 12, 2021

•

All-day event
All Staff Event

January 08, 2021

•

All-day event
Grand Rounds Keynote

December 10, 2020

•

10:30am - 12:00pm
Contra Costa Co Advisory Council (Virtual)

December 02, 2020

•

All-day event
Women's Leadership Event (Austin,TX)

November 06, 2020

•

All-day event
Women's Leadership Event (WI)

October 23, 2020

•

6:00pm - 8:00pm
Women's Event (TN)

October 15, 2020

•

6:00pm - 8:00pm
Private Youth Event (Virtual)

October 09, 2020

•

8:00am - 9:00am
Virtual Keynote

October 01, 2020

•

9:00am - 10:00am
Private Corporate Event (Virtual)

September 22, 2020

•

10:00am - 12:00pm
Private Corporate Event (Virtual)

September 16, 2020

•

2:00pm - 4:00pm
NW Virtual Spectrum Trade Show

September 14, 2020

•

9:00am - 11:00am
Virtual Healthcare Employee Event (Qatar)

May 03, 2020

•

All-day event
Transformation Church (Indian Lake, SC)

April 04, 2020–April 05, 2020

•

8:00am - 5:00pm
OCBabyCon Keynote (Disney - Anehiem, CA)

January 21, 2020

•

8:00am - 2:00pm
NAPSEC Leadership Conference Keynote (Savannah, GA)

October 24, 2019

•

6:00pm - 8:00pm
Dinner of Hope (Anniston, AL)

October 19, 2019

•

8:00am - 2:00pm
Publishing in Color Conference Keynote (Nashville, TN)

October 11, 2019

•

8:00am - 12:00pm
Mental Health Conference Keynote (Orlando, FL)

September 19, 2019–September 21, 2019

•

8:00am - 5:00pm
Success Women Conference (Biloxi, MS)

August 27, 2019

•

10:00am - 1:00pm
Hospital Event Speaker (Birmingham, AL)

August 23, 2019

•

12:00pm - 4:00pm
AHE Exchange (San Antonio, TX)

July 25, 2019–July 27, 2019

•

12:00pm - 12:00pm
She Speaks Conference (Concord, NC)

May 19, 2019–May 23, 2019

•

8:00am - 5:00pm
Blue Ridge Conference (Keynote/3-day training Ridgecrest, NC)

May 11, 2019

•

2:00pm - 4:00pm
Personal Occasion

May 05, 2019

•

8:00am - 12:00pm
Transformation Church (Indian Lake, SC)

April 20, 2019

•

8:00am - 6:00pm
GOZ Passover Celebration (Denton, Tx)

March 15, 2019

•

8:00am - 5:00pm
TEDxAtlanta Speaker

February 20, 2019

•

11:30am - 12:30pm
Corporate Event

January 08, 2019–January 10, 2019

•

8:00am - 5:00pm
Your Best Year Ever Conference (Nashville, TN)

December 03, 2018

•

8:00am - 2:00pm
Daystar TV (Dallas, TX)

November 15, 2018

•

8:30am - 9:30am
Nonprofit Event

November 06, 2018

•

8:00am - 1:00pm
Marilyn Hickey TV Show (Denver, CO)

October 25, 2018

•

6:00pm - 8:00pm
Dinner of Hope

October 11, 2018

•

2:00pm - 4:00pm
Centers of Disease Control (Corporate Wellness)

October 05, 2018

•

1:00pm - 2:30pm
Women Leadership Event (Chattanooga, TN)

October 03, 2018

•

8:00am - 5:00pm
Healthcare Conference (Omaha, NE)

September 20, 2018

•

8:00am - 10:00am
Success Women's Conference (Biloxi, MS)

September 19, 2018

•

6:30pm - 7:30pm
Church on the Rock (Pascagoula MS)

September 14, 2018

•

10:00am - 12:00pm
Alabama Cooperative Extension (Capstone Keynote)

June 28, 2018–June 30, 2018

•

3:00pm - 6:00pm
Speak Up Conference (Grand Rapids, MI)

May 13, 2018–May 14, 2018

•

12:00pm - 3:00pm
Real Talk (Pittsburg, PA)
Setup Requirements
lapel mic