Your list is empty.
Save musicians, entertainers, speakers, and services, and they'll appear here.
Free Quick Quote
This vendor provides virtual services
Back to Human Statues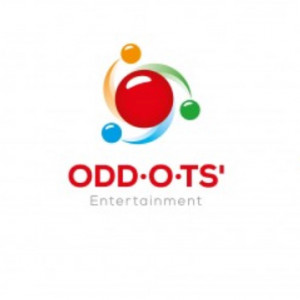 Odd-o-Ts' Entertainment
5.0
(10 reviews)
Orlando, FL
Travels up to 150 miles
$375-$3,000
Get a Free Quick Quote
Overview
Circus Performers, Living Statues, Stilt Walkers, Jumping Stilt Acrobats, Musicians - Odd-o-Ts' Entertainment provides it all in a high-energy, dynamic, and professional manner!
Whether you are looking for a way to start off your meeting with a bang or provide unique atmosphere entertainment for your event, we have the answer. Odd-o-Ts' Entertainment has a multitude of different entertainment and plenty of costumes to complement your event theme. And...we are always open to new ideas. We look forward to bringing your event to the next level! If you have any questions, feel free to reach out to us. We are happy to help!
Local to Orlando!
---
---
Booking Info
Gig Length: 3 - 45 minutes
Languages: English, Hungarian
Insurance: $1,000,000 - Liability
What to Expect
FoF offers quite a few different shows & services! Below you will find some of our key offerings. Don't see what you are looking for? Feel free to message us and we will do our best to work with you and put together what you are looking for!
Shows:
1) Jumping Stilt Show (5-minute high energy acrobatic show on stilts)*
2) Comedy Teeterboard/Korean Plank Show (15-minute comedy & acrobatic show)*
3) Cyr Wheel (5-minute show of a man spinning in a giant hoop)*
4) Hand Balancing (5-minute acrobatic show of 2 people balancing on each other)*
5) Aerial Acts (5-minute shows of acrobatics, high above the crowd)**
6) Full Length Acrobatic Show (45-minute full length show of acrobatics)*
7) Trash Can Drummers (8-10 minute shows of cool guys banging on trash can drums & playing with the audience)*
8) Zombie Band (10-minute show themed for the creepy event)*
*Message for videos & pictures!
**Multiple different aerial acts available
Atmosphere Talent:
1) Jumping Stilt Atmosphere Entertainment (3 20-minute sets mingling, jumping, and taking photos with guests***
2) Stilt Walker Atmosphere Entertainment (3 30-minute sets mingling, dancing, & taking photos with guests***
***Multiple costume choices available, message for full picture catalog!
About
Fight or Flight Productions is the extreme sister company to Odd-o-T's entertainment. Odd-o-T's entertainment just developed this company in 2013 to house it's most energetic and extreme event offerings. Fight or Flight production provides high-energy acrobatic & music entertainment to theme parks and corporate events. When you hire FoF you can always expect talented and professional entertainers to show up at your event!
Want more information on Odd-o-T's?
Odd-o-Ts' Entertainment L.L.C. was given a special award for their comedy at the International Circus Festival in Budapest Hungary. Recently they were invited to bring shows to the Happy Liuzhou International Clown Festival as part of Golden Week in Liuzhou, China. They have created, produced and performed shows and atmosphere entertainment for Busch Gardens Adventure Park in Tampa, FL, The Orlando Science Center, Gaylord Entertainment, The Ringling Bros. and Barnum & Bailey Circus, Sea World Orlando and Royal Caribbean Cruise Lines. In addition to these productions, each member of Odd-o-Ts' Entertainment, L.L.C. has extensive performance and creative credits of their own.
Local to Orlando
Additional Booking Notes
Here is a general guide to what technical requirements we will need with each of the shows we offer:
Shows:
1) Jumping Stilt Show
-20ft x 20ft hard, flat, dry surface
-18ft ceiling clearance
2) Comedy Teeterboard/Korean Plank Show
-10ft x 30ft hard, flat, dry surface
-18ft ceiling clearance
-Access to electrical outlet (if possible)
3) Cyr Wheel
-15ft x 15ft hard, flat, dry surface
4) Hand Balancing
-10ft x 10ft flat & dry surface
5) Aerial Acts
**Please inquire
-If renting our rig, 10ft x 30ft x 20ft ceiling clearance
6) Full Length Acrobatic Show
-30ft x 30ft flat, hard, dry surface
-20ft ceiling clearance
7) Trash Can Drummers
-10ft x 10ft surface
8) Zombie Band (10-minute show themed for the creepy event)*
-10ft x 10ft surface
-Access to electricity
Atmosphere Talent:
1) Jumping Stilt Atmosphere Entertainment
-Dry surface
2) Stilt Walker Atmosphere Entertainment
-Dry surface
Services Offered
Past Booked Events
April 01, 2021

•

10:00am - 11:00am
Easter Party

March 26, 2021

•

12:00pm - 2:00pm
Corporate Event

February 02, 2021

•

11:30am - 12:00pm
Corporate Event

December 25, 2020

•

11:00am - 12:00pm
Christmas Party

December 24, 2020

•

7:00pm - 7:30pm
School Assembly

December 18, 2020

•

10:00am - 11:00am
Nonprofit Event

December 17, 2020

•

5:30pm - 7:00pm
School Assembly

December 06, 2020

•

4:30pm - 5:30pm
Christmas Party

June 27, 2020

•

8:00pm - 10:00pm
Birthday Party

June 24, 2020

•

8:00pm - 10:00pm
Birthday Party

February 26, 2020

•

9:00am - 5:30pm
Convention/Trade Show

December 24, 2019–December 25, 2019

•

11:00pm - 12:00am
Dinner Party

December 24, 2019

•

6:30pm - 7:00pm
Christmas Party

December 24, 2019

•

5:00pm - 6:00pm
Dinner Party

December 24, 2019

•

12:00pm - 12:15pm
Children's Birthday Party

December 22, 2019

•

7:30am - 1:30pm
Christmas Party

December 20, 2019

•

3:30pm - 4:30pm
Nonprofit Event

December 12, 2019

•

5:30pm - 7:30pm
Christmas Party

December 11, 2019

•

10:00am - 12:00pm
Children's Birthday Party

December 07, 2019

•

10:00am - 11:00am
Christmas Party

April 16, 2017

•

9:00am - 2:00pm
Worship Service

April 15, 2017

•

12:00pm - 7:00pm
Tweeterboard Shows @ SeaWorld

April 13, 2017

•

12:00pm - 7:00pm
Tweeterboard Shows @ SeaWorld

April 12, 2017

•

12:00pm - 7:00pm
Tweeterboard Shows @ SeaWorld

April 08, 2017

•

12:00pm - 7:00pm
Tweeterboard Shows @ SeaWorld

April 06, 2017

•

12:00pm - 7:00pm
Tweeterboard Shows @ SeaWorld

April 05, 2017

•

12:00pm - 7:00pm
Tweeterboard Shows @ SeaWorld

April 01, 2017

•

12:00pm - 7:00pm
Tweeterboard Shows @ SeaWorld

March 30, 2017

•

12:00pm - 7:00pm
Tweeterboard Shows @ SeaWorld

March 29, 2017

•

12:00pm - 7:00pm
Tweeterboard Shows @ SeaWorld

March 25, 2017

•

7:00pm - 10:00pm
Powerskips @ FunSpot

March 25, 2017

•

12:00pm - 7:00pm
Tweeterboard Shows @ SeaWorld

March 23, 2017

•

12:00pm - 7:00pm
Tweeterboard Shows @ SeaWorld

March 22, 2017

•

12:00pm - 7:00pm
Tweeterboard Shows @ SeaWorld

March 18, 2017

•

12:00pm - 7:00pm
Tweeterboard Shows @ SeaWorld

March 17, 2017

•

12:00pm - 7:00pm
Tweeterboard Shows @ SeaWorld

March 11, 2017

•

12:00pm - 7:00pm
Tweeterboard Shows @ SeaWorld

March 04, 2017

•

12:00pm - 7:00pm
Tweeterboard Shows @ SeaWorld

August 22, 2015

Birthday (Adult)