Your list is empty.
Save musicians, entertainers, speakers, and services, and they'll appear here.
Free Quick Quote
This vendor provides virtual services
Back to Opera Singers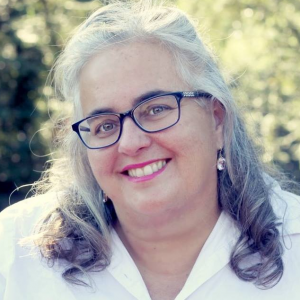 Maria Peceli
4.99
(118 reviews)
Bay Area, CA
Travels nationwide
Contact for rates
Get a Free Quick Quote
Overview
Maria Peceli is a classically trained soprano with a great sense of humor! She is versatile in many genres and a terrific Disney princess! She's wonderful for concerts, garden parties, corporate events, teas, and everything in between! Ms. Peceli is a voiceover artist who has done radio commercials, stories for young people, and voicemail systems and currently is recording her first audiobook. Ms. Peceli has performed in operas, oratorios, and music theater productions. When Maria is at home relaxing, she loves serenading her huskies!
---
---
Booking Info
Price Range: Contact for rates
Past Booked Events
September 17, 2022

•

7:00pm - 7:15pm
Birthday Party

July 29, 2022

•

1:00pm - 1:15pm
Birthday Party

July 28, 2022

•

2:00pm - 2:15pm
Birthday Party

July 19, 2022

•

9:00am - 10:00am
Funeral/Memorial Service

June 24, 2022

•

4:30pm - 4:45pm
Birthday Party

June 17, 2022

•

8:00pm - 8:15pm
Surprise

June 15, 2022

•

12:00pm - 12:15pm
Birthday Party

June 10, 2022

•

6:00pm - 7:00pm
Retirement Party

June 10, 2022

•

1:30pm - 1:45pm
Children's Birthday Party

June 07, 2022

•

7:00pm - 7:15pm
Dinner Party

June 03, 2022

•

10:00am - 10:15am
Birthday Party

May 30, 2022

•

2:30pm - 3:30pm
Retirement Community Event

April 27, 2022

•

6:00pm - 6:15pm
Birthday Party

April 23, 2022

•

1:00pm - 2:00pm
Funeral/Memorial Service

April 22, 2022

•

1:00pm - 1:15pm
Birthday Party

April 15, 2022

•

4:00pm - 4:15pm
Birthday Party

March 18, 2022

•

9:00am - 9:15am
Surprise

March 07, 2022

•

9:00pm - 9:15pm
Personal Occasion

February 18, 2022

•

6:00pm - 6:15pm
Personal Occasion

February 09, 2022

•

7:00pm - 7:15pm
Birthday Party

December 25, 2021

•

5:00pm - 5:30pm
Christmas Party

December 25, 2021

•

12:00pm - 12:30pm
House Party

December 24, 2021

•

3:00pm - 3:45pm
Christmas Party

December 23, 2021

•

5:00pm - 5:30pm
Cocktail Party

December 21, 2021

•

6:00pm - 7:30pm
Christmas Party

December 21, 2021

•

1:00pm - 1:15pm
Christmas Party

December 19, 2021

•

9:00pm - 9:30pm
Surprise

December 18, 2021

•

7:30pm - 8:30pm
Cocktail Party

December 18, 2021

•

6:30pm - 7:30pm
Christmas Party

December 15, 2021

•

1:00pm - 2:30pm
Christmas Party

December 12, 2021

•

5:00pm - 8:00pm
Cocktail Party

December 11, 2021

•

7:30pm - 8:00pm
Christmas Party

December 10, 2021

•

7:30pm - 7:45pm
Birthday Party

December 10, 2021

•

6:00pm - 6:30pm
Fundraiser

December 10, 2021

•

4:00pm - 6:00pm
Christmas Party

December 04, 2021

•

7:30pm - 8:30pm
Christmas Party

December 04, 2021

•

5:15pm - 5:30pm
Dinner Party

December 02, 2021

•

5:00pm - 7:00pm
Festival

November 25, 2021

•

1:00pm - 1:15pm
Surprise

November 19, 2021

•

6:00pm - 6:15pm
Birthday Party

November 17, 2021

•

10:30pm - 11:30pm
Virtual Event

November 12, 2021

•

4:00pm - 4:15pm
Birthday Party

November 11, 2021

•

2:00pm - 2:30pm
Birthday Party

October 31, 2021

•

6:30pm - 6:45pm
Birthday Party

October 27, 2021

•

6:30pm - 6:45pm
Birthday Party

October 26, 2021

•

7:30pm - 7:45pm
Birthday Party

October 16, 2021

•

7:00pm - 7:15pm
Birthday Party

October 16, 2021

•

6:00pm - 6:30pm
Birthday Party

October 07, 2021

•

8:30am - 8:45am
Birthday Party

October 06, 2021

•

4:30pm - 4:45pm
Funeral/Memorial Service

October 01, 2021

•

3:00pm - 4:00pm
Retirement Community Event

September 25, 2021

•

7:00pm - 7:15pm
Birthday Party

September 18, 2021

•

7:00pm - 7:15pm
Birthday Party

September 18, 2021

•

4:30pm - 5:00pm
Funeral/Memorial Service

September 17, 2021

•

1:00pm - 1:30pm
Personal Occasion

September 03, 2021

•

8:30pm - 8:45pm
Birthday Party

July 10, 2021

•

6:00pm - 6:15pm
Birthday Party

July 09, 2021

•

2:00pm - 4:00pm
Wedding Ceremony

July 04, 2021

•

4:00pm - 4:15pm
Birthday Party

July 03, 2021

•

7:00pm - 8:00pm
Anniversary Party

July 01, 2021

•

10:30am - 10:45am
Birthday Party

June 27, 2021

•

5:30pm - 5:45pm
Birthday Party

June 20, 2021

•

11:00pm - 11:15pm
Personal Occasion

June 19, 2021

•

7:30pm - 7:45pm
Birthday Party

June 17, 2021

•

8:00pm - 8:15pm
Birthday Party

June 10, 2021

•

4:00pm - 4:15pm
Personal Occasion

June 05, 2021

•

11:00am - 11:15am
Birthday Party

June 03, 2021

•

4:15pm - 4:30pm
Birthday Party

May 22, 2021

•

7:00pm - 7:15pm
Children's Birthday Party

May 14, 2021

•

5:00pm - 5:30pm
Birthday Party

May 05, 2021

•

6:00pm - 6:15pm
Birthday Party

May 05, 2021

•

5:00pm - 5:15pm
Surprise

May 04, 2021

•

8:00pm - 8:15pm
Anniversary Party

May 04, 2021

•

3:00pm - 3:15pm
Birthday Party

April 20, 2021

•

1:00pm - 1:15pm
Birthday Party

April 13, 2021

•

4:00pm - 4:15pm
Birthday Party

March 12, 2021

•

7:00pm - 7:15pm
Children's Birthday Party

March 12, 2021

•

2:00pm - 2:15pm
Retirement Party

March 06, 2021

•

6:30pm - 6:45pm
Birthday Party

March 04, 2021

•

6:00pm - 6:15pm
Birthday Party

February 27, 2021

•

7:00pm - 7:15pm
Birthday Party

February 26, 2021

•

1:00pm - 1:30pm
Personal Occasion

February 12, 2021

•

9:00am - 9:15am
Surprise

January 27, 2021

•

6:00pm - 6:15pm
Birthday Party

December 24, 2020

•

6:00pm - 6:45pm
Virtual Event

December 24, 2020

•

6:00pm - 6:15pm
Surprise

December 23, 2020

•

5:00pm - 5:30pm
Surprise

December 23, 2020

•

10:00am - 10:30am
Personal Occasion

December 21, 2020

•

4:00pm - 4:15pm
Personal Occasion

December 21, 2020

•

1:30pm - 2:00pm
Christmas Party

December 21, 2020

•

11:30am - 12:00pm
Christmas Party

December 20, 2020

•

6:30pm - 6:45pm
Surprise

December 20, 2020

•

11:00am - 11:15am
Children's Birthday Party

December 12, 2020

•

6:00pm - 8:00pm
Christmas Party

December 11, 2020

•

6:30pm - 7:00pm
Christmas Party

December 06, 2020

•

6:00pm - 6:30pm
Parade

December 04, 2020

•

7:00pm - 7:15pm
Corporate Event

November 28, 2020

•

5:00pm - 7:00pm
Christmas Party

November 23, 2020

•

4:00pm - 4:15pm
Birthday Party

November 20, 2020

•

2:00pm - 2:15pm
Surprise

November 04, 2020

•

5:30pm - 6:30pm
Birthday Party

October 27, 2020

•

6:00pm - 6:15pm
Birthday Party

September 27, 2020

•

11:00am - 11:15am
Teen Birthday Party

September 14, 2020

•

2:00pm - 2:30pm
Birthday Party

September 12, 2020

•

3:00pm - 3:15pm
Birthday Party

September 05, 2020

•

1:00pm - 1:15pm
Birthday Party

September 01, 2020

•

6:00pm - 6:15pm
Festival

August 06, 2020

•

9:00am - 9:15am
Birthday Party

July 24, 2020

•

11:00am - 11:15am
Birthday Party

July 13, 2020

•

12:00pm - 12:15pm
Children's Birthday Party

July 07, 2020

•

12:00pm - 12:30pm
Birthday Party

July 06, 2020

•

8:00pm - 8:15pm
Birthday Party

July 04, 2020

•

2:00pm - 2:30pm
Birthday Party

July 01, 2020

•

6:00pm - 6:15pm
Birthday Party

June 30, 2020

•

2:00pm - 2:15pm
Birthday Party

June 15, 2020

•

1:00pm - 1:15pm
Birthday Party

June 13, 2020

•

6:00pm - 6:15pm
Graduation

June 03, 2020

•

1:00pm - 1:15pm
Surprise

May 10, 2020

•

11:30am - 11:45am
Surprise

April 25, 2020

•

9:30am - 9:45am
Children's Birthday Party

March 04, 2020

•

1:30pm - 1:45pm
Birthday Party

March 04, 2020

•

12:30pm - 12:45pm
Birthday Party

February 19, 2020

•

7:00pm - 7:15pm
Birthday Party

February 10, 2020

•

7:00pm - 7:15pm
Birthday Party

January 25, 2020

•

7:30pm - 8:00pm
Birthday Party

January 21, 2020

•

5:00pm - 5:15pm
Birthday Party

January 19, 2020

•

2:00pm - 2:15pm
Birthday Party

January 17, 2020

•

10:00pm - 10:30pm
Birthday Party

January 16, 2020

•

3:00pm - 3:30pm
Birthday Party

January 10, 2020

•

2:00pm - 2:15pm
Surprise

December 24, 2019

•

6:00pm - 6:30pm
Surprise

December 10, 2019

•

6:30pm - 6:45pm
Birthday Party

December 09, 2019

•

9:00pm - 9:15pm
Christmas Party

December 07, 2019

•

3:30pm - 5:30pm
Religious Celebration

November 14, 2019

•

12:30pm - 12:45pm
Birthday Party

November 09, 2019

•

3:30pm - 3:45pm
Birthday Party

October 20, 2019

•

7:30pm - 7:45pm
Birthday Party

September 26, 2019

•

1:00pm - 1:15pm
Birthday Party

August 24, 2019

•

11:00am - 12:00pm
Performance

August 23, 2019

•

12:00pm - 12:15pm
Birthday Party

August 11, 2019

•

1:30pm - 1:45pm
Birthday Party

August 05, 2019

•

12:00pm - 12:15pm
Surprise

July 21, 2019

•

4:00pm - 4:15pm
Birthday Party

July 10, 2019

•

12:00pm - 12:15pm
Birthday Party

July 04, 2019

•

7:00pm - 7:15pm
Birthday Party

June 27, 2019

•

12:30pm - 1:30pm
Nonprofit Event