Your list is empty.
Save musicians, entertainers, speakers, and services, and they'll appear here.
Free Quick Quote
This vendor provides virtual services
Back to Motivational Speakers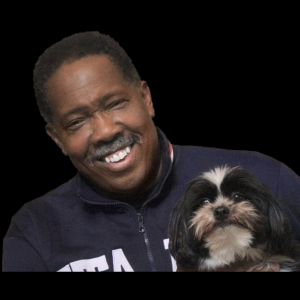 Fred W. Douglas Jr.
0
(0 reviews)
Portland, OR
Travels nationwide
Contact for rates
Get a Free Quick Quote
Overview
Fred gives audiences at all levels, from teens to high-level corporate executives to nonprofit agencies, a blueprint to understand their hidden identities, examine pertinent relationships, and evaluate beliefs so they can harness the power they already embody to make transformational change.
It's through our stories we connect with one another and can gain insightful perspective on the events, experiences, and relationships we live through on a daily basis.
No matter who the audience, the message I share is universal: everyone has the choice to discover their story and own who they are and forge the necessary relationships to live a life of positive impact.
---
Reviews
Be the first to review Fred W. Douglas Jr.
---
Booking Info
Price Range: Contact for rates
Gig Length: 45 - 90 minutes
What to Expect
Schools
After 44 years of youth work it pains me to say, "being a kid is really challenging compared to when I was a kid." We didn't couch surf, or have drive by shootings to deal with and the list could go on. For them nowhere is safe. Today's students face pressure in all areas of life—academically at school, socially with their peers, and personally within the realm of their households. Kids are trying to navigate the expectations placed on them while searching for and developing self-identity. The Middle school through college years are crucial in defining who they are going to be, the impact they want to have, and how they are going to achieve it. In fact many graduate high school and are unsure of who they are and what they want to do.
Through the example of my own story, I speak to the importance of understanding who we are, and how to get what you need. I encourage them to pursue a life-path with a firm understanding of the power they embody to make a positive difference in the lives around them. The impact they have is rooted in the understanding of who they are, what they believe, and how it all affects the way they live. The core of my story is the powerful relationships I have had along the way, and how critical it is to evaluate and seek out relationships that will shape them in a positive way.
Non profits
The place to improve the world is first in one's own heart and head and hands, and then work outward from there.
— Robert M. Pirsig
The story of my personal journey, and the experiences that I have had in life is applicable to all communities. As a keynote speaker for your fundraiser or community event, I tailor my story and experiences to flow with the theme of your message. As the core of my story is anchored in relationships, I use examples from my experiences to relate to and with your donors, cultivating a personal connection between them and your organization's efforts. I share my message with honesty and transparency in hopes that those who are navigating dark waters in their own lives are inspired to see the innate power they have to change and are inspired to contribute to your organizations efforts to impact the world in which you serve.
Business
The key to success is influence. Nothing more, nothing less.
— John Maxwell
The impact your company has within its industry and the world hinges on how it's influencing all stakeholders. Influence is driven by relationship. Your internal relationships, from top-level executives to hourly sales associates to department managers to even the night staff who maintains your building after hours, affects your organization's relations and reputation with the external environment. Conversely, your interactions with customers, vendors, potential investors, competitors, and future consumers influence the decisions and actions your company makes internally. The individual make up of your relationships paints a portrait of your organization the whole world will see, interpret, and internalize.
Highlighting the snapshots of relationships that are woven throughout my own personal and professional portrait, I speak about the value of developing a vision and strategies based upon the influence you want to have. I pinpoint the crucial role relationships have in achieving success within your company, industry, and the world.
About
Fred is one of today's most innovative speakers. His message of Connexion leads business professionals and corporate clients to redefine success from an internal perspective and reexamine personal mission and impact. Anchored upon the power of Story, Fred facilitates the creation of key transformative strategies to improve internal and external relations, build a productive team, and increase company profits.
Vibrant, genuine, and compelling are the hallmarks of Fred's presentations. Fred's message springs from his story of personal evolution; from an orphan, losing half his hearing, being bullied in school and on to becoming a respected community and ministry leader.
Today, Fred is an empowering speaker/coach who is passionate about spreading his message of the power of story because if you can authentically be yourself, then you can truly influence others. Weaving together his nonprofit acumen and personal lessons with unique yet universal self-assessments, Fred challenges audiences to go beneath the surface challenges they may be facing and to dig deep within themselves to harness the innate power to change.
Fred is a 44-year veteran in the field of youth and family ministry. He's a graduate of Warner Pacific University and an ordained minister associated with the Church of God (Anderson, Indiana). Fred recently retired from a 40-year career in the nonprofit world. He has served as an Area Director, Ministry Coordinator and Executive Director (24 years).
Fred has also served on national boards, local boards, nonprofit boards and school boards. He's coached sports teams at the collegiate level, high school level and youth level.
Whether he's coaching teens or adult leaders within the corporate industry, Fred teaches his audiences to be cognitively self-aware and to look within themselves to define who they are, question how they are currently living or working, and why. He facilitates the individual's process of internal discovery by challenging them to change self-perception, and taxing habits and take responsibility for who they want to be, and how they can impact their world. Through the discovery of story, Fred sparks self-examination of the why's behind beliefs, thoughts, decisions, and actions; he encourages people to forge a path anchored in a firm understanding of the person they embody and to live inspired and make a positive imprint on the world around them.
Fred's personal background, business experience, style, and commitment to his clients make him instrumental in fostering personal and business empowerment.
Fred and his wife, Denise, reside in Clackamas, Oregon and have two grown sons.
Additional Booking Notes
Stage Lighting w/spotlight
Wireless mike
Bottle of water
Computer/video setup/screen
Whiteboard(upon request)
Bar table (for notes)
Setup Requirements
Wireless mike, Computer hookup, screen, video projector