Your list is empty.
Save musicians, entertainers, speakers, and services, and they'll appear here.
Free Quick Quote
This vendor provides virtual services
Back to Wedding Photographers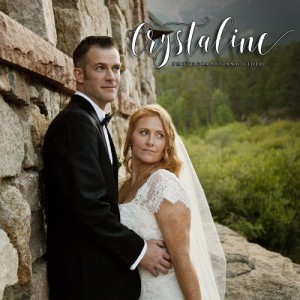 Crystaline Photography and Video
5.0
(3 reviews)
Denver, CO
Travels up to 120 miles
$300-$6000
Get a Free Quick Quote
Overview
As of 2021 we have been in business for twenty-two years covering all sorts of life events, corporate shindigs and more! We offer photography, photo-booth and video services and savings for booking more than one service together. Owner, Jamie Striplin is a classically trained professional holding a degree in photography from The Art Institute of Colorado and has a group of colleagues that have worked with and trained under her for over a decade. We cover all types of events including weddings and corporate functions. And offer many different types of portrait photography as well. We'd love to capture your party or life event! Contact us to find out more.
---
3 Reviews

Verified Review
Mary E. S.
•
August 8, 2021
Arrived early for set up. Present but never intrusive. I look forward to seeing the finished product. Thank you Jamie for helping our family capture this Celebration of Life Service for those who could not attend the celebration and remind those who attended just how beautiful the service was.

Verified Review
Andrew S.
•
August 3, 2021
Jamie was great and really did a job with the filming of our event for two solid days of events. When we come back to Boulder, we will use her again.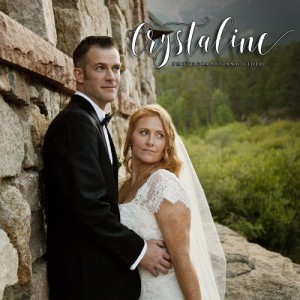 Response from Crystaline Photography and Video:
Thanks so much! It was a pleasure filming your event. Would also love to work with you in the future. Keep me in mind for the next one. I will travel if you need me too! Thanks

Eve F.
•
March 27, 2019
We absolutely loved working with Jamie at Crystaline Photography for our wedding last summer. She worked closely with us to determine the style we wanted, the shots we wanted, and she went above and beyond in capturing the evening. The photos and videos she shared were perfect and we love them! We have no complaints at all. She provides a lot of great perks as well--photo book (which turned out so well), USB drive with the photos for your personal use, and multiple copies of the wedding video. It was a pleasure to work with her and I would highly recommend her services for your wedding or other event!
Hired as:
Photographer, Videographer
---
Booking Info
What to Expect
We work with clients from all walks of life. From those planning their first and only wedding to corporate clients with big budgets. Either client gets the absolute best customer service that we can provide. We will walk through all the details of your event and what you want captured sometimes suggesting things you may not have thought about. We can do an in person consultation if you're located in the Denver metro area or a FaceTime/Skype call to talk face to face.
All large jobs beyond a simple 1-2 hour coverage job will require an extra contract signing that protects both parties. We want to make sure that we understand what the client wants or aims to achieve with booking our services.
We always plan to arrive earlier than our contracted start time to ensure we arrive with ample time to set-up and meet with our contractors.
Our standard turnaround time for 1-2 hour jobs is 1-2 weeks. Weddings and other events with coverage time over 6 hours our standard turnaround time for edited photos and video is 4-6 weeks. If any finished photos and video are needed earlier than that it must be discussed beforehand and included in our contract.
The day of your event expect the photo process to be fun! We know how to get those group portraits completed in a quick and efficient manner. And for the more candid moments most clients tell us they sometimes forget that we are even there because we are so unobtrusive. Video coverage is typically much the same as our candid photography in that we try to keep the focus off us and on our clients.
Contact us directly if you have more questions about our process, thanks!
About
Jamie Striplin, founder of Crystaline Photography and Video has been capturing the human spirit in film for over 20 years! She holds a degree in photography from The Art Institute of Colorado and has covered every type of event imaginable from small kids' parties to elaborate 300 person affairs. She has a team of highly trained professionals to provide video and photography coverage for any type of event. Check out our website to find more examples of our work and answers to frequently asked questions.
Upcoming Booked Events
December 05, 2021

•

1:00pm - 8:00pm
Wedding Video

December 12, 2021

•

9:00am - 2:00pm
Country Club Event

December 16, 2021

•

5:00pm - 9:00pm
Country Club Event

March 11, 2022

•

7:00am - 5:00pm
Wedding Photo & Video

May 06, 2022

•

2:00pm - 10:30pm
Wedding Photo & Video

June 11, 2022

•

1:00pm - 11:30pm
Wedding Photo, Video & Booth

June 17, 2022

•

12:00pm - 9:30pm
Wedding Video

July 30, 2022

•

1:00pm - 11:30pm
Wedding Photo
Past Booked Events
November 22, 2021

•

All-day event
Wedding Photo

November 20, 2021

•

All-day event
Wedding Photo & Video

October 31, 2021

•

4:00pm - 6:00pm
Country Club Event

October 23, 2021

•

All-day event
Wedding Photo

October 10, 2021

•

11:00am - 3:00pm
Country Club Event

October 09, 2021

•

All-day event
Wedding Photo & PhotoBooth

October 06, 2021

•

12:00pm - 4:00pm
Wedding Video

October 03, 2021

•

7:00am - 9:30am
Engagement Photos

October 02, 2021

•

11:00am - 10:00pm
Wedding Photo & Photo Booth

September 30, 2021

•

12:00pm - 4:00pm
Corporate Video Job

September 28, 2021

•

4:00pm - 7:00pm
Family Photo Session

September 25, 2021

•

7:00am - 6:00pm
Family Photo Sessions - All Day

September 19, 2021

•

3:30pm - 9:30pm
Wedding Video

September 17, 2021

•

2:00pm - 7:30pm
Wedding Photos

September 13, 2021

•

4:00pm - 6:00pm
Photos

September 10, 2021

•

10:00am - 8:30pm
Country Club Event

August 21, 2021

•

All-day event
Wedding Photo

August 07, 2021

•

6:00pm - 9:00pm
Wedding Video

August 06, 2021

•

9:30am - 11:30am
Funeral/Memorial Service

August 02, 2021

•

7:00am - 7:00pm
Corporate Event

August 01, 2021

•

All-day event
Wedding Photo

July 17, 2021

•

All-day event
Wedding Photo & Video

July 16, 2021

•

12:00pm - 4:00pm
Golf Tournament Photos

July 14, 2021

•

4:00pm - 8:00pm
Golf Tournament Photos

July 13, 2021

•

6:00pm - 7:00pm
Family Photos

July 10, 2021

•

2:00pm - 9:00pm
Wedding Video

July 06, 2021

•

6:00pm - 7:00pm
Family Photos

July 03, 2021

•

3:00pm - 9:00pm
Wedding Video

June 26, 2021

•

2:00pm - 5:00pm
Photo-Booth

June 21, 2021

•

11:00am - 11:30am
Funeral/Memorial Service

June 19, 2021

•

All-day event
Wedding

September 07, 2019

•

4:00pm - 10:00pm
Wedding Photo

August 09, 2019

•

6:00pm - 11:00pm
Wedding Photo

August 03, 2019

•

2:00pm - 11:00pm
Wedding Photo

August 02, 2019

•

4:00pm - 11:00pm
Wedding Photo & Video

July 19, 2019

•

4:00pm - 10:00pm
Wedding Photo

July 13, 2019

•

2:00pm - 10:00pm
Wedding Photo

July 05, 2019

•

4:00pm - 11:00pm
Wedding Photo & Video

June 29, 2019

•

3:00pm - 9:00pm
Wedding Photo

June 15, 2019

•

3:00pm - 10:00pm
Anniversary Party Photo

June 13, 2019

•

1:00pm - 9:00pm
Wedding Video

May 24, 2019

•

10:00am - 2:00pm
HS Graduation Photo & Video

April 20, 2019

•

10:00am - 2:00pm
Easter Bunny Photos

April 01, 2019–April 06, 2019

•

12:00pm - 12:00pm
UNAVAILABLE

March 12, 2019

•

11:00am - 2:00pm
Headshot Photos

March 07, 2019

•

8:00am - 12:00pm
Headshot Photos

March 06, 2019

•

8:00am - 12:00pm
Preschool Photos

March 04, 2019

•

8:00am - 9:00am
Convention/Trade Show

March 03, 2019

•

12:00pm - 4:00pm
Bridal Show Booth

March 02, 2019

•

5:00pm - 8:00pm
Father & Daughter Dance