Your list is empty.
Save musicians, entertainers, speakers, and services, and they'll appear here.
Free Quick Quote
This vendor provides virtual services
Back to One Man Bands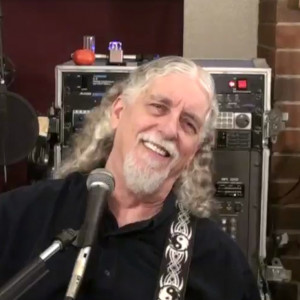 Bryan Knight Musician/Entertainer
5.0
(8 reviews)
Seattle, WA
Travels up to 90 miles
$125 - 200 per hour
Get a Free Quick Quote
Overview
Ranging from soft background ambiance to upbeat classic rock, versatile solo artist Bryan Knight performs live streaming and public & private engagements as a Singer-Guitarist, Singer-Pianist, Guitar One-Man-Band, Keyboard One-Man-Band, or combined as a One Man SuperBand.
Bryan's solo performances are enhanced by accompanying live harmony vocal effects, and highlighted with nostalgic vintage songs born from a wide variety of genres such as Classic Rock #1 Hits, Oldies, Folk Rock, R&B, Blues, Country Rock, Funk, & Jazz.
Bryan has toured internationally in Europe, Asia, & coast to coast across America, bringing over 4 decades of professional stage experience to each of his performances.
---
---
Booking Info
Price Range: $125 - 200 per hour
Gig Length: 60 - 280 minutes
What to Expect
RECOMMENDATIONS & REVIEWS for Bryan Knight made by highly-qualified professionals:
"Bryan has the talent to get the guests involved in his music to the point where they don't want him to stop playing."
... Gabriele Powell - Beverage Manager, Marriott Riverwalk Hotel
"Mr. Knight is extremely talented and a pleasure to work with. He is always at the top of my list of referrals."
... Pamela Espinoza - Director of Catering, Dominion Country Club
"Bryan has performed numerous times here. He is a very professional, dependable, multi-talented person. His ability to play a large variety of music and his appeal to all ages is remarkable."
... Barbara Perkins - Club Manager, The Petroleum Club
"Thank you for your consistently outstanding performances. I feel strongly that I can recommend you to anyone looking for the highest quality entertainment."
... Desi J. Sanchez - President & CEO, Outrageous Parties
"You saved our party! We were extremely fortunate to find you, and I want you to know how much we appreciated your good humor, congeniality, and talent."
... Charles D. Lutz - President, First City Bank
"We tried several other groups and individuals before we discovered you and your excellent talents. You are the first to seemingly please everyone. With the broad age variance and musical tastes of our group, that is significant. You are a gentleman in every respect."
... Ron Hill - Minister, Singles (Parties)
"Bryan Knight is my most popular and asked for entertainer. Coupled with his musical talent is his wide range and variety. I have heard nothing but compliments every time he plays."
... David Garcia - General Manager, The Club At Retama
About
Bryan Knight a.k.a. Knight Flight is a seasoned music veteran, having performed with close to 100 bands throughout his broad international music career. Originally from Dallas Texas, Bryan began his formal musical training on the piano at age eight, became interested in guitar and formed his first band at age thirteen, and eventually performed with almost 100 bands over the next four decades.
Bryan initiated his first solo act in 1982, eventually developing an innovative one-man band, Knight Flight. As a genuine one man band, Bryan by-passed using back-up tapes in favor of generating authentic live performance powered by vocals, midi synth keyboards, and a foot operated drum machine. This dynamic keyboard-based one-man-band instrument configuration provided a excellent platform for entertaining audiences. Knight Flight pleased crowds night after night on stages all around the world with an extensive repertoire of popular cover songs drawn from a wide variety of musical genres.
Bryan's Knight Flight Duo spanned the world, touring internationally through 23 countries and island nations, throughout Europe, the French & Italian Rivieras, Mediterranean Sea ports, Caribbean Sea ports, along with an extended tour of Japan/Okinawa. Bryan's Knight Flight Duo resided and performed on board the fabulous 5-star cruise ship, the Windsurf, the world's largest sailing yacht.
Bryan's Knight Flight Duo also resided and performed in Okinawa, Japan at the renowned 5-star Manza Beach Hotel (host to the 2000 G8 summit). While living in Japan, Bryan performed two to three shows per night on stage as featured front man for an in-house show band comprised of international musicians at an exclusive private dinner club venue.
Bryan has shared the spotlights with close to 100 bands and artists during his career, including Herb Albert, The Smothers Brothers, Donna Fargo, and The Drifters. Bryan's was a featured artist at the San Antonio Songwriters Expo which aired frequently on PBS in Austin and San Antonio.
Bryan's original song recording, "Sunny Sunday Afternoon" was released in at the Midem Music Festival in Cannes, France by IRL Music of Los Angeles, and was featured alongside widely recognized artists such as Electric Light Orchestra, Eddie Money, & Frankie Goes to Hollywood.
Another one of Bryan's original song recordings, "Lets' Go Higher", was released by River Otter Records on the label's artist compilation album titled, "Liberation 420", featuring eclectic local Seattle songwriters & recording artists.
Bryan's recent series of live album releases include:
The Beatles - One Man Band Tribute
Super Sixties Hits Vol. 1
Super Sixties Hits Vol. 2
Soloing the Sixties & Seventies
Smokin' Seventies Hits
80's Chill Hits
Past Booked Events
October 30, 2021

•

4:00pm - 8:00pm
House Party

August 15, 2021

•

3:30pm - 7:30pm
House Party

August 01, 2021

•

5:00pm - 7:30pm
Birthday Party

July 16, 2021

•

6:00pm - 7:30pm
Nonprofit Event

July 04, 2021

•

6:00pm - 9:30pm
Holiday Party

July 04, 2021

•

2:00pm - 4:00pm
Cocktail Party

May 23, 2021

•

4:30pm - 8:00pm
Birthday Party

October 03, 2020

•

7:30pm - 10:30pm
Birthday Party

June 06, 2020

•

1:00pm - 4:00pm
House Party

May 16, 2020

•

7:00pm - 11:00pm
Little Creek Casino & Resort

May 15, 2020

•

7:00pm - 11:00pm
Little Creek Casino & Resort

April 11, 2020

•

1:00pm - 4:00pm
House-Warming Party

March 28, 2020

•

6:00pm - 11:00pm
Wedding Reception

December 15, 2019

•

6:00pm - 6:30pm
Personal Occasion

August 11, 2018

•

12:00pm - 4:00pm
Opening Celebration
Set List
3 Song Lists I Use to Create Sets From:
ONE MAN SUPER-BAND SONG LIST:
A Horse With No Name
Almost Cut My Hair
All My Lovin'
Amie
American Pie
Ain't No Sunshine
A Whiter Shade of Pale
Bad Bad Leroy Brown
Back In The USSR
Best of My Love
Born To Be Wild
Breathe (In The Air)
Bus Stop
California Girls
Can't Buy Me Love
Changes In Latitudes
Chantilly Lace
Close To You
Color My World
Come Go With Me
Cool Change
Cowgirl In The Sand
Danny's Song
Day Tripper
Desperado
Dock Of The Bay
Fever
Fool On The Hill
For What Its Worth
Free Falling
Gimme Some Lovin'
Girl From Ipanema
Great Balls Of Fire
Guitar Man
Happy Together
Heard It Thru The Grapevine
Heartache Tonight
Hey Jude
Hide Your Love Away
House Of Blue Lights
House Of The Rising Sun
Hurts So Good
If
I'll Feel A Whole Lot Better
I Can See Clearly Now
I Can't Tell You Why
I Gotta Line On You
Joy To The World
Just The Two Of Us
Kansas City
Killing Me Softly
La Bamba
Layla
Lay Lady Lay
Let It Be
Light My Fire
Locomotion
Lonely People
Louie Louie
Margaritaville
Moondance
Moonshadow
Mony Mony
My Life
New Orleans Ladies
Nights In White Satan
Ob-La-Di, Ob-La-Da
Oh! Darlin'
Old Time Rock & Roll
Open Arms
Pancho & Lefty
Paint It Black
Pretty Woman
Question 67 & 68
Riders On The Storm
Rock Around The Clock
Rockin' Robin
Runaway
Sound Of Silence
Southern Cross
Southern Nights
Spooky
Stormy
Strawberry Fields Forwever
Suicide Is Painless
Summer Breeze
Sundown
Sunny
Susie Q
Take It Easy
Taxi
The Last Kiss
The Letter
The Rose
The Wanderer
This Masquerade
To Love Somebody
Turn The Page
Ueo Muite (Sukiyaki Song)
Ventura Highway
Venus
Walk On By
We're All Alone
Willin'
While My Guitar Gently Weeps
Wooden Ships
Words
Wreck of the Edmund Fitzgerald
You Are The Sunshine Of My Life
You Can't Do That
You Really Got A Hold On Me
You Make Loving Fun
You've Lost That Lovin' Feeling
SINGER-GUITARIST SONG LIST :
A Hard Day's Night
All I Have To Do Is Dream
A Horse With No Name
American Pie
Amie
And I Love Her
Annie's Song
Best of My Love
Blackbird
Born To Be Wild
Brown Eyed Girl
California Dreamin'
Can't Buy Me Love
Cats In The Cradle
Changes In Latitudes
Chimes Of Freedom
City Of New Orleans
Cool Change
Danny's Song
Daydream
Don't Let It Bring You Down
Everything I Do I Do It For You
Fever
Fire and Rain
For What Its Worth
Free Falling
Girl
Guitar Man
Happy Together
Heard It Thru The Grapevine
Help!
Helplessly Hoping
Here Comes The Sun
Hide Your Love Away
Homeward Bound
Hooked On A Feeling
Hotel California
I Can't Tell You Why
If I Fell
If You Could Read My Mind
I Just Called To Say I Love You
I'll Be Back
In My Life#It's Only Love
I've Just Seen A Face
Jenny Of Oldstones
Joy To The World
Just The Two Of Us
Killing Me Softly
Landslide
Layla
Leaving On A Jet Plane
Lonely People
Longer
Love Potion #9
Lyin' Eyes
Margaritaville
Me & Bobby McGee
#Mr. Bojangles
Mr. Tambourine Man
Mony Mony]
Moonshadow
My Girl
No Reply
Norwegian Wood
Nowhere Man
Ob-La-Di, Ob-La-Da
Our House
Pancho & Lefty
Please Come To Boston
Right Here Waiting For You
Sound Of Silence
Southern Cross
Space Oddity
Spooky
Stormy
Suicide Is Painless
Sundown
Susie Q
Sweet Baby James
Take It Easy
Taxi
The Last Kiss
The Wind Cries Mary
This Masquerade]
To Love Somebody
Ventura Highway
Willin'
While my Guitar Gently Weeps
White Bird
Whiter Shade of Pale
Wind Beneath My Wings
Wooden Ships
Wreck of the Edmund Fitzgerald
You Got It
You Really Got A Hold On Me
SINGER-PIANIST SONG LIST :
A Day In The Life
Ain't No Sunshine
A Little Help From My Friends
A Song For You
Back In The USSR
Bad Bad Leroy Brown
Bennie & The Jets
Big Shot
Blueberry Hill / Ain't That A Shame
Bridge Over Troubled Water
California Girls
Chantilly Lace
Close To You
Color My World
Come Go With Me
Come Together
Cowgirl In The Sand
Desperado
Dock Of The Bay
Don't Let It Bring You Down
Do You Know What I Mean
Everything I Do, I Do It For You
Fool On The Hill
Georgia
Gimme Some Lovin"
Girl From Ipanema
Great Balls Of Fire
Hey Jude
Hold On, I'm Comin'
Hooked On A Feeling
House Of Blue Lights
House Of The Rising Sun
Hurts So Good
I Can See Clearly Now
I Can't Make You Love Me
Can't Tell You Why
If
Imagine
I Just Called To Say I Love You
In My Life
Just The Way You Are
Kansas City
La Bamba
Lay Lady Lay
Let It Be
Light My Fire
Love Street
Lucy In The Sky
Mercy Mercy Mercy
Mony Mony
Moondance
My Girl
My Life
Never Comes The Day
New Orleans Ladies
New York, New York
Nights In White Satin
No Reply
Old Time Rock n Roll
Oh! Darlin'
Open Arms
Our House
Piano Man
Pretty Woman
Question 67 & 68
Riders On The Storm
Right Here Waiting
Rockin' Robin
Rock Around The Clock
Runaway
Sailing
Sea Cruise
Since I Fell (For You)
Southern Nights
(Just Like) Starting Over
Stormy
Strawberry Fields Forever
Summer Breeze
Sunny
The Rose
The Wonderer
Tuesday Afternoon
Turn The Page
Unchained Medley
Under The Boardwalk
Up On The Roof
Walkin' On A Thin Line
Walk On By
We're All Alone
Wind Beneath My Wings
Within You And Without You
Words
You Are The Sunshine Of My Life
You Can't Do That
You Make Lovin' Fun
You May Be Right
You Really Got A Hold On Me
Your Song
You've Lost That Lovin' Feeling
Influences & Inspiration
Classic Rock and Classic R&B hits from the 50's 60's and 70's
The Beatles & British Invasion
Folk
Folk Rock
Pop Rock
Country
Country Rock
Big Band Era
Blues Rock
Latin Rock
Funk
Smooth Jazz
Setup Requirements
Electrical outlets ( 110 )