Your list is empty.
Save musicians, entertainers, speakers, and services, and they'll appear here.
Free Quick Quote
This vendor provides virtual services
Back to Asian Entertainment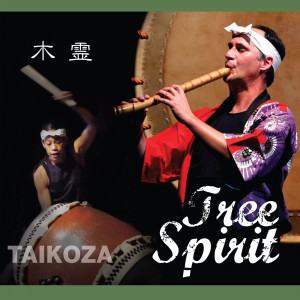 Taikoza- taiko drums and bamboo flutes
5.0
(1 review)
New York City, NY
Travels up to 200 miles
$750-3500
Get a Free Quick Quote
Overview
We offer online programs ! We can cater to your needs for the online live streams or programs
This unique Taiko group offers a combination of thunderous ancestral 150 lb Taiko drums and soulful bamboo flutes to create an exciting program that will not want to miss. Taikoza is the premier American Taiko group- performs internationally and performs throughout the US. A favorite of corporate shows for their dynamism. A six foot long taiko drum is also available.
---
1 Review

Verified Review
Nicki H.
•
February 1, 2018
We hired Taikoza for elementary school assemblies. They were very professional to deal with in booking and arranging the details in advance. They turned up nice and early to set up. They looked the part, and they sounded AWESOME! The kids loved it!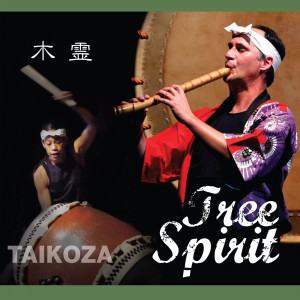 Response from Taikoza- taiko drums and bamboo flutes:
Thank you it was a pleasure to meet you and perform for your school
We do full assemblies as well and are good at keeping kids focused for 45-50 Minutes as well
---
Booking Info
Gig Length: 6 - 90 minutes
Languages: English, French, German, Italian, Portuguese, Japanese, Swiss German
Insurance: $1,000,000 - Liability
Unions: Some Of The Members Are SAG/ AFTRA
What to Expect
A very dynamic performance with Japanese ancestral 150 lb Taiko drums. It is not only music but a spectacle and fest for the eyes. The performance includes colorful costumes and movements. Bamboo Flutes add a new dimension to the percussion's well as the colorful dances.
For those who want to go all out we have one of the largest Taiko drum on the continent. This 6 foot long Taiko will be the talk of the town. Taikoza 's music is played with such energy and passion that your guests will talk about the performance and your event for years to come. We can also include audience participation for the more fun events and get your guests to play on the drum as well as part of one of our songs. We can tailor our performances to match your event. We have done some of the largest corporate shows for Pepsi and other companies as well as smaller events with a smaller group or sometimes just flutes and strings. Our passion is to be able t share our music with you and share our joy.
The six foot drums is available for an extra fee, as a separate truck is needed to transport it.
About
Note: During the pandemic, We offer Shakuhachi music concerts online. We are not able to do Taiko online except for workshops and fun projects and presentations of Japanese instruments with some demonstrations.
Taikoza presents a mind blowing concert and presentation that includes 150 lb Taiko drums and bamboo flutes and magical dances. We can create a unique program to match your needs.
We have performed for some of the most prestigious venues as well as for some of the biggest companies such as Pepsi, Gillette, etc.
We are also great educational programs for your school assembly.
We have a very popular program that will please children of all ages.
We do all size events small or big, you will be so glad that you came across Taikoza for your event. People will talk about it for years to come. Here are some info about our groups
Taikoza is a Japanese Taiko drum percussion group that uses the powerful rhythms of the Taiko drums to create an electrifying energy that carries audiences in a new dimension of excitement.
The Taiko is a large, barrel-like drum that can fill the air with the sounds of rolling thunder. Drawing from Japan's rich tradition of music and performance, Taikoza has created a new sound using a variety of traditional instruments. In addition to drums of assorted sizes, Taikoza incorporates the shakuhachi, the fue (both bamboo flutes).
Taikoza has performed internationally.
Members have performed in the most prestigious halls such as Carnegie Hall, Boston Symphony Hall, Suntory Hall, Lincoln Center, Madison Square Garden and Hammerstein Ballroom.
Roughly translated, Taiko means big drums-and that's exactly what Taikoza brings. Big Drums, powerful rhythms, and electrifying, room-thumping energy. This exciting group draws from Japan's rich tradition of music and performance to create a highly visual performance. Marco Lienhard is the director and founder of Taikoza is the composer and arranger of all the songs.
For Bamboo flutes and String instrument only concerts:
The East Winds Ensemble was formed in 1999 in New York City. Two amazing masters of Japanese music Masayo Ishigure and Marco Lienhard lead the group. The Koto and the Shakuhachi music will dazzle your senses. Timeless Japanese music that you will not want to miss. The group has released many CD including their latests of music by Japanese composer Rando Fukuda.
their best seller is the Cds of the music from Miyazaki Hayao's Movies ( Spirited Away, Princess mononoke,etc).
Past concerts include, Symphony Space in New York, Salamanca Hall in Gifu Japan, concert in Tokyo, Museum of Art of Gifu, Concert for World Music Institute in New York, U of Maryland, Gettysburg College, Wesleyan College, University of Nuevo Leon, Mexico, University of Missouri, and St. Louis. EWE recently toured Brazil for the Japan Foundation. They perform in NYC regularly. Recording for Nintendo for a new game: "Red Steel" 1 and 2. Members also have recorded for the movie: Memoirs of a Geisha and other movies. They released some best selling CD of the Music of Miyazaki Hayao arranged for koto and shakuhachi. Marco Lienhard has also released a few solos CD and the group is releasing a new CD in October 2012. Lienhard was an invited guest performer at many International Shakuhachi Festival s around the world. Lienhard gives master classes and concerts internationally – he was recently in Brazil, Argentina, Japan, Switzerland, France and Russia.
The shakuhachi is an end blown bamboo flute with four holes in the front and one hole in the back. It was used as a form of Buddhist meditation. In the Meianji temple in Kyoto, monks used to play these pieces as part of their training. The monk's philosophy can be defined by the following words "Ichion Joubutsu," which means, " a single note to reach enlightenment or Buddhahood". It was used later in court music ensemble as accompaniment to the koto and the shamisen (a three stringed banjo-like instrument). Over the years, its presence in popular music has increased and it can now be heard in a wide range of genres. It is believed that it came to Japan from China and perhaps India along with Buddhism- it was then a six hole instrument.
Quotes from the Media:
" An amazing Shakuhachi player Marco Lienhard has come out with a new CD, truly a very gifted and wonderful sense of musicality. Not since " National Treasure" Yamaguchi Goro's rendition of Kinko Honkyoku music have I felt the need to listen to more of his music. His rendition of Honkyoku form the Watazumi style is incredible and everyone studying the style should listen to it. His powerful and heartfelt rendition of Amazing grace reminded me of such gospel singers as Mahalia Jackson. "
Hogaku Journal, Tokyo
"The shakuhachi, played with malleable, expressive attacks, produces a breathy sound, deep in terms of profundity if not pitch. "One can hear already in a single tone the sound of the whole cosmos," Mr. Hosokawa writes, adding that the instrument evokes "the sadness and beauty of the past." Marco Lienhard, a Swiss-born master of the shakuhachi, did ample justice to these suggestions."
JAMES R. OESTREICH, New York Times
" In its choreography and its vigor taiko becomes almost a martial art, one in which violence has been sublimated into disciplined exultation a blend of high-decibel virtuosity and sinful shakuhachi solos. Precision and energy are paramount here and the product, for me, was medicinal. It is a combination narcotic, stimulant and vitamin pill."
Bernard Holland, NY Times
The concert was full of stirring Music from Japan. From the most delicate and mournful bamboo flute song to the loudest and most pulsating beat, the dedicated passion of the musicians was inspiring"
The Richmond News Leader
Taikoza has moved the drums in the foreground and into an exciting visual Explosion,
The Dothan Eagle
" Few adjectives can explain the sound, emotion and overall experience of the pounding drums of a live performance. My senses were rattles." Nichi Bei Times
"Something strange and wonderful is coming your way. There was thunder and there was lighting and there was the sea crashing against a cliff, and volcanoes. For a few utterly transporting minutes, there was expressed in the metaphors of merciless rhythms and fluttering melodies, anything a listener had experienced, would experience and could imagine experiencing."
ERIC HUBLER, WASHINGTON POST
"Taikoza is the definition of great art and the audience was not mistaken when they broke into thunderous applause."
FAN of Neuchatel
The performance physical at times, meditative at times was very powerful and emotional. The visual beauty as well as the raw energy of the drummers pounding on the taiko took the audience. It created an emotional tension that was only released at the end with the audience's heartfelt and thunderous applause. The members of Taikoza beyond their professionalism were able to make Taiko music more approachable to the audience
Corriere del Ticino
" An amazing shakuhachi player Marco Lienhard has come out with a new CD, truly a very gifted and wonderful sense of musicality. Not since Yamaguchi Goro's rendition of Kinko Honkyoku music have I felt the need to listen to more of his music. His rendition of Honkyoku form the Watazumi School is incredible and everyone studying the style should listen to it. His powerful and heartfelt rendition of Amazing grace reminded me of such gospel singers as Mahalia Jackson.
From article by Mr. Kishi appeared in Hogaku Journal, Tokyo Japan
"The members gave their bodies over to musical performance at times a very physical and musical performance. - The highly appreciative audience was treated to physical dexterity, lovely and magical flute music "
Boston Herald
" The drummers were clearly enduring some metaphysical test, but less grueling in the program, Marco Lienhard's deeply fanciful solos on the shakuhachi looked fully invested and with more than just energy. It is the layering of drums patterns and sonorities in intricate compositions that represent the key to the experience."
Los Angeles Times
"The musicians' strong performance really livened up the audience
Taikoza's energetic performance is a delicate mixture of tranquility and excitement and while using traditional Japanese performing arts they are successful at breaking national boundaries."
The Arts Cure, 2003
Additional Booking Notes
We have online Flute concerts available online. A great way to relax to soulful music.
We offer workshops and educational programs for schools as well- online
Kamishibai, origami, Introduction to Japanese music and more.
For smaller event we request one microphone for flutes if it is a party setting and not concert setting. We also need a room to change with mirrors, bottled water.
When things go back to shows live. We have smaller shows and be can be acoustic or we have big full shows.
For larger events we have a light plot. We also do 2 hour shows for concert series.
The following for Theater setting large concerts only:
Drums:
-Doors to the stage have to be at least 4 ft or 1.2 meter wide for the drums to go through.
-3 stage hands to help load in. Usually the material fits in a 15ft truck
It includes:
-2 or 3 large drums that weigh about 180lb(70 kg)
- 3 smaller drums of 30lb/15 kg each.
-2 larger drums 50cm diameter 65 cm long - each weights about 30 lbs
-Stands for drums 7 stands should weight in total about 180 lb
-A larger drum 1meterx1meter that weighs 100 lb And the stands weigh only 80lb. 2 stick bags (40 lbs) plus costume.
2 large dressing rooms man/female with full body mirror if possible
Bottled water, coconut water, snacks sandwiches, soup, fruits, juices, coffee and tea
Stage
-Stage size standard size, approximately necessary space: 40 feet X 30 feet
We are flexible with odd shaped stages or multi level stages.
-2 Prop tables in the wings offstage right and left.
-Main House curtain will be used.
-Follow spot is not necessary except if specials are notavailable from the front of House.
-Total of two stagehands needed during show, One for light, one curtain on deck
-We have an 3 wide x9 long banner that needs to be flown off 10 feet from stage.
-Location between 3rd and 4thelectric and that can be back lit
Lighting/ electricity:
We also have a lighting plot, but can work with fewer lights too if it is a concert hall or smaller venue- we are flexible
-We need three washes upstage, downstage and center. 3 washes: one dark Blue one warm wash (amber) and one white (or no color pink)
-Minimum of 12 specials, 6 from the house and the other 6 on1 or 2nd electric
-4 specials for gobos (Taikoza will bring them)
-Back lights 3 rd Electric with par cans or frenels dark amber and blue and n/c white.
-Side lights NCwhite and Amber
-Cyc. Also in three colors: Deep Blue, Red and Amber.
Sound:
-Announcement microphone
-In regular theaters/spaces with good acoustic no drums microphonesneeded.
For larger auditorium (3000 and up); Some mics can be set form beginning to end but some will have to be moved after for piece- placement of mics will be determined
We will need one microphone for a bamboo flute (shakuhachi) and possibly one for a koto long mic. About 30 cm off ground. Monitors from off stage right and left
For outside spaces and very large arena. 7 drum mics for large base drums and 5 for higher pitched drum(similar to snare drums).
2 mics for flutes (upstage left and downstage center) both will be moved throughout the show .
Catering: sandwiches, soups, fruits, coffee, fruit juices and water bottles.
Merchandise: We will have Tshirts and CDs for sale.
Will need one table and one person to help sell
Services Offered
Past Booked Events
February 01, 2019

•

4:30pm - 5:15pm
Festival

January 28, 2019

•

7:00pm - 8:00pm
Penn State Dubois concert

January 26, 2019

•

12:00pm - 6:00pm
Taiko workshop in Parma, Italy

November 15, 2018

•

7:00pm - 9:00pm
Harford Community College in Baltimore area

November 14, 2018

•

12:00pm - 1:00pm
Psu Behrend Erie- noon show 11/14

November 13, 2018

•

5:00pm - 7:00pm
university of Pittsburgh, Titusville, PA

February 01, 2018

•

8:30am - 11:00am
School Assembly

November 28, 2016

•

8:00pm - 10:00pm
International House of Music in Moscow

November 22, 2016–November 23, 2016

•

11:00pm - 12:00pm
School show in Neuchatel, Switzerland

November 21, 2016

•

9:00am - 10:00am
School show in Neuchatel, Switzerland

November 20, 2016

•

8:00pm - 9:55pm
Concert in Neuchatel Switzerland

November 19, 2016

•

8:30pm - 10:00pm
Concert in Delemont, Switzerland

November 18, 2016

•

8:00pm - 10:00pm
Concert in Switzerland- LA Neuveville

November 17, 2016

•

8:00pm - 9:55pm
Concertina Geneva Switzerland

May 21, 2016

•

2:00pm - 3:45pm
Queens park and rec performance Rego Park

May 14, 2016

•

2:00pm - 3:00pm
Staten island Event in park

May 06, 2016

•

8:45am - 12:00pm
baltimore schools shows

May 05, 2016

•

11:00am - 12:00pm
baltimore schools

May 04, 2016

•

8:00am - 12:00pm
baltimore schools

May 03, 2016

•

10:00am - 2:00pm
Baltimore schools

May 02, 2016

•

8:00am - 12:00pm
school shows DC area

April 30, 2016

•

2:00pm - 6:00pm
Salt Lake City Matsuri

April 28, 2016

•

7:00pm - 9:00pm
Shakuhachi and taiko solo concert in Moab, UT

April 23, 2016

•

2:00pm - 3:00pm
Al Oerter Recreation Center Flushing, New York

April 16, 2016

•

9:00pm - 10:00pm
Rockefeller Center Restaurant corporate

April 12, 2016

•

2:00pm - 3:00pm
Bentley College, Waltham, MA
Set List
Hachijo- Taiko drumming with full ensemble
Ohara Bushi- dance and taiko and flutes
Shakuhachi solo
Eisa- Okinawan influenced Taiko piece
Odaiko- Big drum song
Yatai Bayashi- a very dynamic piece with drummers playing a sit up position
Team
| | |
| --- | --- |
| Marco Lienhard | Director,taiko n flute soloist |
| Chikako Saito | taiko n flute soloist |
| Malik Duckworth | taiko soloist |
| Kristy Oshiro | Taiko drummer |
| Marguerite Bunyan | Taiko drummer |
| Yoshiko Taniguchi | Taiko drummer |
Influences & Inspiration
Ondekoza, Kodo, Yokoyama Katsuya.
We have been influenced by Japanese Taiko festivals but turned it into a more stage show. We use larger drums as well as larger sticks to make it more visual. We like to keep the element of the traditional taiko drumming to create new songs and choreography.
The Shakuhachi music has been influenced by a wide style's of music.
Modern, classical and traditional Japanese.
The Taiko too has been influenced for some songs by modern classical music with pieces arranged for orchestra and Taiko
Setup Requirements
For flute n larger venue one microphone in high boom stand
Taiko drums are acoustic
Space: 15 ft12 ft area minimum