Your list is empty.
Save musicians, entertainers, speakers, and services, and they'll appear here.
Free Quick Quote
This vendor provides virtual services
Back to Leadership/Success Speakers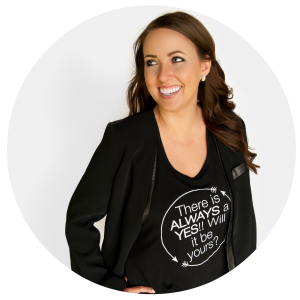 Success Strategist & Speaker
5.0
(1 review)
Shakopee, MN
Travels up to 200 miles
$497 and up
Get a Free Quick Quote
Overview
Best selling author & international speaker, Suzy Simonson was given a low chance to fully recover from her stroke. She applied her years of sales experience & borrowed her family's belief, to discover the parallels between healing from her stroke & finding her confident voice.
Suzy draws out your confidence, strength & determination to be who you're meant to be and provides out of the box sales solutions & success strategies.
Acronyms & storytelling are a refreshing strength in Suzy's communication style. She's developed a program encouraging you to pursue WHO YOU ARE first, through taking Massive Imperfect Action.
M - Mindset
A - Approach
S - Soul
S - Sales & Success
---
1 Review

Dan L.
•
February 17, 2019
Suzy came and spoke to an intimate group of about 25 at our Unitarian Universalist Fellowship. She told her surviving a stroke story/journey which was heart felt and extremely interesting. Our monthly program theme is "Trust", and Suzy tied her story to that of trusting your gut. "Listen that still, small voice / your soul knows before your brain understands." Fantastic presentation with slide deck that complemented the 45 minute interactive talk. Highly recommended for a motivational, success, or even spiritual speaker. My organization will be reaching out to her in the future to come out to do another program for us.
Hired as:
Leadership/Success Speaker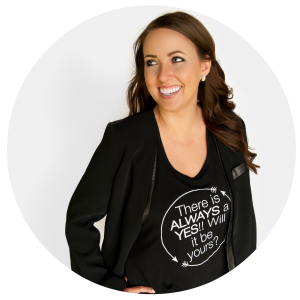 Response from Success Strategist & Speaker:
Thank you so much for your kind words! We enjoyed every minute! It was great to share my story to such an amazing group of people. Thank you for inviting us to stay for lunch with everyone. It was delicious! Can't wait to come back!
---
Booking Info
Gig Length: 45 - 60 minutes
What to Expect
We offer 4 Speaking Programs (listed below). We also offer personal and group sales training (more details here - (link hidden)).
______________________________________________________________________________________
Borrow My Belief
Format: 45-60 minute keynote
Imagine being paralyzed on one side of your body, not being able to speak. You can only communicate through a smiling, winking and taking pictures. You are in a comatose state for days, when you come through you've got the mindset of a newborn and need to relearn everything, after suffering from a stroke at the age of 28.
Suzy Simonson does not have to imagine this, it is a major chapter in the story of her life.
Suzy's family held the belief that she would fully recover. When Doctors said she could be a vegetable and would need out patient care, her family didn't accept this and took her home to care for her. Their belief was stronger than the Dr.s doubt.
Join Suzy as she shares with you her vulnerable journey through, healing from her stroke and becoming an international speaker, 6 figure business owner and best selling author. Her healing started with a few WHO believed in her. She borrowed their belief, until it became her own, she has kept what was meant for her and passes along what isn't hers to keep!
Suzy has created a way to describe this process as: The Belief Cycle. Our belief is one of the most powerful sources in the world!! Who YOU say you are matters!
Learn how to implement The Belief Cycle, no matter where you have come from or the belief you hold in this moment. This tool will encourage you to move into who you are meant to be!
This program is perfect for:
Women with limiting beliefs
Sales teams who aren't meeting their goals
Women's Conferences
Youth Conferences
MOPS groups
Business Conferences
The audience will leave with:
Confidence to examine how they view themselves
Tools to redirect damaging thoughts
Strength to accept encouragement
Inspiration to take daily steps towards purpose
Knowledge that they are not alone
______________________________________________________________________________________
5 Proven Ways to Eliminate the Paralyzation of Perfection in Life/Sales
Through Taking MASSIVE IMPERFECT ACTION
Format: ​45-60 minute keynote, Breakout, Workshop
(Mindset, Approach, Soul, Sales/Success)
Be aware of your Mindset, what you say is TRUE - everything starts and ends here.
Approach everyone as if they are your best friend, knowing they have your best in mind and support you no matter what.
Listen to your Soul. Your heart and gut know before your mind understands.
Sales is providing a solution, that's it, no pushiness or defensiveness. If you don't have the solution - awesome, BE FRIENDS (it's easy to do now with Social Media)
You determine your own Success. What does success look like in your life? Pursue it unwaveringly
Learn tools to implement these strategies daily in your life
This program is perfect for:
Entrepreneurs who feel stuck
Sales teams who aren't meeting their goals
Women in business with limiting beliefs

The audience will leave with:
​a check/balance system to see the truth about perfection
a structure to be mindful of your thoughts/intentions
Inspiration to take daily action steps towards your purpose
Confidence to take perfection out of the equation
A proven process to get unstuck
______________________________________________________________________________________
Sales Starts with a Cookie
How to take the Anxiety out of What to Say and When and How to say it.
Format: ​45-60 Minute Keynote, Breakout, Interactive Workshop
WHAT IN THE WORLD do cookies and anxiety have to do with each other?
Here is a little taste... (pun intended). When you know how YOU show up and how you leave, everything else will fill in itself. We can't control what anyone else does, says, or thinks of us. We can show up in our full potential and truth!! What anyone else thinks of you is none of your business.
This program is perfect for:
​Sales people who lack a confident voice
Managers who are looking for a new way to train their staff
Youth Pastors and Youth Leaders
Parents of Toddlers or Teenagers

The audience will leave with:
​Specific steps to take anxiety out of your life
Knowledge about why this is critical in your life
Laughter in something that could be very uncomfortable
Inspiration to think of the world differently
Confidence to fully love yourself and know that your voice is important
______________________________________________________________________________________
You are EXACTLY who your world needs.
If you shrink back - your world will go without!
Format: 45-6o minute keynote, breakout, workshop
You have got the ability to impact the people and circumstances in your world. Step into confidence to act quickly.
Depression and Anxiety are things that Suzy has had a relationship with for most of her life. At times they were toxic, abusive and manipulative. At other times they brought her to a place of empathy and gave her a platform to speak to the beauty in the life she's lived.
She get's to share mostly with women that there is more, we don't have to live in a destructive place. We can use where we've been, speak life and give life, acknowledging the beauty of each chapter in the story of our lives.​
This program is perfect for:
Women's Conferences
Youth Conferences
Business Conferences

The audience will leave with:
Inspiration to trust your gut and ACT
Determination to step into who you are meant to be
An exercise to use when you don't feel equipped
Confidence to do whatever it takes to pursue your purpose
Support to turn your dreams into reality
Strength to be exactly who your world needs!
About
At the time of her stroke, Suzy had been a professional photographer, working with her mom for six years. Upon being released from the hospital barely able to talk, she refused to cancel a scheduled photo shoot – knowing in her soul she had to face the challenge rather than shrink away. Inside somewhere, somehow, she KNEW she couldn't give up when things were hard.
After her hemiplegic migraine and stroke, Suzy was hospitalized and left with the mindset of a newborn baby. She lost all of her memory, as well as the ability to speak and move freely. Her love for life, people and trying to communicate never left… she would smile, wink and take pictures to let her family and the hospital staff know that she would be okay.
Giving up was not an option!
She regained her memories, as they were like a lottery ticket: The knowledge was hidden there, ready to be scratched off and resurface. In her recovery from the stroke – she knew that she had to fight to get well for her family. She knew her purpose in life was now larger than herself.
Today Suzy is back in full force with her love for people and passion for life. She has more tenacity than most people can fathom. She is now healthy, and she lives in Minnesota near her family of three, her husband who has joined her in building Stroke to Success and their son born in March, 2019.
Suzy loves every new chance she gets to connect with people who need her as much as she needs them, knowing by doing what she does best, she helps them become THEIR best!
Speaking to audiences across the world is a dream come true. She dreamed of crowds of thousands when she was 12 years old and cherishes every face in the audience!
Additional Booking Notes
Microphone (bigger groups)
Services Offered
Past Booked Events
April 18, 2020

•

2:00pm - 2:45pm
Nonprofit Event

March 14, 2019

•

2:00pm - 3:00pm
Corporate Event

January 20, 2019

•

10:30am - 12:00pm
Worship Service
Influences & Inspiration
Tony Robbins, Sara Groves
Setup Requirements
Projector
Screen
Microphone (bigger groups)