Your list is empty.
Save musicians, entertainers, speakers, and services, and they'll appear here.
Free Quick Quote
This vendor provides virtual services
Back to Rod Stewart Impersonators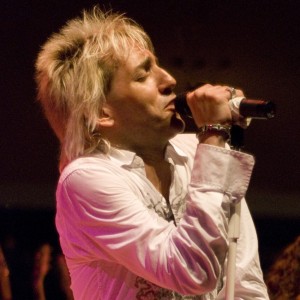 Rod Stewart Tribute - Jay Gates
4.96
(18 reviews)
Boston, MA
Travels nationwide
$299 - $9999
Get a Free Quick Quote
Overview
And the winner by a nose is . . . Jay Gates!
Entertaining, Charismatic, Talented . . . Jay's Rod Stewart Tribute has rocked audiences in casinos, clubs, and concert halls from North America and Mexico all the way to Europe and here's what people are saying . . .
"What a great night and excellent show, the best tribute I've been to, Jay is a great guy and great entertainer…a must see show!"
Tam Morrison
Edinburgh, United Kingdom
"What a fun night out! If you're a Rod Stewart fan you will really love Jay and if you're not you will probably become one by the end of the night!"
Denise Bury
Los Angeles, CA
"Jay is a dead ringer for Rod!!"
Antonio Espana
Mexico City, Mexico
---
---
Booking Info
Price Range: $299 - $9999
Gig Length: 30 - 180 minutes
About
Oh sure, every Rod Stewart impersonator has the haircut, shoes, and clothes . . . some even have the voice and moves. But in addition to all of that, Jay has something the other Rod Stewart look-alikes will never have. He's got the nose . . . He's Got the Nose! As Rod himself would Sing, some guys have all the luck.
Armed with a repertoire of over forty songs, dressed to the nines in full Rod regalia, and belting it out with a raspy four octave range, Jay consistently brings it on and dares any audience anywhere to leave his performances unhappy. Fun is had by all and it is always a jolly good time indeed!
Be it with a dynamic five-piece band, alone with backing tracks, or any combination in-between, Jay astonishingly recreates all phases of Rod's award winning career from his early days with the Jeff Beck Group and Faces right through to his current residency at Caesars Palace Las Vegas.
From the majesty of a full blown rock concert to the intimacy of a singing telegram, Jay's ability to connect with any audience has made his Boston based Rod Stewart Tribute a top choice among event planners, booking agents, and music lovers alike from New England to England . . . make him yours too!
Feature Films
I Hate You Dad – Columbia Pictures (photo double) 2011
Wall of Fire – Connecticut Public Broadcasting 2003
International Media
Living The Rock Dream – Rolling Stone Magazine 2003
Recordings
Virtuosic Vendetta – Lion Music Finland 2009
Speed Metal Messiah – Lion Music Finland 2004
Trash Broadway – Torrid 1989
Education
Berklee College of Music - Bachelor of Music (magna cum laude) 1988
New England Conservatory – Master of Music 1998
Mark Baxter – Vocal Coach (Steven Tyler, Gary Cherone, Peter Wolf) 2012
Upcoming Booked Events
June 04, 2022

•

6:00pm - 7:00pm
Wedding Reception

June 10, 2022

•

7:30pm - 8:30pm
THE POWERHOUSE • Buffalo, NY

August 26, 2022

•

8:00pm - 10:30pm
THE LAMP THEATRE • Irwin, PA

November 05, 2022

•

8:00pm - 10:30pm
MAJESTIC THEATRE • Pottsville, PA
Past Booked Events
May 16, 2022

•

7:00pm - 9:30pm
DEL WEBB BALLROOM • Huntley, IL

February 12, 2022

•

8:00pm - 11:00pm
UNION STATION • Worcester, MA

January 15, 2022

•

8:00pm - 10:30pm
THE LAMP THEATRE • Irwin, PA

December 11, 2021

•

8:30pm - 9:30pm
ANTHONY'S • Malden, MA

October 16, 2021

•

5:30pm - 9:00pm
PRIVATE EVENT • Worcester, MA

September 12, 2021

•

6:00pm - 8:30pm
ITALIAN HERITAGE CENTER • Portland, ME

August 28, 2021

•

6:00pm - 8:00pm
PRIVATE EVENT • Middleton, MA

August 24, 2021

•

7:00pm - 9:00pm
PRIVATE EVENT • Cary, NC

July 24, 2021

•

8:00pm - 9:00pm
PRIVATE EVENT • Andover, MA

July 10, 2021

•

7:00pm - 10:00pm
BIAGETTI'S • West Haven, CT

July 09, 2021

•

7:00pm - 8:00pm
PRIVATE EVENT • Long Island, NY

June 12, 2021

•

9:00pm - 10:00pm
PRIVATE EVENT • Paramus, NJ

April 24, 2021

•

7:00pm - 8:00pm
PRIVATE EVENT • Needham, MA

March 21, 2021

•

4:30pm - 5:30pm
PRIVATE EVENT • Watertown, MA

March 19, 2021

•

7:00pm - 9:30pm
THE EMERSON CENTER • Vero Beach, FL

March 18, 2021

•

7:30pm - 9:30pm
THE PALLADIUM • St. Petersburg, FL

March 16, 2021

•

7:00pm - 9:30pm
VISANI • Port Charlotte, FL

March 15, 2021

•

7:00pm - 9:30pm
VISANI • Port Charlotte, FL

February 26, 2021

•

All-day event
PRIVATE EVENT • Staten Island, NY

February 14, 2021

•

2:00pm - 5:00pm
WHITE'S OF WESTPORT • Westport, MA

February 13, 2021

•

8:00pm - 10:30pm
WHITE'S OF WESTPORT • Westport, MA

January 23, 2021

•

7:30pm - 10:00pm
HOCHSTEIN PERFORMANCE HALL • Rochester, NY

January 16, 2021

•

8:00pm - 10:30pm
THE LAMP THEATRE • Irwin, PA

December 12, 2020

•

7:30pm - 10:30pm
COLLEGE OF STATEN ISLAND • Staten Island, NY

September 20, 2020

•

6:30pm - 9:00pm
ITALIAN HERITAGE CENTER • Portland, ME

September 05, 2020

•

8:30pm - 9:30pm
BERNIE'S HOLIDAY RESTAURANT • ROCK HILL, NY

August 30, 2020

•

7:00pm - 10:00pm
BLACK BOX THEATRE • Peabody, MA

August 29, 2020

•

7:00pm - 10:00pm
BLACK BOX THEATRE • Peabody, MA

August 28, 2020

•

7:00pm - 10:00pm
BLACK BOX THEATRE • Peabody, MA

August 22, 2020

•

8:00pm - 11:00pm
SUFFOLK Y-JCC • Commack, NY

August 09, 2020

•

3:00pm - 7:00pm
PLAINRIDGE PARK CASINO • Plainville, MA

August 08, 2020

•

6:30pm - 7:30pm
PRIVATE EVENT • Cape Cod, MA

August 07, 2020

•

7:30pm - 8:30pm
HAMMOND CASTLE • Gloucester, MA

July 12, 2020

•

3:00pm - 7:00pm
PLAINRIDGE PARK CASINO • Plainville, MA

June 26, 2020

•

9:00pm - 10:00pm
WOODLAND GOLF CLUB • Auburndale, MA

June 23, 2020

•

7:30pm - 9:30pm
TUSCANY CLUB • Cary, NC

May 10, 2020

•

3:00pm - 4:00pm
PRIVATE EVENT • Warminster, PA

April 18, 2020

•

5:00pm - 5:30pm
ZOOM • Oak Park, CA

March 29, 2020

•

3:00pm - 3:30pm
PRIVATE EVENT • Long Island, NY (via RingCentral)

February 29, 2020

•

7:00pm - 8:00pm
PRIVATE EVENT • Farmingdale, NY

February 15, 2020

•

7:30pm - 10:00pm
MAXWELL SILVERMAN'S • Worcester, MA

February 14, 2020

•

7:30pm - 10:00pm
WHITE'S OF WESTPORT • Westport, MA

January 18, 2020

•

8:00pm - 10:30pm
THE LAMP THEATRE • Irwin, PA

January 12, 2020

•

4:30pm - 5:30pm
HOTEL NORTH WOODS • Lake Placid, NY

December 31, 2019–January 01, 2020

•

11:30pm - 12:30am
MAXWELL LUCIANO'S • Worcester, MA

December 14, 2019

•

11:00pm - 11:30pm
PRIVATE EVENT • Rockland, MA

December 14, 2019

•

9:30pm - 10:30pm
ANTHONY'S OF MALDEN • Malden, MA

December 13, 2019

•

7:00pm - 9:00pm
CORPORATE EVENT • Grafton, MA

December 07, 2019

•

8:00pm - 10:00pm
SPIRE CENTER FOR PERFORMING ARTS • Plymouth, MA

December 07, 2019

•

2:00pm - 4:00pm
SPIRE CENTER FOR PERFORMING ARTS • Plymouth, MA

December 06, 2019

•

8:00pm - 10:00pm
SPIRE CENTER FOR PERFORMING ARTS • Plymouth, MA

December 05, 2019

•

8:00pm - 10:00pm
SPIRE CENTER FOR PERFORMING ARTS • Plymouth, MA

November 17, 2019

•

4:30pm - 9:30pm
ALBURTIS TAVERN • Alburtis, PA

November 09, 2019

•

8:00pm - 11:30pm
LUCIANO'S COTTON CLUB • Worcester, MA

November 08, 2019

•

7:30pm - 8:30pm
PRIVATE EVENT • New Haven, CT

October 27, 2019

•

6:30pm - 10:00pm
JCC OF GREATER NEW HAVEN • Woodbridge, CT

October 25, 2019

•

7:00pm - 10:00pm
UNION COUNTY PERFORMING ARTS CENTER • Rahway, NJ

October 20, 2019

•

3:30pm - 5:00pm
PRIVATE EVENT • Lexington, MA

October 15, 2019

•

2:00pm - 3:15pm
VILLA ROMA RESORT • Callicoon, NY

September 26, 2019

•

7:00pm - 9:30pm
BELFRY MUSIC THEATRE • Delavan, WI

September 25, 2019

•

7:00pm - 9:30pm
BELFRY MUSIC THEATRE • Delavan, WI

September 14, 2019

•

7:00pm - 10:00pm
BIAGETTI'S • West Haven, CT

September 10, 2019

•

6:30pm - 7:00pm
GRILL 23 • Boston, MA

August 25, 2019

•

7:00pm - 10:00pm
BIAGETTI'S • West Haven, CT

August 17, 2019

•

1:00pm - 2:00pm
CORPORATE EVENT • Milford, MA

August 10, 2019

•

5:00pm - 8:00pm
PRIVATE EVENT • North Grafton, MA

August 04, 2019

•

3:00pm - 7:00pm
PLAINRIDGE PARK CASINO • Plainville, MA

July 27, 2019

•

10:00pm - 11:55pm
TROPICANA CASINO & RESORT • Atlantic City, NJ

July 26, 2019

•

10:00pm - 11:55pm
TROPICANA CASINO & RESORT • Atlantic City, NJ

July 20, 2019

•

7:00pm - 10:00pm
BIAGETTI'S • West Haven, CT

July 16, 2019

•

7:30pm - 10:00pm
BOATHOUSE THEATRE • Schroon Lake, NY

June 30, 2019

•

3:00pm - 7:00pm
PLAINRIDGE PARK CASINO • Plainville, MA

June 28, 2019

•

7:30pm - 9:30pm
THE STRAND • Dover, NH

June 22, 2019

•

7:00pm - 11:00pm
SEAPORT ELITE CRUISE • Boston, MA

June 21, 2019

•

7:00pm - 10:00pm
BIAGETTI'S • West Haven, CT

June 15, 2019

•

3:30pm - 4:15pm
TRAVISO • Albany, NY

June 01, 2019

•

7:00pm - 9:30pm
SAVINI'S POMODORO • Woonsocket, MA

May 24, 2019

•

8:00pm - 10:00pm
PHEASANT RUN RESORT • St. Charles, IL

May 23, 2019

•

7:00pm - 9:00pm
DEL WEBB'S SUN CITY • Huntley, IL

May 12, 2019

•

2:00pm - 3:00pm
MOTHER'S DAY EVENT • Westford, MA

April 25, 2019

•

11:00am - 10:00pm
CHEZ JOSEF • Agawam, MA

April 06, 2019

•

6:00pm - 10:00pm
YANTIC RIVER INN • Norwich, CT

March 31, 2019

•

3:00pm - 7:00pm
PLAINRIDGE PARK CASINO • Plainville, MA

March 17, 2019

•

2:00pm - 6:00pm
TWIN RIVER CASINO • Lincoln, RI

March 02, 2019

•

5:00pm - 6:00pm
SCOTTISH GAMES • Phoenix, AZ

February 26, 2019

•

8:00pm - 10:00pm
CORPORATE EVENT • Boca Raton, FL

February 25, 2019

•

7:30pm - 9:30pm
BOCA BLACK BOX • Boca Raton, FL

February 24, 2019

•

7:30pm - 9:30pm
BOCA BLACK BOX • Boca Raton, FL

February 24, 2019

•

2:00pm - 4:00pm
BOCA BLACK BOX • Boca Raton, FL

February 17, 2019

•

8:00pm - 10:00pm
CORPORATE EVENT • South Beach, FL

February 16, 2019

•

7:00pm - 9:30pm
CASCADES • Boynton Beach, FL

February 09, 2019

•

8:00pm - 11:30pm
MAXWELL SILVERMAN'S • Worcester, MA

January 19, 2019

•

8:00pm - 10:30pm
THE LAMP THEATRE - Irwin, PA

December 31, 2018

•

10:00pm - 11:00pm
NYE PARTY • Palm Beach Gardens, FL

December 22, 2018

•

8:00pm - 11:00pm
THE COMPANY THEATRE - Norwell, MA

December 22, 2018

•

4:00pm - 7:00pm
THE COMPANY THEATRE - Norwell, MA

December 09, 2018

•

7:00pm - 9:00pm
DISTRICT CENTER FOR THE ARTS • Taunton, MA

December 09, 2018

•

2:00pm - 4:00pm
DISTRICT CENTER FOR THE ARTS • Taunton, MA

December 08, 2018

•

7:00pm - 10:00pm
BLUE HILLS CATHOLIC COLLABORATIVE - Hyde Park, MA

December 04, 2018

•

4:30pm - 7:00pm
NEWPORT PLAYHOUSE • Newport, RI

December 04, 2018

•

11:00am - 1:30pm
NEWPORT PLAYHOUSE • Newport, RI

December 03, 2018

•

4:30pm - 7:00pm
NEWPORT PLAYHOUSE • Newport, RI

December 03, 2018

•

11:00am - 1:30pm
NEWPORT PLAYHOUSE • Newport, RI

December 02, 2018

•

5:30pm - 9:30pm
FIGARO • Enfield, CT

November 17, 2018

•

7:00pm - 10:00pm
LAKERIDGE GREEN • Boynton Beach, FL

October 27, 2018

•

7:30pm - 10:00pm
YANTIC RIVER INN • Norwich, CT

October 20, 2018

•

8:00pm - 9:30pm
Wedding Reception

October 19, 2018

•

7:00pm - 10:00pm
WATER'S EDGE RESORT & SPA - Westbrook, CT

October 18, 2018

•

9:30am - 2:30pm
CORPORATE EVENT • Woburn, MA

October 13, 2018

•

9:00pm - 10:00pm
CORPORATE EVENT • Medford, MA

October 03, 2018

•

7:00pm - 10:00pm
FEATHER FALLS CASINO - Oroville, CA

September 29, 2018

•

6:00pm - 10:00pm
BIAGETTI'S - West Haven, CT

September 17, 2018

•

9:00pm - 10:00pm
CIELO BALLROOM • West Haven, CT

September 15, 2018

•

7:00pm - 10:00pm
MAXWELL-SILVERMAN'S - Worcester, MA

September 09, 2018

•

2:00pm - 5:00pm
SEVEN ANGELS THEATRE - Waterbury, CT

September 08, 2018

•

8:00pm - 11:00pm
SEVEN ANGELS THEATRE - Waterbury, CT

August 31, 2018

•

6:00pm - 10:00pm
BIAGETTI'S - West Haven, CT

August 28, 2018

•

5:00pm - 9:00pm
TOWNE STOVE & SPIRITS • Boston, MA

August 26, 2018

•

2:00pm - 5:00pm
GREATER BOSTON STAGE COMPANY - Stoneham, MA

August 25, 2018

•

8:00pm - 11:00pm
GREATER BOSTON STAGE COMPANY - Stoneham, MA

August 25, 2018

•

3:00pm - 6:00pm
GREATER BOSTON STAGE COMPANY - Stoneham, MA

August 24, 2018

•

8:00pm - 11:00pm
GREATER BOSTON STAGE COMPANY - Stoneham, MA

August 23, 2018

•

2:00pm - 5:00pm
GREATER BOSTON STAGE COMPANY - Stoneham, MA

August 18, 2018

•

10:00pm - 11:55pm
LOCH SHELDRAKE - Loch Sheldrake, NY

August 14, 2018

•

6:30pm - 7:30pm
CORPORATE EVENT - Salem, NH

August 11, 2018

•

5:00pm - 7:00pm
RED APPLE FARM - Phillipston, MA

August 01, 2018

•

7:00pm - 8:00pm
TOP OF THE HILTON - Seattle, WA

July 27, 2018

•

6:00pm - 10:00pm
BIAGETTI'S - West Haven, CT

July 21, 2018

•

8:30pm - 9:30pm
BRADFORD COUNTRY CLUB - Haverhill, MA

July 15, 2018

•

8:00pm - 9:00pm
ZEPHYR ON THE CHARLES - Cambridge, MA

July 07, 2018

•

10:00pm - 11:30pm
TROPICANA CASINO & RESORT - Atlantic City

July 06, 2018

•

10:00pm - 11:30pm
TROPICANA CASINO & RESORT - Atlantic City

June 30, 2018

•

6:00pm - 10:00pm
BIAGETTI'S - West Haven, CT

June 19, 2018

•

7:00pm - 8:00pm
CORPORATE EVENT - Salem, NH

June 15, 2018

•

5:00pm - 6:00pm
BELLA LUNA - Jamaica Plain, MA

May 26, 2018

•

6:00pm - 10:00pm
BIAGETTI'S - West Haven, CT

May 20, 2018

•

2:00pm - 4:30pm
ASSEMBLY THEATRE - Harrisville, RI

April 28, 2018

•

8:30pm - 9:30pm
OLD STONE HOUSE - Brooklyn, NY

April 27, 2018

•

7:00pm - 10:00pm
CIELO BALLROOM - West Haven, CT

April 22, 2018

•

2:00pm - 5:00pm
NORTH SMITHFIELD HIGH SCHOOL - N. Smithfield, RI

February 22, 2018

•

8:00pm - 10:00pm
HARRIET HIMMEL THEATRE - West Palm Beach, FL

February 17, 2018

•

7:00pm - 10:30pm
VALENCIA POINTE - Boynton Beach, FL

February 16, 2018

•

6:00pm - 9:00pm
KING'S POINT - Tamarac, FL

February 14, 2018

•

7:00pm - 9:20pm
THE CULTURAL CENTER - Port Charlotte, FL

February 13, 2018

•

7:00pm - 9:20pm
THE CULTURAL CENTER - Port Charlotte, FL

February 06, 2018

•

4:00pm - 6:00pm
STAR PILOT STUDIOS - Allston, MA

February 03, 2018

•

2:00pm - 6:00pm
TWIN RIVER CASINO - Lincoln, RI

January 13, 2018

•

8:00pm - 10:30pm
THE LAMP THEATRE - Irwin, PA

December 16, 2017

•

8:30pm - 9:00pm
Holiday Party (Christmas)

December 12, 2017

•

6:00pm - 8:00pm
NEWPORT PLAYHOUSE - Newport, RI

December 12, 2017

•

11:00am - 1:00pm
NEWPORT PLAYHOUSE - Newport, RI

December 11, 2017

•

6:00pm - 8:00pm
NEWPORT PLAYHOUSE - Newport, RI

December 11, 2017

•

11:00am - 1:00pm
NEWPORT PLAYHOUSE - Newport, RI

December 09, 2017

•

7:00pm - 10:00pm
HOMETOWN FIRE COMPANY - Hometown, PA

December 08, 2017

•

8:30pm - 10:30pm
ANGELICA'S RESTAURANT - Middleton, MA

December 05, 2017

•

6:00pm - 8:00pm
NEWPORT PLAYHOUSE - Newport, RI

December 05, 2017

•

11:00am - 1:00pm
NEWPORT PLAYHOUSE - Newport, RI

December 04, 2017

•

6:00pm - 8:00pm
NEWPORT PLAYHOUSE - Newport, RI

December 04, 2017

•

11:00am - 1:00pm
NEWPORT PLAYHOUSE - Newport, RI

December 03, 2017

•

2:00pm - 4:00pm
BELLA RESTAURANT - Burrillville, RI

December 02, 2017

•

10:00pm - 11:00pm
FRAMINGHAM COUNTRY CLUB - Framingham, MA

December 02, 2017

•

9:30pm - 10:00pm
Christmas Party

November 25, 2017

•

5:00pm - 6:00pm
PRIVATE EVENT - Turnersville, NJ

November 18, 2017

•

9:00pm - 11:30pm
ROYAL NIGHTCLUB - Boston, MA

November 12, 2017

•

5:30pm - 9:00pm
ALBURTIS TAVERN - Alburtis, PA

October 28, 2017

•

8:30pm - 9:00pm
PRIVATE EVENT - Stevensville, MD

October 14, 2017

•

7:00pm - 11:00pm
AMERICAN LEGION - Newton, MA

October 13, 2017

•

8:00pm - 9:30pm
MULCAHY'S PUB & CONCERT HALL Wantagh, NY

October 07, 2017

•

11:00am - 3:00pm
KIRKBREAN COUNTRY CLUB - Lincoln, RI

September 16, 2017

•

7:00pm - 10:00pm
BIAGETTIS - West Haven, CT

September 15, 2017

•

7:45pm - 8:15pm
VFW POST 5188 - Walpole, MA

September 10, 2017

•

6:30pm - 9:30pm
BIAGETTI'S - West Haven, CT

August 27, 2017

•

6:00pm - 9:00pm
ASSEMBLY THEATRE - Harrisville, RI

August 24, 2017

•

6:00pm - 9:00pm
BIAGETTI'S - West Haven, CT

August 22, 2017

•

7:30pm - 9:50pm
TILDEN ARTS CENTER - West Barnstable, MA

August 22, 2017

•

2:00pm - 4:20pm
TILDEN ARTS CENTER - West Barnstable, MA

August 17, 2017

•

9:00pm - 11:30pm
TOMMY ROCKER'S - Las Vegas, NV

August 13, 2017

•

6:00pm - 9:00pm
BIAGETTI'S - West Haven, CT

August 12, 2017

•

7:00pm - 10:00pm
BOCCE ITALIAN GRILL - Wellfleet, MA

August 03, 2017

•

6:30pm - 8:30pm
Concert

July 29, 2017

•

6:00pm - 9:00pm
BIAGETTI'S - West Haven, CT

July 23, 2017

•

2:00pm - 5:00pm
STONEHAM THEATRE - Stoneham, MA

July 22, 2017

•

8:00pm - 11:00pm
STONEHAM THEATRE - Stoneham, MA

July 22, 2017

•

3:00pm - 6:00pm
STONEHAM THEATRE - Stoneham, MA

July 21, 2017

•

8:00pm - 11:00pm
STONEHAM THEATRE - Stoneham, MA

July 20, 2017

•

2:00pm - 5:00pm
STONEHAM THEATRE - Stoneham, MA

July 14, 2017

•

7:00pm - 10:00pm
SALVATION ARMY - Newport, RI

June 29, 2017

•

6:00pm - 9:00pm
BIAGETTI'S - West Haven, CT

June 25, 2017

•

7:00pm - 8:00pm
SALVATION ARMY - Newport, RI

June 23, 2017

•

7:30pm - 8:00pm
PRIVATE EVENT - Westwood, MA

June 20, 2017

•

7:30pm - 8:00pm
CHIARA BISTRO - Westwood, MA

June 17, 2017

•

7:00pm - 10:00pm
LAUREL BEACH ASSOCIATION - Milford, CT

June 10, 2017

•

9:00pm - 11:30pm
TROPICANA CASINO & RESORT - Atlantic City, NJ

June 09, 2017

•

9:00pm - 11:30pm
TROPICANA CASINO & RESORT - Atlantic City, NJ

June 03, 2017

•

6:00pm - 10:00pm
ST. MARY OF THE HILLS - Milton, MA

May 28, 2017

•

7:00pm - 8:00pm
SALVATION ARMY - Newport, RI
Set List
Auld Lang Syne
Baby It's Cold Outside
Baby Jane
Da Ya Think I'm Sexy
Downtown Train
Every Picture Tells A Story
First Cut Is The Deepest
Forever Young
Get Back
Happy Birthday
Have I Told You Lately
Have You Ever Seen The Rain
Having A Party
Hot Legs
How Long
I Don't Want To Talk About It
It Takes Two
I'm Losing You
Infatuation
It's All Over Now
It's The Same Old Song
Jailhouse Rock
Keep Me Hanging On
Love Train
Maggie May
The Motown Song
Ooh La La
Passion
Reason To Believe
Rhythm Of My Heart
Rock My Plimsoul
Sailing
Some Guys Have All The Luck
Stay With Me
Sweet Little Rock And Roller
The Way You Look Tonight
These Foolish Things
Tonight I'm Yours
Tonight's The Night
Twistin' The Night Away
You Wear It Well
You're In My Heart
Young Turks