Your list is empty.
Save musicians, entertainers, speakers, and services, and they'll appear here.
Free Quick Quote
This vendor provides virtual services
Back to Magicians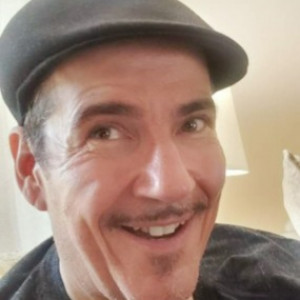 Robert Baxt
4.91
(305 reviews)
Culver City, CA
Travels up to 48 miles
$ale! Contact for Rates
Get a Free Quick Quote
Overview
NO ONE ELSE HERE HAS 300 FIVE STAR ★★★★★ Reviews!!! Do you take your significant other on their birthday to a restaurant that has 3 reviews or the one that has hundreds? :-) It's the social media proof I give with my hundreds of reviews so you'll know how it will go & what to expect! I create wonderful memories for years to come! Call direct at 323-309-3455 for best prices. Doing both live shows AND online shows that I can personalize with routines and tricks that are special to your group. Call Now To Reserve the time and day you want! Everyone is tired of looking at their screens and it's first come, first served for dates and times. Holiday times & Weekends go fast.
---
---
Booking Info
Price Range: $ale! Contact for Rates
Languages: English, Spanish, Other
What to Expect
Side splitting comedy and miraculous sophisticated magic tricks combined in a fun manner that will make happy memories that will last for years to come! Shows tailored for any event so that it will be unique and special! Stage shows and strolling magic tricks a specialty! Special routines for weddings, birthdays, anniversaries, corporate/business events, and many special occasions.
About
Keep an eye out for online reviews. Don't take any excuse from others as to why they don't have lots of great reviews. Would you choose a restaurant on Yelp that has zero or few reviews? If someone doesn't have many online reviews, how many shows and parties can they possibly be doing? Did they just start? Are they amateurs? Do they do this full time? Remember: When you want a cup of coffee, you could go to a gas station and pay 79 cents. But do you do that often? No, you go someplace like Starbucks or Coffee Bean and pay over $3 dollars a cup! Why do you do this? Because You Want Good Stuff! It's the same with your event! I'm the good stuff! Not the cheapest, but great quality. It's why I have so many hundreds of verified reviews and the others do not. If you didn't know the restaurant, would you go take your spouse to one with only 2 online reviews or one with hundreds? Plus, what if it was for a special occasion like a birthday or anniversary? Do you want to take a chance with the few reviews place and make a mistake 'cause it's cheaper? Or do you go to the one with the hundreds of great reviews? Is the meal from the cheap, no review restaurant the same as the meal from the very well reviewed place? Absolutely Not! The Well Reviewed Meal That Costs A Little More Is Better! :-) Would you serve the guests at your special party some meat you got at the dollar store? Would you? There's a reason that bad meat was so cheap! And when you choose a college for your child, do you pick the cheapest one because they're all the same? :-) They Are Not All The Same! That's why you spend the money on a more expensive one with the better reputation, whether it's a college, a restaurant, a cup of coffee, Or Entertainment for your event! :-)
My show is not the same as the cheaper ones in the same way that the great quality, delicious steak you get in a fine restaurant is not the same as the steak they have for sale at the dollar store. When it's a special occasion, it's worth a little more not to take a chance! For the quality you will get, the great customer service, and for the peace of mind, it's worth paying Starbucks coffee prices and not gas station coffee prices. (And how often do you see a line for the coffee at the gas station versus how often do you see a line for the coffee at Starbucks or The Coffee Bean?) :-) Remember, everyone wants a show on a weekend and it's first come, first served! It's like trying to book an airline ticket at Xmas, reserve it now because it won't be be available if you wait!
Here's the Official Robert Baxt Bio:
Robert Baxt can best be characterized by the description: "If all the world's a stage, he wants better lighting!"
A ham since his birth in Brooklyn, New York; even as a child Robert was off and entertaining with humor, balloon twisting, and comedy. When asked why he learned some magic tricks, Robert replied: "When I was a kid trying out my jokes on my family, my father would always ask me if I could disappear."
A favorite paid performer at the World Famous Magic Castle for over 16 years, Robert's brand of comedy and amazing magic can also come to your event or party to make you a hero for having gotten Robert!
Remember! It's Not About The Magic Tricks. It's About Making Your People Happy! I Do That Consistently!
Strolling Magic or a stage show and everything in between for any situation, over the years, Robert has done it all. He's appeared on TV, in Las Vegas, and on Cruise Ships, and performed internationally around the world in many foreign countries. He speaks a few words of your language too! Call him now to find out how he can make your event great! Weekends fill up fast!
Upcoming Booked Events
July 16, 2022

•

4:00pm - 5:00pm
Children's Birthday Party

July 19, 2022

•

6:00pm - 6:45pm
Nonprofit Event

August 06, 2022

•

6:00pm - 7:30pm
Camp Event

August 07, 2022

•

6:30pm - 7:30pm
Dinner Party

August 20, 2022

•

2:00pm - 3:30pm
Children's Birthday Party
Past Booked Events
June 18, 2022

•

9:00pm - 9:30pm
Birthday Party

May 28, 2022

•

7:30pm - 9:30pm
Personal Occasion

May 22, 2022

•

4:00pm - 5:00pm
Children's Birthday Party

April 23, 2022

•

4:30pm - 5:30pm
Children's Birthday Party

April 22, 2022

•

8:30am - 11:00am
School Assembly

April 01, 2022

•

2:00pm - 2:30pm
Cocktail Party

March 12, 2022

•

9:00pm - 9:45pm
Birthday Party

March 12, 2022

•

3:30pm - 4:30pm
Dinner Party

January 15, 2022

•

6:00pm - 8:00pm
Corporate Event

January 08, 2022

•

12:00pm - 12:45pm
Christmas Party

December 04, 2021

•

6:00pm - 7:00pm
Birthday Party

December 03, 2021

•

6:00pm - 6:45pm
School Assembly

October 30, 2021

•

3:30pm - 4:00pm
Children's Birthday Party

October 19, 2021

•

6:00pm - 8:00pm
Birthday Party

December 10, 2020

•

5:30pm - 6:15pm
Corporate Event

August 25, 2019

•

1:00pm - 1:30pm
Children's Birthday Party
Setup Requirements
No special requirements for my show! I am self contained! Easy for you!