Your list is empty.
Save musicians, entertainers, speakers, and services, and they'll appear here.
Free Quick Quote
This vendor provides virtual services
Back to Variety Entertainers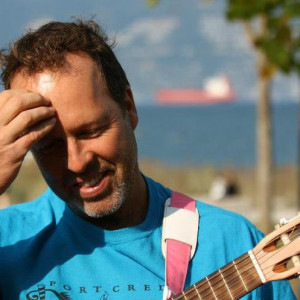 Peter G-G
5.0
(2 reviews)
Vancouver, BC
Travels up to 200 miles
Call for a quote
Get a Free Quick Quote
Overview
Peter's comically acrobatic and musically skilled ground and stilt characters are outrageous fun! Equally at home with a mini-guitar and song or a basketball or soccer ball on stilts, Peter's quick wit and agile, often musical characters have audiences of all ages spell-bound from the second he bounds into the performance space. His interactive musical stage show, Let's Make a Song! is high-energy fun for all-ages.
Peter G-G is a circus artist, musician & pro actor of over 30 years. He performs across Canada w/ pro theatre & circus companies, at festivals & events large & small and as well as in lead roles for stage, film & TV. He also performs w/ his wife & kids as The SuperFun StiltFamily.
---
2 Reviews

Kendahl C.
•
December 12, 2017
I have worked with Pete on many events over the years because I know I am getting a talented professional who understands how to create an experience for my guests. His characters and costumes are always wonderful, and you can relax knowing that he is going to bring his everything to the event. For me, it is always an easy decision, if I need entertainment at my event, I find a way to work with Pete!!! *I want to add that his whole family is talented if you are needing multiple performers!!
Hired as:
Stilt Walker, Holiday Entertainment

Veronica
•
November 28, 2017
Pete is exceptional to work with as he lends a hand to whatever task that he can assist in. His energy fills the room and beyond as his enthusiasm is infectious .....for the crowds join him in festive songs. His range and ability to sing and make up new ones on the spot while balancing on stilts is only second to the size of his caring heart . This man is no Prima-donna as he expends his energy forward and gives his ALL then digs deep to give you more. You will never be disappointed with Pete's unique style of entertaining.
Hired as:
Stilt Walker, Holiday Entertainment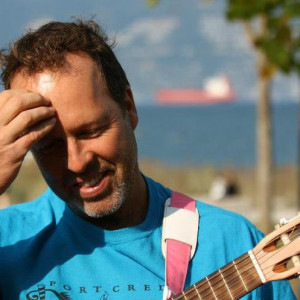 Thank you so much Veronica, for your kind words and for having me back again. Such a joy to perform at - and be a part of - your truly beautiful event!
---
Booking Info
Price Range: Call for a quote
Gig Length: 15 - 60 minutes
Insurance: $2,000,000 - Liability
Unions: Actra, UBCP, CAEA
What to Expect
Comically musical and athletic, interactive stilt characters? You bet! Elegant and whimsical stilt and ground characters? Of course!! Highly trained, improvisational and musical actors creating a character just for your event? Absolutely!!!
Or if you prefer a wildly popular all-ages stage show...
Ruffle Redbird is back with his interactive musical improv show, Let's Make a Song!
Redbird - playing his groovy guitalele - gets the crowd rolling with awesome and silly examples of how hit songs are made, from 70's rockers to the Top 40 of today. Then, he takes ideas and suggestions from the crowd and, line by line, writing them on a big whiteboard, together they create a cool new tune. Finally, Redbird invites daring members of the audience to join him on stage to sing and perform it: instruments are handed out on stage and passed through the audience, and it's time to ROCK!
The interactive format allows for everyone's ideas, and quickly results in a wild and wonderful finale where all the participants and audience have created a new hit song!
Ruffle Redbird is professional actor/singer/musician/circus artist Peter G-G. Peter has played at major festivals and events across Canada and beyond for thirty plus years, and is a proud member of CAEA, SOCAN, ACTRA, UBCP and Clowns Canada.
About
*I am performing concerts and birthday parties by distance now - on stilts for birthday parties/bday parades w/ music, from the street w/ a battery powered amp for extended care homes and parties, and online w/ my excellent home studio set up.* Peter G-G is a circus artist, musician, host and professional actor. He performs across Canada with pro theatre and circus companies, as well as in lead roles for stage, film and TV. Peter has played at major festivals and events across Canada and beyond for thirty plus years, and is a member of CAEA, SOCAN, ACTRA, UBCP and Clowns Canada. His original songs have been featured in two Hallmark films, and three movies.
"I was blown away…he is an amazing performer with what it takes to add real value to a festival."
Karen Cecy, Port Credit Busker Fest - Producer
Peter's comically acrobatic and musical ground and stilt character performances include: Cirque du Soleil's Kooza; Global Buskers United Online Festiva 2020; 2015 Pan Am Games; Grey Cup 100 Toronto; Olympics 2014, 2010 & 2006; NFL, MLS and NHL games, including co-host of NHL All-Star Week in BC; Sarah McLachlan's Voices In The Park; Toronto Int'l Circus Festival; Vancouver's SummerLive, Celebrate Stanley Park 125, Van Dusen 40th and QE Park's 75th Anniversary Festivals; Winnipeg and (annually) Vancouver Folk Fests; Vancouver, Surrey, Coquitlam, Burnaby & Mississauga Canada Day; annual Whistler events including: Children's Festival, Street Ent & Family Apres weekends, Gran Fondo, North Face ½ Marathon and Cdn. Nat'l BBQ Champs; Walk for Miracles; Pan Am Games 2015; a cross-Canada series of events for President's Choice; along with countless festivals, corporate and family events, hospice and hospital visits, films, TV shows, commercials and more. Peter also performed 4 seasons of soccer on stilts for the Vancouver Whitecaps at BC Place - MLS games and special events - and has taught stilting, juggling and physical theatre skills in ON & BC.
Trained as an actor at the George Brown College Theatre School in Toronto (and in Phys Ed at Queen's U before that, where he won the Rookie of the Year award for athletics in his first year), he has performed in professional plays and musicals across the country since 1987, in everything from Miss Saigon (as The Engineer) to Johnny in Frankie and Johnny in the Clair de Lune. These days he also joyfully performs at many festivals and special events as a stilt walker and physical character, most notably as the silly-song-singing, guitalele-playing Ruffle Redbird. Also a musician and singer/songwriter, Peter plays a number of solo corporate and bar gigs and fundraisers each year, sings and plays guitar in the cover band The Lollygaggers, and has recorded two original CDs. As a writer he has written two plays - including an eco play for youth with the help of Dr. David Suzuki – a feature screenplay, a doc script on the SE Asian tsunami (for which he traveled to Thailand) and a small book on generosity. And his considerable list of lead and supporting roles in film and TV continues to grow.
Peter has also worked as a caregiver with physically and mentally challenged adults and children, as a childcare worker with Family Services of Vancouver, and as a physical theatre and circus skills teacher. His volunteer work includes projects with Oxfam and Amnesty International, among others. He celebrated 20 years as a Big Brother with his little bro Brian in May, 2011.
Peter was born in Conway Ontario, pop. 55, on his family's dairy farm, and is the youngest of nine children. The father of two wild and wonderful kids, Peter is always looking at what work is most closely in line with his heart's truest desires, and moving in that direction.
TESTIMONIALS:
"The feedback from clients has always been stellar with Peter. He's funny, a great improviser and a tireless worker. He'll make your event something to remember!"
Kristi Heath, Heath Tarlin Entertainment Inc. Toronto, Ontario
"Peter Graham-Gaudreau's energy is magnetic. He worked the room of 300 people and had everyone smiling and clapping the entire performance. He is a brilliant performer. The definitive "One Man Show"! " Jodi Harper, Events Producer / Toronto, Ont.
"Children are drawn to him the moment he enters the space. His presence with both children and adults alike is something to behold. He is just awesome!"
Debbie Tobin, Artistic Director, Children's Arts Festival, Richmond B.C
"Peter G-G is an entertaining and thoroughly engaging performer, having performed for our events as hilarious, family-orientated, stiltwalking characters.
We always look forward to working with Peter G-G and hold him in high regard as a family entertainer." Anna Solich, Whistler Arts Council
"I loved that before the Vancouver match, there was a guy on stilts playing pickup soccer with neighborhood children." Joe Rhodes, NEW YORK TIMES
Pete was such a refreshing joy to work with. On an incredibly tight and challenging production he overwhelmed us with his infectious enthusiasm, perseverance, responsiveness, and adaptability. He is a go-to creative project manager especially wired for leading in a collaborative environment. His knowledge and skill with large scale, group puppetry was especially impressive.
Laura Grieco, Managing Director, Public Dreams Society
"As an event planner I've had the opportunity to use Peter at a variety of different events. As a musician, he never fails to please the crowd, no matter the type of event or age of the audience. I don't think there's ever been a request that he's failed to deliver. When in need of a musician I've got Peter on speed dial!" Nancy Antoclic, Event Planner, Vancouver BC
"We were so thrilled to have Peter entertain the guests at our event again this year! He is not only a talented musician with a wide repertoire and the ability to roll with the vibe of any age group and genre, but he's also a natural comedian and gets the crowd going with his easy, confident and fun personality." Wendy Riches, Coordinator, Metro Vancouver Feast of Fields
"Peter performed at our farm during Feast of Fields. Despite being 1 musician on 5 acres surrounded by over 1000 people, he appeared to be everywhere! Each time I saw him, he was engaging with people and really keeping the atmosphere light and fun. We really enjoyed having Peter here and would not hesitate to book him again for future events." Cathy, Owner, Laurica Farms
"My husband and I heard Pete play at the Cypress Ski Lodge, and after a great night of dancing, singing, and laughing, we agreed that we had to have him play at our wedding! (We weren't even engaged yet!!) Pete had such a warm energy and his love for music and entertaining was so infectious, we knew that our friends and family would love him as much as we did - and we were right. Pete went over and above to ensure that the music on our wedding day was everything we hoped for, even helping me to compose a song. We are so grateful that Pete was a part of our special day."
- Kate and Chad
"Peter Graham-Gaudreau is a magician. I know, because I saw him at work. He took our rambunctious class of Grade 3's and 4's and turned them into terrific singer/songwriters. It was a wondrous collaboration and to the kids it was all fun. I know it made them feel so good to go from an idea to a finished, polished song they could sing in front of the whole school to wild applause. It was an experience they, and I, will never forget. It's a very unusual talent Pete has."
Lindsay Forsberg, Student Support Worker, Bayview Community School
Additional Booking Notes
For stilts, nothing required except a changeroom, table and chair.
For The Let's Make A Song! show
Tech Rider – Peter G-G - 2017
- 2 to (preferably) 4 microphones on stands, placed at kid level
- 1 wireless headset mic
- 1 DI box for guitalele
- 1 instrument cable for guitalele (I have one if you don't)
- 1 monitor
- 1 Large Whiteboard or Chalkboard – erasable and movable please
STAGE PLOT:
AUDIENCE
STAGE
Monitor / DI
Mic Mic (Peter G-G) Mic Mic
WHITEBOARD
Services Offered
Past Booked Events
March 03, 2018

•

7:00pm - 9:30pm
Hollyburn Lodge Music Night w/ Peter G-G

February 12, 2018–February 16, 2018

•

12:00pm - 4:00pm
Richmond Children's Festival

February 06, 2018

•

7:00pm - 10:00pm
Just Singing 'Round

January 31, 2018

•

3:00pm - 6:00pm
Whistler Family Apres

January 04, 2018

•

1:30pm - 5:00pm
Burnaby Heritage Christmas

January 02, 2018

•

3:30pm - 6:00pm
Burnaby Heritage Christmas

December 29, 2017–December 30, 2017

•

5:00pm - 8:10pm
Burnaby Village Heritage Christmas

December 27, 2017

•

7:00pm - 9:00pm
Cypress Mtn. Live Karaoke with Peter G-G

December 24, 2017

•

12:00pm - 2:00pm
Cypress Mtn. Family Holiday Singalong/Karaoke

December 20, 2017

•

7:00pm - 9:00pm
Cypress Mountain Open Mic Music Night

December 17, 2017

•

1:00pm - 4:00pm
WISH Fundraiser

December 16, 2017

•

5:30pm - 9:00pm
Burnaby Village Heritage Christmas

December 02, 2017

•

2:00pm - 3:00pm
George Pearson Christmas Music

December 01, 2017

•

6:00pm - 8:00pm
Pitt Meadows Christmas

November 16, 2017–November 19, 2017

•

12:00pm - 5:00pm
Kris Kringle Craft
Set List
Pretty much every popular Christmas and Holiday song ever written!
Plus, all these songs and more, for kids and adults -
Youth Song List
Taylor Swift – Shake It Off
- Trouble
Frozen – Let It Go
- Summer
- Do You Want to Build A Snowman?
One Direction – One Thing
Toy Story – You've Got A Friend In Me (Randy Newman)
Cars – Life Is A Highway (Tom Cochrane)
Katy Perry – Roar

Inside Out – I Lava You
Stompin' Tom Connors – The Hockey Song
The Beatles – Octopus's Garden
- Yellow Submarine
The Tokens – The Lion Sleeps Tonight
Bob Marley – Three Little Birds
Moana – How Far I'll Go
Peter Paul and Mary – Puff The Magic Dragon
Raffi – Baby Beluga
- The More We Get Together
Trolls – True Colours
Traditional – You Are My Sunshine
- Wheels On The Bus
- ABC's
- Down by The Bay
- She'll Be Coming ' Round The Mountain
- Oh Suzannah
- Old Macdonald Had A Farm
- Twinkle Twinkle
- Bah Bah Black Sheep
- Itsy Bitsy Spider
- Spider Man

OTHER – Over The Rainbow / What A Wonderful World
Adult Cover Song List – Peter G-G October 2017 Page 1
AC/DC – You Shook Me All Night Long
Adele - Someone Like You
- Take It All
The Band - The Weight
Barenaked Ladies – If I Had A Million Dollars
The Beach Boys – Fun Fun Fun
- Barbara Ann
- Beach Baby
The Beatles – All My Loving
- She Loves You
- Hey Jude
- In My Life
- Let It Be
- I've Just Seen A Face
- I Saw Her Standin' There
Bee Gees – Greased Lightning
- To Love Somebody
Big Bopper – Chantilly Lace
Blue Rodeo – Lost Together
- Bad Timing
- Hasn't Hit Me Yet
- Try
Boston – More Than A Feeling
David Bowie – Space Oddity
- Heroes
- Ziggy Stardust
Garth Brooks – The Dance
- Friends In Low Places
Jimmy Buffet – Margaritaville
Johnny Cash – I Walk The Line
- Folsom Prison Blues
- Ring of Fire
Wayne Cochran / The Cavaliers – Last Kiss
Tracy Chapman – Revolution
Cover Songlist PG-G pg. 2
Eric Clapton – Wonderful Tonight
Joe Cocker – You Are So Beautiful
Bill Cogswell – Little Grass Shack

Coldplay – Yellow
- The Scientist
- Clocks
Tom Cochrane – Life Is A Highway
Counting Crows – Long December
- Mr. Jones
Crash Test Dummies – Superman's Song
CCR - Proud Mary
- Have You Ever Seen the Rain
- Lodi
Bobby Darin – If I Were A Carpenter
Delta Spirit – Life Uncommon
John Denver – Annie's Song
- Leaving On A Jet Plane
- Country Roads
- Grandma's Feather Bed
- Thank Dog I'm A Country Boy
- This Old Guitar
Neil Diamond – Sweet Caroline
Dixie Chicks – Wide Open Spaces
Dobie Gray – Drift Away
The Doobie Brothers – Listen To The Music
The Drifters – Under the Boardwalk
Bob Dylan – Wagon Wheel
- You Ain't Going Nowhere
- Knockin' On Heaven's Door
- All Along The Watchtower
- I Shall Be Released
- The Times They Are A-Changin'
- Blowing In The Wind
The Eagles - Hotel California Cover Songlist PG-G pg. 3
- Desperado
- Peaceful Easy Feeling
- Tequila Sunrise
- Take It Easy
Eagle Eye Cherry – Save Tonight
Elton John – Daniel
- Bennie and The Jets
- Your Song
- Crocodile Rock
Elvis Presley – Love Me Tender
- Teddy Bear
- Suspicious Minds
- Little Sister
- Blue Suede Shoes
- Can't Help Falling in Love With You
- Jailhouse Rock
- Fame and Fortune
Everly Brothers – Bye Bye Love
- Dream
The Five Satins – In The Still Of The Night
Fleetwood Mac – Landslide
Roy Forbes – Do I Love You?
Michael Franti – Sound of Sunshine
- Say Hey - I Love You
Vince Gill – Look At Us
Glen Hansard – Falling Slowly
John Hiatt – Have A Little Faith In Me
Don Ho – Tiny Bubbles
Buddy Holly – Peggy Sue
- Oh Boy
Hoobastank – The Reason
Israel Kamakawiwo – Somewhere Over The Rainbow
Jewel – Life Uncommon
Jack Johnson – Better Together Cover Songlist PG-G pg. 4
- Sitting Waiting Wishing
- Do You Remember?
- What You Thought You Need
- Banana Pancakes
Billy Joel – Piano Man
Norah Jones - Lonestar
- Nightingale
- Come Away With Me
- Don't Know Why
Vance Joy - Riptide
The Kinks – Lola
James Keelaghan – River Run
I Would I Were

Kris Kristoferson – Me and Bobby Magee
- Help Me Make It Through The Night
Gordon Lightfoot - Early Morning Rain
- Did She Mention My Name?
The Good Lovelies – Best I Know
Lyle Lovett – If I Had A Boat
- Simple Song
- North Dakota
- Church
- Nobody Knows Me Like My Baby
Carole King – You've Got A Friend
Lumineers – Ho Hey
Don McLean – American Pie
- Vincent
John Mellencamp – Pink Houses
- - Small Town
Joni Mitchell – River
- Woodstock
- Big Yellow Taxi
John Michael Montgomery – I Swear
Mumford and Sons – I Will Wait
Anne Murray – Danny's Song
Willie Nelson – There You Are Cover Songlist PG-G pg. 5
Randy Newman – You've Got a Friend in Me
Nitty Gritty Dirt Band – Fishin' In The Dark
Oasis – Wonderwall
- Champagne Supernova
Sinead O'Connor – Nothing Compares To You
Joan Osborne – One Of Us
Katy Perry - Roar
Tom Petty – Refugee
- Free Falling
Bobby Pickett – The Monster Mash
Pink Floyd – Wish You Were Here
- Comfortably Numb
Poison – Every Rose has it's Thorn
The Proclaimers – 500 Miles
Queen – Crazy Little Thing Called Love
- The Year of '39
Radiohead – High and Dry
Colin Rae – Love, Me
The Ramones – I Wanna Be Sedated
Otis Redding – Dock of the Bay
R.E.M – Man on the Moon
Righteous Brothers – Unchained Melody
Kenny Rogers – The Gambler
Bob Seger – Night Moves
- Turn The Page
- Against the Wind
Semisonic – Closing Time
Ed Sheeran – Photograph
- Thinking Out Loud
- Shape of You
Paul Simon – The Boxer Cover Songlist PG-G pg. 6
- Bridge Over Troubled Water
- 59th Bridge Street Song ( Feelin' Groovy)
Patti Smyth – Sometimes Love Ain't Enough
Snow Patrol – Chasing Cars
Soul Asylum – Runaway Train
Spirit Of The West – Home For A Rest
Bruce Springsteen – Thunder Road
- Racing in the Streets
Cat Stevens – The First Cut is the Deepest
- Miles From Nowhere
- Wild World
Stompin' Tom Conners – The Sasquatch Song
- Sudbury Saturday Night
- The Hockey Song
The Rolling Stones – Angie
- Wild Horses
- You Can't Always Get What You Want
James Taylor – Sweet Baby James
- Fire and Rain
Train – Drops of Jupiter
Tragically Hip – Bobcaygeon
- Little Bones
- Wheat Kings
- Fiddler's Green
Trooper – Boys In The Bright White Sports Car
Sylvia Tyson – Someday Soon
Van Morrison – The Way Young Lovers Do
- Brown Eyed Girl
- Into The Mystic
- Wild Night
U2 – One
- New Year's Day
- Beautiful Day
Frederic Weatherly – Danny Boy (Londonderry Air)
The Who – Behind Blue Eyes Cover Song PG-G List Pg. 7
Hank Williams – Hey Good Lookin'
Williams Brothers – Can't Cry Hard Enough
Bill Withers - Lean On Me
Hawksley Workman – Safe and Sound
Dwight Yoakum – They Say This Drinking Will Kill me
- 1000 Miles Of Misery
Neil Young – Helpless
- Alabama
- Heart Of Gold
- Rocking In The Free World
Influences & Inspiration
People having fun!
Setup Requirements
2 to (preferably) 4 microphones on stands, placed at kid level - 1 wireless headset mic - 1 DI box for guitalele - 1 instrument cable for guitalele (I have one if you don't) - 1 monitor - 1 Large Whiteboard or Chalkboard – erasable and movable please
Nothing required for stilts and ground roving characters