Your list is empty.
Save musicians, entertainers, speakers, and services, and they'll appear here.
Free Quick Quote
This vendor provides virtual services
Back to Classical Guitarists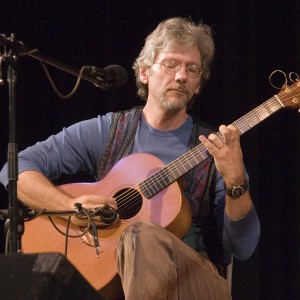 Guitarist/Composer Michael DeLalla
5.0
(18 reviews)
Longmont, CO
Travels nationwide
$150.00 and up
Get a Free Quick Quote
Overview
"One of the very best acoustic guitarists in the world....music of the most exquisite order." Matt Fink, All Music Guide
Guitarist and composer Michael DeLalla's music is a delicious brew of traditional influences and classical, jazz, Celtic, World Music and folk stylings. A trained classical guitarist, he can bring a wide-reaching repertoire to any occasion, drawing on traditions worldwide. Weddings, corporate events and concert series are a specialty. Michael's longstanding reputation is built on his ability to communicate with first the client to establish the precise needs of the performance, then the audience with his solid and professional presentation.
---
---
Booking Info
Price Range: $150.00 and up
Gig Length: 30 - 240 minutes
What to Expect
For Concerts: "My concerts are a family friendly, multi-cultural fingerstyle guitar presentation. I tend to engage my audiences on a very conversational and participatory level; I characterize one of my performances as a "journey" we take together).
For Weddings and Private Events: I have countless testimonials that speak to the ease with which work with clients. My goal is always your satisfaction, both as we plan the music and my professionalism the day of the event.
For Corporate Events: My specialty is providing a diverse, multi-cultural program.
For Libraries, School and Educational Institutions: I've taught lessons, classes and workshops at every level. Teaching and sharing my musical experiences is a passion.
Music Licensing: As a producer since 1991 I can easily adapt tracks to your needs. All of my original compositions are available for licensing; I can provide you with any format you need.
About
Michael has been a performing and recording artist for over 30 years. For 20 years he was a member of the guitar faculty at Shenandoah University in Virginia before relocating in the Boulder area. His compositions and arrangements are as vital a part of his reputation as his repertoire for the classical guitar, drawing on traditions worldside. His music has been licensed for film and television, but his passion is live performance. He tours nationally, so no gig is too far off the beaten path. Michael also works with a number of other musicians, guitarists and other instrumentalists/vocalists, if you prefer a duo or trio configuration. The FAZ below will answer most questions, but feel free to contact him if you have even more specialized music needs.

FAQ about Michael DeLalla
"I see you tour nationally—do you even consider small intimate affairs, like a backyard wedding?"
MD: I most certainly do—in fact, I bring the same warm, engaging performance to your event that I do to the concert stage. We just need to coordinate our calendars.

"We're a multi-national corporation that hosts an annual party for our international contingent. What could you do for our event?"
MD: I have spent a professional lifetime exploring musical traditions found all over the world. With my compositions and arrangements for solo guitar (and voice, if you like—I also sing, in a few languages) you could expect to hear evocations of Japanese Koto to Celtic fiddle tunes to a Shona song for mbira to American jazz standards to ancient Breton songs to a homage to the middle-Eastern o'ud.

"Could you bring a group?"
MD: Depending on availability I have a large number of musical colleagues from whom I could put together a duo, trio or more.

"Do you take requests?"
I pride myself on constantly expanding my repertoire--that's often accomplished by the client requesting their special music. I'm happy to accommodate those requests.

"Michael DeLalla's finger-style guitar genius is akin to that of Tony McManus … of a class of what I call the Unholy Triumvirate of the American Acoustic Guitar: David Bromberg, John Fahey, and Leo Kottke…a guitar guru…"
The Greenman Review
Additional Booking Notes
All of my instruments are wired for interfacing with sound systems. For most events I can provide all of the necessary sound; access to electricity within 150 ft is needed. If I need to interface with a sound system, the following information may be useful:
I usually travel with two guitars.
Typically, I need 2 Direct Inputs, 1 vocal mic (if singing).
1 armless chair--standard folding chair is fine.
Upcoming Booked Events
June 18, 2022

•

6:00pm - 8:00pm
Cocktail Party

August 12, 2022

•

4:30pm - 6:30pm
Wedding Ceremony
Past Booked Events
November 13, 2021

•

12:30pm - 2:30pm
Funeral/Memorial Service

September 13, 2021

•

12:00pm - 1:30pm
Nonprofit Event

August 13, 2021

•

7:00pm - 8:30pm
Rehearsal Dinner

August 08, 2021

•

11:30am - 1:30pm
Teen Birthday Party

July 31, 2021

•

5:00pm - 7:00pm
Dinner Party

April 30, 2021

•

6:00pm - 8:00pm
Corporate Event

March 07, 2021

•

6:00pm - 6:15pm
Virtual Event

September 26, 2020

•

1:30pm - 3:00pm
Wedding Ceremony

June 30, 2020

•

9:30am - 11:00am
Personal Occasion

May 29, 2020

•

6:00pm - 9:00pm
Dinner Party

December 06, 2019

•

6:00pm - 7:30pm
Corporate Event

October 29, 2019

•

12:00pm - 2:00pm
Wedding Reception

October 12, 2019

•

12:00pm - 3:30pm
Funeral/Memorial Service

September 07, 2019

•

2:00pm - 3:30pm
Wedding Ceremony

September 07, 2019

•

9:30am - 11:30am
Funeral/Memorial Service

August 23, 2019

•

6:00pm - 8:00pm
Cultural Event

August 20, 2019

•

7:00pm - 10:00pm
Corporate Event

March 23, 2019

•

7:30pm - 10:00pm
Cocktail Party

October 07, 2018

•

2:30pm - 4:00pm
Wedding Ceremony

August 24, 2018

•

3:30pm - 4:30pm
Wedding Ceremony

March 17, 2018

•

1:00pm - 4:00pm
Holiday Party

January 26, 2018

•

5:30pm - 9:00pm
Corporate Event

January 24, 2018

•

2:00pm - 3:30pm
Funeral/Memorial Service

May 27, 2017

•

9:30am - 11:00am
Wedding Ceremony

December 15, 2016

•

5:00pm - 8:00pm
Holiday Party (Christmas)

May 22, 2016

Funeral/Memorial Service

March 09, 2016

Nonprofit Event

February 19, 2016

Fundraiser

November 14, 2015

Wedding Ceremony

September 18, 2015

Wedding Reception

September 06, 2015

Wedding Ceremony

September 01, 2015

Cultural Event

June 05, 2015

Funeral/Memorial Service

May 31, 2015

House Party
Set List
Includes repertoire for solo classical guitar, steel-string guitar and vocals
Andante - Matteo Carcassi
Jesu Joy of Man's Desire - JS Bach
Prelude from Cello Suite 1 - JS Bach
Joropo - Luis Merlin
Fantasia - Alonso Mudarra
Guardame Las Vacas - Luis de Narvaez
Greensleeves - Traditional Renaissance
Canon in D - Pachalbel
Somewhere Over the Rainbow/Wonderful World - arr by Izzy
Le Marchais du Malaucene - Michael DeLalla
Infinite Loops: See Loops, Infinite - Michael DeLalla
Lauren Grace - Michael DeLalla
Arise - Michael DeLalla
At Water's Edge - Michael DeLalla
Black Orpheus - Luis Bonfa
Round Midnight - Thelonius Monk
Auld Lang Syne - Traditional
Ding!Dong!Merrily On High - Traditional
Christmas Day in the Morning - Traditional
Veni Emmanuel - Traditional
We 3 Kings - Traditional
O Come All Ye Faithful - Traditional
Winter Wonderland - Traditional
Merrily Kissed the Quaker - Traditional Celtic
Shebag and Shemore - Traditional Celtic
My Dearest Dear - Traditional Celtic
Danny Boy - Traditional Celtic
Wedding Song - Paul Stookey
Rocky Mountain High - John Denver
Annie's Song - John Denver
Rings - Leo Kottke
Fisherman's Blues - Waterboys
Because the Night - Patti Smith
Our Song - Joe Henry
You're not Alone - Mavis Staples
I'll Never Give It Up - Richard Thompson
Vincent Black Lightning - Richard Thompson
In My Life - Lennon & McCartney
When I'm 64 - Lennon & McCartney
Hallelujah - Leonard Cohen
Hero - Oliver Mtuzukundi
Linus & Lucy from a Charlie Brown Xmas - Vince Guaraldi
Summertime - George Gershwin
And countless more - by countless others
Influences & Inspiration
Guitarists: Pierre Bensusan, Sharon Isbin, Baden Powell, Andrew York, Ralph Towner, Roland Dyens
Jazz artists: Chick Corea, Keith Jarrett, Paul Winter
Composers: JS Bach, Benjamin Britten, Thelonius Monk, Hamza el Din,
Traditional music: music from Ireland, Scotland, British Isles; South American styles such as Bossa Nova, Tango, Choro; African traditions from Ghana, Zimbabwe, South Africa, Morocco; Koto music from Japan; Native American traditions.
Setup Requirements
1 armless chair (standard folding chair is fine)
If PA is needed, access to electricity (within 150 ft)
If outdoors, overhead shelter from sun/rain