Your list is empty.
Save musicians, entertainers, speakers, and services, and they'll appear here.
Free Quick Quote
This vendor provides virtual services
Back to Christian Speakers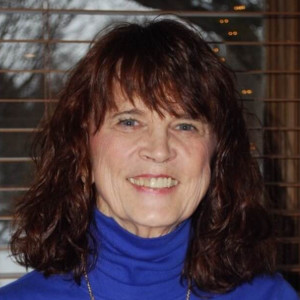 Delaine Shay
5.0
(2 reviews)
Sioux Falls, SD
Travels up to 120 miles
$750-$1,000
Get a Free Quick Quote
Overview
I tell my story with humor mixed in with telling some of life's toughest challenges: loss of loved ones; grief; illnesses and injuries; abandonment; alcoholism; mental illness-depression and anxiety.; faith tested.
I share how perseverance, courage, faith, compassion and humor were born and nourished in me as I sought help and worked through all the rough stuff.
When people have heard me speak, they believe that they too can go through their rough things.
People seem to identify well with me as I tell my story in a conversational manner. I make people feel at home. At every event. people have told me sacred parts of their stories. There is a memoir to go with my talk.
---
2 Reviews

Yvonne S.
•
October 2, 2020
Delaine Shay shared her story with our women's group with humor, heartfelt pain and ultimately a clear message of hope with purpose of our trials. When we go through something hard, that makes us uniquely qualified to help some else through it. Her story will encourage you to trust the one true God that is able to bring comfort and healing.
Hired as:
Author, Christian Speaker

Evelyn M. L.
•
September 26, 2020
Delaine's book And Then We Laughed is a page turner. She offers a mixture of pain and compassion, and shares how an early childhood tragedy was offset by a loving, if somewhat crazy, family and her own determination to survive. She has a story worth hearing and brings much to any group she addresses. Her talks and her book increase awareness of addiction and the depth of family dynamics when trauma is present.
Hired as:
Author, Christian Speaker
---
Booking Info
What to Expect
An audience would see a fairly attractive woman with a bright smile to greet them.
The client hiring me would get a well versed speaker talking in a conversational style about her life with honesty and humility with a large dash of humor. The audience will find me easy to relate to. There is a spirit of joy I have as a gift that is passed on.
The client would get an author of a memoir ready to share with the group. A memoir would be given to the client ahead of time.
Fun, seriousness, coping strategies and a huge dose of vulnerability, courage and humor will be the platform.
About
In 1953, when Delaine was not yet three, her dad accidentally backed over her four-year-old brother. Little did she realize that from that point on, she would try to live his life as well as her own. Survivor's guilt gnawed at her for decades; she didn't feel that she had worth just being herself.
Two weeks after the accident, her mother had emergency surgery for a tumor on her ovary—Delaine was scared she would never see her again. Many more loses happened. She was taught to believe in God, that Jesus died for her sins and believed that one day when she died, she'd be in heaven with her brother Billy. Meanwhile, life was a minefield of worries about what tragedy was going to happen next.
As a teen, she dabbled in drinking alcohol and at sixteen she was in trouble. The suicide of a close uncle triggered her need to drink even more to numb the pain the avalanche of adversities. But the alcohol quickly turned on her and she began hating who she was. Many times, she wished it had been her that died instead of her brother.
More traumas led to dangerous behaviors, to the point that her life was at risk, all the time trying to up her fears with smiles—all the while dying inside.
On October 3, 1986, after years of struggling, Delaine realized with the help of her husband and friend Judy, that she had an addiction to alcohol. Even though at the time she was carefully watching how much she drank. The next morning, she had a clear sensation of being cradled as a baby in the arms of her Heavenly Father. Meeting others with the same problem and same solution was a godsend that was a major turning point in her life.
A child like humor came back with a robustness that delighted her. A magnificent hope and healing came from her new personal relationship with God as well as telling her story to others through writing and sharing this compelling book. And as she pints out, her life and her story are accompanied by laughter.
An unexpected bonus came for Delaine when she began getting letters from readers telling how they'd been helped or touched; some people asked to meet so she could listen to how they were affected and after speaking engagements she was gifted with hearing sacred bits of listener's stories.
Delaine Shay is the author of And Then, We Laughed a Memoir of Hope & Healing. This is Delaine's first book. She grew up in Trent, SD with a population of 200 counting cats and dogs. She now lives in Sioux Falls, SD with her husband Owen. She is Grandma Dee to nineteen grandkids and four great-grandchildren. Her two remaining sisters live in Mesa, Arizona. Delaine is a graduate of Augustana College (now University) and has taken courses at the North American Baptist University (now Sioux Falls Seminary) and several courses in writing from international speaker and multiple book author, Mark Matousek; Midwifing Death from Michael Barbato, M.D. and numerous self-growth courses. She is a certified Spiritual Director and Volunteer Coordinator of Addiction Ministries at her home church.
Services Offered