Your list is empty.
Save musicians, entertainers, speakers, and services, and they'll appear here.
Free Quick Quote
This vendor provides virtual services
Back to Christian Speakers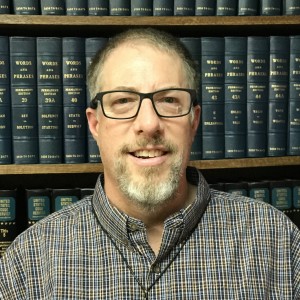 Inspire you to live for Christ always
5.0
(2 reviews)
Gettysburg, SD
Travels nationwide
$0 - $1500
Get a Free Quick Quote
Overview
Speaking at events, churches, Men's Retreats and Couples Nights is what I do best. My books Yes, God Does Speak, Yes, God Does Miracles and the latest Yes, God Does Teach are wonderfully brought into my speaking engagements. I have given all I had away once and was also on a plane once that had its engine blow. You will not be disappointed whatever the event you are hosting. As I travel the world doing missionary work and running a grocery store in a small town of 1200 people has given me many incredible and inspirational stories that will bring you at times to tears and others times to laugh, but all the while challenging you to live a better life for Christ. You will not be disappointed.
---
2 Reviews

Verified Review
Scott A. P.
•
June 21, 2021
Hired as:
Author, Leadership/Success Speaker, Motivational Speaker, Christian Speaker

Verified Review
Jay S.
•
August 20, 2018
Very anointed speaker. The men at our men's outing were very inspired and blessed, would bring back to speak.
Hired as:
Author, Motivational Speaker, Christian Speaker
---
Booking Info
Gig Length: 15 - 120 minutes
What to Expect
John will move you toward Our Creator with his many stories of how God can and does all things. You will laugh and cry and be greatly moved to want a better and stronger relationship with God.
John has spoken at hundreds of churches, and special events geared for outreach or toward a growth in relationship to God. John can share about cross cultural missions, oversea missions, at home missions and evangelical outreach. These are the many motivational topics often presented at the places John goes to.
John has seen tremendous miracles in his life, in America and around the world that he shares to motivate us to do what God is calling us all to do.
As a business owner for almost 30 years John brings a wealth of information with him. His store was South Dakota Retailer of the year and also Prime Beef Promoter also. John has been on over 30 boards and has led many of them.
Through the years John has counseled many whether it is in their business, church leadership, couples or individuals brings with him many ways to help you become successful in not only your walk with God but in your family life, business and the world you live in.
On coming back home from his recent trip to India John had only 3 places lined up to speak at and by the next month John had 29 places to speak at and it was all from word of mouth.
Motivational speaking is John's strongest suit. He will bring with him stories that will move you to want a better relationship with your creator and to do better in the things God has for you in this life.
Whether at your home, office or church you will be moved to run the race set before you better than ever before. You will be greatly encouraged in hearing what God is doing around the world and here in America.
Yes, God Does Speak is John's first book that came out December 25, 2016 with his second book came out in September 2017 called Yes, God Does Miracles. In 2018 Yes, God Does Teach has also arrived and with 3 books many of the stories in these three books will come out in John's talks.
He has been working with youth groups also for many years and has 4 children with his wife Jill. One of his passions is to teach and mentor young people and encourage them to strive to live a life that will have purpose and meaning.
In 2019 John started Go and Grow Ministries. A non profit that bring humanitarian aid and biblical teaching to places around the world. It's main emphasis is in Kenya and all through out Africa. Currently over 1000 pastors have participated in the teaching and an orphanage with over 140 girls who have come out of terrible circumstances like s.. trafficking, homelessness, prostitution or orphaned children all get a fresh start on the new training school built in 2020 by Go and Grow Ministries. John is President of this organization.
If you have any questions or wish to contact me please do. I will respond and look forward to visiting with you and coming along side you to help you with or encourage you in the things you are doing.
Thank you for considering him for you event or church. Blessings to you Always.
John Langer
About
John Langer is an instrument that God has clearly chosen to use in unusual ways. He has had about 20 people move in with his family and has mentored well over 100 men and women toward a new or deeper relationship with God.
God is at the center of John's life and it shows. Even though he has traveled the world and been to almost every state in the US, he never stops giving credit to the great I AM.
John's passion is sharing Jesus with others. He has spoken in front of thousands and also shared with just one. His desire for others to know God is infectious and has drawn those with whom he fellowships to want a deeper relationship with God.
If you spend time with John, you would find him often in his prayer room for hours and hours just to get closer to the One he loves.
For those of you considering John speaking for you. I will guarantee that those in attendance will not walk away without being touched by God. John will motivate those he speaks with to walk closer to The Lord and step out in faith to do His will.
With 3 books out that he has written you will also have opportunity to have a memento from the occasion you are hosting as He will have them also available to those in attendance.
If you are so inclined to do so you can ask John for free copies to look at ahead of time and he will gladly send them your way. You will not be disappointed in them.
blessing to you Always.
Additional Booking Notes
If you wish for pictures I have power point programs and if you chose the time I can adjust to your needs. I have spoken for 15 minutes and other times in a morning service 15 to 60 minutes and afternoons 1 to 2 hours.
It is up to the church or event coordinator to let me know what you expect of me and what type of theme you are having.
Recently I spoke at a men's conference and filled in the pulpit at the sponsoring Church that Sunday also. I am flexible and have done 2 men's retreats this year already along with 37 churches.
If you allow me to come I will seek God in prayer as I prepare for your invitations to come and share with you.
Services Offered
Past Booked Events
June 19, 2021

•

6:00pm - 7:30pm
Camp Event

September 15, 2018–September 16, 2018

•

7:00pm - 8:30pm
2 Omaha Churchs

September 02, 2018

•

10:00pm - 11:00pm
Salem Chruch

August 25, 2018–August 26, 2018

•

9:30am - 11:30am
2 Omaha NE Churches

August 19, 2018

•

10:00am - 12:00pm
Henderson NE Church

August 02, 2018–August 05, 2018

•

7:00pm - 8:00pm
Idaho Falls Men's Conference

August 02, 2018

•

7:00pm - 8:00pm
Religious Celebration

July 15, 2018

•

10:00am - 11:30am
Sioux Falls Church SD
Influences & Inspiration
My pastors growing up have help hone in and craft the ability to speak, as has God. I am comfortable in almost any venture great or small.
Being a businessman and serving in my church, community and national boards had given me great opportunities to grow and these experiences come through in my talks.
I am counselor and has a gift for helping others grow in their lives, gifts, and talents they have been blessed with. Whether you are a young person or in your 80's, John will leave you with a greater sense of worth and value and purpose.
Working with other counselors has helped mold and shape me and has become a valuable gift for me to share with others.
The many trip overseas has reshaped the way I think and has given me a better understanding of what God can do and still does. The invitations to go overseas has given me stories that will reshape how you think about God and draw you closer to Him.
Having written magazine articles and being on the radio has also helped me in training me for the event you are planning.
Thank you for considering me.
Setup Requirements
a speaker and mike