Your list is empty.
Save musicians, entertainers, speakers, and services, and they'll appear here.
Free Quick Quote
This vendor provides virtual services
Back to Leadership/Success Speakers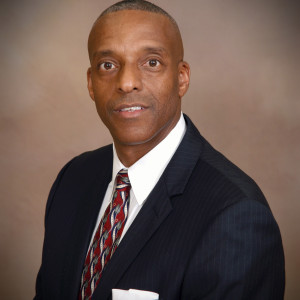 Patrick E Alcorn - America's eXtreme Motivator
5.0
(3 reviews)
Dallas, TX
Travels up to 200 miles
$1,750 - $8,500
Get a Free Quick Quote
Overview
There may be others who can light the fires of enthusiasm and kindle the flames of imagination that inspire greatness; however, if you are looking for dynamic motivational presentations that educate, train, and inspire immediate action in diverse audiences you're in the right place. As a Certified John Maxwell Team Coach, Trainer and Speaker I offer customized presentations to fit your individual or team's needs and budget. Where ever you stand, you can go to the next level and I can help with a "Lunch and Learn", Keynote Speech, Half-day or Full-day Workshop, Seminar or Executive Retreat.
---
3 Reviews

Sharon N.
•
April 3, 2015
Patrick was able to hold my attendtion during our leadership training seminar in a way others have not. He is able to meet all learners training styles. He is knowlegable about his subject his compassion to make the audience successful was amazing.
Hired as:
Leadership/Success Speaker

Verified Review
Lisa S.
•
March 31, 2015
Developing the Leaders Around You was a great workshop that had just the right combination of activities, video, and presentation. We are continually looking for ways to sustain and grow our membership, and just as importantly grow our leaders! This program provided up with strategies to do that! Thank you, Patrick!
Hired as:
Business Motivational Speaker

Mrunal P.
•
November 25, 2014
I heard Patrick's lecture at Yum! NSHMBA event. It was inspirational & really motivational. Thought provoking! It allowed me to really self reflect in a more channelized means. Thank you Patrick!
Hired as:
Business Motivational Speaker
---
Booking Info
Price Range: $1,750 - $8,500
Gig Length: 60 - 90 minutes
What to Expect
As America's eXtreme Motivator I deliver dynamic motivational presentations that educate, train, and inspire immediate action in diverse audiences: Peak performance, self-esteem, leadership, customer value delivery, and youth enrichment. For a Dynamic Experience, your character transformation begins here.
I provide effective team communication and structure that is important for forging relationships equipping your team with the proper attitudes to develop leaders within. We will work through goal setting and communication exercises that will bring cohesiveness to your group ultimately increasing productivity due to the positive influences each member will have on the group as a whole.
In addition, I will, at your request, incorporate your organization's meeting theme, mission/vision statement or build on your existing training schedule to best fit the needs of your group.
About
As a John Maxwell Certified Coach, Teacher and Speaker, Patrick offers workshops, seminars, keynote speaking, and coaching, aiding your personal and professional growth through study and practical application of John's proven leadership methods. Recognizing the power of influence, he applies his combination of the West Point experience, a Masters in Business Administrations, and relevant real-world knowledge of success principles to move you to discover the talents, skills and abilities you have within you, so that a picture of the limitless possibilities that await you become crystal clear. Working together with John, Patrick will move you and/or your team or organization in the desired direction to reach your goals.
Having served as an NCAA athlete, a US Army engineer, a deputy city councilman, and an award-winning sales professional for two Fortune 100 companies, Patrick knows how to empower you to get up, get out and keep moving– even under the most difficult circumstances. As a co-author, a coach, and a keynote speaker, he delivers power, passion and a dynamic experience to diverse audiences. His value-adding processes position you to better understand your purpose, recognize your opportunities, commit to your work, engage your enthusiasm and accept personal responsibility for becoming the winner you were born to be.
Patrick E. Alcorn was born in South-central Los Angeles. He is the third child of an unwed teenage mother of four children. Although hardship and dysfunction marked his beginnings, Patrick excelled in grade school. However, by the ninth grade, he "rebelled until he was expelled" and placed in juvenile detention. After his detainment, Patrick attended an alternative school to ponder his future.
Fully motivated and recharged for life, he entered high school and reclaimed his passion for music and athletics. He played trombone in the marching band, played football, and ran track. Competitive by nature, Patrick won all-district and lettered in all activities. With no ninth grade transcript, he challenged himself through an Advanced Placement (AP) curriculum to ensure his collegiate opportunities.
Patrick's high school schedule included more than academics and athletics. He served as a peer group counselor and was soon appointed by Mayor Tom Bradley as one of the first members of the Youth Advocacy Council created to deter other youths from making similar mistakes in judgment. As Patrick conducted presentations throughout the Los Angeles Unified School District, he discovered his passion as a public speaker.
Following high school, Patrick received an appointment to the United States Military Academy at West Point. He achieved remarkable results both on and off the field. As a US Army engineer, Patrick was awarded the National Defense Service Medal, the 3rd Infantry Division Distinguished Graduate Award, the Audey L. Murphy Award for Outstanding Leadership, two Army Commendation Medals and two Army Achievement Medals. His professional accomplishments include service as a deputy city councilman. And he was an award-winning sales professional for two Fortune 100 companies.
Today, Patrick is a successful entrepreneur who shares a message designed to unleash the winner within you. His presentations ignite a radical, mental, quantum leap in self-perception which results in a complete character transformation. To attain this Character Advantage, he shares personal anecdotes and uses high-energy, interactive techniques to educate, train and inspire diverse audiences. From inner-city youths, to academic and athletic champions, to corporate peak performers, Patrick knows how to get you from where you are to where you want to be – even under the most difficult circumstances.
As a speaker, Patrick delivers dynamic motivational presentations that educate, train, and inspire immediate action in diverse audiences: Peak performance, self-esteem, leadership, customer value delivery, and youth enrichment. For a Dynamic Experience, your character transformation begins here. Don't just survive. Get (link hidden)d step out of the darkness and into the light of your greatness.
As a coach, Patrick helps frustrated high achievers, downsized seasoned professionals, and restless entrepreneurs who want to change or improve their vocation. His clients feel a strong need to re-position themselves. They recognize that growing requires the humility to seek help. They have a lifelong hunger for learning and want to work with someone who lifts them up, encourages them, and shares their vision. They are 100% committed to investing in themselves and to realigning their priorities with their purpose and their passion.
As a teacher, Patrick recognizes that there is synergy of energy, commitment and excitement that participants bring to a mastermind group. Patrick's facilitated groups offer a combination of masterminding, peer brainstorming, education, accountability and support in a group setting to sharpen your business and personal skills. By bringing fresh ideas and a different perspective, masterminds can help you achieve success.
As an author, Patrick was selected from a nationwide search to be featured in Stepping Stones to Success; a highly successful book series from Tennessee based Insight Publishing. The book features best-selling authors Deepak Chopra (The Power of Purpose), Jack Canfield (Chicken Soup for the Soul), & Dr. Denis Waitley (featured in The Secret). Alcorn, Chopra, Canfield, and Waitley, are joined by other well known authors and speakers, each offering time-tested strategies for success in frank and intimate interviews.
This speaker, coach, teacher and author delivers power, passion and a dynamic experience to your audience. Its time to FLIP the Switch and...Unleash the Winner within You!
Additional Booking Notes
What to Expect: Presentation Planning Timeline
TODAY
- Request your FREE QUOTE.
- VIEW and APPROVE the quoted Booking Agreement.
3 WEEKS before the presentation
- Mail a letter to VIPs inviting them to attend the program.
- Finalize all publicity items, i.e., flyers, posters, etc.
- Send announcements to organizations, departments, and group leaders.
- Confirm facility and AV equipment.
2 WEEKS before the presentation
- Post flyers in ALL restrooms and on all bulletin boards. Yes people read flyers in restrooms:)
- Submit a press release and/or an article for publication to your media department or local newspaper.
- Request media coverage of the program.
1 WEEK before the presentation
- Send REMINDER notices via email and/or mailboxes.
- Schedule speaker telephone interview (if appropriate).
2-3 DAYS before the presentation
- Your speaker will call you to set up a time and place to meet on your presentation date.
- Confirm your facility and AV equipment.
- Review your program agenda for final details.
- Check registration count (if applicable).
- Host telephone interview with speaker. (Speaker will provide interview guide, if applicable)
1 DAY before the presentation
- Have a drink and a smile! You planned a DYNAMIC EVENT; it will go as you planned.
- Send out final reminders.
DAY OF the presentation.
- Make an announcement reminding attendees of the program (if appropriate).
- Be sure the facility is set up, at least, 1-hour prior (microphone video, and sound system are ready).
- Ensure that someone is prepared to introduce the speaker with the INTRODUCTION PROVIDED BY SPEAKER.
AT LEAST 30 MINUTES before the presentation
- Your speaker will arrive to meet you and become familiar with the room layout.
- Your speaker will provide the SPEAKER INTRODUCTION to the appropriate person. Any deviations will diminish the impact.
IMMEDIATELY before the presentation
- Provide the speaker with two (2) BOTTLED WATERS. Glasses are inconvenient.
PRESENTATION TIME
- Have a COOKIE and enjoy the journey!
- The presentation will go as planned because YOU MADE IT HAPPEN!
IMMEDIATELY following the presentation
- Issue final payment in full to speaker.
- Share your enthusiasm. Complete the Share Card and the Speaker Evaluation.
- Schedule your next DYNAMIC EXPERIENCE.
DAY AFTER the presentation (or sooner while the moment is fresh)
- Write a brief testimonial on organizational letterhead describing your Dynamic Experience.
- Ask for testimonials from senior leaders and primary audience members.
- Thank VIPs for attending.
Services Offered
Set List
VALUE-ADDED SERVICES:
• Mastermind Groups
• Lunch 'n Learns
• Coaching
• Keynote Speaker
• Half-day and Full-day Workshop/Seminar
• In-House Corporate Training
Most Requested Presentations/Topics:
15 Invaluable Laws of Growth
In order to reach your potential, you must be intentional about personal growth
This training curriculum will help you understand how personal growth really works, and how you can develop yourself to become a more effective and fulfilled individual. You will learn how to build up your sense of purpose and become more successful in every area of your life.
Everyone Communicates, Few Connect
Connecting Increases Your Influence in Every Situation
Learn how to identify with people and relate to others in a way that increases your influence with them. To be a successful leader, you need to learn to communicate in a way that connects with others. If you can connect with others—one-on-one, in groups, and with an audience—your sense of community improves, your ability to create teamwork increases, and your influence skyrockets. People who connect with others have better relationships, experience less conflict, and get more things done than those who cannot connect. Leaders who have learned the art of connection are able to communicate their ideas persuasively, establishing buy-in and attracting followers.
Leadership Gold
Few People Are Successful Unless a Lot of People Want Them To Be
We venerate great leaders, and we have the tendency to assume their accomplishments came about regardless of the assistance they received from others. The truth, however, is that no leader would be great without the support and help of teammates. As a leader, you will never get ahead until your people are behind you.
REAL Success
Success is knowing your purpose in life; growing to your maximum potential; sowing the seeds that benefit others. It is a rather simple recipe, yet requires awareness, study, practice and mentoring to achieve. To become a REAL Success—it is imperative to RELATE to others better as you understand relational rules. Adding value to people helps them to reach their full potential. Recognizing and building on the leadership potential in those around you and applying teamwork laws will help you take others to a higher level by EQUIPPING them with the proper skill sets. Improving your ATTITUDE through daily practices, understanding the affect your attitude has on you and those around you, and adopting an attitude that makes challenges easier to overcome is key to your success. Emulating what successful leaders do to remain at the top, LEADING others successfully to where you have gone and beyond, and influencing others from the heart—not just the head—is the remaining piece of the puzzle for REAL success.
Becoming a Person of Influence
Practical and easy principles to apply to everyday life
Becoming a Person of Influence recognizes that everyone influences others. You don't have to be in a high-profile occupation to be an influencer; whenever your life connects with another person, you exert influence. Everything you do– at home, at work, or at play—has an impact on the lives of those around you. No matter what your goals are in life, you can achieve them faster, you can be more effective and the contribution you make can be longer lasting if you learn to develop your influence. Managers will see their employees respond with new enthusiasm. Parents will connect with their children on a deeper level. Coaches will see players blossom. Pastors will reach more people. Salespeople will break records.
Developing the Leaders Around You
Supremely practical, this presentation is crammed with strategies that help you effectively transform your dreams into reality by building up your people. Emphasizing that your organization can't grow until its members grow, In this presentation, I encourage you to identify and train potential leaders. You'll learn how to foster productive team spirit, how to make difficult decisions, what to look for in promising leaders, and ways to nurture, encourage, and equip people.
F.L.I.P. the Switch
A perfect presentation for workforce orientations, kick-off meetings, career days, rallies, or other meetings where "Simple Strategies for Achieving eXtreme Results" are desired. Learn how anyone can reach his or her potential by simply doing the ordinary, consistently well. In this idea packed presentation, your will learn specific strategies that will empower you to Get Organized, Get Involved and Get R.E.A.L.™ so they can flip the switch and... Get eXtreme Results!
Unleash the Winner Within You
Regardless of your current level of success there is another level, and YOU can get there. This high energy presentation takes you from where you are to where you could be. The journey begins in your mind. The key concepts of this presentation are designed to get you up, get you started, and get you moving. Through intentionally extreme audience interaction, participants will visualize a future of greatness, decide how to get there, and take immediate first steps.
You're Better Than That
You're better than all the things that others said you would be. You're better than your circumstances and all the obstacles that surround you. You have resources and information that will enable you to make an incredible transformation. All you have to do is acknowledge your achievements, communicate your passions, and run your race.
P.O.W.E.R. to Choose
P.O.W.E.R. to Choose is more than just a dynamic presentation. Whether you're making a small choice or a major decision, "understanding your purpose, recognizing the opportunities, committing to work, engaging your enthusiasm, and accepting responsibility are the keys to making effective choices." This motivational, entertaining and high-energy message is ideal for any audience; it is sure to Entertain, Excite and Engage your audience!
Influences & Inspiration
As a US Army engineer, I was awarded the National Defense Service Medal, the 3rd Infantry Division Distinguished Graduate Award, the Audey L. Murphy Award for Outstanding Leadership, two Army Commendation Medals and two Army Achievement Medals. My professional accomplishments include service as a deputy city councilman. And I was an award-winning sales professional for two Fortune 100 companies
My influencers include Zig Ziglar, Les Brown, and John C Maxwell. I am a Certified Ziglar Performance Systems Facilitator and Achieve Global Facilitator. I was mentored by the world renown motivational speaker, Les Brown. And, I am a Certified John Maxwell Team Coach, Teacher, and Speaker.
Setup Requirements
Hand held microphone is preferred
2 bottles of water (glasses are inconvenient)
Video projector and screen (if, applicable)
Internet access (if, applicable)