Your list is empty.
Save musicians, entertainers, speakers, and services, and they'll appear here.
Free Quick Quote
This vendor provides virtual services
Back to Singing Guitarists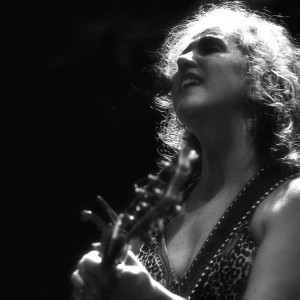 Amelia Blake
0
(0 reviews)
Shreveport, LA
Travels up to 120 miles
$150 and up
Get a Free Quick Quote
Overview
I am a singer/songwriter with twenty years professional performing experience. I specialize in songs from the 60s and 70s, particularly songs from artists such as Jim Croce, Cat Stevens, the Beatles, Bread, John Denver, etc. My original music is a mix of folk, americana, rock and country, with bluesy undertones. My music has been featured on Laney Goodman's "Women In Music" on NPR, and my music can also be found on Pandora, Spotify, and more, and can be purchased from itunes or your favorite digital music service. I am part of an acoustic duo (with my husband, Dan Garner), called the Flying Teacups.
---
Reviews
Be the first to review Amelia Blake
---
Booking Info
Gig Length: 20 - 240 minutes
What to Expect
I like people. I can be as unobtrusive as quiet music in the background while I play from some out of the way corner, or I can take the stage and interact with the audience as I play a mix of 60s and 70s acoustic music, or introduce my original songs. I encourage folks to sing along.
About
 Amelia Blake
California native Amelia Blake combines folk/rock, singer/songwriter introspection and alternative country to form a sound that is all her own. The ninth of ten daughters, she's been playing guitar and writing songs since childhood, heavily influenced by the standards of both her parents' and grandparents' musical eras, as well as the sixties' folk sounds she learned at her older sisters' feet. The granddaughter of a vaudeville musician and the daughter of a musician father and operatically trained mother, she absorbed the musical surroundings of her upbringing and it shows in her music.
Relocation to Louisiana in 1996 may have helped a bit of the blues seep into the mix, but the core of the music is still its emotion. Whether it's a finger-plucked, quiet melody or a jazzy romp, the song is the focus.
Amelia's voice has been described as reminiscent of Eva Cassidy, Emmylou Harris and Nanci Griffith, but her singing style harkens back to the golden age of movie musicals.
She has opened for some of Americana music's finest performing songwriters, including Slaid Cleaves, Mike Graham and Chuck Pyle. The release of her first studio album, Old Horses, in 2003 opened new doors, one of which was the inclusion of her music on the nationally syndicated radio show, Laney Goodman's Women In Music. Her songs have been cut by Shanna Crooks, Klancy Johnson, Shelby Downing and Stacy James.
In 2008, Amelia was one of only 19 songwriters chosen by Nashville writer Skip Ewing for a scholarship to attend his brainchild: songwriting retreat/workshop, "Horse & Writer". (see (link hidden)) 2008 was the first year that songwriters were chosen to attend based on their writing abilities, and Amelia was thrilled and honored to be included in the lineup.
For three years, Amelia performed in the virtual world Second Life as Carmel Daines, allowing her to win over fans throughout the world via live internet streaming shows.
Amelia occasionally collaborates with husband/singer/songwriter Dan Garner as the acoustic duo, the Flying Teacups. When not touring regionally, Amelia and Dan make their home in Northwest Louisiana with a host of family pets.
Additional Booking Notes
I have a small PA, but if I use the house PA, I require a DI for my acoustic guitar, a microphone with a boom or gooseneck, and a monitor if available.
Services Offered
Past Booked Events
May 23, 2020

•

6:00pm - 9:00pm
House Party

July 17, 2017

•

7:00pm - 7:15pm
Surprise

January 08, 2016

•

7:00pm - 8:00pm
Sundown Tavern
Set List
COVER SONGS
A BETTER MAN – Clint Black
A SOFT PLACE TO FALL – Allison Moorer
A THOUSAND TIMES A DAY – Patti Loveless
ACT NATURALLY – Buck Owens/the Beatles
AIN'T MISBEHAVIN' – 40's standard
AIR THAT I BREATHE – the Hollies
ALL OF ME – standard
ALWAYS ON MY MIND – Willie Nelson
AMIE – Pure Prairie League
AN AMERICAN TRILOGY – Mickey Newbury
ANGEL FROM MONTGOMERY - John Prine
ANGEL OF THE MORNING – Merrilee Rush, Dusty Springfield
ANNIE'S SONG – John Denver
ANOTHER YOU – the Seekers
ARE YOU LONESOME TONIGHT – Elvis Presley
AS TEARS GO BY – the Rolling Stones
AS TIME GOES BY – from Casablanca
AT SEVENTEEN – Janis Ian
AUTUMN LEAVES - standard
BABY MINE – from Disney's Dumbo/Alison Krauss
BACK HOME AGAIN – John Denver
BAD COMPANY – Bad Company
BANANA REPUBLIC – Steve Goodman/Jimmy Buffett
BAND ON THE RUN – Paul Mc Cartney & Wings
BASIN STREET BLUES – the Mills Brothers
BENNIE & THE JETS – Elton John
BEST OF MY LOVE – the Eagles
BETTER BE HOME SOON – Crowded House
BIG YELLOW TAXI – Joni Mitchell
BLACKBIRD – the Beatles
BLUE BAYOU – Roy Orbison/Linda Ronstadt
BLUE MOON - standard
BLUE UMBRELLA – John Prine
BOTH SIDES NOW – Joni Mitchell/Judy Collins
BRAND NEW KEY – Melanie
BROKE DOWN – Slaid Cleaves
BURY ME BENEATH THE WILLOW – the Carter Family
BUS STOP – the Hollies
BUT YOU KNOW I LOVE YOU – Kenny Rogers & the First Edition
BYE BYE LOVE – Everly Brothers
CALIFORNIA DREAMIN' – Mamas & the Papas
CALIFORNIA PROMISES – Steve Goodman/Jimmy Buffett
CAN'T BUY ME LOVE – the Beatles
CAN'T HELP FALLING IN LOVE WITH YOU – Elvis Presley
CAN'T HELP LOVIN' THAT MAN – from Showboat
CANDLE IN THE WIND – Elton John
CATHY'S CLOWN – Everly Brothers
CHAIN GANG – the Pretenders
CITY OF NEW ORLEANS – Steve Goodman/Arlo Guthrie
COLD, COLD HEART – Hank Williams/Nora Jones
COME MONDAY – Jimmy Buffett
COME NEXT MONDAY – KT Oslin
COWGIRL IN THE SAND – Neil Young
CRAZY – Patsy Cline
CRAZY LOVE – Poco
CREEP - Radiohead
CRYBABY – Nat King Cole
CUTS LIKE A KNIFE – Bryan Adams
D'YER MAK'ER – Led Zeppelin
DANIEL – Elton John
DANNY'S SONG – Kenny Loggins
DARKNESS ON THE DELTA - standard
DAY AFTER DAY – Badfinger
DAYDREAM BELIEVER – the Monkees
DELTA DAWN – Tanya Tucker/Helen Reddy
DESPERADO – the Eagles
DIARY - Bread
DIFFERENT DRUM – Linda Ronstadt
DO YOU WANT TO KNOW A SECRET – the Beatles
DOCK OF THE BAY – Otis Redding
DON'T GET AROUND MUCH ANYMORE - standard
DON'T IT MAKE MY BROWN EYES BLUE – Crystal Gayle
DON'T KNOW WHY – Nora Jones
DON'T LET THE SUN GO DOWN ON ME – Elton John
DON'T THINK TWICE, IT'S ALRIGHT – Bob Dylan
DREAM A LITTLE DREAM – standard/Mama Cass
DREAM, DREAM, DREAM – Everly Brothers
DREAMING MY DREAMS – Waylon Jennings
DRIFT AWAY – Dobie Gray
EASY – the Commodores
EASY TO BE HARD – Three Dog Night/the movie Hair
EIDELWEISS – from the Sound of Music
ELEANOR RIGBY – the Beatles
EVERY DAY IS A WINDING ROAD – Sheryl Crowe
EVERYBODY LOVES A LOVER – Doris Day
EVERYBODY'S TALKING – Harry Nielsen
EVERYTHING I OWN - Bread
FIELDS OF GOLD – Sting/Eva Cassidy
FIRE & RAIN – James Taylor
FIRST OF MAY – the Bee Gees
FISH & WHISTLE – John Prine
FOR NO ONE – the Beatles
FOUR STRONG WINDS – Ian & Sylvia Tyson
FOURTH OF JULY – X
GARDEN PARTY – Ricky Nelson
GET TOGETHER – the Youngbloods
GOLDEN SLUMBERS – the Beatles
GOODNIGHT MOON – Will Kimbrough/Jack Ingram
GRANDPA - the Judds
GYPSIES, TRAMPS AND THIEVES - Cher
HAVE YOU EVER SEEN THE RAIN – CCR
HEADS CAROLINA, TAILS CALIFORNIA – Jo Dee Messina
HEARD IT THROUGH THE GRAPEVINE – Gaye/Knight/CCR
HEART OF GOLD – Neil Young
HELLO IN THERE – John Prine
HELP! – the Beatles
HELP ME MAKE IT THRU THE NIGHT – Kris Kristofferson
HERE, THERE & EVERYWHERE – the Beatles
HOLIDAY – the Bee Gees
HOME - Karla Bonoff/Bonnie Raitt
HOMEWARD BOUND – Simon & Garfunkel
HOUSE AT POOH CORNER – Loggins & Messina
HOUSE OF THE RISING SUN – the Animals
HOW CAN YOU MEND A BROKEN HEART – the Bee Gees
HOW DEEP IS YOUR LOVE – the Bee Gees
I AM, I SAID – Neil Diamond
I CAN'T GIVE YOU ANYTHING BUT LOVE – standard
I CAN'T SEE NOBODY – the Bee Gees
I DON'T KNOW HOW TO LOVE HIM – Yvonne Elliman/Helen Reddy
I DON'T WANT TO SPOIL THE PARTY – the Beatles
I FALL TO PIECES – Patsy Cline
I HAVE TO SAY I LOVE YOU IN A SONG – Jim Croce
I HOPE YOU DANCE – Leann Womack
I KNOW A HEARTACHE WHEN I SEE ONE – Jennifer Warnes
I SHOULD HAVE KNOWN BETTER - the Beatles
I STARTED A JOKE – the Bee Gees/the Wallflowers
I WALK THE LINE – Johnny Cash
I WANT YOU TO WANT ME – Cheap Trick
I WILL – the Beatles
I WISH IT WOULD RAIN – Nanci Griffith
I'LL BE AROUND – the Mills Brothers
I'LL BE THERE – Jackson 5
I'LL FOLLOW THE SUN – the Beatles
I'M A BELIEVER – the Monkees
I'M LOOKING THROUGH YOU – the Beatles
I'M OVER YOU – Keith Whitley
I'M SO LONESOME I COULD CRY – Hank Williams
I'VE JUST SEEN A FACE – the Beatles
I'VE SEEN THAT MOVIE TOO – Elton John
IF I FELL – the Beatles
IF WE MAKE IT THROUGH DECEMBER – Merle Haggard
IF YOU COULD READ MY MIND – Gordon Lightfoot
IF YOU LEAVE ME NOW - Chicago
IMAGINE – John Lennon
IN MY LIFE – the Beatles
IT AIN'T COOL – George Strait
IT DOESN'T MATTER ANYMORE – Buddy Holly/Linda Ronstadt
IT DON'T MATTER TO ME - Bread
IT HAD TO BE YOU - standard
IT'S A SIN TO TELL A LIE/WHO'S SORRY NOW – standards
IT'S ONLY A PAPER MOON – Nat King Cole
IT'S ONLY A SHANTY IN OLD SHANTY TOWN – standard
IT'S ONLY LOVE – the Beatles
IT'S TOO LATE – Carole King
JAMAICA FAREWELL – Harry Belafonte
JOSEPH, JOSEPH – 40's
JUNK - Paul McCartney
JUST DON'T WANT TO BE LONELY – the Main Ingredient
JUST SAY "YES" – Highway 101
KILLIN' TIME – Clint Black
KILLING ME SOFTLY – Roberta Flack
LANDSLIDE - Fleetwood Mac
LAST TRAIN TO CLARKSVILLE – the Monkees
LEADER OF THE BAND – Dan Fogelberg
LEANIN' ON THE OLE TOP RAIL - western
LEAVING ON A JET PLANE – John Denver
LET IT BE - the Beatles
LET IT BE ME – the Everly Brothers
LET ME BE THERE – Olivia Newton John
LETTING YOU GO – Tom Petty & the Heartbreakers
LIGHTS - Journey
LODI – CCR
LONELY PEOPLE – America
LONG, LONG TIME – Linda Ronstadt
LOOKING FOR TROUBLE – Steve Goodman
LOUISIANA 1927 – Randy Newman/various
LOVE HURTS – the Everly Brothers/various
LOVE LIES BLEEDING – Elton John
LOVE ME - Elvis Presley
LOVE SONG – Elton John
LOVE SONG – Loggins & Messina
LOVER'S CROSS – Jim Croce
LOVES ME LIKE A ROCK – Paul Simon
LOVING ARMS – Dobie Gray
LOVING YOU – Elvis Presley
LYDIA – Slaid Cleaves
MAD WORLD – Tears For Fears
MASSACHUSETTS – the Bee Gees
MRS. BROWN (YOU'VE GOT A LOVELY DAUGHTER) Herman's Hermits
MRS. ROBINSON – Simon & Garfunkel
NEVER ENDING SONG OF LOVE – Delany & Bonnie & Friends
NEW KID IN TOWN – the Eagles
NEW YORK MINING DISASTER 1941 – the Bee Gees
NEW YORK'S NOT MY HOME – Jim Croce
NO ONE IS TO BLAME – Howard Jones
NO REPLY – the Beatles
NOBODY'S HOME – Clint Black
NOWHERE MAN – the Beatles
OLD SHEP – standard/Elvis
ON AND ON – Stephen Bishop
ONCE IN A VERY BLUE MOON – Nanci Griffith
ONCE IN A WHILE - standard
ONE - U2
ONE GOOD YEAR – Slaid Cleaves
OPERATOR – Jim Croce
OVER THE RAINBOW – from Wizard of Oz
P.S. I LOVE YOU - standard
PANCHO & LEFTY – Townes Van Zandt
PAPER DOLL – the Mills Brothers
PASSIONATE KISSES – Lucinda Williams/Mary Chapin Carpenter
PLEASE COME TO BOSTON – Dave Loggins
POOR POOR PITIFUL ME – Warren Zevon/Linda Ronstadt
PROUD MARY – CCR
QUE SERA SERA – Doris Day
RED, RED WINE – Neil Diamond
REFUGEE – Tom Petty & the Heartbreakers
ROY ROGERS – Elton John
RUBY DON'T TAKE YOUR LOVE TO TOWN – Kenny Rogers/1st Edition
RUN TO ME – the Bee Gees
SEND DOWN AN ANGEL – Allison Moorer
SETTIN' THE WOODS ON FIRE – Hank Williams
SHE AIN'T GOIN' NOWHERE - Guy Clark
SHE'S NOT THERE – the Zombies
SHOOTING STAR – Bad Company
SHOWER THE PEOPLE – James Taylor
SHUT UP & DRIVE – Chely Wright
SILVER WINGS – Merle Haggard
SINCE I FELL - standard
SISTER GOLDEN HAIR – America
SLEEPY TIME GAL – standard
SLIP SLIDING AWAY – Paul Simon
SMOOTH OPERATOR - Sade
SOLITARY MAN – Neil Diamond
SOMEDAY SOON – Ian and Sylvia/Judy Collins/Suzy Bogguss
SOMEONE ELSE'S STAR – Bryan White/Skip Ewing
SOMEONE TO WATCH OVER ME - standard
SORRY SEEMS TO BE THE HARDEST WORD – Elton John
SOUVENIRS – John Prine
SPOON RIVER – Steve Goodman
STRAWBERRY WINE – Deanna Carter
STUCK IN THE MIDDLE – Steeler's Wheel
SUMMERTIME - standard
SUNSHINE (GO AWAY TODAY) – Jonathan Edwards
SUPERSTAR – the Carpenters
SWEET BABY JAMES – James Taylor
TAKE IT EASY – the Eagles
TAKE ME HOME COUNTRY ROADS – John Denver
TAKE THE LONG WAY HOME – Supertramp
TEACH YOUR CHILDREN – Crosby, Stills & Nash
TENNESSEE WALTZ – Patti Page/Patsy Cline
TEQUILA SUNRISE – the Eagles
THAT'S THE WAY LOVE GOES – Merle Haggard
THAT'S THE WAY THAT THE WORLD GOES ROUND – John Prine
THE DANCE – Garth Brooks
THE FIRST CUT IS THE DEEPEST – Cat Stevens/various
THE GLORY OF LOVE - standard
THE LAST SONG – Edward Bear
THE LETTER – the Boxtops
THE LUCKY ONE – Alison Krauss
THE NIGHT BEFORE – the Beatles
THE NIGHT THEY DROVE OL' DIXIE DOWN – the Band/Joan Baez
THE PRETENDER – Jackson Browne
THE WAITING – Tom Petty & the Heartbreakers
THE WATER IS WIDE - traditional
THE WAYWARD WIND – Patsy Cline/various
THERE'S A KIND OF HUSH – Herman's Hermits
THESE DAYS – Jackson Browne
THEY CALL THE WIND MARIAH – Paint Your Wagon/Kingston Trio
THINGS WE SAID TODAY – the Beatles
THIS SMALL DIVIDE – Jason Sellers
TIME IN A BOTTLE – Jim Croce
TO LOVE SOMEBODY – the Bee Gees
TONIGHT I'M STAYING HERE WITH YOU - BobDylan
TRACKS OF MY TEARS – Smokey Robinson/Linda Ronstadt
TUMBLING TUMBLEWEEDS – western/Eddy Arnold
UNDER THE BOARDWALK – the Drifters
VIDEOTAPE – Steve Goodman
WATCHING THE RIVER RUN – Loggins & Messina
WE BOTH WALK – Lori Morgan
WE CAN WORK IT OUT – the Beatles
WEDDING SONG (THERE IS LOVE) – Paul Stookey
WEEKEND IN NEW ENGLAND – Barry Manilow
WELL, ALRIGHT – Buddy Holly
WHEN I'M SIXTY FOUR - the Beatles
WHEN YOU SAY NOTHING AT ALL – Alison Krauss
WHEN YOU WISH UPON A STAR/OVER THE RAINBOW - standards
WHEN YOUR HEART IS WEAK – Cock Robin
WHERE DO THE CHILDREN PLAY – Cat Stevens
WHERE HAVE ALL THE FLOWERS GONE – Pete Seeger/PP&M
WICKED GAME – Chris Isaak
WILD WORLD – Cat Stevens
WILDFIRE – Michael Martin Murphy
WILL YOU STILL LOVE ME TOMORROW – Carole King
WORLD WITHOUT LOVE – Peter and Gordon
WORDS – the Bee Gees
YESTERDAY – the Beatles
YESTERDAY'S GONE – Chad & Jeremy
YOU ARE MY SUNSHINE – Jimmy Davis
YOU DON'T KNOW ME – Eddy Arnold/Ray Charles
YOU DON'T MESS AROUND WITH JIM – Jim Croce
YOU HAD TO BE THERE – Lori Morgan
YOU TAKE ME FOR GRANTED – Merle Haggard
YOU REALLY GOT A HOLD ON ME – Smokey Robinson
YOU WON'T SEE ME – the Beatles
YOU'LL NEVER LEAVE HARLAN ALIVE – Patti Loveless/various
YOU'RE NO GOOD – Linda Ronstadt
YOU'RE SO VAIN - Carly Simon
YOU'VE GOT A FRIEND – Carole King/James Taylor
YOU'VE GOT TO HIDE YOUR LOVE AWAY – the Beatles
YOU'VE REALLY GOT A HOLD ON ME – Smokey Robinson/Beatles
YOUR CHEATIN' HEART – Hank Williams
YOUR SONG – Elton John
Influences & Inspiration
The Beatles, the Bee Gees (pre-disco), Bread/David Gates, John Denver, James Taylor, Cat Stevens, Jim Croce, Carole King, Doris Day, Rosemary Clooney, Bing Crosby, movie musicals
Setup Requirements
My solo performance requires only a small (4x4) stage area, a corner, or anywhere I can avoid being bumped into. Preferably covered, if outdoors. (remove) Need an electrical outlet if I am providing a PA.