Queen Tribute Bands serving Seattle, WA
Book Queen Tribute Bands by selecting your favorites and submitting a free quote request.
6 Queen Tribute Bands
Nationwide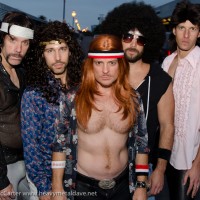 Featured
Wayward Sons
Wayward Sons is a nostalgia-fueled, power chord-packed rock show featuring the greatest…
Journey Tribute Band / Queen Tribute Band
Los Angeles, CA
Serves Seattle
Tribute Band / Queen Tribute Band
Fort Lauderdale, FL
Serves Seattle
We didn't find many Queen Tribute Bands. Here are some additional ideas…
Let us do the shopping for you.
Complete the form below to receive FREE no-obligation quotes from performers/vendors in your area.