Your list is empty.
Save musicians, entertainers, speakers, and services, and they'll appear here.
Free Quick Quote
This vendor provides virtual services
Back to Industry Experts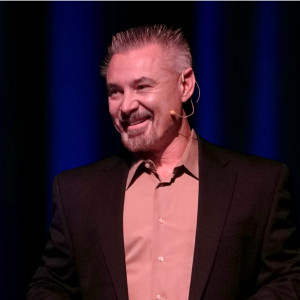 The Warrior Mindset
5.0
(1 review)
Kingston, PA
Travels up to 120 miles
$4500-$7500
Get a Free Quick Quote
Overview
I make people safer in minutes, not months through my unique combination of skills & experiences both in-person and via virtual training events. An IT consultant since 1995, I impart valuable information to attendees that increases their online safety & cybersecurity as well as that of their company, school or organization. As a martial arts & self-defense instructor for over 20 years, I educate & train others on how to effectively protect themselves from physical threats using simple concepts & proper Warrior Mindset! My keynotes, workshops, courses & retreats are all focused on providing others with the essential skills & knowledge to stay safe in the online world & the offline world.
---
1 Review

Tom H.
•
October 16, 2019
As a former university police chief, I am well aware of the dangers facing students as they venture away from home. "Staying Safe presents sound advice for their transition, to include:Personal Safety, Travel Safety, Cyber Safety, Social Media and Mobile Phone Do's and Don'ts, Alcohol/Party Drugs, Prescription Meds, and many others.
No fighter develops the fight plan while in the ring, we prepare for the next challenge in advance. I purchased a couple, sending one to my grand-daughter. Master Pete, continued success in your endeavors to keep our communities safe.
Hired as:
Industry Expert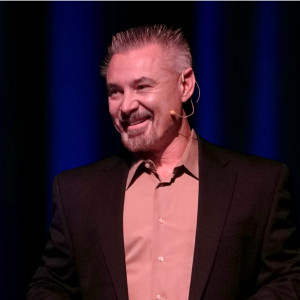 Response from The Warrior Mindset:
Thanks, Tom - I appreciate it!
---
Booking Info
Gig Length: 30 - 90 minutes
Insurance: $2,000,000 - Commercial General Liability Coverage
What to Expect
Everyone wants and deserves to be safe and secure as they go about their day, not worried, fearful and helpless. These are problems we need to solve now, and when personal safety is involved, there can be no mistakes, especially when seconds count. There are 86,400 seconds in each day, but it only takes one second to change your life. What I am able to do is make people safer in minutes, not months.
Presentations are meaningful, educational and entertaining and provide real value and takeaways that can be put to immediate use. Being able to take the sensitive topics of online security and offline personal safety and relate to the audience is what I am able to do effectively and rapidly. My presentations, workshops and keynotes are empowering and provide information, strategies and specific techniques that will make attendees safer.
The following are a summary of wants, needs, results and outcomes from my various keynotes, presentations and workshops.
- Attendees will get laser-focused on where they are most vulnerable - both online and offline.
- Attendees will be able to understand and identify various online risks to personal safety.
- Attendees will experience improved safety awareness, or "Safety IQ" immediately.
- Attendees will learn why established routines and comfort zones are dangerous for their personal safety
- Attendees will be able to recognize and ultimately begin to vary their routines to prevent complacency and a false sense of security.
- Attendees will learn how to define their personal boundaries.
- Attendees will learn how to identify suspect communications.
- Attendees will enjoy their jobs more knowing that they work in a safe workplace environment.
- Attendees will develop the proper mindset to survive threats to their personal safety.
- Attendees will have reduced stress through education and skills learned during the event.
If you need a speaker that will resonate and relate to your audience with a topic on everyone's minds, you need me at your next event. Don't get stuck trying to figure out what should be presented or feel overwhelmed by the sheer volume of speaking topics. Who needs another motivational speech, sales or leadership presentation or story of how the speaker overcame great odds and personal tragedy? Not to take anything away from those types of speeches/presentations, but what really matters is imparting real skills onto your people that have a direct and immediate impact on both the individual as well as the organization as a whole. Don't regret not selecting something of real value that can help improve the safety and security of your company, school or organization.
Some of the skills and abilities that will improve as the result of our program include:
- Gain a clear understanding of common online threats and how to avoid them
- Experience less stress once you have a plan for identifying and dealing with these threats
- Attendees will stop ignoring threats to their personal safety and begin to identify potential threats that exist during their daily lives.
- Discover offline threats that exist that can cause major problems
- Attendees will discover what the "Warrior Mindset" is and how to develop this "never quit" perspective to challenges
- Attendees will learn to recognize when personal boundaries are being threatened or crossed.
- Stop losing sleep by no longer worrying that you do not know how to act when faced with a threat to personal safety or the security of the company/organization/school
- Obtain powerful insights into what areas of your company/organization/school need to be better secured
- Implement a safety and security plan that helps you stay protected day after day
In terms of outcomes, there are many including:
- Be able to consistently and clearly identify and avoid various online threats from malware, phishing, ransomware and social engineering attacks
- Be able to implement powerful, effective solutions that improve safety and security
- Boost confidence and empower staff with the skills and knowledge they need to stay safe
- Increased trust in your people and their ability to perform their jobs with greatly reduced risk
- Attendees will discover how to apply the traits of the "Warrior Mindset" to the challenges they face every day at work, and every day at home.
- Attendees will discover how to react and what to do when their personal boundaries are threatened or crossed.
- Attendees will learn how to protect their systems and data.
- Attendees will learn how to reduce online security breaches and improve their offline physical safety.
- Attendees will understand the ramifications of stolen and encrypted data.
Attendees will leave any one of our presentations with a renewed sense of being able to achieve anything they set out to accomplish in all aspects of their lives safer and more securely.
About
Author, host of the Safety Talk radio show and personal safety expert Pete Canavan has made it his mission to improve personal safety. His extensive experience as an IT security consultant, martial arts & self-defense instructor, and public safety professional allow him to provide practical, actionable solutions to today's threats.
He has been helping clients and students learn how to protect themselves for over 20 years from all types of online and offline threats to their personal safety and security.
Pete has spoken on stage before large audiences, and has been on national media programs regarding his expertise on personal safety. He has been quoted and written about in major publications including the NY Post, Washington Post, USA Today and others.
Pete has been studying the martial arts for over 20 years and has trained thousands of men, women and children of all ages in physical and mental self-defense techniques. Pete's IT consulting company, PJC Services, has been keeping his clients' systems, networks and accounts safe since 1995. He has worked as a university public safety professional keeping students safe from harm. Pete is an Act 235 Lethal Weapons Certified Agent in Pennsylvania, and is also certified in First Aid, CPR, AED and naloxone administration.
Pete Canavan can educate your school, business or organization on a wide variety of topics that will immediately enhance the safety and security of employees, staff, students, teachers, parents, visitors, administrators and executives.
You can learn more and request a media interview, speaking engagement, workshop or consulting/training session at (link hidden).
Visit his campus safety site at (link hidden) for free student safety information and check out (link hidden) for free online self-defense techniques.
Pete has written five books on self-defense and college campus safety. Pete's latest and fifth book, "The Ultimate Guide to College Safety" topped the Amazon Bestseller List at #2 on its first-day debut. His books are available at Amazon, Barnes & Noble, Baker & Taylor, and other bookstores and libraries.
Pete lives in Pennsylvania with his wife and their three teenage sons.
SEO: personal safety expert, personal safety, physical safety, self-defense, cyberbullying, cybersecurity, online safety, bullying, computer security, network security, Internet security, Internet safety, teaching, keynote speaker, published author, security consultant, self-defense instructor
Additional Booking Notes
For most presentations & workshops, a projector and screen are needed. Audio should be supplied via a wireless microphone. Lighting should be on me and positioned in such a way that the screen is not "washed out" due to excessive lighting.
If I am performing any physical demonstrations, sufficient spacing of approximately 10'x10' with a padded surface such as a wrestling mat is preferred. For larger workshops, figure on 5'x5' of space for every 2 people. For example, if I am doing a self-defense workshop with 30 people, that would require approximately 375 square feet of space. (30 people / 2) x 25' sq.
Detailed information will be provided for each event on an individual basis.
Services Offered
Setup Requirements
projector
screen
wireless microphone