Your list is empty.
Save musicians, entertainers, speakers, and services, and they'll appear here.
Free Quick Quote
This vendor provides virtual services
Back to Motivational Speakers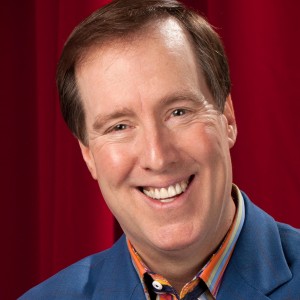 Steve Diggs: High Content! High Fun!
4.96
(46 reviews)
Nashville, TN
Travels nationwide
$1,800 - $9,500 (Based on Location & Your Needs)
Get a Free Quick Quote
Overview
Founder of 6 successful businesses...STEVE DIGGS holds GigSalad's highest rating, 5 STARS, based on feedback from clients like you! ★★★★★
EXPERTISE: Wildly Motivational (and, Funny) presentations on Leadership, Team Building, Professional Development, Sales, Customer Service, Branding, Marketing, and Goal Setting.
STEVE'S GOAL: "To make your next event a HIT...and make you the STAR!"
HIRE STEVE with CERTAINTY...YOU MAY BE INTERESTED TO KNOW ABOUT STEVE:
★ Certified Speaking Professional (CSP) by the National Speakers Association
★ Inductee: Motivational Speakers Hall of Fame
★ Spoken over 3,500x on 6 Continents
★ Author of 11 Books
★ Host of 7 Radio & Television Shows
---
---
Booking Info
Price Range: $1,800 - $9,500 (Based on Location & Your Needs)
What to Expect
Dear Event Planner:
Having run his own advertising agency for 25 years, Steve knows the importance of keeping clients happy. When you partner with Steve, his primary goal is to enhance your standing in the client's eyes…and leave the audience looking for someone to thank!
In a nutshell, Steve is someone who:
- Is easy to contact…and fun to work with.
- Presents unique information in an "info-taining" way.
- Arrives early, enjoys meeting people…and delivers more than is expected.
- Stays in touch with you throughout the process.
- Is a solid value, and delivers high-value content, to your client.
- Appreciates the uniqueness of your audience…and will tailor his presentation to meet their needs and expectations.
About
(SEE TOPICS & TESTIMONIALS BELOW)
EXPERTISE: Wildly Motivational (and, Funny) presentations on Leadership, Sales, Customer Service, Professional Development, Team Building, Embracing Change, Personal Branding, and Goal Setting.
GOAL: To make your next event a HIT...and make you the STAR!
WHAT ARE STEVE'S 4 PROMISES?
1) Everyone will be fully engaged and entertained...the entire time.
2) Everyone will leave with at least 5 Actionable Take-Aways...they can begin using tomorrow morning!
3) You and I will work closely to assure that we craft a message perfect for your team's needs, dreams, and goals!
4) At the end of the day, everyone will be thanking you...and all will leave inspired and energized...ready to charge forward. Steve's Fast-Forward Leadership Programs™ are designed to keep your team motivated and on the cutting-edge of industry best practices.
STEVE'S BACKSTORY: At age 39, Steve was running a wildly successful Nashville advertising agency when he found himself having 5 heart bypasses and, then, was given 2 years to live. But, God had other plans. So, in 2000 Steve sold his business...and began what he calls his "Journey from Success to Significance." Since then, Steve has shared his insights over 3,500 times on 5 continents because he loves helping teams succeed.
PREVIOUS CLIENTS: In addition to lots of smaller companies, Steve's clients have included American Airlines, Mercedes, Wal-Mart, McDonalds, BMX, Ethan Allen, Hilton, FedEx Office, the US Army and others.
YOU MAY BE INTERESTED TO KNOW:
* Steve is a Certified Speaking Professional (CSP) by the National Speakers Association--the highest earned designation in speaking profession (held by fewer than 6% speakers.)
* Inductee to the Motivational Speakers Hall of Fame
* Each year Steve speaks over 120x...over 3,500x to date...on 5 Continents
* Author of 11 Books
* College Business (Marketing, Branding) Teacher
* Founder of 6 Sales-Driven Companies...Steve has been in the trenches!!!
* US Army Master Resiliency Trainer
* Host of 7 Radio & Television Shows
IN A PHRASE: Steve helps excellent organizations that want to Fast-Forward their leadership skills to catapult their sales, performance and profits...and grow radically effective teams!
Lots of eye-candy, an occasional magic trick, stories of the time I spent with Elvis...and HIGH CONTENT...and lots of DOABLE TAKEAWAYS!
**** Steve's 7 POPULAR PROGRAMS ****
1) The Fast-Forward Leader...The Principles of Principled Leadership™
Inspired by my new book, Fast-Forward Leadership...this is my premier presentation...the ultimate in professional development, team building, motivation, and goal setting...the foundational principles of ethical success!
2) ReTooled & ReFueled: 5 Steps to Personal Empowerment, Team Building & Boundless Performance™
Based on my bestselling book of the same name, this is perfect for "near" peak performers who want to go for the gold!
3) Get the GREEN Light...14 Keys to a Mind-Blowing Career in Sales, Closing and Negotiating!™
From my newest book, Get the Green Light...perfect for your entire sales team...Millennials to Burned-Out Baby-Boomers! Steve's style is funny and upbeat...easy to understand...and filled with Money-Making Take-Aways!
4) The 8 Traits of the Radically Resilient Leader...Who Eats Adversity for Breakfast!™
The United States Army and its elite 101st Airborne looked to Steve for training in their Master Resiliency Program. Steve has spent decades in the trenches teaching the concepts of resiliency…always finding an answer…and never quitting. With concepts from Steve's bestselling book, ReTooled & ReFueled, this is a presentation guaranteed to toughen, fortify and motivate your entire team!
5) Person to Personal: The People Skills in the Workforce Event™
This is the ultimate team building experience! Designed to accomplish 3 goals by showing your team how to: ? Effectively relate with your Customers ? Respond better to Management ? Play better in the sandbox with Each Other
6) The Come-Back Customer: What Great Companies Do to Keep Them Coming Back™
The most successful companies are those that have a radical focus on customer service. Steve has helped 100s of companies keep their customers loyal, happy, and their best source of new customers. These are the strategies that will do the same for you!
- Build a Passionate & Enthusiastic Team…with an Eye on the Bottom Line.
- The Golden 6 …What You Must Do to Keep a Customer
- The 3 Ways to Make the Customer Experience MAGIC!
7) The Ultimate Challenge: Building Brand YOU!™
- What is a personal brand?
- Why do I need a personal brand?
- How do I build a killer personal brand?
To compete effectively in today's challenging business (and, interpersonal) climate every one of us needs to build a compelling and unforgettable personal brand. Your personal brand is what others say about you after you've left the room…here are the 9 vital strategies for taking control of that message.
**** Check out Steve's YouTube Channel at Steve Diggs' Fast-Forward Leadership ****
Steve and his best friend, Bonnie, were married in 1976. The couple has four grown children and seven grandchildren. Home is in Brentwood, Tennessee (a Nashville suburb) where they can be seen traveling the road on their Harley Davidson.
**** TESTIMONIALS ****
"Perfect and timely!" American Airlines Steve was a pleasure to have at our event. He was professional and congenial. His speech was humorous, interesting, and instructional. Great job!
- URENCO/USA
(Steve is) "Very engaging…solid…phenomenal presentation…amazing job…powerful…thank you!"
- HILTON HOTELS
"Compelling, practical, beneficial…a good variety of takeaways. (Our people) are still talking about it…we would love to have you back!"
- FED EX OFFICE
"Thank you…every employee that attended…has personally thanked me for having you come. There was an excitement with all of them that I have not seen before and I think it is because you showed them things that they could do immediately that could change their lives…if anyone ever needs a reference send them my way."
- AIR ASSURANCE CORP., TULSA
"Steve did an excellent job of listening to our issues and understanding our plans for the future. His words were accretive to our goals and not the least bit disruptive to our purpose."
- FRANKLIN SYNERGY BANK, RICHARD HERRINGTON, CEO
"Wow … what a presentation! What you're doing with our civilian audiences is desperately needed. Your communication skills are second-to-none (I'm a little jealous) and command the attention of all ages."
- Colonel Michael C. Whittington, Retired Command Chaplain of all Pacific Air Forces
"Steve was very knowledgeable on his subject matter. He was able to keep our audience engaged and interested the entire time. I am recommending him to our other IAAP groups. 5 Stars"
- International Association of Administrative Professionals
"We have had two…seminars with Steve Diggs on our campus and we have scheduled another one for next year. I would recommend this valuable and helpful seminar to any Christian group or business."
- Dennis Jones, President, Heritage Christian University
"We couldn't have done it without you. Thank you for sharing your time and efforts to contribute to a successful Global Speakers Summit."
- Global Speakers Federation, Auckland, New Zealand
"Thanks for making our dinner such a resounding success this year. You brought energy and new ideas to our fundraising effort and NationsUniversity benefited greatly from your skills and expertise. We exceeded last year's fundraising dinner by over thirty percent, thank you."
- Nations University
"Helpful…effective concepts that we can begin using immediately!"
- Ethan Allen Furniture
"Just a note, your presentation received the highest ratings of any of our speakers…you where actually the best speaker to date of ALL of our Sales Summits, and that says a lot. That's awesome, but I suspected you would!"
- Approval Payment Solutions
"Steve Diggs knows how to present a vital message in a compelling way that will bring your audience to their feet and motivate long-term change. Steve communicates eternal truths in a fast-paced, contemporary style…Audiences across America invite Steve back over and over again for one simple reason: He says what they need to hear in a way that stimulates, penetrates, and motivates. Don't miss Steve–he nails it every time!"
- Joe Beam, Author and President of Family Dynamics
Past Booked Events
February 07, 2020

•

1:00pm - 2:00pm
Summit Institute

February 07, 2020

•

9:00am - 10:00am
KEYNOTE

September 12, 2019

•

2:00pm - 4:00pm
SHRM Kansas

December 17, 2018

•

1:00pm - 2:30pm
Corporate Event