Your list is empty.
Save musicians, entertainers, speakers, and services, and they'll appear here.
Free Quick Quote
This vendor provides virtual services
Back to Magicians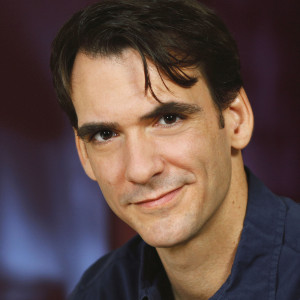 Steve Dane - Magician / Entertainer
5.0
(26 reviews)
New York City, NY
Travels up to 200 miles
$400 - $2,000
Get a Free Quick Quote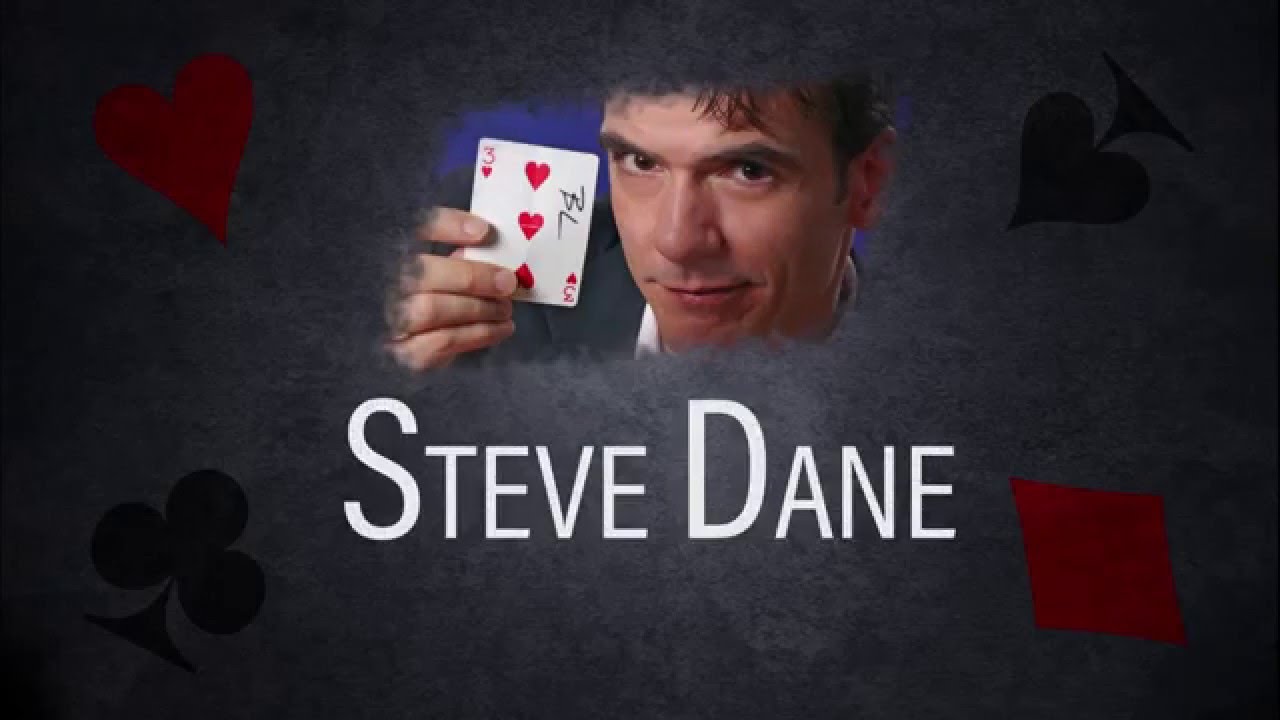 Watch
Radio Commercial - Windham Performing Arts Center
Magic Show w/Magick Balay, Sean Doolan & Dave Murillo
Overview
Looking to elevate your Special Event, Private Party or Corporate Function ?
Have Steve Dane Entertain...
Always fun, funny & appropriate, Steve is sure to engage, entertain and amaze your guests with sleight of hand magic, mental miracles, contemporary illusions and a genuine comic touch. Steve's natural sense of humor, upbeat performance style and quick wit appeals to all ages & sensibilities...
As a customer service professional, Steve helps companies, clients and hosts look their best by ensuring a memorable and successful outcome.
---
---
Booking Info
Price Range: $400 - $2,000
Gig Length: 30 - 480 minutes
What to Expect
That I'll meet (if not exceed) your expectations...
About
Steve has a strong background in Comedy & The Dramatic Arts. He enjoys performing with coins, paper currency, everyday objects and playing cards. The effects and routines range from the more "traditional" to the slightly "off-beat"… All of the presentations are interactive; they are sure to surprise, delight, amaze & entertain with Steve's signature sense of humor. The varied material involves visual color changes, the tranformation of objects, torn and restored occurrences, levitation, penetrations and other fascinating themes.
Steve also performs a variety of "Mind Reading"/Mentalism demonstrations that involve predictions, divinations, thought transference, and other brain-wave stunts.
* Whenever possible, presentations can be customized to suit the occasion or the client's particular needs...
Additional Booking Notes
No Technical Requirements.
Upcoming Booked Events
May 18, 2022

•

12:00pm - 1:30pm
Corporate Event

May 21, 2022

•

4:00pm - 5:00pm
Comunity Event

June 01, 2022

•

6:30pm - 8:00pm
Corporate Event

June 11, 2022

•

7:00pm - 9:00pm
Community Event

June 25, 2022

•

6:30pm - 7:30pm
Corporate Event

July 21, 2022

•

6:00pm - 8:00pm
Wedding

August 20, 2022

•

6:00pm - 7:00pm
Birthday Party

September 10, 2022

•

6:30pm - 10:30pm
Corporate Event
Past Booked Events
May 14, 2022

•

6:00pm - 7:00pm
Birthday Party

May 14, 2022

•

3:00pm - 4:30pm
First Communion

May 11, 2022

•

12:00pm - 1:30pm
Corporate Event

May 07, 2022

•

4:00pm - 5:30pm
First Communion

May 04, 2022

•

12:00pm - 1:30pm
Corporate Event

May 01, 2022–May 02, 2022

•

9:30pm - 12:30am
Cocktail Party

April 30, 2022

•

5:15pm - 6:15pm
Personal Occasion

April 30, 2022

•

1:30pm - 3:00pm
Birthday Party

April 03, 2022

•

2:30pm - 4:00pm
Family Birthday Party

April 02, 2022

•

7:00pm - 9:00pm
Birthday Party

April 02, 2022

•

1:30pm - 3:30pm
Bar Mitzvah

March 31, 2022

•

6:30pm - 8:30pm
Corporate Event

March 26, 2022

•

7:30pm - 8:30pm
Adult Birthday Party

March 17, 2022

•

5:00pm - 6:30pm
Holiday Celebration

March 12, 2022

•

6:00pm - 7:30pm
Children's Birthday Party

March 10, 2022

•

7:00pm - 9:00pm
Corporate Event

February 12, 2022

•

8:30pm - 9:30pm
Adult Birthday Party

February 05, 2022

•

7:00pm - 8:00pm
Family Birthday Party

December 18, 2021

•

7:00pm - 9:00pm
Corporate Holiday Party

December 16, 2021

•

7:00pm - 8:30pm
Christmas Party

December 12, 2021

•

6:30pm - 7:30pm
Birthday Party

December 11, 2021

•

8:30pm - 9:00pm
Christmas Party

December 10, 2021

•

6:00pm - 8:00pm
Cocktail Party

December 10, 2021

•

1:30pm - 4:00pm
Corporate Holiday Party

December 09, 2021

•

6:00pm - 8:00pm
Corporate Holiday Party

December 08, 2021

•

2:00pm - 3:00pm
Christmas Party

December 01, 2021

•

4:00pm - 6:00pm
Holiday Party

November 14, 2021

•

7:30pm - 8:30pm
Adult Birthday Party

October 30, 2021

•

9:30pm - 11:30pm
Halloween Party

October 30, 2021

•

5:30pm - 6:15pm
House Party

October 28, 2021

•

7:30pm - 9:00pm
Halloween Party

October 02, 2021

•

6:30pm - 8:30pm
Cocktail Party

September 25, 2021

•

8:00pm - 10:00pm
Bar Mitzvah

September 18, 2021

•

4:30pm - 7:00pm
Cocktail Party

September 05, 2021

•

7:30pm - 10:00pm
Wedding

September 04, 2021

•

2:00pm - 3:00pm
Private Partry

August 23, 2021

•

7:00pm - 9:00pm
Corporate Event

August 21, 2021

•

7:00pm - 8:00pm
Adult Birthday Party

August 18, 2021

•

2:00pm - 3:00pm
Anniversary Party

August 07, 2021

•

2:00pm - 3:30pm
First Communion

July 30, 2021

•

6:00pm - 9:00pm
Privte Party

July 16, 2021

•

9:00pm - 10:00pm
Personal Occasion

July 11, 2021

•

2:00pm - 4:30pm
Bridal Shower

July 03, 2021

•

5:00pm - 6:30pm
Holiday Party

June 24, 2021–June 25, 2021

•

10:30pm - 2:30am
Graduation Party

June 17, 2021

•

7:30pm - 10:30pm
Corporate Event

June 14, 2021

•

6:00pm - 7:00pm
Famiy Celebration

June 12, 2021

•

3:30pm - 4:30pm
Family Birthday Party

May 22, 2021

•

6:00pm - 7:00pm
Bar Mitzvah

May 15, 2021

•

2:30pm - 4:00pm
Bar/Bat Mitzvah Party

May 02, 2021

•

6:30pm - 7:30pm
Birthday Party

April 24, 2021

•

4:00pm - 5:00pm
Adult Birthday Party

April 24, 2021

•

11:00am - 12:00pm
Private Instruction

April 10, 2021

•

10:00pm - 10:15pm
Birthday Party

January 29, 2021

•

7:30pm - 8:00pm
Birthday Party

December 21, 2020

•

6:00pm - 7:00pm
Office Holiday Party

December 20, 2020

•

5:30pm - 6:00pm
Birthday Party

November 19, 2020

•

3:30pm - 5:00pm
Private Instruction

November 19, 2020

•

1:00pm - 2:00pm
Private Instruction

November 18, 2020

•

3:30pm - 5:00pm
Private Instruction

October 31, 2020

•

8:00pm - 9:00pm
Birthday Party

October 17, 2020

•

10:00am - 2:00pm
Communnity Event

October 10, 2020

•

7:00pm - 8:00pm
Birthday Party

October 03, 2020

•

6:00pm - 7:00pm
Religious Celebration

September 12, 2020

•

5:30pm - 9:00pm
Communnity Event

August 15, 2020

•

6:00pm - 6:45pm
Birthday Party

December 31, 2019

•

8:00pm - 10:30pm
New Year's Party

December 27, 2019

•

6:00pm - 7:00pm
Holiday Party

December 26, 2019

•

8:00pm - 8:45pm
Holiday Party

December 21, 2019

•

8:00pm - 10:00pm
Corp. Holiday Party

December 20, 2019

•

8:00pm - 10:00pm
Holiday Party

December 19, 2019

•

7:00pm - 8:30pm
Corp. Holiday Party

December 19, 2019

•

5:30pm - 6:30pm
Corp. Holiday Party

December 18, 2019

•

7:00pm - 9:00pm
Corp. Holiday Party

December 17, 2019

•

6:00pm - 7:00pm
Corp. Holiday Party

December 14, 2019

•

4:00pm - 5:30pm
Holiday Party

December 14, 2019

•

1:00pm - 2:30pm
Bar Mitzvah

December 13, 2019–December 14, 2019

•

5:00pm - 8:00pm
Corp. Holiday Party

December 12, 2019

•

7:00pm - 9:30pm
Corporate Event

December 10, 2019

•

6:00pm - 8:00pm
Corp. Holiday Party

November 28, 2019

•

4:00pm - 5:00pm
Family Reunion