Your list is empty.
Save musicians, entertainers, speakers, and services, and they'll appear here.
Free Quick Quote
This vendor provides virtual services
Back to Psychic Entertainment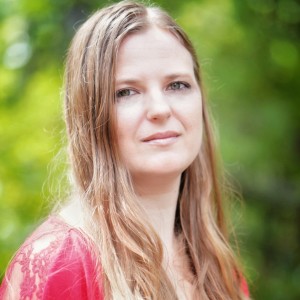 Rebecca
4.99
(20 reviews)
Austin, TX
Travels up to 90 miles
$100 and up
Get a Free Quick Quote
Overview
I am a registered Minister & Reiki 3 Master. I have been reading tarot since I was a school girl, when my Grandmother passed her deck to me. Researching symbols & spiritual paths is my passion & sharing that wisdom is a joy. My goal is to help others discover more about themselves & gain insight.
Below is a list of services I provide:
> Tarot Readings
>Rune Readings
>Palm Readings
>Psychic Readings
>Reiki Services
> Pathwork Journeys (guided inner meditation journey)
> Chakra Balancing
> Tarot Classes (2 hour minimum / 4 person minimum) (If you prefer individual lessons send me a message and we can work something out)
I also work reading tarot for Sherwood Forest Renaissance Faire.
---
---
Booking Info
Gig Length: 60 - 2000 minutes
What to Expect
For Tarot / Rune and palm readings the set up is easy. I need a quiet space somewhat removed from the ongoings of the event. I provide a small table and two chairs (though sometimes the guests prefer to provide this I am flexible). While I do what I can to keep things light hearted and happy, I will always be up front and honest in my readings, I cannot gaurantee the type of information that will come up. Tarot/ Rune/ Palm readings can offer a lot of insight and can be like a mini therapy session allowing guests to be open with no judgment. Which is also why it is best to be in a more private area, it is for the privacy of your guests.
Time frame: minimum time for guest readings is 10 minutes per guest (I have found the best max time at an event is about 20 minutes)
Reiki / chakra sessions need to be completely removed from ongoings of events. I will bring my set up, including the massage table. These sessions require little to no distraction for the duration.
Time Frame: minimum is 20 minutes per guest
Pathwork sessions can be individual or in a group setting. All guests need to be 100% comfortable with eachother and willing to participate if you choos a group setting.
Time frame : Individual: 45minutes per guest / Group: 1 hour
About
My Grandma passed down her Rider-Waite-Smith deck to me at age 13. I have been reading Tarot ever since, albiet off and on at first. I now have my own website that I offer personal readings through. I enjoy doing parties as they offer a chance to be more light hearted and they are always energetic. I spend my spare time researching esoteric practices, metaphysics an so much more. My goal is always to help my clients and guests to find some inner happiness and a way to balance mind body and spirit. I live and work in the Austin, TX area. Though I have been known to read at parties in CA on occasion when I visit family.
Additional Booking Notes
Two chairs and one table is required. It is preferred to have a quiet room so that guests can hear what is said and have some privacy.
Services Offered
Upcoming Booked Events
October 30, 2021

•

9:30pm - 11:00pm
Halloween Party

November 05, 2021

•

6:00pm - 7:00pm
Surprise

November 25, 2021

•

7:00pm - 9:00pm
Bachelorette Party

December 22, 2021

•

7:00pm - 9:30pm
Wedding Reception
Past Booked Events
October 23, 2021

•

6:30pm - 10:30pm
Halloween Party

October 16, 2021

•

2:00pm - 3:30pm
Bachelorette Party

August 28, 2021

•

4:30pm - 6:30pm
House Party

August 27, 2021

•

3:00pm - 4:30pm
Bachelorette Party

August 14, 2021

•

6:30pm - 8:30pm
Birthday Party

July 30, 2021

•

8:00pm - 10:30pm
Bachelorette Party

July 30, 2021

•

8:00pm - 10:00pm
House Party

July 24, 2021

•

4:00pm - 5:00pm
Bachelorette Party

July 23, 2021

•

5:00pm - 7:00pm
Birthday Party

June 05, 2021

•

7:30pm - 9:30pm
Bachelorette Party

June 04, 2021

•

5:30pm - 8:30pm
Birthday Party

May 29, 2021

•

10:00am - 12:00pm
Bachelorette Party

May 15, 2021

•

6:00pm - 8:00pm
Birthday Party

May 01, 2021

•

10:00pm - 11:00pm
Holiday Party

April 23, 2021

•

6:00pm - 7:00pm
Bachelorette Party

February 27, 2021

•

12:00pm - 1:30pm
Bachelorette Party

October 03, 2020

•

7:00pm - 8:00pm
Birthday Party

March 02, 2020

•

6:30pm - 8:30pm
Corporate Event

January 18, 2020

•

12:30pm - 2:30pm
Birthday Party

December 13, 2019

•

8:00pm - 10:00pm
House Party

October 26, 2019

•

8:00pm - 10:00pm
Halloween Party

October 25, 2019

•

8:00pm - 10:30pm
Halloween Party

September 07, 2019

•

8:00pm - 9:30pm
House Party

January 12, 2019

•

8:00pm - 11:00pm
Birthday Party

September 22, 2018

•

9:00pm - 10:00pm
House Party

July 04, 2018

•

12:00pm - 3:00pm
Corporate Event

February 13, 2018

•

6:00pm - 9:00pm
Holiday Party

December 08, 2017–December 09, 2017

•

9:30pm - 12:00am
Holiday Party (Other)

October 28, 2017

•

7:30pm - 10:30pm
Wedding Reception

January 11, 2017

•

7:00pm - 9:00pm
Tarot Class

December 17, 2016

•

7:00pm - 8:30pm
Holiday Party (Christmas)

December 15, 2016

•

12:00pm - 4:00pm
Corporate Event

October 08, 2016

•

9:30pm - 11:30pm
Holiday Party (Halloween)

October 01, 2016

•

2:00pm - 11:00pm
Quinceanera in CA

September 27, 2016–October 05, 2016

•

12:00am - 12:00pm
California

September 03, 2016

•

6:30pm - 9:30pm
Birthday (Teen)

April 01, 2016

Corporate Event

February 17, 2016

Cocktail Party

November 21, 2015

Birthday (Adult)

October 31, 2015

Holiday Party (Halloween)

October 31, 2015

Bar/Bat Mitzvah Party

October 30, 2015

Holiday Party (Halloween)

October 24, 2015

Birthday (Adult)

October 24, 2015

Holiday Party (Halloween)
Setup Requirements
Two chairs: 1 for myself and one for the guest
A private or semi-private area that is quiet is optimal for accurate readings