Your list is empty.
Save musicians, entertainers, speakers, and services, and they'll appear here.
Free Quick Quote
This vendor provides virtual services
Back to Singing Pianists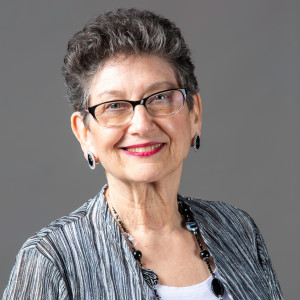 Paula C Snyder
4.98
(45 reviews)
Raleigh, NC
Travels up to 90 miles
$150-$2000
Get a Free Quick Quote
Overview
Paula C Snyder - Vocalist/piano/guitar for special occasions (decades of pop music/genre covers). Ambience or presence, amplified or unplugged, tasteful sound in event venues or homes! LOCAL NC, SC, VA & VIRTUAL
"Verses to Go" Serenades (MORE than a singing telegram - Customized live music presentations for that special someone!) RTP & VIRTUAL
"Verses to Go" Poems - Original poetry keepsake on a decorative page (Email or Postal Delivery) USA
Music & Creative Play for Kids! - Grandma Paula's GigSalad Profile: RTP & VIRTUAL
Speaker Contact "Paula C Snyder" through her GigSalad Speaker Profile - Ignite Your Hidden Creative Genius! - Discussions for Work/Life. USA & VIRTUAL
---
---
Booking Info
Gig Length: 15 - 180 minutes
Insurance: $1,000,000 - General Small Business & Liability
What to Expect
**COVID19: I have been fully vaccinated since February 2, 2021 and received 2 boosters (as of April 2022). I still take care in not becoming sick or spreading illness by practicing healthy hygiene. I can/will wear a mask during equipment set ups if required. For small groups/acoustic performances, I am able to sing with a face shield on for protection if needed. (It's more difficult to sing and express with a mask on, but I have done that too.) I can set up at a distance when singing without a mask/shield/with microphone depending on the set up space available. I maintain availability for live performances (weddings, special dinners, and singing telegrams, etc.) always with some rules about health safety in place. There may be some preplanned created videos or streaming/meeting options possible as well. I also customize poetry for occasions that would not require me to be on premises. Let's talk!
** Customer Service: It is my goal to walk away with new friends and a five star reference! I am selective about performance opportunities and try to make sure we are well-matched. If not, I gladly share ideas to help you find your match.
** Versatility: As a singer/musician I perform a wide range of styles. As a speaker, I come from many experiences to share. I strive to be consistent with your event vision.
** Reliability: You can count on me to be there when you expect me, or to contact you if there is an unforeseen problem on the way.
** Communication: If you have questions or concerns, I want to speak to them. I generally respond to e-mails and phone messages in 24-hours or less, or will advise you if something would keep me from doing that.
** Collaboration: My clients tell me they enjoy the process of working with me. Remember, it's your event! You are calling on someone to provide a service. It takes both sides to see and implement your vision. Collaboration helps you clarify the options and feel like you have some input on what happens at the end. Please collaborate with me for the best solutions/scenarios for your event.
** Detail Orientation: I try to anticipate how things would/could go, offer suggestions for smooth service delivery, and find ways to enhance your event. I love to work with my clients and thrive on building mutual trust.
** Customization: Let me prepare a special theme set, speech, original poem, or learn your meaningful song favorites (time permitting).
** Engagement: I will do my best to connect with my intended audience with program and delivery - or - stay in the background for ambiance (whatever is most fitting).
Specifics:
Paula C Snyder.....when Soulfully Nostalgic.....Enjoy the soothing vocals, connections, and memories. Hum or sing along with the songs you used to know. Feel the emotions. Your ears will perk up at familiar old tunes or new ones, and we can have a little fun too...!
Grandma Paula.....performs children's sets, using acoustic guitar and working with simple tunes, engaging chorus lines, dance, and play.
Give a unique gift with "Verses To Go". Provide some information about your intended for a customized original poem, song, and possible live presentation or (availability of live presentation is based on logistics) or request a "Serenade" (sweet singing telegram) for your special someone.
Note: For advanced bookings, a 50% non-refundable deposit is required. GigSalad.com is the liaison for most of my bookings. If we work off site, a signed contract and deposit is expected to hold the date. Payments are made directly through GigSalad.com when commitments are confirmed on site. Otherwise, I am able to invoice my clients for payment by ACH or Credit Card* (Merchant fees may be added), or checks under certain circumstances. I also have a PayPal business account. (For serenades/singing telegrams, total payment is due before I leave for the job. GigSalad collects the entire amount up front and pays my deposit or the entire amount - whatever we agree.)
My clients ask about how they can offer me a Tips or Gratuity: Thank you for your special thoughtfulness. Tips/Gratuities are not expected, however, if you choose to reward outstanding service I provide you, your gratitude is appreciated. GigSalad has created solutions to add tips after the performance if you've paid by credit card. They will ask you to review me after my performance and offer a tip method (PayPal or Credit Card) at that time. (See customer support information & FAQs.) I also accept payments on my business Venmo: @PCSnyderCreative and PayPal.ME: @paulasmusic (note: Merchant fees are taken from my receipts). I accept cash tips on the premises (when appropriate), and also am glad to invoice directly, or work out some other method to accommodate. Thank you so much!
About
Musical Entertainment: A strong vocalist, Paula accompanies herself on piano or guitar. Her vocals maintain the higher presence, so the audience can focus on the song lyrics, & connect with the song's related emotions. Paula covers multiple genres and her music enhances a variety of event settings whether background music or full engagement for adults and children (Paula C Snyder aka Grandma Paula for Kids). Paula also performs with her daughter in a harmonious duet at times.
Speaking: Energetic, Encouraging, Entertaining, ….. As a mature individual, Paula has many life experiences to share with others. She believes people "can do," and wants to empower them to believe in themselves, pursue their dreams, and generally feel good, whether using words or music, or a little of both! See separate speaker's profile here on GigSalad.
Writing: Paula writes custom poetry and music for your special occasions under the brand "Verses To Go" and even delivers in person (limited by location) with a Serenade (her version of a singing telegram). She has assisted business professionals and individuals with writing and some graphic art tasks as well.
Published: CD "Renewed"​ in 2007 (containing historical and new originals), EP "Love Trilogy in 3/4 Time"​ - melodic love stories ("gift" CD) in 2010. "Seasonal Sentiments"​ - holiday theme ("gift" CD) in 2010. "Contagious Optimism Volume I" (uplifting book series) - several excerpts in 2013, "Living the Covid Experience (Gleanings 2020-21)" and "I Did It (Short Stories by Everyday People - Volume 3) in 2021. "Meet Cookie (the dog)"​ illustrated song with collaborator/illustrator, Mac McCord in 2014, and multiple music singles throughout career. Her blog, "Staying Inspired" can be found on her official website. (A book of the same name is in progress.)
Creating: "Pick Pretties" is Paula's line of hand-made guitar pick earrings. Paula has been a creative entrepreneur since the age of 15, creating and selling works including enameled & cloisonné copper dishes, commercial art signs for businesses, logos, jewelry, and has gifted many with her unique talents. How about a chess set made of diesel engine lifters and other scrap parts! ...Or candy arrangements made of wrapped candies (dba "PS Sweet Innovations" before franchises of similar merchandise were popular)! Paula designed and sewed Grandma Paula's outfit too!
Creative Community: She mentors and assists other creatives through networking or her website (Creative Talented People), and would love to collaborate on other creative projects. She is a member of NC Songwriters Co-Op and member/board member of Captivating Dialogue Toastmasters.
Paula's taken her music from coast to coast, but now resides in Raleigh, NC with husband, Marc.
**Note: Most of the music examples on this site are original songs written and performed by Paula C Snyder. She does plenty of cover music. Ask ahead, and she will learn your requests (if not already in her repertoire). She'll cover them with the cover's character, but within her own styling. She keeps an extensive and detailed itinerary posted on her official website, and therefore does not include her entire calendar here on GigSalad. GigSalad requests are often unusual, and Paula has gotten very popular for her "serenades" (singing telegrams). However, Paula books many of her own performances in senior/healthcare, farmer's markets, public venues, corporate and private parties, etc. The references here on site, mostly relate to the customized serenades. A 1920s Gatsby Party for a 40th birthday, and a couple of other themed events are included in the mix. Serenades range from milestone birthdays, to romantic evenings, to soothing people who are hurting. Paula has been receiving outstanding references for her work and work ethics for many years from employers, clients, and other creatives she's supported. As a musician, she's traveled the country and worked in many different scenarios (weddings, country clubs, private clubs, restaurants, bars, political events, corporate gatherings). With her experience, not only can she provide great music, but she can assist in making sure your event goes well by discussing various logistics and ideas about song selections, order of things, set-up for best sound, safety items, etc. Most of all - clients can count on Paula's reliability and strong work ethics.
Additional Booking Notes
Calendar: I keep an extensive calendar on my own website. Therefore, I do not duplicate most of my calendar here. Know that I keep very busy with music and creative activities, and many performances are with private groups where I would not post locations publicly.
Contracts: Generally, I book leads from GigSalad.com by their quote/agreement process. I also have off-site contracts as needed. I require a non-refundable deposit (25 to 50%) depending on the nature and advanced notification of your request. If your event is coming up in the next two weeks, I generally require the entire amount up front, and these fees are non-refundable. The details are best discussed between us, so we can get things just right - a win-win for all parties.
Equipment Set Up: For events/weddings/parties requiring a full PA, I have a compact set-up, but need horizontal space to accommodate the keyboard and guitar (I often bring both). A wide corner or wide wall space works well. Electrical outlets should be nearby, even when performing vocals without a microphone, as the piano requires electricity to run. I would gladly use your piano if it has a working sustain pedal and, working keys. The piano should be in tune, and moveable so I can face the audience directly or at an angle while performing. Special rates are available for frequent repeat business (restaurants, wine bars, community activities, etc.) Shaded areas and cover are preferred during outdoor performances. The set up area must be dry for electronics (no dew or damp grass, rain, running water source in the immediate area). Make alternate arrangements for outdoor events in case of rain/snow or other extreme weather (heat/cold/wind, etc.) for the safety and protection of people and equipment.
Grandma Paula Set Up: When performing as Grandma Paula, I ask there be a clear area to sing and play with the kids. Normally I stand, but for little ones, it is better if I am closer to them - so I would want a chair (adult size without arms) available when I sit in front of them. I ask that parents/adult monitors remain present, as I cannot be a caregiver/disciplinarian and performer at the same time. I usually only bring my guitar - unplugged - unless I am doing a stage show that requires full amplification.
Customization: I will and often do, customize set lists, learn special songs, create themed arrangements for various occasions and events. Please allow plenty of time for customization (plan ahead) and consider this customization when you request price quotes.
Singing Telegrams/Serenades - Considerations: Before either of us should commit to a surprise situation, if you are requesting to have a telegram in a workplace or public venue, please check with the employer &/or venue to make sure they will allow a musician/vocalist to come in during the time you had in mind. Building security issues should be clarified, and in a public venue - over-head music should be turned off, so that your performer doesn't have to compete with the venue's music. At a private home, make sure the recipient will feel safe opening the door to a stranger. At a club, senior community, or other populated venue, check to make sure no conflicting activities will be occurring at the same time. Most of all, since I customize my telegrams to suit the specific event/person, I generally won't book a date without having a phone conversation to talk through music preferences and logistics. Though telegrams are usually a spontaneous idea, giving the most lead time possible will allow me to create the most special program to honor your loved ones. If you have flexibility regarding dates or exact times this program can happen, often I can work around my other commitments to fit your program in.
Set List
Set lists varies depending on the event style and requests by the purchaser of these musical services. I often prepare special themes for a special event. If you would like me to learn multiple songs that are your favorites, I will need to have advanced notice. I can focus on an era, a cover music style, or perform several hours of strictly original music.
I can also provide a special request for a singing telegram/serenade (with notice), write a poem or song for that special someone, and shorter sets from 15 to 30 minutes. I can prepare sets appropriate for kids programs as well.
See my official website for a Repertoire Sampler of nostalgic cover music.
Though not proficient in conversation in different languages, I am able to sing some songs in Spanish, French, and Hebrew, as well as English. Other languages may be accomplished for singing if I have something to listen to.
My daughter and I are available for a limited amount of performances as a duet. This is a wonderful and beautiful sound, particularly during the December holidays as we perform a variety of songs including traditional Christmas carols, seasonal popular music, Hanukah songs, songs about peace and inspiration. We also perform show tunes, love songs, and other classics over the last 20 years in a variety of public venues, and can be available for wedding ceremonies.
Influences & Inspiration
Judy Garland, Carole King, Joni Mitchell, Bonnie Raitt, Bette Midler, Bing Crosby, Rodgers and Hammerstein, (my Dad!) and more! I also love more current artist like Adele, PINK, Lady Gaga, Sara Bareilles, Ed Sheeran, and lots of artists in between. I am influenced by great lyrics, and great vocals and glad to learn your favorites (if I can cover them well as a soloist).
Setup Requirements
A piano (when available)
Room Temperature Water (Sports Top Bottles)
Electricity Source & Extension Cords
Testimonials
"I want to again say thank you very much for the great concert on Saturday. I heard so many people comment on how good you were. The variety of musical styles was excellent and you do have a wonderful voice and singing style."
– Downtown Cary Farmers Market
"Thanks for making our special day even better. You have been blessed with a real talent that brings joy to those you share it with."
– Beverly Janowski