Your list is empty.
Save musicians, entertainers, speakers, and services, and they'll appear here.
Free Quick Quote
This vendor provides virtual services
Back to Wedding Singers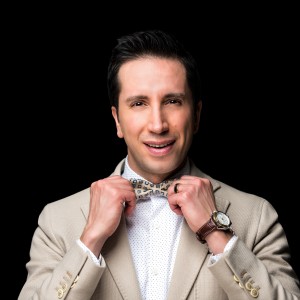 Matt Mardini
0
(0 reviews)
Montreal, QC
Travels up to 200 miles
Contact for rates
Get a Free Quick Quote
Overview
Whether you are holding a big party or a small event,
Matt will bring the unforgettable, unique and classy touch to this special occasion.
With more than 20 years of professional experience singing for a wide range of events all over the world, Matt has performed at corporate shows, weddings, private parties, and everything in between.
While singing Jazz, Blues, Standards, Rock & Roll or Classics from the 40s up to the latest hits, our frontman can charm crowds in English, French, Spanish, Italian, Armenian, Russian and Arabic.
Spreading romance, energy and love is his specialty;
You and your guests will be touched, and will create memories that last forever.
---
Reviews
Be the first to review Matt Mardini
---
Booking Info
Price Range: Contact for rates
Gig Length: 10 - 300 minutes
Languages: Arabic, English, French, Italian, Russian, Spanish, Armenian,, Hebrew
What to Expect
A unique and classy entertainment, a talent with great experience to add a magical touch to your event.
International standard.
About
Matt Mardini is a crooner-singer based in Montreal, who originally hails from Aleppo, Syria. With more than 20 years of professional experience singing for a wide range of events worldwide, Matt has performed at corporate shows, weddings, private parties, and everything in between.
Whether singing Jazz, Blues, Standards, Rock & Roll or Classics from the 40s up to the latest hits, our frontman can charm crowds in English, French, Spanish, Italian, Armenian, Russian and Arabic.
​His first appearance on stage was in Aleppo in 1994 during a Christmas spectacular where he performed the best-loved carols of the season. He continued to perform locally after this, and in 1998 he started to sing at "The Aleppo Club" (Club elite in Aleppo - Syria), where he earned his reputation as Syria's coolest crooner.
After this triumph, Matt moved to Damascus to perform at Sheraton Damascus "The Sheraton Pub" six nights a week between 2004 and 2012. At this point, the war sparked, and Matt had to leave his country along with his loved ones.
As a Syrian who moved to Canada to make a new life for himself and his family, Matt is now driven by the desire to prove that an immigrant like him can succeed in Canada and across the world.
Along with his talent and positive energy, this drive recently earned him an impressive gig at the Bell Centre, Montreal (January 28, 2017), as the first and only singer of Syrian origin to perform at the hallowed venue.
​In 2019 he released his album (HIBA) "A tribute to the Canadian icons" and it is available on all online platforms, and he released this album during a concert at Rialto, the prestigious theatre in Montreal, accompanied by his band of 12 musicians.
​In 2021 he released his album (Live at Rialto), a collection of 9 songs performed live on stage.
He is working now on presenting his concerts in many countries and cities, all over the world.
Additional Booking Notes
I perform as a one-man show (with music tracks), usually I can sing using the existing sound system provided by the DJ.
I have my own sound mixer and wireless microphone.
Upon request, I can have with me a pianist or a band.
I can provide PA sound system and lighting system (extra)
Services Offered
Set List
*Please take into consideration that new songs are added every week,
A ma fille
A Man Without Love
A Toi
A Whiter Shade Of Pale
Adieu jolie Candie
After The Lovin
(link hidden)3
Aie Aie
Aline
All by myself
All I Have To Do Is Dream
All of a sudden
All Of Me
Always on my mind
And I love her
And I Love You So
Angela
Another Brick In The Wall
Answer Me My Love
Are You Lonesome Tonight
Autumn Leaves
Ave Maria
Aycha
Ayl acher
Bailamos
Bamboleo
Beautiful Maria Of My Soul
Believe
Belle
Besame Mucho
Bleu eyes
C'est Irreparable
Call me irresponsible
Can you feel the love
Can't Help Falling In Love
Can't Take My Eyes Off Of You
Candle In The Wind
Carles wespers
Caruso
Checnagh Yeraz
Chevaliers de la Table Ronde
Come fly with me
Comme d'habitude
Comme ils disent
Comme jai toujours
Con te partiro
Congratulations cuted
COUPABLE
Crazy
Cry me a river
Darktown Strutters
Delayla
Destiny
Diana
Don't let the sun go down on me
Dream A Little Dream
Dust in the wind
Desormais
Elle est d'ailleurs
Emmenez moi
Emporte moi
Engelbert Medley
Et si tu n'exister pas
Every Breath You Take
Every thing I do
Everybody Loves Somebody
Everything
Eye Of The Tiger
Feeling Good
Feelings
Fever
Fly me to the moon
For me formidable
For once in my life
From Russia with love
Georgia On My Mind
Green Green Grass Of Home
Hava naguila
Have I told you
Have You Ever Really Loved A Woman
Heaven
Hello
Hey Jude
Hier encore
Historia de un amore
Ho capito
Home
Honesty
Hotel California
How am supposed
How Can You Mend A Broken Heart
How I Love You
Hymne a l'amour
I Can't Stop Loving You
I Just Called To Say I Love You
I left my heart in San Fransisco
I Love My Baby (My Baby Loves Me)
I who have nothing
I Will Always Love You
I will survive
I wish I was a poet
I'll never fall in love again
I'm Your Man
If you go away
If.wav
Il faut savoir
Il pleut des larmes
Il suffirait de presque rien
Imagine
It had better be tonight
It Had To Be You
It's impossible
It's not unusual
It's Now Or Never
J'ai quitte mon pays
Je n'attendais que vous
Je nai pas changer
Je reviens te chercher
Je suis malade.wav
Je t'aime
Je vais t'aimer
Katy
Killing me softly
L'amour c'est comme un jour
L'encre de tes yeux
L'Italiano
L'été indien
L.O.V.E
La boheme
La chanson des vieux amants
La femme de mon ami
La Maladie D'amour
La Mamma
La Mer
La nuit
La robe verte
La tendresse
La vie en rose
Lady
Le Temps Des Cathedrales
Les Bicyclettes de Belsize
Les Champs Elysees
Les deux guitares
Les feuilles mortes
Les vieux maries
Let It Be Me
Let it be
Let me get to know you
Let there be love
Lets fall in love
Los ejes fast
Lost
Love Is A Many Splendored Thing
Love me tender
Love me tonghit
Love on the rocks
Love story
Manana de carnival
Mariachi
Me And Mrs Jones
Melancolie
Mes 33 ans
Mes amie Mes amour
Michelle
Mon mec a moi
Moon river
Moondance
Mourir daimer
My all
My baby you
My boy
My Funny Valentine
My Girl
My heart will go on
My way
Natalie
Nature Boy
Ne me quitte pas
Never Felt
Never Never Never
New York New York
Nights In White Satin
No woman no cry
Non je n'ai rien oublie
Non je ne regrette rien
Nothigs gonna change my love for you
O sole mio
Ochi chornieh
On Days Like These
Only You
Padam
Papa
Pardonne moi
Perfidia
Please forgive me
Prends bien soin d'elle
Pretty woman
Put your head on my sholder
Quando Quando Quando
Que c'est triste Venise
Que je t'aime
Qui Saura
Quizas quizas quizas
Release Me
Remember When It Rained
Sacrifice
Sailor
Save The Last Dance For Me
Sev achere.wav
Sexbomb
Shape of my heart
She's a lady
She
Si l'amour
Smile
Smoke gets in your eyes
Smooth
Softly As In A Morning Sunrise
Soldier Of Fortune
Solenzara
Something in the way
Something stupide
Sorry Seems To Be
Spanish Eyes
Spanish eyes
Speak Softly Love
Spider-Man
Stardust
Stay WIth Me
Steel got the bleus
Stranger In Paradise
Strangers in the night
Suddenly
Summer time
Summer Wind
Surrender
Suspicious Minds
Sway
Take my heart
Tears In Heaven
That's Amore
That's Life
The Girl From Ipanema
The lady in red
The Last Waltz
The love boet
The music playd
The Power Of Love
The shadow of your smile
The Show Must go on
The Way It Used To Be
The Way You Look Tonight
The wonder of you
These Foolish Things
Those were the days
To all the girls
Tom Jones Medley
Tombe la neige
Try A Little Tenderness
Unbreak my heart
Unchaind melody
Une belle histoire
Une Maman
Unforgettable
Vien m'embrasser
Vivre pour le meilleur
Volre
Vous les femmes
Voy A Apagar La Luz
Walk away
Walk Of Life
Welcom to my world
What A Difference A Day Made
What A Wonderful World
What Now My Love
What now my love
When a man loves a woman
When I fall in love
When I need you
When you love someone
When you tell me that you love me
Wild Is The Wind
Wild World
Wind Of Change
Without you
Wonderful Tonight
Yesterday when I was young
Yesterday
You are so beautiful to me
You Don't Have To Say You Love Me
You Don't Know Me
You fill up my sences
You raise me up
You're beautiful
Your my everything
Your song
Zingarella
* Dancing songs:
Abdoulkader
Aicha
Aie Aie Disco
Bamboleo
Black or White
C'est la vie
Dady cool
Didi
I love you baby
I will survive
La Bamba
La Copa De La Vida
Lady here me tonight
Lambada
Lavida loca
Long Train Runnin Cuted
Mariachi Cuted
Pretty woman
Rasboteen
Rise up
Rock'n role
sex bomb
she s lady
Smooth
sway
That's the Way - I Like it
Twist
Unchain my heart
YMCA
You're The First The Last My Everything
Arabic Songs:
الحلوة دي
انتي مشيتي
أتحدى العالم
أجمل نساء الدنيا
بنت الجيراني
بين البيوت و القناطر
بيني و بينك يا هاليل
حبيتك و بحبك
حلوة يا بلدي
حنا السكران
عايشة وحدا
عبد القادر
عن جد (راغب)
عندك بحرية
عهدير البوسطة
قديش كان في ناس
قومي تنرقص يا صبية
كان عنا طاحون
كل القصايد
كنا نتلاقى من عشية
كيف
لبيروت
مبروك
نحنا و القمر جيران
نسيني الدنيا
يا حبي اللي غاب
يا ريت بترضي
يا زهرة في خيالي
يا سيف
يا عاشقة الورد
يابا يابا له
Influences & Inspiration
All the great Singers - Crooners of the golden years, like Frank Sinatra, Elvis Presley, Engelbert Humperdinck, Charles Aznavour, The Beatles, Tom Jones, Joe Dassin, Tony Bennett, Nat King Cole, Édith Piaf, Paul Anka, Elton John, Julio Iglesias, Céline Dion, Jacques Brel, Michael Bublé, Andrea Bocelli, Matt Monro, Perry Como, Luis Miguel, Ray Charles ... just to name a few ...
Setup Requirements
Powered speakers, also known as self-powered speakers and active speakers