Your list is empty.
Save musicians, entertainers, speakers, and services, and they'll appear here.
Free Quick Quote
This vendor provides virtual services
Back to Waitstaff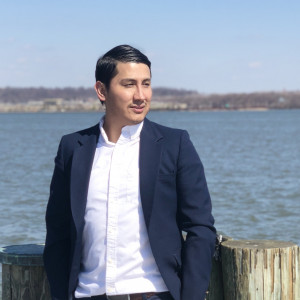 Lore Salad
4.77
(66 reviews)
Falls Church, VA
Travels up to 120 miles
Contact for rates
Get a Free Quick Quote
Overview
Lore salad provides events staffing, master serving, bartending and personal Chef for any events. We also specialize in:
-providing outstanding and great customer relations
-provision of quality foods on low cost
-serving customers with great passion
---
---
Booking Info
Price Range: Contact for rates
Languages: English, Portuguese, Spanish
What to Expect
There are numerous and great recipes customers can choose from. I've created a hundred and more recipes including foods, beverages and others. I also provide different kinds of salads, and provide customers with fruit carvings to grace the occasion. I also prepare different meals from different countries especially Mexican, Italian and Chinese foods. Serving customers with special preparation of meats are one of my major priorities as a great chef. Other things i specialize in serving customers with includes:
- Wedding coordination
- Bartender
- Wait staff
- Decorating
About
I was born in November 1981 in Bolivia-Cochabamba. I achieved a bachelors degree in financial accounting before i relocated to the United States. I have had twenty-five years of culinary experience. It began when i helped my mother cooked for our large family at the age of five. I developed passion in cooking after the years of experience. I am privilege to work with some of the Arlington public schools as a food service manager for the past six years. I've been working as a private chef for numerous events for about ten years now.
Services Offered
Upcoming Booked Events
July 24, 2021

•

10:00am - 2:00pm
Funeral/Memorial Service

July 31, 2021

•

5:00pm - 10:00pm
Wedding Reception

August 07, 2021

•

3:00pm - 8:00pm
House Party

August 07, 2021

•

6:00pm - 8:30pm
Birthday Party
Past Booked Events
July 23, 2021

•

6:00pm - 11:00pm
Birthday Party

July 17, 2021

•

5:30pm - 9:00pm
Anniversary Party

July 11, 2021

•

10:00am - 3:00pm
Wedding Reception

July 10, 2021

•

6:00pm - 8:30pm
Birthday Party

July 03, 2021

•

4:30pm - 9:30pm
Wedding Reception

June 27, 2021

•

7:30pm - 11:30pm
Birthday Party

June 19, 2021

•

5:00pm - 9:00pm
House Party

June 18, 2021

•

5:00pm - 10:00pm
Wedding Reception

June 13, 2021

•

11:30am - 7:30pm
Graduation

June 05, 2021

•

1:30pm - 9:30pm
Personal Occasion

June 04, 2021

•

6:30pm - 10:30pm
Birthday Party

June 04, 2021

•

12:00pm - 10:00pm
Wedding Reception

June 04, 2021

•

11:30am - 2:00pm
Funeral/Memorial Service

May 15, 2021

•

2:00pm - 7:00pm
Dinner Party

May 09, 2021

•

2:30pm - 6:30pm
Birthday Party

May 01, 2021

•

5:30pm - 9:30pm
Wedding Reception

April 14, 2021

•

4:30pm - 8:30pm
Corporate Event

March 20, 2021

•

4:30pm - 10:00pm
Wedding Reception

November 26, 2020

•

6:00pm - 10:30pm
Dinner Party

November 01, 2020

•

3:00pm - 11:00pm
Wedding Reception

October 30, 2020

•

5:30pm - 9:30pm
House Party

October 24, 2020

•

7:00pm - 11:00pm
Wedding Reception

October 16, 2020

•

2:00pm - 8:30pm
Wedding Reception

September 10, 2020

•

6:30pm - 9:30pm
Dinner Party

July 24, 2020

•

1:30pm - 6:30pm
Wedding Reception

March 15, 2020

•

1:00pm - 4:00pm
Birthday Party

February 29, 2020

•

6:00pm - 10:00pm
Dinner Party

December 31, 2019–January 01, 2020

•

7:00pm - 1:00am
New Year's Party

December 21, 2019

•

7:00pm - 10:00pm
Christmas Party

December 21, 2019

•

6:30pm - 11:30pm
Christmas Party

December 19, 2019

•

4:30pm - 6:30pm
Corporate Event

December 14, 2019

•

6:30pm - 11:30pm
House Party

December 13, 2019

•

7:00pm - 11:00pm
Christmas Party

December 07, 2019

•

6:30pm - 9:30pm
Christmas Party

December 07, 2019

•

6:00pm - 10:00pm
Christmas Party

December 07, 2019

•

3:00pm - 10:00pm
Birthday Party

November 09, 2019

•

2:30pm - 8:30pm
Wedding Reception

November 03, 2019

•

1:00pm - 6:00pm
Birthday Party

October 26, 2019

•

6:00pm - 9:30pm
Halloween Party

October 12, 2019

•

5:00pm - 10:00pm
Wedding Reception

September 28, 2019

•

1:00pm - 8:00pm
House Party

September 01, 2019

•

6:00pm - 11:00pm
House Party

August 10, 2019

•

2:00pm - 7:30pm
Birthday Party

August 03, 2019

•

4:30pm - 9:30pm
House Party

August 03, 2019

•

1:00pm - 7:00pm
Wedding Ceremony

July 20, 2019

•

3:30pm - 9:00pm
Birthday Party

July 20, 2019

•

8:00am - 1:00pm
House Party

June 29, 2019

•

6:00pm - 11:00pm
House Party

June 29, 2019

•

5:30pm - 9:30pm
Personal Occasion

June 22, 2019

•

1:00pm - 6:00pm
House Party

June 18, 2019

•

3:00pm - 9:00pm
Nonprofit Event

June 15, 2019

•

6:00pm - 10:00pm
Baby Shower

June 15, 2019

•

3:00pm - 7:00pm
House Party

June 09, 2019

•

1:00pm - 5:00pm
Graduation

June 01, 2019

•

1:30pm - 11:00pm
House Party

May 30, 2019

•

7:30pm - 10:30pm
Birthday Party

May 25, 2019

•

3:00pm - 8:00pm
Graduation

May 18, 2019

•

3:00pm - 11:00pm
Wedding Reception

May 10, 2019

•

5:30pm - 9:00pm
Cocktail Party

May 04, 2019

•

6:30pm - 11:30pm
Birthday Party

May 04, 2019

•

5:30pm - 10:00pm
Wedding Reception

May 04, 2019

•

3:30pm - 7:30pm
Holiday Party

April 28, 2019

•

11:30am - 3:00pm
Personal Occasion

April 26, 2019

•

6:30pm - 9:30pm
Fundraiser

April 12, 2019

•

12:00pm - 2:00pm
Corporate Event

March 31, 2019

•

5:00pm - 8:00pm
Anniversary Party

March 29, 2019

•

5:30pm - 9:00pm
House Party

March 27, 2019

•

6:00pm - 8:00pm
House Party

February 24, 2019

•

12:00pm - 4:00pm
Personal Occasion

February 23, 2019–February 24, 2019

•

7:30pm - 1:30am
Birthday Party

February 16, 2019

•

5:30pm - 11:00pm
House Party

December 31, 2018–January 01, 2019

•

8:30pm - 1:00am
Birthday Party

December 30, 2018

•

1:00pm - 5:00pm
Personal Occasion

December 25, 2018

•

4:00pm - 8:00pm
Dinner Party

December 16, 2018

•

10:00am - 2:00pm
Christmas Party

December 15, 2018

•

6:30pm - 10:30pm
Birthday Party

December 08, 2018

•

6:30pm - 11:00pm
Cocktail Party

December 08, 2018

•

6:00pm - 11:00pm
Cocktail Party

December 08, 2018

•

12:30pm - 3:30pm
Christmas Party

December 08, 2018

•

12:00pm - 5:00pm
Wedding Ceremony

December 07, 2018

•

5:00pm - 11:00pm
House Party

November 22, 2018

•

4:00pm - 8:00pm
Dinner Party

November 22, 2018

•

3:30pm - 6:30pm
Dinner Party

November 10, 2018–November 11, 2018

•

10:30pm - 1:30am
Birthday Party

November 10, 2018

•

4:00pm - 11:00pm
Wedding Reception

November 03, 2018

•

7:30pm - 10:30pm
Cocktail Party

October 27, 2018

•

5:00pm - 10:00pm
Wedding Reception

October 20, 2018

•

6:30pm - 10:00pm
Birthday Party

October 20, 2018–October 21, 2018

•

6:00pm - 12:00am
Teen's Birthday Party

October 20, 2018

•

5:30pm - 10:30pm
Wedding Reception

October 20, 2018

•

1:00pm - 7:00pm
House Party

October 06, 2018

•

7:00pm - 11:00pm
Dinner Party

October 06, 2018

•

1:00pm - 8:00pm
House Party

September 21, 2018

•

6:00pm - 11:00pm
House Party

September 16, 2018

•

12:00pm - 5:00pm
Personal Occasion

September 15, 2018

•

4:30pm - 8:00pm
Wedding Reception

September 08, 2018

•

4:00pm - 8:00pm
Wedding Reception

September 02, 2018

•

5:30pm - 10:00pm
Dinner Party

September 01, 2018–September 02, 2018

•

5:00pm - 12:00am
Dinner Party

September 01, 2018

•

2:00pm - 8:00pm
House Party

August 25, 2018

•

4:00pm - 8:00pm
House Party

August 11, 2018

•

5:00pm - 10:00pm
House Party

July 28, 2018

•

5:30pm - 8:30pm
Dinner Party

July 21, 2018

•

4:30pm - 9:00pm
Birthday Party

July 15, 2018

•

10:30am - 3:00pm
Children's Birthday Party

July 13, 2018

•

8:00pm - 11:00pm
Birthday Party

July 07, 2018

•

1:00pm - 8:30pm
Personal Occasion

July 04, 2018

•

12:00pm - 8:00pm
Personal Occasion

July 03, 2018

•

5:30pm - 8:00pm
Holiday Party

June 30, 2018

•

6:30pm - 10:30pm
Corporate Event

June 30, 2018

•

3:00pm - 9:00pm
Holiday Party

June 23, 2018

•

6:00pm - 10:00pm
Dinner Party

June 22, 2018–June 23, 2018

•

7:00pm - 1:00am
Graduation

June 16, 2018

•

6:00pm - 10:30pm
Graduation

June 15, 2018

•

5:30pm - 10:30pm
Dinner Party

June 09, 2018

•

6:00pm - 10:00pm
Dinner Party

June 02, 2018

•

12:30pm - 6:00pm
House Party

May 26, 2018

•

10:30am - 11:30am
Launch Party

May 24, 2018

•

6:00pm - 9:30pm
Cocktail Party

May 19, 2018

•

3:30pm - 9:00pm
House Party