Your list is empty.
Save musicians, entertainers, speakers, and services, and they'll appear here.
Free Quick Quote
This vendor provides virtual services
Back to Magicians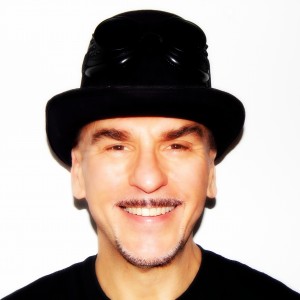 JULIUS MAGIC - Magician
5.0
(10 reviews)
Jacksonville, FL
Travels up to 200 miles
$395 and up.
Get a Free Quick Quote
Overview
Magician JULIUS MAGIC can virtually delight your group with hilarious online magic show entertainment that is engaging, interactive, and easy to set up with lots of laughs for all ages and all occasions.
- Have no worries, you will feel relaxed and you will look great!
- Enjoy a great virtual event experience!
- Receive professional, friendly service!
---
---
Booking Info
Price Range: $395 and up.
Gig Length: 60 - 180 minutes
Languages: English, Hungarian
What to Expect
I promise that if you hire me, all the guest will feel very special, mystified & delighted with the magical entertainment that you are providing for them on this occasion.
All the party guests will enjoy age appropriate, clean, fun, visual, engaging, interactive, close up magic illusions.
About
JULIUS MAGIC will delight your guest(s) of honor & audiences with hilarious close magic and leave them feeling very special and happy.
Julius also provides customized motivational speaking and training programs!
We spend time to get to know you and your audience prior to the show.
We customize the show or presentation to fit your theme, occasion, age group and venue.
With over 15 years of successful experience in children's and corporate magic entertainment, as well as motivational speaking, hiring magician and motivational speaker JULIUS MAGIC would be a GREAT idea if:
- Your guests may feel bored without some form of entertainment.
- You want someone to entertain your guests during the party or special event.
- You want someone to help break the ice and / or greet guests.
- You want someone to entertain your guests while they are waiting for dinner or while wedding photographs are being taken.
- You want to make the event more memorable.
- You want a unique way to communicate a message.
Birthday Party & Special Event Magic:
Close-Up Magic:
Julius entertains his audiences with sleight-of-hand magic, also known as prestidigitation ("quick fingers") or lger de main (Fr., "lightness of hand") to secretly manipulate small objects such as sponge balls, cards and coins.
Julius performs close-up magic in an intimate setting usually no more than a ten-foot (three-meter) distance from the audience with the party guests all around him.
The magic happens right in front of you "in your hands." This performance is best for relatively small groups of people.
Sleight of hand magic is intended for more intimate environments.
Perfect for kids and adult birthdays, receptions, cocktail or dinner parties, trade shows, hospitality suites and restaurants.
Magic involves colorful silk handkerchiefs, money, ropes, rings, coins, cards and other small objects.
Table Magic:
Julius performs table magic on a table with the audience in front.
This type of performance is not limited to magic that must be performed solely "in the hands" because props can rest on the magicians table or pad.
This performance is also best for a relatively small group of people. Sleight of hand magic is intended for more intimate environments.
Perfect for birthdays, receptions, cocktail or dinner parties, trade shows, hospitality suites and restaurants. Magic involves coins, cards and other small objects.

Stand-Up Magic:
Julius performs stand-up magic while standing in front of the entire audience.
This type of performance is suitable for either a small group, or with proper staging (lights, microphone, etc.), the audience can consist of several hundred people.
This act features comedy and audience participation and it is particularly appropriate for large parties and banquets.
Perfect for private parties, trade shows, banquets, conventions and corporate entertainment.
Mingling Magic:
Julius performs mingling magic in his hands while he mingles with the guests.
This type of performing is most suitable for events where there is not a specific performing area such as a reception or cocktail party and usually involves some audience participation.
- - - - - - - - - - - - - - - - - - -
Let us delight you and your audience with seemingly impossible feats of interactive, engaging and mesmerizing magic!
- - - - - - - - - - - - - - - - - - -
Whether your party or event is days, weeks, months or even HOURS away,
You can now request a free consultation with magician JULIUS MAGIC:
Magician For Birthday Party Magic - Close-Up Magic - Stand-Up Magic - Strolling - Walk Around - Mingling Magic - Corporate Entertainment - Corporate Events - Business Promotion - Restaurant Magic - Educational Magic Shows - Motivational Magic Shows - Magic Instruction - Christmas & Holiday Company Parties - Business Convention Entertainment - Trade Show Booth Enhancement - Customer Recognition Events - Charity, Benefit & Fund Raisers - Television & Film Productions - Educational Magic Shows - Queue Line Entertainment - Marketing Campaigns - Motivation Seminars - Business Promotion - Corporate Training - Product Launches - Restaurant Magic - Product Releases - Grand Openings - Traffic Building - Special Events - Sales Training - Team Building - Fund Raising - Ice Breakers - Corporate Dinner Banquets - and more!
Additional Booking Notes
Magic Show Party Recommendations & Success Tips:
To create the best possible family magic show experience and maximize everyone's enjoyment of the performance, please take a moment to review these Magic Show Success Tips and kindly share them with anyone who will be helping you with your event:
Performance Area:
Arrival & Set Up- I will arrive about one half hour before show start time to set up my two small tables that I bring with me, one of which will support my briefcase and the other will display my magic props. It's very helpful to keep the kids occupied with an activity away from the performance area while I set up to ensure the show can start on time.
Performance Area (The "Stage") - Select an area that best limits and prevents guests walking into, through or behind the performance area during the show. A solid wall, curtain, fireplace, or entertainment center area all work well as a background setting directly behind the performer.
Distractions - Please choose the best performance area which avoids having visible or audible distractions behind or to the side of the magician such as other entertainers, bounce houses, pools, toys, games, playgrounds, food, activities, music or TV (on).
Space – Please allow 4 feet in back of my magician's tables and 4 feet in front of the tables before the first row of the audience.
Children Seating – Smaller children should be seated in the first row. Kids may sit on a carpet or rug. In case of a hard floor or for an outdoor show, a picnic blanket makes them more comfortable. In a private home, the family room is a great place to have the show. For larger events, chairs and/or benches set up "in the round, semi-circle" theatre style work well.
Parents and Adult Guests Seating- Please encourage everyone, parents as well as adult guests to watch and participate in the show along with the kids. Kindly provide seating for the adults as well if possible. By all means have the parents and adults as close to kids in the audience as possible. This arrangement makes for a more enjoyable & magical group experience. Sharing the wonder and astonishment at your magic show will create memories and good feelings that can last forever!
Bounce House fans, air compressor pumps, radio, stereo, music, & TV – If show is outdoors or on patio, please turn off "bounce house" fans and air pumps. Please turn off TV and music during the magic show.
Ensuring a Smooth Show:
Audience Management & Preparation - Although I encourage participation and interact extensively with the audience, we all know that "kids will be kids".
So, let's "Be Prepared."
While I am setting up for the show, it is a great idea for you to have a cool, light-hearted talk with the kids. This is a great time to re-enforce their understanding of how to enjoy a live magic show performance.
For example, you can say, "If you know or even think you know how a trick is done, please keep the secret to yourself. "Because you don't want to spoil the magic for the other kids, right? OK?"
Let them know your expectations of respectful, considerate behavior and audience etiquette during their magic show. Sometimes kids are so excited and having so much fun that they don't realize they are distracting the other kids from enjoying the magic by interrupting the show with out-of-place comments. Kindly ask the children to stay seated during the show unless the magician invites them "on stage" to help him perform in a magic vignette.
Parents and adult guests - Please encourage everyone, parents as well as adult guests to watch and participate in the show along with the kids. This sets a great example and enhances the show for the kids.
Unfortunately, talking and conversations by the adults in the background during the show distracts the audience's attention and detracts from their enjoyment of the show.
All to often, especially at larger gatherings, the parents and adults prefer to chit chat with each other while the show is in progress.
Although this is understandable since many of the guests haven't seen each other for a long time, this disruptive background conversation gives the kids the impression that the magic show entertainment either isn't that important of must not be that good (worth watching).
The most successful magic shows result when the parents ensure that EVERYONE at the party or event is participating in the show together.
Volunteer assistants - Please applaud & cheer loudly for the children (and adults) who volunteer & help perform magic "on stage" with Julius Magic.
Small children - Please have parents monitor and restrain toddlers who might wander up "on stage" or be likely to run around in front of the performer and interrupt the show.
Pets - Please keep all animals safely secured in another room so that they don't distract the audience from watching the show and enjoying the magic.
Hands - Please ensure the children have nothing in their hands. Food, drinks, toys, balloons, noisemakers, and party gifts can be a big distraction. The kids will need empty hands when they come up on stage to assist the magician.
Food and drinks - If possible, please have the guests eat either before or after the magic show.
Pictures and videos – Capture the wonderful magical moments of your child's astonishment forever. Please feel free to take photos with flash before, during and after the magic show!
Please let me know if you have any additional questions and if there is anything else I can do to excellently serve you and your group.
I know these recommendations are lengthy and if you have gotten this far, I want to thank you in advance for helping to create the ideal magic show atmosphere and environment. I appreciate you so much!
-------------------------------------------------------------------------------------------
As a result of learning magic, children of all ages can:
· have fun
· help heal people
· earn better grades
· share their joy with others
· improve their success in school
· receive invitations to many parties
· teach others how to perform magic
· meet people and make new friends
· win prizes at school fundraiser sales
· make extra money in their spare time
· make others feel special and appreciated
· become better readers and critical thinkers
· improve their public speaking skills and confidence
· become the most popular guest and family favorite
· "work" their way through college performing magic shows
· provide therapeutic rehabilitation to others using "magic therapy"
· develop more confidence & new skills learning how to perform magic
· receive personal rewards and satisfaction from bringing smiles to faces
Additionally,
- Learning magic involves provides practice at following and interpreting printed instructions.
- Learning magic involves reading, research and memory work.
- Practicing magic teaches that patience and perseverance bring rewards.
- The performance of magic involves learning how to plan and multi-task.
- Performing magic provides practice at public speaking skills.
- Learning to perform magic provides shy people with a special ability that can help boost confidence.
- Performing magic involves developing creative writing skills used in creating "patter" scripts to go along with tricks. Creative writing skills are also required for scripting actions in magic routines and recording instructions on how to perform tricks.
- Practicing small magic tricks improves dexterity in people with normal motor skills.
- For people with impaired motor skills, learning magic tricks provides the motivation to do therapeutic exercises that result in improved movement and gratification from achievement when a trick is successfully performed.
- Inventing or developing a magic trick involves problem-solving, learning how to think outside the box, and inspires the use of imagination and creativity.
- Building magic tricks requires the use of drawing, design, crafting and other artistic skills.
- Magic inspires us with wonder and causes us to consider what it might be possible to achieve.
- It teaches us that we can be fooled and that we don't always know or understand everything.
- Magic encourages us to think.
JULIUS MAGIC - Magician
www.JuliusMagic.webs.com
(904) 955-4022
Services Offered
Past Booked Events
October 27, 2019

•

5:00pm - 5:45pm
Halloween Party

May 06, 2017

•

11:30am - 12:15pm
Birthday (Child)

February 18, 2017

•

5:30pm - 6:30pm
Birthday (Child)

November 05, 2016

•

3:30pm - 4:15pm
Birthday (Child)

July 24, 2016

Birthday (Child)

June 04, 2016

•

12:00pm - 2:00pm
Birthday (Child)

August 15, 2015

Birthday (Child)
Influences & Inspiration
David Blaine, Criss Angel, David Copperfield, Harry Houdini, Mark Wilson
Setup Requirements
Select a performance area that best limits and prevents guests walking into, through or behind the performance area during the show.