Your list is empty.
Save musicians, entertainers, speakers, and services, and they'll appear here.
Free Quick Quote
This vendor provides virtual services
Back to Singing Guitarists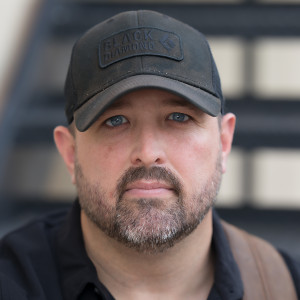 Jonathan Moody
5.0
(67 reviews)
Washington, DC
Travels nationwide
$2,500 and up
Get a Free Quick Quote
Overview
*****NOW AVAILABLE FOR VIRTUAL EVENTS!*****
Jonathan is very flexible and can provide an easy going acoustic sound or an energetic full band show and will travel anywhere to play for original shows, corporate events, weddings, private parties, house concerts, etc. Artists range from Johnny Cash to Dave Matthews to Mumford and Sons to James Taylor to Matchbox Twenty to Prince! He can cover them all! Very prompt and professional. Jonathan has played many events across the country in Chicago, Las Vegas, Seattle, Portland, San Francisco, Los Angeles, San Diego, Phoenix, Denver, Houston, Dallas, Austin, San Antonio, New Orleans, Miami, Orlando, Tampa, Boston, and Chicago just to name a few!
---
---
Booking Info
Price Range: $2,500 and up
Gig Length: 10 - 180 minutes
Insurance: $1,000,000 per occurence
What to Expect
What you can expect as an audience member when you hire Jonathan to play at an event varies quite a bit. He caters the setup of his solo performance or a band and the type of music for the feel of each specific event. Some events want Jonathan and his guitar or a couple of acoustic instruments to play background music that is just easy to listen to and creates a relaxed atmosphere. Some want music cranked up by the full blown band that makes them want to dance. Some want a little of both or something in between. Either way, the goal is to create the atmosphere that each client is looking for at their event. That can be expected at each event that Jonathan is a part of.
About
Opened for VINCE GILL, MARK CHESNUTT, ROBERT EARL KEEN, and even played for LADY GAGA's Super Bowl halftime show rehearsal, among many more! Some of the most notable clients are HALLMARK CARDS, MICROSOFT, MONSTER JAM, LEATHERMAN TOOLS, TEXAS RANGERS, HYATT RESORTS, MARRIOTT RESORTS, WESTIN RESORTS, SAN ANTONIO EXPRESS NEWS, NOTRE DAME UNIVERSITY, DR HORTON, HEB, TESORO, SUPER BOWL, PEPSI and the list goes on! Jonathan has been fortunate to grace prominent stages such as the HOUSE OF BLUES HOLLYWOOD & DALLAS and also the GRAND OLE OPRY in Nashville. Jonathan has also appeared in the WALL STREET JOURNAL and on the front page of the SAN ANTONIO EXPRESS NEWSPAPER!
Jonathan is very flexible and can provide an easy going acoustic sound or an energetic full band show and will travel anywhere to play for original shows, corporate events, weddings, private parties, house concerts, etc. Artists range from Johnny Cash to Dave Matthews to Mumford and Sons to James Taylor to Matchbox Twenty to Prince! He can cover them all! Very prompt and professional. Jonathan has played many events across the country in Chicago, Las Vegas, Seattle, Portland, San Francisco, Los Angeles, San Diego, Phoenix, Denver, Houston, Dallas, Austin, San Antonio, New Orleans, Miami, Orlando, Tampa, Boston, and Chicago just to name a few!
Choose a solo acoustic setup or add one to five additional pieces including instruments like fiddle, mandolin, guitar, banjo, accordion, dobro, bass, and drums. Top of the line sound and lighting can be provided as well
Additional Booking Notes
Jonathan is very flexible on where he or the band can set up and play and are a very low maintenance band to work with. If needed sound and lighting can be provided for an additional fee. His goal is to make the planning side for the music as simple and easy as possible!
Services Offered
Past Booked Events
November 18, 2022

•

6:00pm - 9:00pm
Wedding Reception

September 17, 2022

•

6:00pm - 11:00pm
Birthday Party

September 01, 2022

•

6:00pm - 9:00pm
Wedding Reception

April 24, 2022

•

6:00pm - 9:00pm
Wedding Reception

March 05, 2022–March 06, 2022

•

7:30pm - 1:30am
Holiday Party

December 11, 2021

•

4:30pm - 7:00pm
Wedding Reception

September 25, 2021

•

1:30pm - 4:00pm
Festival

August 21, 2021

•

2:00pm - 4:30pm
Teen Birthday Party

March 31, 2021

•

1:30pm - 2:00pm
Virtual Event

December 19, 2020

•

3:30pm - 4:00pm
Surprise

December 18, 2020

•

7:00pm - 9:00pm
Surprise

November 14, 2020

•

8:00pm - 9:00pm
Birthday Party

October 21, 2020

•

7:00pm - 7:45pm
Birthday Party

July 26, 2020

•

6:30pm - 7:15pm
Birthday Party

June 30, 2020

•

9:00pm - 9:15pm
Birthday Party

June 10, 2020

•

6:00pm - 7:00pm
Birthday Party

May 30, 2020

•

12:00pm - 12:15pm
Surprise

May 23, 2020

•

6:00pm - 6:45pm
Virtual Event

May 15, 2020

•

4:30pm - 11:00pm
Wedding Reception

May 01, 2020

•

4:00pm - 5:00pm
Virtual Event

April 19, 2020

•

6:00pm - 7:00pm
Birthday Party

November 23, 2019

•

7:00pm - 10:00pm
Wedding Reception

September 07, 2019

•

5:00pm - 10:00pm
Wedding Reception

August 18, 2019

•

2:00pm - 3:00pm
Children's Birthday Party

May 02, 2019

•

12:00pm - 1:00pm
Birthday Party

February 01, 2019

•

10:00pm - 10:30pm
Birthday Party

January 01, 2019

•

3:00pm - 3:30pm
Children's Birthday Party

August 31, 2018

•

6:00pm - 9:00pm
Wedding Reception

June 22, 2018

•

4:30pm - 8:00pm
Festival

June 08, 2018

•

6:00pm - 9:00pm
Dinner Party

April 28, 2018

•

11:00am - 4:30pm
Corporate Event

December 26, 2017

•

9:00pm - 10:00pm
Surprise

October 12, 2017

•

6:30pm - 9:30pm
Corporate Event

August 21, 2017

•

5:00am - 7:00am
Corporate Event

June 09, 2017

•

8:00pm - 9:30pm
Birthday (Adult)

May 28, 2017

•

11:00am - 2:00pm
Anniversary Party

February 03, 2017

•

1:00pm - 5:00pm
Convention/Trade Show

November 19, 2016

•

7:00pm - 8:30pm
Dinner Party
Set List
4 Non Blondes- What's Going On
ACDC- You Shook Me All Night
Alabama – Dixieland Delight
Alanis Morissette- One Hand In My Pocket
Alison Krauss- When You Say Nothing At All
Amos Lee- Night Train
Amos Lee- Sweet Pea
Audioslave- I am the Highway
Avett Brothers- January Wedding
Avicii- Hey Brother
Bad Company- Feel Like Makin' Love
Barenaked Ladies – Light Up My Room
Bart Crow Band- Wear My Ring
Beatles- Let it Be
Ben E. King- Stand By Me
Better Than Ezra- Good
Bill Withers- Ain't no Sunshine
Bill Withers- Lean on Me
Billy Currington- Let Me Down Easy
Billy Currington- People are Crazy
Black Crowes- She Talks to Angels
Blackstreet- No Diggity
Blake Shelton- Mine Would Be You
Bleu Edmunson - $50 and a Flask of Crown
Bluegrass- I'll Fly Away
Bluegrass- You are My Sunshine
Bob Dylan- Blowing in the Wind
Bob Dylan- Don't Think Twice, It's Alright
Bob Marley- No Woman, No Cry
Bob Marley- Three Little Birds
Bob Schneider- 40 Dogs (Romeo and Juliet)
Bob Schneider- Dirty Feeling
Bob Schneider- Honeypot
Bobby McFerrin- Don't Worry, Be Happy
Brandon Rhyder- Freeze Frame Time
Brandon Rhyder- Let the Good Times Roll
Bruno Mars- Marry You
Bruno Mars- Just The Way You Are
Buffalo Springfield – For What It's Worth
Charlie Robison- My Hometown
Chris Knight- Go On Home
Chris Knight- Love and a .45
Chris Stapleton- Tennessee Whiskey
Chris Stapleton- Whiskey and You
Citizen Cope- Sideways
City and Colour- The Girl
Civil Wars- Poison and Wine
Clay Walker- She's Always Right
Collective Soul- December
Collective Soul- Needs
Collective Soul- The World I Know
Collective Soul- Youth
Cory Morrow- Nashville Blues
Cory Morrow- Shame on Me
Counting Crows- Long December
Creedence Clearwater- Down on the Corner
Creedence Clearwater- Fortunate Son
Creedence Clearwater- Have You Ever Seen The Rain
Creedence Clearwater- Lookin' Out My Back Door
Darius Rucker- Don't Think I Don't Think About It
Darius Rucker- It Won't Be Like This For Long
Dobie Gray- Drift Away
Damien Rice- Cannonball
Dave Barnes – Nothing Fancy
Dave Matthews- Crash into Me
Dave Matthews- Where are you Going
David Allan Coe- Call Me By My Name
David Lee Murphey- Dust on the Bottle
Del Amitri- Driving With the Brakes On
Del Amitri- Tell Her This
Dierks Bentley- Come a Little Closer
Donovan- Colours
Doobie Brothers- Listen to the Music
Eagle Eye Cherry- Save Tonight
Eagles- Desperado
Eagles- Hotel California
Ed Sheeran- Photograph
Ed Sheeran- Tenerife Sea
Ed Sheeran- Thinking Out Loud
Edward Sharpe- Home
Eli Young- Crazy Girl
Eli Young- Even if it Breaks Your Heart
Eli Young- Highways and Broken Hearts
Eddie Rabbit- Love a Rainy Night
Edwin McCain- I'll Be
Elvis Presley – Can't Help Falling in Love
Eric Church- Wrecking Ball
Florida Georgia Line- Cruise
Frank Sinatra- My Way
Fresh Prince of Bellair Theme Song
Garth Brooks- To Make You Feel My Love
Gary Allan- Best I Ever Had
Gary Allan- Man to Man
Gary Allan- Songs About Rain
Gary Allan- The One
George Michael- Faith
George Strait- Amarillo By Morning
George Strait- Carrying Your Love With Me
George Strait- Troubadour
Gillian Welch- Look at Miss Ohio
Goo Goo Dolls- Iris
Gordon Lightfoot- Sundown
Great Big World- Say Something
Green Day- Good Riddance (Time of Your Life)
Guns and Roses- Knocking on Heaven's Door
Hank Williams- So Lonesome I Could Cry
Harry Chapin- Cats in the Cradle
Honeybrowne- Texas Angel
Hootie and the Blowfish- Only Wanna Be With You
Howie Day- Collide
Hozier- Take Me to Church
Hozier- Work Song
Iron and Wine- Flightless Bird, American Mouth
Iron and Wine- Naked as we Came
Iron and Wine- Such Great Heights
Israel Kamadawiwoole- Somewhere over the Rainbow
Jack Johnson- Bubble Toes
Jack Johnson- Flake
Jack Johnson- Taylor
James Bay- Let It Go
James Blunt- Bonfire Hearts
James Taylor- Carolina in My Mind
James Taylor- Fire and Rain
James Taylor- Something in the Way She Moves
James Taylor- Sweet Baby James
Jamey Johnson- In Color
Jason Isbell- Cover Me Up
Jason Mraz- I'm Yours
Jason Mraz- I Won't Give Up
Jerrod Niemann- What Do You Want
Joe Nichols- Brokenheartsville
John Denver- Country Roads
John Denver- Leaving on a Jetplane
John Denver- Rocky Mountain High
John Legend- All of Me
John Mayer- Daughters
John Mayer- Say
John Mayer- Who Says
John Mayer- Your Body is a Wonderland
John Mayer- XO
Johnny Cash- Folsom Prison Blues
Johnny Cash- Hurt
Johnny Cash- Ring of Fire
Josh Kelley- Home to Me
Josh Kelley- Old Time Memory
Kaleo- Way Down We Go
Katy Perry- Roar
Keith Urban- You'll Think of Me
Kenny Chesney- Anything But Mine
Kevin Fowler- Long Line of Losers
Kevin Sharp- Nobody Knows it But Me
Kid Rock- All Summer Long
Kip Moore- Hey Pretty Girl
Lauryn Hill- Can't Take My Eyes Off of You
Leona Lewis- Bleeding Love
Len- Steal My Sunshine
Limp Bizkit- Behind Blue Eyes
Linkin Park- Shadow of the Day
Live- Lightning Crashes
LMFAO- Sexy and I Know It
Lorde- Royals
Lumineers- Angela
Lumineers- Ho Hey
Lumineers- Stubborn Love
Lynyrd Skynyrd- Simple Man
Lynyrd Skynyrd- Tuesday's Gone
Matchbox 20- 3 am
Matchbox 20- Hang
Matchbox 20- Push
Matt Nathanson – Come on Get Higher
Marc Cohn- Walking in Memphis
Montell Jordan- This Is How We Do It
Mumford and Sons- I Will Wait
Mumford and Sons- Little Lion Man
Mumford and Sons- The Cave
Mumford and Sons- Timshel
Nashville Cast- A Life That is Good
Needtobreathe- Lay em Down
Needtobreathe- Washed by the Water
Norah Jones- Don't Know Why
Oasis- Champagne Supernova
Oasis- Wonderwall
Old Crow Medicine Show- Wagon Wheel
One Republic- Apologize
Paper Kites- Bloom
Passenger- Let Her Go
Passenger- Riding to New York
Pat Green- Carry On
Pat Green- George's Bar
Pat Green- John Wayne and Jesus
Pat Green- Wave on Wave
Peter, Paul, and Mary- Early Morning Rain
Phillip Phillips- Home
Police- Every Breath You Take
Prince- Kiss
Prince- Purple Rain
Randy Rogers- In My Arms Instead
Randy Rogers- Kiss Me in the Dark
Randy Travis- Forever and Ever Amen
Randy Travis- Out of my Bones
Ray Lamontagne- Beg, Steal, and Borrow
Ray Lamontagne- Hold You in My Arms
Ray Lamontagne- Jolene
Red Hot Chili Peppers- Under the Bridge
Rich Price- Turn Off My Heart
Rihanna- We Found Love
Robert Earl Keen- Feeling Good Again
Robert Earl Keen- Gringo Honeymoon
Robert Earl Keen- I'm Coming Home
Robert Earl Keen- Merry Christmas from the Family
Robert Earl Keen- The Road Goes on Forever
Roger Creager- Everclear
Roger Creager- Love
Rolling Stones- You Can't Always Get What You Want
Roo Panes- Little Giant
Rufus Wainwright- Hallelujah
Ryan Bingham- Southside of Heaven
Ryan Bingham- Sunrise
Ryan Bingham- Weary Kind
Sam Hunt- Take Your Time
Sam Smith- I'm Not the Only One
Sam Smith- Stay With Me
Sarah McLachlan- I Will Remember You
Semisonic- Closing Time
Semisonic- DND
Seven Mary Three- Cumbersome
Shawn Mullins- Joshua
Simon and Garfunkel- Cecilia
Simon and Garfunkel- The Boxer
Snow Patrol- Chasing Cars
Steve Miller Band- The Joker
Stevie Nicks- Landslide
Stoney Larue- Down in Flames
Stoney Larue- Feet Don't Touch the Ground
Stoney Larue- Oklahoma Breakdown
Strumbellas- Spirits
Teddy Geiger- For You I Will
The Band- The Weight
Third Eye Blind- Jumper
Thomas Rhett- Die A Happy Man
Tim McGraw- Grown Men Don't Cry
Tim McGraw- She's My Kind of Rain
Toad the Wet Sprocket- Walk On The Ocean
Tom Petty- Free Falling
Tom Petty- Mary Jane's Last Dance
Tom Petty- You Don't Know How it Feels
Tom Petty- Wildflowers
Tom Petty- Won't Back Down
Tonic- If You Could Only See
Tracy Lawrence – Paint Me a Birmingham
Train- Marry Me
Train- Meet Virginia
Turnpike Troubadours- Diamonds and Gasoline
U2- Still Haven't Found What I'm Looking For
U2- With or Without You
UB40- Red Red Wine
Uncle Lucius- Keep the Wolves Away
Van Morrison- It Stoned Me
Vance Joy- Riptide
Vertical Horizon- Echo
Verve- Freshmen
Verve Pipe- Bittersweet Symphony
Wade Bowen- Mood Ring
Wade Bowen- Who I Am
Wallflowers- 6th Avenue Heartache
Wallflowers- One Headlight
Wallflowers- Three Marlenas
Warren Haynes- Soulshine
X-Ambassadors- Unsteady
Zac Brown- Chicken Fried
Zac Brown- Free
Zac Brown- Highway 20 Ride
Influences & Inspiration
Jonathan has a lot of musical influences. His playlist is quite diverse due to the fact that his musical tastes are quite diverse. On his personal listening playlists are bands such as Mumford and Sons, James Taylor, Dave Matthews, Johnny Cash, Robert Earl Keen, Tom Petty, Creedence Clearwater Revival, Bob Dylan, John Mayer, Oasis, and many more. Jonathan loves most types of music and that is why the setlists that he plays are so very diverse!
Testimonials
Jonathan Moody is my number one contact when we need music for an event at the Hyatt Wild Oak Ranch. He is very kind and professional, brings his own set up and equipment and he takes all types of requests from our guests and will play it on the spot. Besides being professional he has a great voice and I personally have used him the last three years for any type of music event. I now use him at the Hyatt Wild Oak Ranch. our guests love him and I will always go to Jonathan first for any type of live music we made need here at our property. I highly recommend Jonathan for any type of music event!
Recreation Manager at Hyatt Wild Oak Ranch
C.J. Goodwyn
– Hyatt
We first heard Jonathan play at a venue in San Antonio and were amazed at his range and talent. Also, the fans started lining up and stayed for his entire set. We booked him and his band for our charity event in Dallas and were glad we did. In addition to his great original songs, he and his band have an extensive setlist perfect for acoustic and live shows. We had quite a range of people from old to young with various musical tastes, and everyone really enjoyed his music and had a great time. Hope to book him again, if he's not touring or in Nashville!
J Frederick, Chair, Spike Dykes Charity Fund
– J Frederick
Pat B. -- Meeting and Event Planner
at Hallmark Cards, Inc.
Kansas City, Mo
(continued from previous testimonial)
The Jonathan Moody Band was awesome! Their music got our attendees up on the dance floor almost immediately, they were able to read the crowd on the tunes and type of music they enjoyed, and the band members became part of our family for that evening.
I highly recommend this band to any event planner that needs a band/music for one of their corporate events – no matter where your meeting might take place!
– Hallmark Cards (continued)
Pat B. -- Meeting and Event Planner
at Hallmark Cards, Inc.
Kansas City, Mo
Dear Fellow Meeting and Event Planners:
I planned a conference in Scottsdale, AZ that required a country band for one of our evening events. After listening to the many groups recommended by the hotel and event company, I could not find a group that satisfied me. One of our VP's commented in passing, that it was a shame we "couldn't get that guy from Texas that plays in the lounge at the Westin La Cantera in San Antonio. He has the best voice I've heard, but he doesn't sing country." That was the lead I needed!
I contacted the Westin, got in touch with Jonathan Moody, and found that he not only sang country, rock, etc., but he also had a band. After exchanging numerous calls and videos, we booked Jonathan and his band, flew them to Arizona, ended up paying less than the groups that had been recommended, and our attendees had the time of their lives. The band even worked with our management team in their line dance performance!
(continued on next testimonial due to space restriction)
– Hallmark Cards
March 12, 2014
Dear Jonathan,
Thank you for playing such an important role in the success of the 93rd Annual NFHS Summer Meeting in Nashville. Your participation in our event not only added entertainment value but enhanced the quality of the conference.
You were excellent to work with from the start. We appreciate your professionalism and eagerness to play for our group. During scheduled performance times, you were always punctual and prepared. You had a great attitude and remained composed during high stress situations.
Your passion for music and performing truly shines through when you play and adds a personal aspect to your performances. You are a highly skilled musician and an outstanding entertainer, and we recommend you with highest regards to any potential client.
Thank you again for your outstanding work and excellent performances. We hope to have the opportunity to work with you again in the future.
Sincerely,
Mark Koski Director of Sports, Events and Development
National Federation of State High School Association
– Mark Koski
"I have worked with the Jonathan Moody Band for four years now. Jonathan is truly a pleasure to work with. First of all, he's extremely talented! But – possibly more importantly – he is extremely easy to work with. Flexible, responsive, punctual, and professional. I always know that I can count on him and don't have to worry that he will follow through with everything as promised. As an event planner for both corporate and non-profit events, this makes my job that much less complicated. I would use Jonathan and his band at every event if I could."
Christyn Baer Senior Project Manager The CE Group
– CE Group
"Jonathan Moody is a clean, consummate professional and always set up and started on time for corporate events. His sets are clever and varied and he engaged the crowd and got them dancing, even at stuffy country clubs! His country look belies his knowledge of many genres, this boy can rock too! I would highly recommend booking his talented band for your party, they will not disappoint!"
Kaz Sephton former entertainment specialist for Sturchio Entertainment
– Kaz Sephton