Your list is empty.
Save musicians, entertainers, speakers, and services, and they'll appear here.
Free Quick Quote
This vendor provides virtual services
Back to Singing Guitarists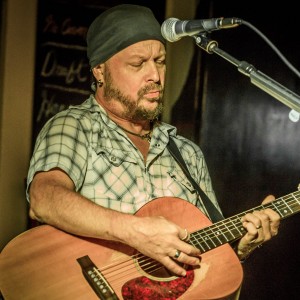 Joe Heilman
5.0
(39 reviews)
Baltimore, MD
Travels up to 500 miles
$400 and up
Get a Free Quick Quote
Overview
From rock, to blues, to Motown, Joe Heilman does it all with a voice that will make you a believer!
---
---
Booking Info
Gig Length: 60 - 240 minutes
Insurance: $2,000,000 - Insured through Scottsdale insurance Co.
What to Expect
Joe Heilman puts his distinctive voice on a wide variety of genres from Classic Rock to Top 40 and Motown, along with original music for all types of venues, private parties, corporate events, weddings, and festivals. He can also provide background/ceremony music for intimate occasions and perform anywhere from one special song up to 4 hours of music and entertainment.
About
Joe Heilman grew up listening to his mother's soul music & stealing his father's Beatles and country records. So when he picked up an acoustic guitar what came out was a little bit of everything…and it still does!
Joe's been writing & performing for over twenty years. He's performed in almost every state of the union from bars & clubs to churches & homeless shelters…
The years have left a voice that sounds as well worn as a saxophone, weathered and rich...Now every song is peppered with that soulful seasoning that makes you feel warm all over!
If your lookin' for music to move ya...you just found your man.
Additional Booking Notes
Approximately 6' x 6' flat surface for setting up.
Electrical outlets
Services Offered
Upcoming Booked Events
October 29, 2022

•

2:00pm - 4:00pm
Festival

November 06, 2022

•

2:00pm - 6:00pm
House Party
Past Booked Events
September 03, 2022

•

7:30pm - 11:00pm
House Party

June 26, 2022

•

3:00pm - 5:00pm
Wedding Reception

June 19, 2022

•

5:00pm - 9:00pm
Nonprofit Event

May 07, 2022

•

3:30pm - 6:30pm
House Party

March 05, 2022

•

7:30pm - 10:00pm
Restaurant/Bar Event

November 19, 2021

•

6:00pm - 9:00pm
Surprise

November 14, 2021

•

3:00pm - 6:00pm
Funeral/Memorial Service

November 06, 2021

•

3:00pm - 5:30pm
Fundraiser

October 30, 2021

•

6:00pm - 9:00pm
Baby Shower

October 23, 2021

•

6:00pm - 10:00pm
Halloween Party

October 02, 2021

•

1:00pm - 3:30pm
Fundraiser

September 18, 2021

•

5:00pm - 8:00pm
House Party

September 04, 2021

•

12:00pm - 3:00pm
House Concert

August 28, 2021

•

7:00pm - 10:00pm
House Party

July 16, 2021

•

1:00pm - 1:45pm
Funeral/Memorial Service

July 04, 2021

•

2:00pm - 5:30pm
Holiday Party

June 19, 2021

•

6:00pm - 9:00pm
Graduation

May 22, 2021

•

4:30pm - 8:00pm
Wedding Reception

March 27, 2021

•

5:30pm - 8:30pm
Camp Event

December 19, 2020

•

6:00pm - 9:30pm
Birthday Party

November 07, 2020

•

6:00pm - 9:00pm
House Party

October 31, 2020

•

7:00pm - 11:00pm
House Party

October 24, 2020

•

5:00pm - 10:00pm
Birthday Party

October 04, 2020

•

4:00pm - 7:00pm
Festival

September 25, 2020

•

5:00pm - 8:00pm
Camp Event

August 12, 2020

•

7:00pm - 9:00pm
House Party

August 08, 2020

•

6:00pm - 10:00pm
Birthday Party

July 30, 2020

•

5:30pm - 8:30pm
Birthday Party

June 19, 2020

•

7:00pm - 10:00pm
House Party

June 06, 2020

•

7:00pm - 10:00pm
Birthday Party

February 26, 2020

•

5:00pm - 7:00pm
Launch Party

February 22, 2020

•

6:30pm - 9:00pm
Birthday Party

January 25, 2020

•

5:00pm - 7:00pm
Corporate Event

December 28, 2019

•

6:30pm - 10:30pm
Cocktail Party

December 14, 2019

•

7:00pm - 10:30pm
Christmas Party

November 29, 2019

•

7:00pm - 11:00pm
House Party

November 07, 2019

•

5:00pm - 7:00pm
Corporate Event

October 27, 2019

•

1:00pm - 4:00pm
Corporate Event

October 26, 2019

•

4:00pm - 9:00pm
Wedding Reception

September 27, 2019

•

6:00pm - 10:00pm
Wedding Cocktail Hour

July 13, 2019

•

3:00pm - 6:30pm
Birthday Party

July 10, 2019

•

12:30pm - 3:30pm
Corporate Event

July 06, 2019

•

7:30pm - 10:30pm
Birthday Party

April 26, 2019–April 27, 2019

•

7:00pm - 1:00am
Corporate Event

April 13, 2019

•

3:30pm - 5:00pm
Wedding Ceremony

April 06, 2019

•

7:00pm - 9:00pm
Birthday Party

December 21, 2018

•

6:00pm - 10:30pm
House Party

December 08, 2018

•

5:00pm - 7:30pm
Christmas Party

December 06, 2018

•

5:00pm - 7:00pm
Corporate Event

November 10, 2018

•

3:00pm - 5:00pm
Grand Opening

August 13, 2018

•

5:00pm - 8:00pm
Cocktail Party

July 30, 2018

•

7:00pm - 10:00pm
Johnny Mananas (Virginia Beach, Va)

July 29, 2018

•

7:00pm - 10:00pm
Cocktail Party

July 29, 2018

•

7:00pm - 10:00pm
Virginia Oceanhouse (Virginia Beach Va)

July 29, 2018

•

1:00pm - 4:00pm
Captain's Galley (Norfolk Va)

July 28, 2018

•

7:00pm - 10:00pm
Grey's Point Camp (Topping Va)

July 27, 2018

•

7:00pm - 10:00pm
The Patriot Pub (Virginia Beach Va)

July 25, 2018

•

6:00pm - 9:00pm
Craft 31 (Williamsburg Va)

July 24, 2018

•

9:00pm - 11:00pm
Keagan's Irish Pub (Virginia Beach Va)

July 23, 2018

•

7:00pm - 10:00pm
Johnny Mananas (Virginia Beach Va)

July 22, 2018

•

7:00pm - 10:00pm
Virginia Oceanhouse (Virginia Beach Va)

July 22, 2018

•

1:00pm - 4:00pm
Captain' s Galley (Norfolk Va)

July 21, 2018

•

7:00pm - 10:00pm
Cutty Sark Marina

July 21, 2018

•

1:00pm - 4:00pm
Monticello at Town Center (Hampton Va)

July 20, 2018

•

9:00pm - 11:00pm
Wild Wing Cafe (Chesapeake Va)

July 19, 2018

•

5:00pm - 8:00pm
Colonial Heritage (Williamsburg Va)

July 18, 2018

•

6:00pm - 9:00pm
Berret's Taphouse Grill (Williamsburg Va)

July 17, 2018

•

7:00pm - 10:00pm
The Office (Hayes Va)

July 16, 2018

•

7:00pm - 10:00pm
Johnny Mananas (Virginia Beach Va)

July 15, 2018

•

7:00pm - 10:00pm
Virginia Oceanhouse (Virginia Beach Va)

July 15, 2018

•

1:00pm - 4:00pm
Captain's Galley (Norfolk Va)

July 14, 2018

•

6:00pm - 10:00pm
Cheeseburger in Paradise (Virginia Beach Va)

July 14, 2018

•

1:00pm - 4:00pm
Private Engagement

July 13, 2018

•

8:00pm - 11:00pm
Capriccio Restaurante (Williamsburg, Va)

July 12, 2018

•

5:00pm - 8:00pm
Colonial Heritage (Williamsburg, Va)

July 11, 2018

•

6:00pm - 10:00pm
Blue Pete's

July 09, 2018

•

7:00pm - 10:00pm
Johnny Mananas

July 08, 2018

•

7:00pm - 10:00pm
Virginia OceanHouse

July 08, 2018

•

1:00pm - 4:00pm
Captain's Galley

July 07, 2018

•

7:00pm - 10:00pm
Berret's Taphouse Grill (Williamsburg Va)

July 06, 2018

•

9:00pm - 11:55pm
AJ Gators (Fairfield)

July 05, 2018

•

6:00pm - 9:00pm
James River Country Club

July 04, 2018

•

3:00pm - 6:00pm
Private Party

June 30, 2018

•

9:00pm - 11:55pm
Lib's Grill (Baltimore Md)

June 29, 2018

•

9:00pm - 11:55pm
Lib's Grill (Baltimore Md)

June 26, 2018

•

6:00pm - 9:30pm
Corporate Event

June 22, 2018

•

10:00pm - 11:55pm
The Barrel Room (Norfolk Va)

June 16, 2018

•

1:00pm - 3:00pm
Graduation

June 14, 2018

•

7:00pm - 10:00pm
Berret's Taphouse Grill (Williamsburg Va)

June 13, 2018

•

8:00pm - 11:00pm
Inland Reef (Virginia Beach Va)

June 09, 2018

•

9:00pm - 11:55pm
Wild Wing Cafe (Chesapeake Va)

June 08, 2018

•

6:00pm - 10:00pm
Cheeseburger in Paradise (Virginia Beach Va)

June 05, 2018

•

7:00pm - 10:00pm
The Office (Hayes Va)

June 02, 2018

•

7:00pm - 10:00pm
Berret's Taphouse Grill (Williamsburg Va)

June 01, 2018

•

6:00pm - 10:00pm
Cheeseburger in Paradise (Virginia Beach Va)

May 26, 2018

•

7:00pm - 10:00pm
Private Party

May 25, 2018

•

9:00pm - 11:55pm
Lib's Grill (Baltimore, Md)

May 19, 2018

•

7:30pm - 10:30pm
Stan's Firehouse Grill (Virginia Beach Va)

May 18, 2018

•

8:30pm - 11:30pm
Capriccio (Williamsburg Va)

May 16, 2018

•

7:00pm - 10:00pm
Berret's Taphouse Grill (Williamsburg Va)

May 12, 2018

•

7:00pm - 10:00pm
Bethpage Camp Resort (Urbanna Va)

May 11, 2018

•

9:00pm - 11:55pm
Fin McCools (Virginia Beach Va)

May 10, 2018

•

12:00pm - 1:30pm
School Assembly

May 09, 2018

•

8:00pm - 11:00pm
Inland Reef (Virginia Beach Va)

May 05, 2018

•

7:00pm - 10:00pm
Berret's Taphouse Grill (Williamsburg Va)

May 04, 2018

•

8:30pm - 11:30pm
Capriccio (Williamsburg Va)

April 29, 2018

•

1:00pm - 4:00pm
Private Party

April 28, 2018

•

8:00pm - 11:30pm
Capriccio (Williamsburg Va)

April 27, 2018

•

9:00pm - 11:55pm
AJ Gators Fairfield (Virginia Beach Va)

April 25, 2018

•

10:00pm - 11:00pm
The Sandbar (Newport News Va)

April 24, 2018

•

7:00pm - 10:00pm
The Office (Hayes Va)

April 21, 2018

•

6:00pm - 10:00pm
Cheeseburger In Paradise (Virginia Beach Va)

April 20, 2018

•

9:00pm - 11:00pm
Finn McCools (Virginia Beach Va)

April 15, 2018

•

6:00pm - 10:00pm
Stan's Firehouse Grill (Virginia Beach Va)

April 13, 2018

•

5:30pm - 8:30pm
Craft 31 (Williamsburg Va)

April 12, 2018

•

8:30pm - 11:30pm
New River Taphouse (Virginia Beach Va)

April 11, 2018

•

8:00pm - 11:00pm
Inland Reef (Virginia Beach Va)

April 07, 2018

•

5:00pm - 9:00pm
Brick & Mortar Brewing (Suffolk Va)

April 06, 2018

•

8:00pm - 11:30pm
Capriccio (Williamsburg Va)

March 30, 2018

•

9:30pm - 11:55pm
Longboards (Newport News)

March 28, 2018

•

6:30pm - 9:30pm
My Neighbors Pub

March 24, 2018

•

9:00pm - 11:55pm
The Hunt Room/Cavalier Hotel

March 23, 2018

•

7:00pm - 10:00pm
The Cutty Sark Marina

January 30, 2018

•

7:00pm - 10:00pm
The Office (Hayes, Va)

January 27, 2018

•

9:00pm - 11:00pm
Hair Of The Dog (ODU) (Norfolk, Va)

January 26, 2018

•

5:30pm - 8:30pm
Craft 31 (Williamsburg, Va)
Set List
311 - Amber
AC/DC - Girls Got Rhythm
Bryan Adams - Cuts Like A Knife
Bryan Adams - Summer of 69
Aerosmith -What It Takes
Allman Bros. - Midnight Rider
Alice In Chains - Over Now
Audio Slave - I Am The Highway
Bad Company - Shooting Star
Bad Company - Good Lovin' Gone Bad
Bad Company - Bad Company
James Bay - Let It Be
The Beatles - Blackbird
The Beatles - Hide your Love Away
The Beatles - Oh Darlin'
The Beatles - She Came…Bathroom Window
Elvin Bishop - Fooled Around and Feel In Love
Black Crows - Jealous Again
Black Crows - She Talks To Angels
The Black Keys - Lonely Boy
Bobby Blue Bland - Members Only
Bobby Blue Bland - Ain't No Love
Bon Jovi - Wanted Dead Or Alive
Zac Brown - Lovin You Easy
Zac Brown - Chicken Fried
Jimmy Buffet - Margaritaville
Jimmy Buffet - He Went to Paris
Johnny Cash - Folsom Prison Blues
Tracy Chapman - Give Me One Reason
Ray Charles - What I'd Say
Cheap Trick - The Flame
Eric Clapton - Lay Down Sally
Eric Clapton - Change the World
Eric Clapton - Wonderful Tonight
Jimmy Cliff - Sitting In Limbo
Joe Cocker - Unchain My Heart
Coldplay - Magic
The Commodores - Easy
Sam Cooke - Bring It On Home to Me
Counting Crows - Mr. Jones
Cream - Crossroads
CCR -Down On the Corner
CCR - Have You Ever Seen The Rain
Jim Croce - You Don't Mess Around With Jim
Dave Matthews Band - Crush
Def Leppard - Hysteria
Gavin DeGraw - Not Over You
The Doobie Brothers - Listen To The Music
The Drifters - Under the Boardwalk
The Eagles - Seven Bridges Road
The Eagles - Peaceful Easy Feeling
The Eagles - Learn To Be Still
The Eagles - One Of These Nights
The Eagles - Desperado
The Eagles - Take It Easy
Emerson Drive - Moments
The Foo Fighters - Walk
The Four Tops - Sugar Pie Honey Bunch
Donavan Frankenreiter - It Don't Matter
Free - Alright Now
Free - Fire & Water
Peter Gabriel - In Your Eyes
Marvin Gaye - How Sweet It Is
Marvin Gaye - What's Goin' On
Marvin Gaye - Heard It Through The Grapevine
Genesis - I Can't Dance
The Guess Who - American Woman
The Guess Who - No Sugar Tonight
Guns & Roses - Sweet Child O Mine
Gnares Barkley - Crazy
Lou Gramm - Midnight Blue
The Grateful Dead - Friend of The Devil
Macy Gray - I Try
Al Green - Let's Stay Together
Al Green - Take Me To The River
Hall & Oates - She's Gone
Ben Harper - Steal My Kisses
Don Henley - Boys of Summer
John Hiatt - Angel Eyes
Hootie & the Blowfish - Let Her Cry
Hothouse Flowers - It'll Be Easier In The Morning
Incubus - Drive
INXS - Mystify
Isley Bros. (ZZ Top) - I Thank You
The Jackson 5 - I Want You Back
Billy Joel - Only The Good Die Young
Jack Johnson - Sitting, Waiting, Wishing
Robert Johnson - Sweet Home Chicago
Journey - Don't Stop Believing
Journey - Lights
BB King - The Thrill Is Gone
Ben E. King - Stand By Me
Freddy King - I'm Torn Down
Kings of Leon - Use Somebody
Kiss - Beth
Kiss - Hard Luck Woman
Lenny Kravitz - Are You Gonna Go My Way
Kris Kristopherson - Sunday Mornin' Comin' Down
Ray Lamontagne - You Are the Best Thing
Johnny Lang - Lie To Me
Johnny Lang - Breakin' Me
Led Zepplin - Rock & Roll
Led Zepplin - Ramble On
Led Zepplin - Hey, Hey, What Can I Do
Led Zepplin - Thank You
Amos Lee - Sweet Pea
Johnny Legend - All of Me
James Lidell - A Little Bit of Feel Good
Live - I Alone
Looking Glass - Brandy
Lynyrd Skynyrd - Simple Man
Lynyrd Skynyrd - Ballad of Curtis Lowe
Lynyrd Skynyrd - Call Me The Breeze
Lynryd Skynryd - Sweet Home Alabama
Taj Mahal - She Caught The Katy
Taj Mahal - My Creole Bell
Taj Mahal - Lovin' In My Baby's eyes
Bob Marley - One Love
Bob Marley - Three Little Birds
Bob Marley - Is This Love
Bob Marley - Redemption Song
Ziggy Marley - True To Myself
Maroon 5 - She Will Be Loved
Bruno Mars - Locked Out of Heaven
Bruno Mars - Just The Way You Are
The Marshall Tucker Band - Can't You See
Matchbox 20 - 3am
John Mayer - Gravity
John Mayer - Waiting On The World To Change
Paul McCartney - Maybe I'm Amazed
John Mellencamp - Little Pink Houses
Keb Mo - Anybody Seen My Girl
Keb Mo - Life Is Beautiful
The Mommas & Pappas - California Dreamin'
Van Morrison - Wild Night
Van Morrison - Into The Mystic
Van Morrison - Domino
Van Morrison - Brown Eyed Girl
Motley Crue - Home Sweet Home
Mr. Big - To Be with You
Jason Mraz - I'm Yours
Matt Nathanson - Come One Get Higher
Old Crow Medicine Show - Wagon Wheel
Pearl Jam - Yellow Ledbetter
Pearl Jam - Better Man
Pearl Jam - Black
Tom Petty - Last Dance With Mary Jane
Tom Petty - American Girl
Tom Petty - Free Fallin'
Wilson Picket - Mustang Sally
Wilson Picket - The Midnight Hour
Billy Preston - Nothin From Nothin
Prince - Kiss
Prince - Little Red Corvette
Prince - Purple Rain
John Prine - Souvenirs
John Prine - Angel From Montgomery
Corrine Bailey Rae - Put Your Records On
The Rascals - Groovin
The Ravyns - No Regular Woman
The Red Hot Chili Peppers - Soul To Squeeze
Otis Redding - These Arms of Mine
Otis Redding - Hard To Handle
Otis Redding - Dock of The Bay
Otis Redding - Mr. Pitiful
The Revivalists - Wish I Knew You
Smokey Robinson - Tracks of My Tears
Kid Rock - Roll On
The Rolling Stones - Honky Tonk Woman
The Rolling Stones - Wild Horses
The Rolling Stones - Brown Sugar
The Rolling Stones - Tumblin' Dice
Sam & Dave - Hold On I'm Comin
Sam & Dave - Soul Man
Santana - Smooth
Bob Seger - Hollywood Nights
Bob Seger - Against The Wind
Bob Seger - Tryin' To Live My Life Without You
Bob Seger - You'll Accompany Me
Bob Seger - Night Moves
Bob Seger - Main Street
Bob Seger - Beautiful Loser
Bob Seger - Still The Same
Seven Mary Three - Cumbersome
Ed Sheeran - Thinking Out Loud
Shinedown - Second Chance
Skid Row - I Remember You
Sly & the Family Stone - Thank You
Sam Smith - Stay with Me
The Smithereens - A Girl Like You
Soul Asylum - Runaway Train
Bruce Springsteen - Thunder Road
Chris Stapleton - Tennessee Whiskey
Steppenwolf - Magic Carpet Ride
The Steve Miller Band - Rockn' Me Baby
The Steve Miller Band - The Joker
Cat Stevens - Wild World
Rod Stewart - You Wear It Well
Rod Stewart - Maggie May
Stone Temple Pilots - Interstate Love Song
The Temptations - My Girl
The Temptations - Ain't to Proud To Beg
The Temptations - Since I Lost My Baby
The Temptations - Just My Imagination
Tesla - Love Song
Rob Thomas - Street Corner Symphony
Three Dog Night - Shambala
Three Dog Night - Brickyard Blues
Traditional - Baby Please Don't Go
Train - Hey Soul Sister
Train - Drops Of Jupiter
Van Halen - Beautiful Girls
Towns Van Sant - Pancho & Lefty
Stevie Ray Vaughen - Cold Shot
U2 - In A little While
U2 - When Love Comes To Town
U2 - One
John Waite - Missing You
Tom Waits - Hold On
Muddy Waters - Rollin' n' Tumblin'
Bill Withers - Ain't No Sunshine
The Who - Behind Blue Eyes
The Who - Bargain
Howlin' Wolf - I Ain't Superstitious
Howlin' Wolf - Built For Comfort
Stevie Wonder - Superstition
Stevie Wonder - Sir Duke
Mike Zito - Hello Midnight
Influences & Inspiration
Otis Redding; Bob Seger; Joe Cocker; John Mellancamp
Setup Requirements
Approximately 6' x 6' flat surface for setting up. Electrical outlets
Approximately 6' x 6' flat surface for setting up. Electrical outlets