Your list is empty.
Save musicians, entertainers, speakers, and services, and they'll appear here.
Free Quick Quote
This vendor provides virtual services
Back to Saxophone Players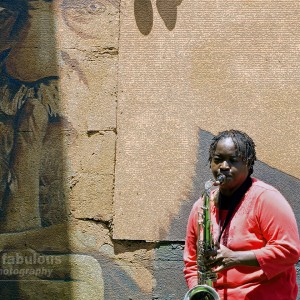 Indeego Charleston
0
(0 reviews)
La Plata, MD
Travels up to 200 miles
negotiable
Get a Free Quick Quote
Overview
Musically, I play a variety of family friendly music for tourist in the business district in Charleston, SC New Orleans, LA, Denver,CO to name a few. . Including but not limited to National Anthems (Star Spangled Banner, Lift Every Voice and Sing) Nursery Rhymes, Sing Along type music (The Adams family, If you're happy and you know it) Motown Classics, Gospel and Hymns, ballads for weddings, anniversaries, and proposals. Popular movie and tv show theme songs. Birthday tributes and funeral ceremonies.
As a comedian I mostly write social commentary, family based humor, and political satire. As a stand up comedian I perform adult content style material not meant for children.
---
Reviews
Be the first to review Indeego Charleston
---
Booking Info
Gig Length: 10 - 60 minutes
About
Tonya Maynor bka Indeego Charleston is a native of North Charleston, SC she graduated from North Charleston High School in 1995. She enlisted in the US Army August 21, 2001. Tonya served all over the world including Ft. Jackson, SC Ft. Lee, VA, South Korea, Germany, Ft. Eustis, VA, Ft. Bragg, NC as well as two tours in Iraq.
After receiving an honorable discharge in 2008 she attended culinary school on the post 9-11 GI BILL and graduated in 2012 with a degree in Culinary Arts Management.
Tonya knew she wanted to play the saxophone since she was six after seeing Saxophonist Clarence Clemons also known as "The Big Man" on TV. It wasn't until she attended high school that she was able to choose what she wanted to play.
During that time she learned basic music theory, joined the marching band, and participated in the concert band. She was bothered that she could not play by ear only read music. When she graduated high school she stopped playing.
In 2007 Tonya was serving her second deployment in Iraq with the 82nd Airborne Division as a Chaplain's Assistant. After a memorial service the desire to play the saxophone was overwhelming to her. She ordered one online and had it delivered to her in Camp Tallil, Iraq. She practiced in the post Chapel but never played in front of anybody because she was afraid.
Until 2010 Tonya kept the saxophone after an attempt to pawn it didn't work out, she tried getting lessons but it didn't work out. However the instructor suggested she have a repair shop check it for leaks. When she did that the sound matched what she was hearing.
On her birthday 04 November 2012 after receiving another job rejection she decided to play on the street corners of Charlotte, NC she saw a man singing on the corner and people giving him money. The first song she played was twinkle, twinkle little star. A man in a wheelchair asked her if she had change for a five because he wanted to give her a dollar, she thanked the man but told him she was flat broke. He asked her to play amazing grace she did and he wheeled away, ten minutes later he came back and gave Tonya her first dollar as a musician.
Tonya Maynor has been a fan of stand-up comedy all her life. Her first experience with telling her jokes got her in trouble at school when she reenacted character's from Whoopi Goldberg's "The Spook Show". She didn't care that she got in trouble the feeling she got when she made people laugh was addictive.
Tonya tried stand up in her teens but was overcome with stage fright and forgot her material after receiving a lukewarm response she constantly wrote plays, jokes, and skits but never shared them. She was always the funny girl at work, in class, and in group settings. Her facial expressions, one liners, improv, creative word play, impersonations, and storytelling was a natural part of her personal development.
She studied comedians and regularly attended comedy shows but never considered trying to perform until she saw Queen of Comedy comedian Sommore at a show. At the meet and greet she wanted a picture with Sommore and had her own camera the man wanted to charge her 10.00 that she didn't have. She walked up to the famed comedian put her arm around her and stared at the man until he took the picture. Sommore was tickled and laugh hysterically and said "oooh she is determined, gone and take the picture". Having the Queen of Comedy laugh at Tonya was the blessing she needed to go to open mics again after a fifteen year hiatus.
As a practice drill she likes to make comedians laugh. She met several comedians at the 2012 Democratic National Convention. She walked up to comic legend Micheal Colyer and yelled "YOU ARE NOT MY FATHER…are you?" The comedian was startled, grabbed his heart and laughed. When she saw comic Tommy Davidson she told him she was a fan of his work, and proud of him for not wearing a dress. He smiled and replied in a very deep manly voice "You noticed that right."
Tonya has written and produced her own stand up special called "Good Girl Gone" set to debut and tour in 2014. She is currently involved in an ongoing study for a comedy documentary about comedians throughout history. As an artist she has developed a series dedicated to her favorite comedians who have passed away.
When asked her goals or dreams in comedy she says she has a lot of work ahead of her; to meet and thank the comedians who have inspired her and to recreate a "Harlem Nights" movie with her favorite comedians, perform on a Shaq Comedy Special, to perform an HBO special, write for the OWN network, work with Dick Gregory, Whoopi Goldberg, Paul Mooney, Larry David, Sommore, Steve Harvey, Ice Cube, Monique, Eddie Murphy, and Dave Chappelle.
Tonya Maynor has loved reading since she was four. Sitting for hours at the dinner table with her Grandfather reading the newspaper and discussing current events. As a child she was often scolded for her overactive imagination and story telling. She would write stories and plays when she had to stay indoors for getting in trouble.
Throughout her early school years she won awards for essays, poems, and writing contests. She never considered a career as a writer because a teacher told her she wouldn't make a decent living as a writer.
In 2010 Tonya created Me and Grandaddy Entertainment Productions and In the Name Of Love Foods. As a personal Chef Tonya found herself writing menu descriptions all the time and having to use colorful language to describe foods. Her love of words and word play came in handy. She started developing poems,songs, stories from her culinary creations when she began sharing them people told her she was a good writer. That gave Tonya the encouragement she needed to continue.
In 2013 Tonya created the Cookbook Mixtapes as a way to showcase her ability to cook, play the saxophone, paint, and write. She wanted to purchase her own food truck and restaurant and started selling tickets to her show to raise funds. Something that was unheard of many told her it would never work. Even told her the name The Cookbook Mixtapes was too ghetto and that she should change it. Going off her experience of producing a variety show in while on deployment in Iraq called "The Spoken Word Café" Tonya knew she had something special and stuck with her dream.
Services Offered
Past Booked Events
May 15, 2017–June 01, 2017

•

1:00pm - 12:00am
The New Journey West - Onto Las Vegas
Set List
"Lunchtime on Market Street " (45 min. set)
Lift Every Voice and Sing
This Little Light of Mine
Blessed Assurance
Sittin by the Dock of the Bay
My Girl
Take The A Train
I'll Be There
The Way You Make Me Feel
Rockin robin
The Flintstones
Mr Ed
The Brady Bunch
Sesame Street
Margaritaville
Feeling Good
Yesterday
I Can't Help Fallin Love With You
Fallin
I Just Called to Say I Love You
Ain't No Sunshine
Stand By Me
I Heard It Through The Grapevine
Mo Better Blues
The Sound of Music
The Itsy Bitsy Spider
ABC Song
London Bridge
The Wheels On The Bus
Amazing Grace
America The Beautiful
The Star Spangled Banner
Influences & Inspiration
James Brown/Maceo Parker - showmanship, work ethic, energy.
David Ruffin/Otis Redding- soulful power sound.
Whitney Houston/Anita Baker/Chaka Khan- sound, feeling, emotion vocal power.
Prince- musicianship, creativity, spirituality, one person show style.
Micheal Jackson- playfulness, movements, dance, precision.
Marvin Gaye/ Stevie Wonder/ Classic Motown
The Beatles/Elton John/Guns and roses/Paul McCartney
Grover Washington Jr./Earth Wind and Fire/ Janet Jackson
John Coltrane/Dizzy Gilespie/Miles Davis/ Duke Ellington/ Theoloneous Monk
The Ojays/Frankie Beverly and Maze
COMEDIANS
Whoopi Goldberg/Moms Mabley
George Carlin/Dick Gregory/ Paul Mooney
Dave Chapelle/Sommore/ Monique/Sheryl Underwood
Steve Harvey/Bernie Mac/