Your list is empty.
Save musicians, entertainers, speakers, and services, and they'll appear here.
Free Quick Quote
This vendor provides virtual services
Back to Pianists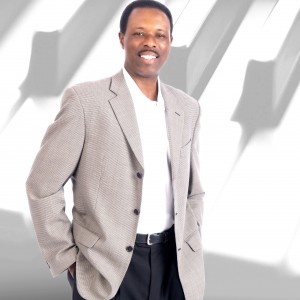 Gerald Foster Detroit Metro Airport Pianist
5.0
(64 reviews)
Detroit, MI
Travels up to 200 miles
Contact for rates
Get a Free Quick Quote
Overview
A cocktail pianist sets the mood for any room. Right from the start, this magic works especially when a pianist studies his work and craft, as I have. Carefully selecting, rearranging each song, I've created a truly relaxing sound suitable for background music.
---
---
Booking Info
Price Range: Contact for rates
Gig Length: 60 - 240 minutes
About
Gerald Foster is a cocktail pianist available for teas, brunches, luncheons, social hours, birthday & private party's, country clubs, weddings, engagement dinners, senior living communities, corporate and office party's. I have my own piano if needed. Playing classy background music for your event, I promise to provide you with professional service, quality, and keep your guest enjoying every minute of the occasion. Can play up to four hours of continuous music. Please take a moment to check out my song list, 24 reviews and more info about me on my website. Thank You. Gerald Foster
Services Offered
Upcoming Booked Events
November 05, 2022

•

6:00pm - 7:30pm
Wedding Ceremony
Past Booked Events
August 05, 2022

•

8:00am - 4:00pm
Cruise Ship Event

May 14, 2022

•

5:00pm - 6:00pm
Cocktail Party

April 09, 2022

•

11:00am - 1:00pm
Cocktail Party

March 23, 2022

•

4:30pm - 6:30pm
Cocktail Party

March 22, 2022

•

3:00pm - 5:30pm
Cocktail Party

February 20, 2022

•

7:00pm - 9:30pm
Fundraiser

February 11, 2022

•

7:00pm - 9:30pm
Cocktail Party

December 16, 2021

•

5:00pm - 7:00pm
Cocktail Party

December 07, 2021

•

6:00pm - 10:00pm
Christmas Party

October 15, 2021

•

3:00pm - 8:00pm
Grand Opening

October 14, 2021

•

3:00pm - 8:00pm
Grand Opening

October 08, 2021

•

1:30pm - 4:00pm
Corporate Event

September 11, 2021

•

11:00am - 2:00pm
Funeral/Memorial Service

August 21, 2021

•

5:00pm - 7:00pm
Wedding Cocktail Hour

July 31, 2021

•

1:00pm - 3:00pm
Baby Shower

May 14, 2021

•

6:30pm - 8:30pm
Wedding Reception

October 25, 2020

•

5:30pm - 8:30pm
Dinner Party

September 23, 2020

•

6:30pm - 8:30pm
Birthday Party

September 16, 2020

•

10:00pm - 10:30pm
Personal Occasion

August 30, 2020

•

4:30pm - 5:30pm
Birthday Party

June 26, 2020

•

7:00pm - 9:00pm
Dinner Party

December 13, 2019

•

6:30pm - 8:00pm
Dinner Party

September 14, 2019

•

12:00pm - 4:00pm
Festival

July 03, 2019

•

6:00pm - 9:00pm
Wedding Reception

April 28, 2019

•

10:00am - 5:00pm
Nonprofit Event

December 01, 2018

•

7:30pm - 11:00pm
Cocktail Party

November 28, 2018

•

5:30pm - 9:00pm
Christmas Party

September 08, 2018

•

6:00pm - 7:30pm
Corporate Event

June 28, 2018

•

12:00pm - 3:00pm
Corporate Event

April 29, 2018

•

1:00pm - 5:00pm
Nonprofit Event

March 17, 2018

•

11:00am - 3:00pm
Funeral/Memorial Service

December 12, 2017

•

6:00pm - 8:00pm
Christmas Party

November 10, 2017

•

7:00pm - 9:00pm
Dinner Party

October 14, 2017

•

4:30pm - 9:00pm
Anniversary Party

October 12, 2017

•

4:30pm - 8:00pm
Corporate Event

October 07, 2017

•

7:00pm - 9:00pm
Birthday (Adult)

September 13, 2017

•

6:00pm - 11:00pm
Fundraiser

September 07, 2017

•

4:30pm - 7:00pm
Corporate Event

July 18, 2017

•

6:00pm - 9:00pm
Corporate Event

July 15, 2017

•

6:00pm - 10:30pm
Birthday (Adult)

July 02, 2017

•

6:00pm - 8:00pm
Wedding Reception

June 23, 2017

•

6:00pm - 8:30pm
Dinner Party

May 18, 2017

•

6:00pm - 10:00pm
Retirement Party

April 30, 2017

•

2:00pm - 4:30pm
Fundraiser

March 28, 2017

•

6:00pm - 9:00pm
Corporate Event

December 05, 2016

•

5:30pm - 9:30pm
Holiday Party (Christmas)

December 03, 2016

•

6:00pm - 8:00pm
Holiday Party (Christmas)

December 03, 2016

•

10:30am - 2:30pm
Holiday Party (Christmas)

November 26, 2016

•

5:30pm - 10:00pm
Anniversary Party

November 13, 2016

•

1:30pm - 3:30pm
Anniversary Party

November 09, 2016

•

5:30pm - 7:30pm
Cocktail Party

October 15, 2016

•

6:00pm - 8:30pm
Dinner Party

October 13, 2016

•

5:30pm - 7:30pm
Grand Opening

October 08, 2016

•

6:30pm - 9:00pm
Wedding Cocktail Hour

September 26, 2016

•

5:00pm - 9:00pm
Birthday (Adult)

August 25, 2016

•

11:00am - 1:00pm
Corporate Event

August 12, 2016

•

6:30pm - 8:00pm
Birthday (Adult)

August 06, 2016

•

7:30pm - 8:30pm
Anniversary Party

July 20, 2016

•

6:00pm - 9:00pm
Corporate Event

June 25, 2016

•

1:00pm - 3:30pm
Grand Opening

June 10, 2016

•

5:30pm - 8:00pm
Graduation

May 21, 2016

•

3:00pm - 6:00pm
Cultural Event

April 24, 2016

Nonprofit Event

April 15, 2016

•

6:00pm - 9:00pm
Corporate Event

March 30, 2016

•

6:00pm - 9:00pm
Corporate Event

December 09, 2015

Holiday Party (Christmas)

October 23, 2015

Corporate Event

August 28, 2015

Funeral/Memorial Service

August 08, 2015

Retirement Party

August 08, 2015

Reunion

June 20, 2015

Cocktail Party

June 07, 2015

Nonprofit Event

March 22, 2015

Private Party

September 20, 2014

Birthday Party

January 25, 2014

Other
Influences & Inspiration
Beegie Adair
http://www.beegieadair.com/beegie/
Alfonso Gugliucci
http://www.youtube.com/channel/UCBERnJC4SqujOzj-7Jd-yog