Your list is empty.
Save musicians, entertainers, speakers, and services, and they'll appear here.
Free Quick Quote
This vendor provides virtual services
Back to Caricaturists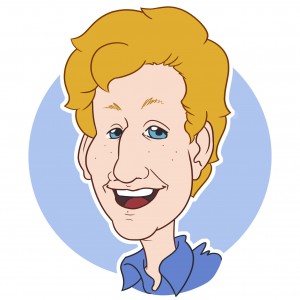 Dylan Draws Stuff
4.97
(56 reviews)
Frederick, MD
Travels up to 300 miles
$80-$90/hour (up to negotiation)
Get a Free Quick Quote
Overview
Hello! I'm Dylan, and I draw caricatures for parties and events. I'm currently living in the Baltimore area, and I'm always down for some art work!
Please let me know if there's anything I can do to help add an extra zing to your fiestas. :)
---
---
Booking Info
Price Range: $80-$90/hour (up to negotiation)
Gig Length: 60 - 500 minutes
What to Expect
I can currently draw about 10 to 12 people per hour in black and white marker. I can do about 6 to 8 people per hour in full color illustration.
About
Hello! My name's Dylan, and I draw stuff.
I'm available to do some caricatures and illustrations for your parties, weddings, and any other special occasions. Thanks for dropping by, and hope to hear from you soon! :)
Additional Booking Notes
No lighting or anything required; just some spare space is needed!
A spare chair doesn't hurt, but I have my own that I take to events as well.
Services Offered
Upcoming Booked Events
February 26, 2022

•

7:00pm - 9:30pm
Wedding Reception
Past Booked Events
October 24, 2021

•

6:00pm - 9:00pm
Wedding Reception

October 02, 2021

•

6:00pm - 9:00pm
Wedding Reception

September 04, 2021

•

2:00pm - 5:00pm
Wedding Reception

August 14, 2021

•

5:30pm - 9:30pm
Birthday Party

July 31, 2021

•

4:00pm - 8:00pm
Wedding Reception

July 10, 2021

•

2:00pm - 5:00pm
House Party

June 19, 2021

•

5:00pm - 8:00pm
Wedding Reception

May 16, 2021

•

2:00pm - 5:00pm
Wedding Reception

April 03, 2021

•

4:00pm - 6:00pm
Anniversary Party

February 13, 2021

•

7:30pm - 8:00pm
Teen Birthday Party

November 21, 2020

•

4:00pm - 4:45pm
Children's Birthday Party

November 14, 2020

•

3:30am - 4:30am
Children's Birthday Party

November 01, 2020

•

3:00pm - 5:00pm
Personal Occasion

October 10, 2020

•

7:00pm - 8:30pm
Wedding Reception

July 25, 2020

•

6:00pm - 8:30pm
Graduation

July 12, 2020

•

3:30pm - 5:00pm
Children's Birthday Party

March 08, 2020

•

4:30pm - 6:30pm
Children's Birthday Party

February 22, 2020

•

3:00pm - 5:00pm
Children's Birthday Party

December 13, 2019

•

8:30pm - 11:00pm
Christmas Party

August 17, 2019

•

2:00pm - 4:00pm
Bridal Shower

July 27, 2019

•

6:00pm - 11:00pm
Wedding Reception

June 15, 2019

•

4:30pm - 6:30pm
Wedding Reception

April 04, 2019

•

6:30pm - 8:30pm
Corporate Event

February 09, 2019

•

6:30pm - 9:00pm
Birthday Party

July 07, 2018

•

5:00pm - 10:00pm
Wedding Reception

July 07, 2018

•

12:00pm - 3:00pm
Wedding Reception

June 16, 2018

•

3:00pm - 5:00pm
Wedding Reception

May 27, 2018

•

6:30pm - 10:00pm
Wedding Reception

May 25, 2018

•

5:00pm - 9:00pm
Graduation

March 24, 2018

•

4:00pm - 7:00pm
Wedding Reception

February 17, 2018

•

9:00pm - 11:00pm
Birthday Party

December 02, 2017

•

7:00pm - 9:00pm
Birthday Party

December 01, 2017

•

7:00pm - 8:30pm
Children's Birthday Party

October 07, 2017

•

11:00am - 2:30pm
Corporate Event

September 30, 2017

•

6:00pm - 9:00pm
Wedding Reception

September 09, 2017

•

4:00pm - 8:00pm
House Party

September 02, 2017

•

8:00pm - 11:00pm
Birthday (Adult)

August 26, 2017

•

6:00pm - 7:30pm
Personal Occasion

August 19, 2017

•

7:30pm - 9:30pm
Wedding Reception

August 06, 2017

•

1:00pm - 5:00pm
Birthday (Child)

August 05, 2017

•

1:00pm - 3:00pm
Birthday (Child)

July 16, 2017

•

3:00pm - 5:00pm
Birthday (Child)

June 17, 2017

•

10:00am - 11:30am
Birthday (Child)

June 11, 2017

•

6:30pm - 9:00pm
Wedding Reception

May 12, 2017

•

7:30pm - 10:30pm
Wedding Reception

May 06, 2017

•

12:00pm - 2:00pm
Nonprofit Event

April 29, 2017

•

12:00pm - 4:00pm
Corporate Event

April 01, 2017

•

1:30pm - 3:00pm
Birthday (Teen)

March 25, 2017

•

7:00pm - 10:00pm
Birthday (Adult)

March 18, 2017

•

3:00pm - 5:00pm
Birthday (Child)

March 11, 2017

•

12:00pm - 1:00pm
Birthday (Child)

March 10, 2017–March 11, 2017

•

8:00pm - 12:00am
Birthday (Adult)

February 25, 2017–February 26, 2017

•

10:00pm - 2:00am
Campus Event

February 18, 2017

•

1:00pm - 3:00pm
Birthday (Child)

February 11, 2017

•

8:00pm - 10:30pm
Bar/Bat Mitzvah Party

January 28, 2017

•

7:00pm - 10:30pm
Corporate Event

January 28, 2017

•

1:30pm - 3:30pm
Personal Occasion

January 22, 2017

•

1:30pm - 4:00pm
Anniversary Party

December 18, 2016

•

12:00pm - 4:00pm
Corporate Event

December 10, 2016

•

7:00pm - 9:00pm
Holiday Party (Christmas)

December 09, 2016

•

8:00pm - 10:00pm
Holiday Party (Christmas)

November 11, 2016

•

6:00pm - 8:00pm
Birthday (Child)

October 15, 2016

•

1:00pm - 2:30pm
Birthday (Child)

October 01, 2016

•

4:00pm - 8:00pm
Wedding Reception

September 17, 2016

Wedding Reception

June 11, 2016

•

4:00pm - 7:00pm
Birthday (Child)

May 13, 2016–May 14, 2016

•

11:00pm - 2:30am
Prom/After Prom

April 30, 2016

•

3:00pm - 4:30pm
Wedding Engagement

April 16, 2016

•

7:30pm - 11:30pm
Birthday (Adult)

March 06, 2016

Birthday (Teen)

December 19, 2015

Corporate Event

October 31, 2015

Birthday (Child)

June 27, 2015

Anniversary Party

June 20, 2015

Wedding Reception

June 14, 2015

Birthday (Child)

May 08, 2015

Festival

September 27, 2014

Festival

June 14, 2014

Wedding Reception