Your list is empty.
Save musicians, entertainers, speakers, and services, and they'll appear here.
Free Quick Quote
This vendor provides virtual services
Back to Mobile DJs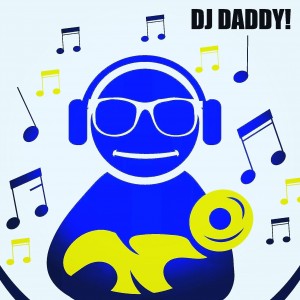 Djdaddy#sotc
5.0
(2 reviews)
Cumming, GA
Travels up to 200 miles
$100-150 an hour of course we can work a deal!
Get a Free Quick Quote
Overview
OLD SKOOL Vinyl DJ (SOTC). Now relaunched as Digital DJ as my Side HUSTLE!
I do Kids parties of ALL ages (mobile and bar/lounge situations)
I can also rock a wedding with over 30 under my belt
My prices are very affordable come check me out!
DJ DADDY #SOTC
A true DJ is a MC and a performer of music to bring the BEST out of an event.
That is the spirit I bring to my DJ efforts and events.
A DAD, A DJ, A Great Time to be Had.
KIDS Parties of ALL ages
Peace and Beats,
DJ DADDY #SOTC
---
2 Reviews

Verified Review
Tasha M.
•
November 8, 2021
DJ DaddySOTC was awesome!!! He was very kind, respectful of my guests and my time! He maintained constant communication and did a great job engaging my guests. He brought all the equipment, including mics, and lights. We asked for gospel and jazz during dinner, and a 80's/90's mashup music after. He made my aunt's surprise 60th birthday an amazing one. I will definitely use him again in the future.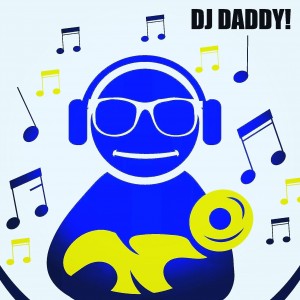 Response from Djdaddy#sotc:
Thank you so much Tasha! lets do it again!

Verified Review
Jane F.
•
November 2, 2021
Rick was the DJ for our Halloween Party. He was very organized and attentive prior to the party ie..play list etc. He arrived early and set up a fun display of lighting that really added to the atmosphere of the party! We would definitely hire him again!!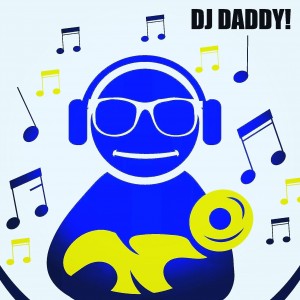 Response from Djdaddy#sotc:
Jane and Larry are fun Party hosts and throw down a great party!
Would definitely want to work with y'all again as well!!!
Thanks again!
DJDaddy#SOTC aka Rick Sichler
---
Booking Info
Price Range: $100-150 an hour of course we can work a deal!
Gig Length: 180 - 560 minutes
What to Expect
I am old school. You will get prompt professional communications with a slice of fun and a smile (my day job is a corporate one :) fro the get go. I will work with you on what songs/genres you want (and DON'T want) WAY before hand so I can prep my playlists and practice fun ways to mix/blend them!.(maybe make a playlist of the songs you can keep as a thank you..wink wink)
Yes I am a DJ that has true DJ Skills (not over the top showman no worries) not a person pushing buttons and lets songs fade out then on to the next one. Why pay for that right?
Will investigate/visit the venue where your event is to build a rapport with said venue...make sure any electrical/technical set up is covered before the time of your event. WILL show up early and set up make sure we got sound and lights (I often show up earlier then the people who hire me s they can relax..one less thing to be concerned about.
During the party of course you get a friendly pro who of course wants your crowd happy and DANCING! aka requests are taken and do my best to fulfill them (see the comment above what genres you DON'T want ha.)
I am not afraid to engage the crowd encourage them to dance even if I have to put my dancing shoes on. :) ANY announcements you want me to make just ask...if someone you give me consent to make announcement (i.e a toast, roast, shout out etc.) I have two wireless pics that work great so EZ Peezy there.
And lastly if you for any reason (hope not the case) are not satisfied I will make it right.
This is a passion I have resurrected in life after a break for LIFE events,,,Move Career, Wife, Kids, Dog, etc) I would love to share that passion as a hired DJDADDY#SOTC!!
Eric (Rick) Sichler aka DJDADD#SOTC
About
DJ DADDY #SOTC
A Tale of Two DJ's my DJistory
MARCH 21
SO my Story is in two parts
OLD SKOOL DJ (SOTC). Western Michigan 1987-1994 –All thru College I became a DJ (Skunk on the Cut #SOTC) at My College Radio Station (WTHS) mixing hip hop and dance music on vinyl on Technics 1200's (aka on the 1's and 2's) that radio show furthered opportunities for DJ'ing parties, College dances, Fraternity/Sorority formals and finally a Slew of Weddings. I also became resident DJ at small college bar, and 2 Holiday Inn's in the surrounding cities.
Then after Graduation (I will spare you the details), I "retired" from DJ (sold my gear regretfully) and moved around few years, finally settled in Charlotte (1999) to settle into career, musician (bands), husband and father, etc.
May 2017-aka THE Resurrection When I was hired to DJ my 25th College reunion and the Dive College bar I worked at. After 23 years of NOT doing it..I'd be lying if I told you I was not nervous and wondering if I still had it.
Challenge Accepted!
I re-learned how to DJ like the kids do Digitally with Software, Controller build playlists , some new tricks, etc…I had A BLAST!! I forgot how much I missed it. Not only playing 80, 90's for my class …the TRUE test was late night when (phone number hidden) year olds showed up and they see this older "Guest DJ". Challenge Accepted!
I DJ 7 hours that night and rocked that crowd!
Then this year I DJ'd my daughters' school "Snowflake" Dance and had had just as much fun (if not more) playing a 2.5 hr. Set for 5-11 year olds and a slew of parents and teachers dancing like crazy!
I named myself that night over the mic DJ DADDY Tongue -n-cheek
When parents were asking for my business card to do their parties. I decided why not get back in the game as a $ide-Hu$tle and do something I ALWAYS loved and admired all these years
Then I got booked for a grad party and a wedding this fall
SO DJ DADDY #SOTC is (re)-launched..
Again, I forgot how much I missed it. A true DJ is a MC and a performer of music to bring the BEST out of an event.
That is the spirit I bring to my DJ efforts and events.
A DAD, A DJ , A Great Time to be Had.
KIDS Parties of ALL ages
Peace and Beats,
DJ DADDY #SOTC
Additional Booking Notes
Just some wall outlets ! I can do the rest :)
Past Booked Events
November 06, 2021

•

5:30pm - 9:00pm
Birthday Party

October 30, 2021

•

6:00pm - 9:30pm
House Party

October 20, 2018–October 21, 2018

•

5:30pm - 12:00am
Class of 1993 25th Homecoming Party!!

July 09, 2018

•

6:00pm - 9:00pm
VBGB early set for Culinary Food Fight Club

June 30, 2018–July 01, 2018

•

7:30pm - 1:00am
40th Birthday Party

June 09, 2018–June 10, 2018

•

7:30pm - 12:00am
40th Birthday Party at 8.2.0

June 09, 2018

•

2:00pm - 5:00pm
HS Grad Party
Set List
I can play most genres (not the biggest Country fan but you are the client!)
My sweet spot I would say is 80's 90's Hip Hop/R&B/Dance (Born and Bred in NYC!) mixing with newer (Y2K and present ) songs and switching genres and music decades tastefully..Dance/EDM mostly more popular cuts...but can go deeper with tracks as needed.
Setup Requirements
NONE except electricity :)