Your list is empty.
Save musicians, entertainers, speakers, and services, and they'll appear here.
Free Quick Quote
This vendor provides virtual services
Back to DJs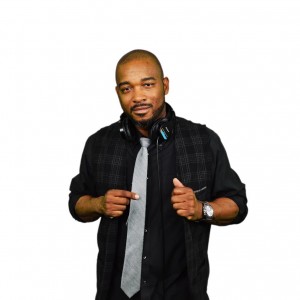 DJ Supe
4.89
(66 reviews)
Sacramento, CA
Travels up to 500 miles
$400-$2250
Get a Free Quick Quote
Overview
DJ Supe's company, SyndiMix DJ Service, has been providing professional DJ services in Northern California since 1994. Our experience ranges from Weddings, Corporate Events (Holiday and speaking engagements), clubs, birthdays (private home and public rental venues), radio mixshows, concerts and festivals.
Along with providing VIRTUAL EVENTS, DJ Supe and company also provide PHOTO BOOTH RENTAL, LED events, and SUPERSIZED GAMES like legos, life-sized connect four, and more.
The SyndiMix studio is located in South Sacramento where the specialty is promotional video production for music events.
---
---
Booking Info
Gig Length: 60 - 360 minutes
Languages: English, I Have A Spanish MC For Events.
Insurance: $2,000,000 - General liability, equipment, personal injury, fire and medical expense coverage
What to Expect
Set up time begins about 90 minutes prior to contracted start time.
Audiences can expect interaction from DJ Supe or one of our other DJs on the microphone to have a good time
Audiences can request music to play and our DJs will do their best to find it or play something similar that is appropriate for the event
Clients can expect a friendly DJ and professional attitude
Clients can expect to have all their requested services to be fulfilled and even exceed expectations
About
DJ Supe and his company SyndiMix DJ Service have been in business since 1994. Experience includes wedding events, corporate parties, school dances and formals, clubs, concert/festivals, radio and in-store appearances.
Along with playing the biggest current and classic hits along with your special requests, we provide the following extended services:
Uplighting
Intelligent lighting effects (lasers/moving spots)
Video Deejaying
Projector and Screen rentals
Speaker rentals
Videography (including aerial drone coverage)
Studio recording
Song mixing and mastering
Music production (Pop, R&B, and Hip-Hop styles)
DJ/MC Services
Since 1994, we have been DJ'ing Weddings, Corporate Events and Special Functions as a fulltime DJ/MC. And I stress "fulltime personal service" -- I do Not sub-contract DJ/MC services and offer only one-on-one service. I have over 145,000 songs and music videos and over 20 years of extensive DJ and Music experience. The music and song selections are based strictly on you and your guests' tastes and desires. You have as much or as little input as you want.
Weddings
Being a full time wedding DJ, 85% of my work is in the wedding industry. The level of service and attention you receive is matched with only the best in wedding entertainment and production services to assist you in celebrating one of the biggest days of your life. I tailor my approach and style to fit into your vision of the perfect wedding day!
Event Lighting
Take your event to a totally new level by providing Custom Lighting. Once reserved for only the largest productions with grandiose budgets, our experience with today's technology and our stock pile of equipment, allows us to offer the latest and greatest in event lighting. (See Pictures for Examples)
Corporate and Formal Events
When planning an event or party, professional entertainment and services are invaluable to ensure a successful event that leaves a lasting and positive impression. We have experience with providing entertainment and production services to a variety of events, companies and groups.
Video Slideshows
The Video Slide show, sometimes called the "picture montage" or "DVD Picture Show" is a beautiful way to capture your history in pictures or any moment and show your guests and further, be able to retain and view the memories . . . forever! We can even duplicate the DVDs for your guests to take home!
Audio and Visual (A/V)
We offer full-service audio & video (A/V) services and equipment, providing everything from pre-event planning and consultation to delivery and set up. We can help maximize your budget by offering advice with regards to equipment, staging and planning your events. DJ Supe is a reputable sound engineer who can also handle bands and vocalists for live events. Visual production and effects are also provided for slideshow presentations and 3D animation effects for events.
Meeting and Production Services
We offer a full range of audio, video, meeting and production services to help you communicate and project your positive message -- whether a small corporate meeting to a fundraiser with 500 people in attendance, our experienced staff will ensure your event is planned properly and runs smoothly.
We Are Professional! Family-friendly selections appropriate for school events and weddings upon request.
We Are Respected! 20 years of experience with references available upon request.
We Are Versatile! We boast an all digital library of music including Dance, Dancehall/Reggae, Pop, Latin, (Salsa, Bachata, Banda, Reggaeton etc) Hip-Hop, R&B, Adult Contemporary, Rock and more (140,000 songs, 15,000 videos and counting).
We Are Innovative! Ask about our Ultra-Bright video projector system and State-of-the-Art hardware and software for playing music videos...(Yes...We Actually Mix Music Videos! Check out the Technology!
We Have Radio and Club Experience! (KSFM, KBMB, Music Choice, Shade 45) so please believe that the music selections are Hits Hits Hits all the time!
Take advantage of my Winter 2018 Wedding Special!
1 Hour ceremony (1 microphone for officiant and 1 PA speaker with your selected music playing)
4 Hour reception
2 speakers
4 uplight effects
4 intelligent lighting effects
***Only $600*** For Weddings Occurring Between December 21, 2017 and March 19, 2018.
Additional Booking Notes
DJ set up should be allowed at least an area 10X10 feet
Performance location must have at least 2 working electrical sources within 100 feet of DJ set up
DJ Supe should be provided with two 16 oz bottles of water or be allowed to bring in beverage to event.
Services Offered
Upcoming Booked Events
October 30, 2021

•

5:00pm - 11:00pm
Birthday Party

November 09, 2021

•

All-day event
HBearWill Graduation

December 04, 2021

•

All-day event
Roseville Golf Course

December 05, 2021

•

6:00am - 12:00pm
California Int'l Marathon

April 16, 2022

•

4:30pm - 11:00pm
Wedding Reception

June 14, 2022

•

4:00pm - 10:00pm
Wedding Ceremony
Past Booked Events
October 23, 2021

•

6:00pm - 11:00pm
Wedding Reception

October 23, 2021

•

10:00am - 6:00pm
Sporting Event

October 16, 2021

•

2:00pm - 11:30pm
HBearWill Gender Reveal

October 15, 2021

•

8:00pm - 11:00pm
Teen Birthday Party

October 09, 2021

•

All-day event
Jon B Concert

October 08, 2021

•

6:00pm - 11:00pm
Birthday Party

October 02, 2021

•

10:00am - 6:00pm
Sporting Event

September 25, 2021

•

7:00pm - 11:00pm
Campus Event

September 18, 2021

•

10:00am - 6:00pm
Sporting Event

September 11, 2021

•

7:00pm - 11:00pm
Comedy at the Guild

September 04, 2021

•

5:00pm - 10:00pm
Wedding Reception

August 29, 2021

•

4:00pm - 10:00pm
Wedding Reception

August 28, 2021

•

7:00pm - 11:00pm
Comedy at the Guild

August 26, 2021

•

6:00pm - 9:00pm
Black Capital Investment Dinner

August 25, 2021

•

5:30pm - 7:30pm
Camp Event

August 21, 2021–August 22, 2021

•

9:00pm - 1:00am
Silent Disco at Touch of Class Sacramento, CA

August 14, 2021

•

All-day event
RnB Summer Throwback Concert

August 13, 2021

•

7:00pm - 10:00pm
Troop

August 05, 2021–August 06, 2021

•

8:00pm - 12:00am
Girls Night Out at Liaison Lounge Sacramento, CA

July 31, 2021

•

6:00pm - 11:00pm
Teen Birthday Party

July 31, 2021

•

2:00pm - 5:00pm
11th Annual Set Appreciation BBQ (Stockton, CA)

July 24, 2021

•

4:00pm - 8:00pm
Reunion

July 17, 2021

•

7:00pm - 11:00pm
Graduation

July 16, 2021

•

7:00pm - 11:30pm
Bday Party

July 10, 2021

•

8:00pm - 11:00pm
House Party

July 03, 2021–July 04, 2021

•

9:00pm - 2:00am
Oasis Nightclub (Denver, CO)

June 26, 2021

•

7:00pm - 10:00pm
Comedy at the Guild Theater

June 19, 2021

•

10:00am - 5:00pm
Juneteenth Block Party at 40 Acres

June 17, 2021

•

9:00am - 12:00pm
Cal Middle School Graduation

June 12, 2021

•

3:00pm - 7:00pm
Barbershop Health Talks

May 30, 2021

•

4:00pm - 9:00pm
Champagne Sundays

May 22, 2021

•

All-day event
Graduation Party

May 08, 2021

•

8:00pm - 10:00pm
Birthday Party

February 04, 2021

•

9:00am - 5:00pm
Corporate Event

January 14, 2021

•

9:00am - 12:00pm
Launch Party

December 27, 2020

•

6:00pm - 10:00pm
Virtual Event

August 29, 2020

Wedding Reception

July 17, 2020

•

5:00pm - 9:30pm
Funeral/Memorial Service

June 27, 2020–June 28, 2020

•

6:00pm - 11:30pm
DJ Supe in Las Vegas

March 27, 2020

•

7:00pm - 10:30pm
Comedy Night at The Guild Theater

January 31, 2020

•

5:30pm - 11:00pm
ARC vs CRC Basketball Game

January 25, 2020

•

7:00pm - 9:00pm
Comedy at the Guild Theater

January 10, 2020

•

6:00pm - 9:00pm
Folsom Middle School

January 04, 2020–January 05, 2020

•

9:30pm - 1:30am
London Sacramento Nightclub

January 03, 2020

•

6:30pm - 10:30pm
90s Birthday Party

December 27, 2019

•

7:00pm - 11:00pm
Comedy at the Guild

December 14, 2019–December 15, 2019

•

9:30pm - 1:00am
London Nightclub

December 08, 2019

•

8:00am - 11:30am
California Int'l Marathon

December 07, 2019–December 08, 2019

•

5:00pm - 12:00am
Children's Birthday Party

December 07, 2019

•

9:00am - 12:00pm
CIM 5k 13th and N St

December 05, 2019

•

6:00pm - 10:00pm
Christmas Party

November 29, 2019

•

7:00pm - 10:30pm
Comedy Night at the Guild

November 10, 2019

•

12:00pm - 2:00pm
Funeral/Memorial Service

October 25, 2019

•

7:00pm - 11:00pm
Comedy at the Guild

October 24, 2019

•

5:00pm - 7:00pm
Halloween Party

October 20, 2019

•

8:00am - 11:00am
Folsom Blues Half Marathon Event

October 19, 2019–October 20, 2019

•

6:00pm - 12:00am
Birthday Party

October 12, 2019–October 13, 2019

•

7:00pm - 12:00am
Quinceañera

October 05, 2019

•

6:30pm - 11:00pm
DJ Supe at the Hilton

September 27, 2019

•

2:00pm - 10:00pm
Wedding Ceremony

September 21, 2019–September 22, 2019

•

5:00pm - 12:00am
Wedding Reception

September 14, 2019

•

11:00am - 4:00pm
Corporate Event

September 13, 2019

•

6:30pm - 10:30pm
Teen Birthday Party

August 30, 2019

•

5:00pm - 11:55pm
Wedding Ceremony and Reception

August 28, 2019

•

5:00pm - 9:00pm
Fixins Soul Kitchen Grand Opening

August 24, 2019–August 25, 2019

•

9:00pm - 1:00am
Birthday Party

August 17, 2019

•

5:00pm - 9:00pm
Teen Birthday Party

August 11, 2019

•

12:00pm - 7:00pm
Music and Food Festival

August 10, 2019–August 11, 2019

•

9:00pm - 12:00am
Birthday Party

August 10, 2019

•

12:00pm - 7:00pm
Music and Food Festival

August 02, 2019

•

7:00pm - 11:00pm
Pay It Forward Comedy Show

July 27, 2019

•

6:30pm - 11:30pm
House Party

July 26, 2019

•

7:00pm - 11:00pm
Comedy at The Guild

July 20, 2019

•

12:00pm - 4:00pm
Grand Opening

June 29, 2019

•

12:00pm - 4:00pm
Grand Opening

June 28, 2019

•

7:00pm - 10:00pm
Comedy at The Guild Theater

June 22, 2019

•

6:00pm - 9:30pm
Corporate Event

June 13, 2019

•

8:30pm - 11:00pm
Nonprofit Event

June 10, 2019

•

6:00pm - 8:00pm
Health Professions High School Graduation

June 07, 2019

•

4:30pm - 7:00pm
Grand Opening

June 01, 2019–June 02, 2019

•

9:00pm - 2:00am
J. Holiday at Ambiance Lounge feat DJ Supe

June 01, 2019

•

7:00am - 12:00pm
Festival

May 25, 2019

•

4:30pm - 11:00pm
Wedding Reception

May 11, 2019

•

6:00pm - 11:00pm
Anniversary Party Stockton Golf and Country Club

May 01, 2019

•

6:00pm - 10:00pm
SEIU 2015 Event at the Hilton

April 27, 2019

•

8:30am - 6:30pm
Convention/Trade Show (continued)

April 26, 2019

•

8:30am - 6:30pm
Convention/Trade Show

April 18, 2019

•

4:00pm - 6:30pm
Esther's Park with St. Hope

April 13, 2019

•

10:30am - 5:30pm
Grand Opening

April 07, 2019

•

8:00am - 12:00pm
9th Annual Credit Union SACTOWN Run

March 23, 2019

•

4:00pm - 11:30pm
Wedding Reception

March 02, 2019

•

10:00am - 1:00pm
Community Health Fair in Stockton, CA

February 15, 2019–February 16, 2019

•

8:00pm - 1:00am
KHNR Valentine's Party

February 13, 2019–February 14, 2019

•

5:00pm - 1:30am
Concert

February 03, 2019

•

7:30am - 11:30am
Super Sunday Run

February 02, 2019

•

5:00pm - 10:00pm
Wedding Vows Renewal Event

January 19, 2019

•

5:30pm - 10:30pm
Birthday Party

January 05, 2019

•

7:00pm - 10:30pm
Personal Occasion

December 31, 2018–January 01, 2019

•

9:00pm - 1:00am
New Year's Party

December 29, 2018–December 30, 2018

•

9:00pm - 1:30am
Pre New Year's Party

December 06, 2018

•

6:00pm - 10:00pm
Christmas Party

December 02, 2018

•

8:00am - 11:30am
California International Marathon

November 16, 2018

•

7:00pm - 10:00pm
Campus Event

November 11, 2018

•

5:00pm - 9:00pm
Dinner Party

November 09, 2018

•

7:00pm - 10:00pm
DJ Supe Live at Health Professions High School

October 27, 2018

•

6:00pm - 10:00pm
Reunion

October 21, 2018

•

8:00am - 11:30am
DJ Supe Live at Folsom Blues Half Marathon

October 20, 2018

•

6:00pm - 11:00pm
Birthday Party

October 15, 2018–October 16, 2018

•

8:30pm - 4:30am
Corporate Event

October 15, 2018

•

8:30am - 4:30pm
Corporate Event

October 13, 2018

•

8:00pm - 11:55pm
DJ Supe at Richard T Conzelmann Community Center

October 11, 2018

•

5:00pm - 7:00pm
Halloween Party

October 07, 2018

•

4:00pm - 10:00pm
Wedding Ceremony

September 22, 2018

Dinner Party

September 22, 2018

•

9:30am - 12:00pm
Grand Opening

August 19, 2018

•

6:30pm - 9:30pm
Birthday Party

August 18, 2018

•

4:00pm - 10:15pm
Wedding Reception

August 04, 2018

•

6:00pm - 9:00pm
Nonprofit Event

July 21, 2018

•

6:00pm - 11:00pm
House Party

July 20, 2018–July 21, 2018

•

9:00pm - 1:00am
90s Flow at Liaison Lounge

July 14, 2018

•

7:00pm - 10:00pm
Anniversary Party

July 07, 2018

•

5:30pm - 10:30pm
Wedding Reception

June 23, 2018

•

6:30pm - 10:00pm
Fundraiser

June 16, 2018

•

4:00pm - 9:00pm
Retirement Party

June 15, 2018–June 16, 2018

•

8:00pm - 1:00am
Liaison Lounge

June 11, 2018

•

6:00pm - 8:00pm
Health Professions High School Graduation

June 10, 2018

•

7:00am - 10:00am
Gold Country Half Marathon

June 08, 2018

•

8:00pm - 11:55pm
Capitol Event Center

April 25, 2018

•

4:00pm - 9:00pm
Corporate Event

April 20, 2018–April 21, 2018

•

8:00pm - 12:00am
Product Promotion

April 07, 2018

•

5:00pm - 5:30pm
Wedding Ceremony

April 07, 2018

•

4:00pm - 10:00pm
Wedding Reception

March 10, 2018

•

1:00pm - 5:00pm
Convention/Trade Show

March 03, 2018

•

5:00pm - 10:30pm
Teen's Birthday Party

March 03, 2018

•

12:00pm - 3:00pm
Grand Opening

February 24, 2018

•

11:30am - 3:00pm
Grand Opening

January 27, 2018

•

7:00pm - 10:00pm
Teen's Birthday Party

January 21, 2018

•

5:30pm - 9:30pm
Wedding Reception

January 20, 2018

•

12:00pm - 3:00pm
Children's Birthday Party

January 20, 2018

•

12:00pm - 3:00pm
Grand Opening

January 14, 2018

•

5:00pm - 10:00pm
Teen's Birthday Party

January 03, 2018

•

12:00pm - 12:15pm
Studio Session

December 17, 2017

•

1:30pm - 1:45pm
Concert

December 16, 2017–December 17, 2017

•

6:30pm - 12:30am
Birthday (Adult)

December 15, 2017

•

7:00pm - 11:00pm
Birthday (Child)

October 27, 2017

•

5:00pm - 7:00pm
Holiday Party (Halloween)

October 14, 2017

•

7:00pm - 11:00pm
Dinner Party

October 07, 2017

•

8:00pm - 11:55pm
Soulful Sounds at the Elks Lodge

September 30, 2017

•

6:00pm - 10:00pm
Birthday (Teen)

September 30, 2017

•

6:00pm - 10:00pm
Birthday Party at The Capitol Event Center

September 23, 2017

•

6:00pm - 11:55pm
High School Reunion

September 22, 2017

•

6:00pm - 11:00pm
Wedding

September 02, 2017

•

12:30pm - 5:30pm
Birthday (Child)

August 27, 2017

•

4:00pm - 10:00pm
Wedding Reception

August 26, 2017

•

3:00pm - 10:00pm
Birthday (Adult)

August 24, 2017

•

6:00pm - 11:00pm
Wedding Reception

August 08, 2017–August 09, 2017

•

9:00pm - 2:00am
Tequila and Taco Tuesday

August 05, 2017

•

7:00pm - 11:55pm
Family Reunion part 2

August 04, 2017

•

7:00pm - 11:55pm
Family Reunion

August 01, 2017

•

6:00pm - 8:00pm
Festival

July 29, 2017

•

6:00pm - 11:00pm
House Party

July 28, 2017

•

7:00pm - 11:55pm
Live R&B at Strikes

July 22, 2017

•

7:00pm - 11:55pm
Old School Birthday Party

July 15, 2017

•

7:00pm - 10:00pm
Cocktail Party

July 05, 2017

•

8:00pm - 11:55pm
The Joke's on You 5th of July Comedy Show

June 24, 2017–June 25, 2017

•

8:00pm - 12:00am
Birthday (Teen)

June 16, 2017

•

9:00pm - 11:55pm
Low Key Fridays

June 12, 2017

•

6:00pm - 8:00pm
Graduation at Health Professions High School

June 10, 2017

•

4:30pm - 8:30pm
Wedding Reception

June 09, 2017

•

5:00pm - 11:00pm
Graduation

June 07, 2017

•

9:00pm - 11:55pm
Comedy Explosion

June 04, 2017

•

4:00pm - 7:00pm
2017 Juneteenth Audition part 2

June 03, 2017

•

6:00pm - 11:00pm
Graduation Party

June 02, 2017

•

7:00pm - 11:00pm
Wedding Reception

May 28, 2017

•

6:00pm - 11:00pm
Wedding Reception

May 27, 2017

•

5:30pm - 10:00pm
Northern California Entertainers Music Awards

May 20, 2017

•

3:00pm - 7:00pm
Wedding Reception

May 13, 2017

•

11:00am - 6:00pm
Sacramento Urban Music Festival

May 07, 2017

•

7:00pm - 11:55pm
Poetry and Flows

July 23, 2016

•

1:00pm - 4:30pm
Birthday (Teen)
Set List
Jazz (John Coltrane, Miles Davis, Thelonious Monk)
Big Band/Lounge (Frank Sinatra, Michael Buble, Wayne Newton)
Hip-Hop (Drake, SOB/RBE, Cardi B)
Motown (The Supremes, The Temptations, Marvin Gaye, Smokey Robinson, The Miracles)
Country (Bebe Rexha, Kenny Chesney, Carrie Underwood, Florida Georgia Line)
Latin (cumbias, bachata, merengue, corridos, reggaeton, banda, nortenas, salsa, rancheras)
R&B/Neo Soul (Rihanna, SZA, Chris Brown, Beyonce, Musiq, Jill Scott, Maxwell)
80s (Tears for Fears, INXS, Duran Duran, Prince)
Pop (Maroon 5, Ariana Grande, Meghan Trainor, Khalid)
Team
| | |
| --- | --- |
| DJ Rip 1 | DJ |
| DJ Javier Lopez | DJ |
Setup Requirements
Provide or confirm at least 3 working electrical outlets within 25 feet of DJ setup
Provide parking pass or payment for parking fees for the day if applicable
Provide loading area within 300 feet of DJ setup location