Your list is empty.
Save musicians, entertainers, speakers, and services, and they'll appear here.
Free Quick Quote
This vendor provides virtual services
Back to Reptile Shows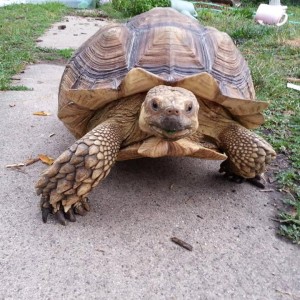 Coal Black Exotics
4.99
(236 reviews)
Dwight, IL
Travels up to 200 miles
$100 per hour plus mileage.
Get a Free Quick Quote
Overview
Coal Black Exotics is a family run, education oriented business that provides demonstrations to groups of all ages using live reptiles.
The goal of Coal Black Exotics is to provide entertainment and education to people of all ages while at the same time dispelling the common myths and fears associated with reptiles.
You can now choose to book your event at our shop! This eliminates the mileage fee and allows us to utilize the full collection of animals during your event. Please specify this in the location of your request.
---
---
Booking Info
Price Range: $100 per hour plus mileage.
Gig Length: 60 - 480 minutes
Insurance: Liability coverage is provided through West Bend Mutual and paperwork can be provided as needed for event planners.
What to Expect
We present various reptile species in a fun and educational setting. Our show is very hands on for those that want to participate but still contains plenty of information and fun for those who just want to look. Questions and pictures are always encouraged and individuals are welcome to pose with animals if they're comfortable. We are aware of the potential for some attendees to have phobias, specifically of snakes, and we will work to accommodate that as needed. We are also more than willing to work with any attendee who would like to try and conquer their fear! In general you can expect a fun and informative event with experiences and pictures that you can carry with you for some time to come.
About
We are Bill & Teresa Bradley. We've been performing educational demonstrations using our reptiles since 2012. I (Bill) have been keeping reptiles for 15 years. I attended Blackburn College, where I majored in Biology and was a caretaker for their considerable reptile collection. Teresa attended Emporia State University for her undergraduate work and that's where we met. We began demonstrating with reptiles publicly at events like Coal City's Octoberfest as well as Dwight's Springfest and Harvest Days. From there we expanded to local schools and libraries. We've visited many of the schools and libraries in Grundy, Livingston and Will counties. We've also visited care facilities such as the Fox Center in Dwight and Sunny Hill Nursing Home of Will County.
In 2013 we began performing at private events such as children's birthday parties and we hope to continue expanding that aspect of our business. We typically bring 8-10 animals for a show that lasts an hour but we can accommodate a time frame fitting an event planners needs. We've found that after an hour young children will start to lose interest no matter how "cool" the animals may be. We bring several examples each of snakes, lizards and tortoises. We are always looking for ways to expand and specialize our collection so no two shows should contain the same lineup of reptiles. We will also make efforts to showcase specific types of reptiles if an event planner should have a need.
We do not display venomous reptiles or crocodilians of any kind. We are also fully insured through West Bend Mutual and can provide paperwork as necessary for event planners.
Additional Booking Notes
Please include your full address in quote requests!
Upcoming Booked Events
December 10, 2022

•

10:30am - 11:30am
Children's Birthday Party

December 11, 2022

•

1:30pm - 2:15pm
Children's Birthday Party

December 12, 2022

•

1:00pm - 3:00pm
School Assembly

February 18, 2023

•

3:30pm - 4:30pm
Children's Birthday Party

February 19, 2023

•

2:00pm - 3:30pm
Children's Birthday Party

February 26, 2023

•

4:00pm - 5:30pm
Nonprofit Event
Past Booked Events
December 02, 2022

•

1:30pm - 2:15pm
School Assembly

November 13, 2022

•

1:30pm - 2:30pm
Children's Birthday Party

November 06, 2022

•

12:30pm - 1:30pm
Children's Birthday Party

November 05, 2022

•

1:00pm - 2:30pm
Teen Birthday Party

October 27, 2022–October 28, 2022

•

10:00pm - 1:00am
Halloween Party

October 23, 2022

•

4:00pm - 4:45pm
Children's Birthday Party

October 22, 2022

•

2:00pm - 5:00pm
Festival

October 16, 2022

•

1:30pm - 2:30pm
Children's Birthday Party

October 15, 2022

•

3:00pm - 4:00pm
Children's Birthday Party

October 02, 2022

•

3:00pm - 4:00pm
Children's Birthday Party

October 01, 2022

•

1:00pm - 2:00pm
Children's Birthday Party

September 28, 2022

•

9:30am - 1:30pm
Nonprofit Event

September 23, 2022

•

8:00pm - 8:45pm
Nonprofit Event

September 17, 2022

•

4:00pm - 5:00pm
Children's Birthday Party

September 11, 2022

•

1:00pm - 2:00pm
Children's Birthday Party

September 10, 2022

•

11:30am - 12:30pm
Festival

September 07, 2022

•

6:30pm - 7:30pm
Nonprofit Event

September 05, 2022

•

11:00am - 3:00pm
Festival

September 03, 2022

•

6:00pm - 6:45pm
Children's Birthday Party

August 28, 2022

•

2:30pm - 3:30pm
Children's Birthday Party

August 27, 2022

•

5:30pm - 8:30pm
Nonprofit Event

August 13, 2022

•

4:00pm - 5:00pm
Children's Birthday Party

August 08, 2022

•

12:00pm - 1:00pm
Children's Birthday Party

August 05, 2022

•

12:00pm - 1:00pm
Camp Event

July 30, 2022

•

4:30pm - 5:30pm
House Party

July 30, 2022

•

1:00pm - 2:00pm
Children's Birthday Party

July 29, 2022

•

6:00pm - 7:00pm
Children's Birthday Party

July 23, 2022

•

5:30pm - 6:00pm
Children's Birthday Party

July 16, 2022

•

11:30am - 2:30pm
Festival

July 12, 2022

•

2:00pm - 3:00pm
Nonprofit Event

July 07, 2022

•

10:00am - 12:00pm
Camp Event

July 06, 2022

•

9:00am - 11:00am
Camp Event

June 29, 2022

•

2:00pm - 3:00pm
Nonprofit Event

June 29, 2022

•

10:00am - 11:00am
Nonprofit Event

June 27, 2022

•

9:30am - 11:30am
School Assembly

June 26, 2022

•

2:00pm - 3:00pm
Children's Birthday Party

June 25, 2022

•

1:30pm - 3:00pm
Children's Birthday Party

June 23, 2022

•

10:00am - 10:45am
Nonprofit Event

June 22, 2022

•

10:00am - 11:30am
Camp Event

June 20, 2022

•

10:00am - 11:00am
Camp Event

June 18, 2022

•

4:30pm - 5:30pm
Children's Birthday Party

June 18, 2022

•

10:00am - 11:00am
Children's Birthday Party

June 15, 2022

•

10:00am - 11:00am
Camp Event

June 14, 2022

•

2:00pm - 3:00pm
Nonprofit Event

June 14, 2022

•

11:00am - 12:00pm
Nonprofit Event

June 11, 2022

•

3:00pm - 4:00pm
Children's Birthday Party

June 11, 2022

•

11:00am - 12:30pm
Nonprofit Event

June 08, 2022

•

1:00pm - 2:00pm
Nonprofit Event

June 05, 2022

•

12:30pm - 3:30pm
Festival

June 04, 2022

•

1:00pm - 3:00pm
Festival

May 29, 2022

•

2:00pm - 2:45pm
Children's Birthday Party

May 23, 2022

•

11:30am - 12:00pm
Surprise

May 22, 2022

•

2:00pm - 3:00pm
Children's Birthday Party

May 21, 2022

•

1:00pm - 1:30pm
Children's Birthday Party

May 20, 2022

•

9:00am - 11:00am
Nonprofit Event

May 15, 2022

•

3:30pm - 4:00pm
Children's Birthday Party

May 14, 2022

•

4:30pm - 5:30pm
Personal Occasion

May 14, 2022

•

2:00pm - 2:30pm
Children's Birthday Party

May 01, 2022

•

4:00pm - 5:00pm
Children's Birthday Party

April 23, 2022

•

10:00am - 10:45am
Children's Birthday Party

April 02, 2022

•

10:30am - 11:15am
Children's Birthday Party

March 17, 2022

•

6:00pm - 6:30pm
Dinner Party

March 11, 2022

•

1:00pm - 2:30pm
Campus Event

February 27, 2022

•

1:00pm - 2:00pm
Children's Birthday Party

February 26, 2022

•

11:00am - 12:00pm
Nonprofit Event

February 20, 2022

•

4:00pm - 4:45pm
Teen Birthday Party

February 20, 2022

•

10:30am - 11:30am
Children's Birthday Party

February 18, 2022

•

5:30pm - 6:15pm
Children's Birthday Party

February 16, 2022

•

9:00am - 10:00am
School Assembly

February 12, 2022

•

11:00am - 12:00pm
Children's Birthday Party

February 06, 2022

•

12:00pm - 1:00pm
Children's Birthday Party

February 05, 2022

•

2:00pm - 3:00pm
Children's Birthday Party

January 09, 2022

•

3:00pm - 4:00pm
Children's Birthday Party

December 18, 2021

•

6:00pm - 6:45pm
Children's Birthday Party

December 12, 2021

•

5:00pm - 6:00pm
Children's Birthday Party

December 09, 2021

•

1:30pm - 3:30pm
School Assembly

November 21, 2021

•

3:00pm - 4:00pm
Children's Birthday Party

November 20, 2021

•

3:30pm - 4:15pm
Children's Birthday Party

November 13, 2021

•

5:00pm - 5:45pm
Children's Birthday Party

November 13, 2021

•

1:30pm - 2:30pm
Children's Birthday Party

November 12, 2021

•

9:00am - 11:30am
School Assembly

November 11, 2021

•

10:00am - 11:00am
School Assembly

November 06, 2021

•

3:00pm - 4:00pm
Children's Birthday Party

October 23, 2021

•

4:00pm - 5:00pm
Children's Birthday Party

October 20, 2021

•

7:00pm - 8:00pm
Nonprofit Event

October 20, 2021

•

12:30pm - 1:30pm
School Assembly

October 16, 2021

•

12:30pm - 2:00pm
Festival

October 09, 2021

•

11:00am - 11:45am
Children's Birthday Party

October 03, 2021

•

2:00pm - 3:00pm
Children's Birthday Party

October 02, 2021

•

2:00pm - 3:00pm
Children's Birthday Party

September 26, 2021

•

2:00pm - 3:00pm
Children's Birthday Party

September 25, 2021

•

4:00pm - 5:00pm
Children's Birthday Party

September 24, 2021

•

4:30pm - 5:30pm
Nonprofit Event

September 18, 2021

•

8:00pm - 9:00pm
Camp Event

September 15, 2021

•

6:00pm - 7:00pm
Worship Service

September 12, 2021

•

11:00am - 12:00pm
Nonprofit Event

September 11, 2021

•

2:00pm - 4:00pm
Festival

September 10, 2021

•

4:00pm - 5:00pm
Children's Birthday Party

September 06, 2021

•

11:00am - 3:00pm
Festival

August 29, 2021

•

3:00pm - 4:00pm
Children's Birthday Party

August 28, 2021

•

6:00pm - 7:00pm
House Party

August 27, 2021

•

6:00pm - 7:00pm
Nonprofit Event

August 21, 2021

•

2:30pm - 3:30pm
Teen Birthday Party

August 08, 2021

•

4:00pm - 5:00pm
Children's Birthday Party

August 03, 2021

•

5:30pm - 7:30pm
Nonprofit Event

August 03, 2021

•

10:00am - 11:00am
School Assembly

August 01, 2021

•

10:30am - 11:00am
Children's Birthday Party

July 30, 2021

•

2:00pm - 3:00pm
Camp Event

July 29, 2021

•

10:00am - 11:00am
Camp Event

July 24, 2021

•

2:00pm - 3:00pm
Children's Birthday Party

July 16, 2021

•

11:30am - 12:30pm
Children's Birthday Party

July 10, 2021

•

9:00am - 10:00am
House Party

July 09, 2021

•

9:00am - 10:30am
Nonprofit Event

July 06, 2021

•

3:30pm - 5:00pm
Personal Occasion

June 29, 2021

•

5:00pm - 6:30pm
Children's Birthday Party

June 26, 2021

•

4:00pm - 4:45pm
Children's Birthday Party

June 24, 2021

•

2:00pm - 2:30pm
Nonprofit Event

June 23, 2021

•

2:00pm - 3:30pm
Campus Event

June 13, 2021

•

11:00am - 1:00pm
Nonprofit Event

June 12, 2021

•

4:00pm - 5:00pm
Children's Birthday Party

June 08, 2021

•

6:00pm - 7:00pm
Nonprofit Event

June 06, 2021

•

1:00pm - 3:30pm
Festival

June 05, 2021

•

12:00pm - 2:00pm
Festival

May 31, 2021

•

3:00pm - 4:00pm
Children's Birthday Party

May 28, 2021

•

4:00pm - 5:00pm
Campus Event

May 22, 2021

•

4:00pm - 4:45pm
Children's Birthday Party

May 01, 2021

•

2:00pm - 3:00pm
Children's Birthday Party

April 17, 2021

•

2:00pm - 3:00pm
Children's Birthday Party

April 10, 2021

•

3:30pm - 4:30pm
Children's Birthday Party

March 13, 2021

•

11:00am - 12:00pm
Nonprofit Event

February 22, 2021

•

6:30pm - 7:00pm
Dinner Party

February 06, 2021

•

5:00pm - 6:00pm
Children's Birthday Party

February 06, 2021

•

1:30pm - 2:30pm
Children's Birthday Party

January 30, 2021

•

4:00pm - 5:00pm
Children's Birthday Party

January 16, 2021

•

2:00pm - 3:00pm
Children's Birthday Party

January 09, 2021

•

2:00pm - 3:00pm
Children's Birthday Party

November 06, 2020

•

5:00pm - 7:00pm
Worship Service

October 17, 2020

•

4:00pm - 4:30pm
Children's Birthday Party

October 03, 2020

•

3:30pm - 4:30pm
Children's Birthday Party

September 17, 2020

•

6:30pm - 7:15pm
School Assembly

September 12, 2020

•

11:00am - 12:00pm
Children's Birthday Party

September 06, 2020

•

1:00pm - 2:00pm
Children's Birthday Party

September 05, 2020

•

3:00pm - 4:30pm
Children's Birthday Party

August 22, 2020

•

7:30pm - 8:30pm
Cocktail Party

August 12, 2020

•

10:30pm - 11:30pm
Studio Session

August 06, 2020

•

10:00am - 11:00am
Camp Event

July 29, 2020

•

4:00pm - 5:00pm
Teen Birthday Party

July 26, 2020

•

1:00pm - 1:45pm
Children's Birthday Party

July 25, 2020

•

2:00pm - 4:00pm
Children's Birthday Party

July 18, 2020

•

3:00pm - 3:45pm
Children's Birthday Party

July 18, 2020

•

1:00pm - 2:00pm
Children's Birthday Party

July 17, 2020

•

11:30am - 12:15pm
Camp Event

July 12, 2020

•

2:00pm - 2:45pm
Children's Birthday Party

July 11, 2020

•

3:00pm - 4:00pm
Children's Birthday Party

July 07, 2020

•

10:30am - 11:30am
Nonprofit Event

June 28, 2020

•

1:00pm - 2:00pm
Children's Birthday Party

June 24, 2020–June 25, 2020

•

10:00pm - 12:00am
Camp Event

March 09, 2020

•

6:30pm - 7:30pm
Camp Event

March 07, 2020

•

5:00pm - 5:45pm
House Party

February 29, 2020

•

1:00pm - 2:30pm
Children's Birthday Party

February 15, 2020

•

1:00pm - 2:00pm
Nonprofit Event

February 09, 2020

•

1:00pm - 1:30pm
Personal Occasion

January 26, 2020

•

2:30pm - 3:30pm
Children's Birthday Party

January 25, 2020

•

4:00pm - 5:00pm
Children's Birthday Party

November 16, 2019

•

3:00pm - 4:00pm
Children's Birthday Party

November 02, 2019

•

3:30pm - 4:30pm
Children's Birthday Party

October 27, 2019

•

6:00pm - 7:00pm
Halloween Party

October 26, 2019

•

6:00pm - 7:00pm
Children's Birthday Party

October 26, 2019

•

4:00pm - 5:00pm
Children's Birthday Party

October 26, 2019

•

11:00am - 2:00pm
Halloween Party

October 25, 2019

•

2:30pm - 3:15pm
Nonprofit Event

October 12, 2019

•

3:00pm - 3:45pm
Children's Birthday Party

October 10, 2019

•

9:30am - 2:00pm
Nonprofit Event

October 04, 2019

•

6:00pm - 6:30pm
Fundraiser

September 28, 2019

•

10:00am - 2:00pm
Corporate Event

September 15, 2019

•

2:00pm - 3:00pm
Children's Birthday Party

September 02, 2019

•

10:30am - 1:30pm
Festival

August 24, 2019

•

3:00pm - 5:00pm
Festival

August 23, 2019

•

6:00pm - 7:00pm
Nonprofit Event

August 17, 2019

•

1:30pm - 2:30pm
Corporate Event

August 06, 2019

•

5:30pm - 7:30pm
Nonprofit Event

August 04, 2019

•

12:30pm - 1:30pm
Children's Birthday Party

August 02, 2019

•

11:00am - 12:00pm
Personal Occasion

July 27, 2019

•

5:30pm - 6:30pm
Children's Birthday Party

July 25, 2019

•

3:00pm - 3:45pm
Camp Event

July 13, 2019

•

4:00pm - 5:00pm
Children's Birthday Party

July 12, 2019

•

5:30pm - 7:00pm
Camp Event

July 10, 2019

•

2:00pm - 3:00pm
Nonprofit Event

July 09, 2019

•

12:30pm - 1:30pm
School Assembly

June 29, 2019

•

12:00pm - 12:45pm
Nonprofit Event

June 28, 2019

•

10:00am - 10:45am
Nonprofit Event

June 25, 2019

•

2:00pm - 2:45pm
Nonprofit Event

June 23, 2019

•

2:00pm - 2:45pm
Festival

June 21, 2019

•

12:30pm - 2:00pm
Nonprofit Event