Your list is empty.
Save musicians, entertainers, speakers, and services, and they'll appear here.
Free Quick Quote
This vendor provides virtual services
Back to Balloon Twisters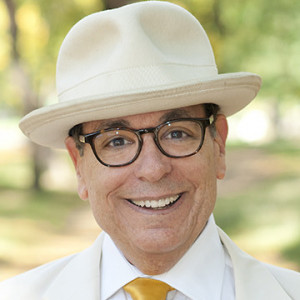 Balloon Hysteria NYC | Birthday Max
4.94
(15 reviews)
New York City, NY
Travels up to 10 miles
Contact for Quote
Get a Free Quick Quote
Overview
Balloon Hysteria NYC, handsome balloon designs immaculately executed with a whole lotta funny; and Birthday Max, hysterical family clowning and comedy-magic.
Balloon Hysteria NYC
• Whimsical, elegant designs for all ages (yes, there are balloons for grown-ups)
• Holiday specific designs (Christmas, New Years, Valentine's Day, Oscar parties, and more)
Birthday Max
A whirlwind of masterful clown silliness, connecting vaudeville-inspired comedy-magic with lightning fast improvisation. Resonating influences such as Zero Mostel, Jack Benny & Chuck Jones, yet entirely unique. "Hilarious & uplifting"
• 30- & 45-min shows
• 60-min package (show+balloons)
• 90-min package (+juggling workshop)
---
---
Booking Info
Price Range: Contact for Quote
Gig Length: 60 - 320 minutes
About
R David Robinson is an experienced New York City theatre and event professional. He's trained with master instructors, including Austin Pendleton (acting); Philippe Gaulier and Avner "the Eccentric" Eisenberg (clown); and "Buster Balloon" Caldwell (balloon art). He worked for years as comic-foil and right hand man to magician David Copperfield, earning praise from screen legend Gene Kelly.
Upcoming Booked Events
December 09, 2022

•

5:00pm - 7:30pm
A NYC Santa

December 10, 2022

•

12:00pm - 3:00pm
Sasha/Santa

December 10, 2022

•

9:00pm - 9:45pm
Birthday Party

December 11, 2022

•

2:00pm - 4:00pm
Grand Falloons' "Annotated Christmas Carol"

December 15, 2022

•

6:00pm - 8:00pm
A NYC Santa/GigSalad

December 17, 2022

•

1:00pm - 2:30pm
Cirque du Jour/Santa

December 18, 2022

•

11:30am - 2:30pm
Sasha/Santa

December 18, 2022

•

7:00pm - 9:00pm
Sue Benjamin/Balloon

December 20, 2022

•

7:00pm - 9:00pm
Sasha/Santa

December 24, 2022

•

7:30pm - 8:30pm
A NYC Santa
Past Booked Events
December 03, 2022

•

3:00pm - 5:00pm
A NYC Santa/GigSalad

December 03, 2022

•

9:00am - 1:00pm
A NYC Santa

November 27, 2022

•

1:00pm - 3:30pm
Sasha/Santa

October 29, 2022

•

12:00pm - 3:00pm
Balloon Hysteria NYC

October 22, 2022

•

11:00am - 3:30pm
Festival

October 08, 2022

•

10:30am - 11:30am
Children's Birthday Party

July 09, 2022

•

2:00pm - 4:00pm
Children's Birthday Party

June 12, 2022

•

1:00pm - 2:00pm
Children's Birthday Party

May 14, 2022

•

2:00pm - 3:30pm
Children's Birthday Party

May 11, 2022

•

2:30pm - 3:30pm
Children's Birthday Party

May 01, 2022

•

1:00pm - 2:30pm
Children's Birthday Party

February 12, 2022

•

2:30pm - 3:30pm
Children's Birthday Party

December 04, 2021

•

1:00pm - 2:30pm
Santa - GigSalad

December 02, 2021

•

4:00pm - 7:00pm
Santa - Dumbo Tree Lighting

November 28, 2021

•

5:00pm - 7:00pm
Santa - Cirque du Jour

November 27, 2021

•

8:00pm - 10:00pm
Birthday Party

October 30, 2021

•

3:00pm - 4:00pm
Children's Birthday Party

October 17, 2021

•

1:00pm - 4:00pm
Children's Birthday Party

October 01, 2021

•

4:30pm - 5:30pm
Children's Birthday Party

September 25, 2021

•

1:15pm - 2:00pm
Children's Birthday Party

September 19, 2021

•

12:30pm - 1:15pm
Children's Birthday Party

September 11, 2021

•

12:30pm - 1:15pm
Children's Birthday Party

August 28, 2021

•

11:30am - 12:30pm
Children's Birthday Party

June 26, 2021

•

11:00am - 12:00pm
Children's Birthday Party

June 20, 2021

•

All-day event
Balloon Hysteria NYC

June 19, 2021

•

All-day event
Balloon Hysteria NYC

June 05, 2021

•

2:00pm - 3:00pm
Balloon Hysteria NYC - Private

May 31, 2021

•

4:30pm - 6:30pm
Children's Birthday Party

May 14, 2021

•

3:00pm - 4:00pm
Children's Birthday Party

December 19, 2020

•

11:30am - 12:30pm
Children's Birthday Party

October 27, 2020

•

4:30pm - 5:30pm
Children's Birthday Party

March 19, 2020

•

1:00pm - 4:00pm
Urinetown Figures

March 13, 2020

•

1:00pm - 4:00pm
Urinetown Figures

March 09, 2020

•

8:00pm - 8:30pm
Holiday Party

December 14, 2019

•

12:00pm - 3:00pm
A NYC Santa @ NY Yacht Club

November 08, 2019

•

10:30am - 11:30am
Children's Birthday Party

October 31, 2019

•

5:45pm - 6:30pm
Birthday Max Halloween Party

October 22, 2019

•

7:00pm - 10:00pm
TKM

October 17, 2019

•

12:00pm - 5:00pm
Balloon Hysteria NYC

October 11, 2019

•

7:00pm - 9:00pm
W&F

September 28, 2019

•

11:30am - 12:30pm
Unavailable

September 21, 2019

•

2:30pm - 3:30pm
Children's Birthday Party

September 21, 2019

•

12:00pm - 1:30pm
Unavailable

September 18, 2019

•

4:30pm - 5:15pm
Corporate Event

August 17, 2019

•

3:30pm - 5:00pm
Children's Birthday Party

August 09, 2019

•

9:30pm - 11:30pm
Cocktail Party

August 03, 2019

•

6:00pm - 7:30pm
Birthday Party

June 08, 2019

•

1:00pm - 2:00pm
Children's Birthday Party

May 26, 2019

•

7:00pm - 8:30pm
Children's Birthday Party

May 18, 2019

•

12:00pm - 1:30pm
Children's Birthday Party