Your list is empty.
Save musicians, entertainers, speakers, and services, and they'll appear here.
Free Quick Quote
Regional Pricing for
Singing Telegrams
We don't currently have enough data to show pricing specifically for Greensboro, NC.
$145
Average Price
15 minutes
$250
High Price
15 minutes
These prices reflect regional averages for the most common booking lengths. People most often hire Singing Telegrams for 15 minutes. Of course, the cost will go up or down for longer or shorter events. Pricing will vary further depending on location, travel distance, skill level, and other specifics.
Tell us about your event and our vendors will send you free, customized quotes.
Here's what other planners have paid for Singing Telegrams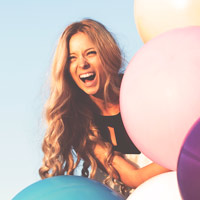 Event review: Amelia was fantastic! We have a dog waste management business and I wanted to give my assistant something fun for her Birthday as she is going through a rough time personally. Amelia latched right onto what I was thinking, showed up in a dog onesie and even made up her mask to look dog-ish. She was Penelope the Puppy for our visit! I requested he sing "Yo Diggety", but say "Yo Doggety". She went above and beyond and wrote her own version of the song, which was great, and printed a copy for us to keep. Amelia had incredible energy and made this experience so much more fun than I could have expected! The Birthday girl now has a memory that she will never expect and this completely made her day very special.
Singing Telegram for 15 minutes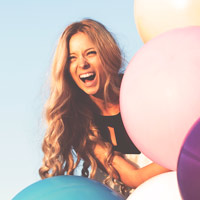 Event review: Adrijana (from Telegram Girl Singing Telegrams) was perfect in every way. From the quick and thoughtful correspondence to accomodating some last-minute requests to a stunning performance that sent my mom (the birthday girl) over the moon, everything was, how you say, *chef's kiss* Highly recommended. So seriously, GigSalad: you might want to consider adding a few more stars for your review options...5 was not enough!
Singing Telegram for 15 minutes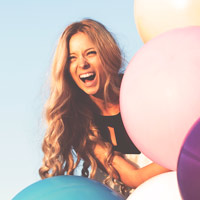 Event review: Brett Michaels gave my wife a birthday surprise she'll never forget. Highly recommended
Singing Telegram for 30 minutes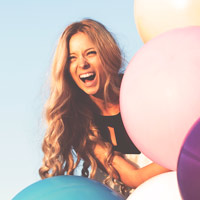 Event review: I hired him for a singing telegram and he had so much fun with it, came up with great ideas, and kept the communication flowing.
Singing Telegram for 15 minutes