Your list is empty.
Save musicians, entertainers, speakers, and services, and they'll appear here.
Free Quick Quote
This vendor provides virtual services
Back to Actors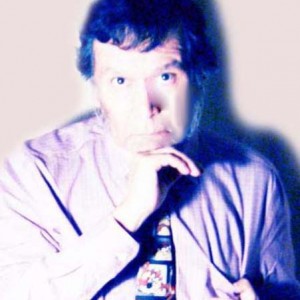 Money Holes
0
(0 reviews)
Lakewood, CA
Travels up to 10 miles
$150 and up
Get a Free Quick Quote
Overview
I now live in Lakewood, California. I started as a Stand In but derailed myself to an Extra. I have been an " Extra," a " Seat Filler, " or "Background actor" on TV commercials, TV movies, Full feature films, and a few music videos and have been involved in "print ads" and being me. I can play the piano for brief 2-3 minutes of inspired original beautiful music similar to original movie scores for romantic comedies or dramas on full feature films, from my sense of my love of music. I can also hum like " Donald Duck ", while I snap my fingers to many " Pop " tunes, I call that my " Voicetrumental "
---
Reviews
Be the first to review Money Holes
---
Booking Info
What to Expect
I am interesting,loyal,unique,I try to finish what I start,if time permits,versatile and I guess to some people may appear sort of charming at times,I know a little of different subjects and people seem to be impressed by that. A man who loves music is mostly found appealing by most: I have the ability to play my own very short beautiful melodies by ear,the kind that resemble an original score from a big budget or TV network movie. I can sound off a few words like " Donald Duck ",hum like him too while snapping my fingers to different pop tunes,dance to some " Hip-Hop ",80's tunes,90's tunes and club music and very little " Salsa ", some " Lambada ". "I aim to please!
About
I am a California man, was raised and went to school here, never been married and have been sort of involved in entertainment since I was a child, performing plays with my peers and have always dealt with people, was sort of an entrepreneur as I sold giant glasses of lemonade for a dollar and bread baked by my parents for a dollar. Later on for 16 years my work has dealt heavily with people or around people one way or another. Have worked for photo studios throughout southern California while I was in the entertainment industry on and off for about 2 years doing Extra or Seat Filler gigs for TV movies, TV commercials, Print Ads and full feature silver screen hits, plus a bit of reality cable TV gigs. People have been responsible for my paychecks and I'm very grateful! I have been a Temp and have gotten very diverse assignments in various fields: Office types, factory, out in the open, loading and unloading of vehicles, private sector assignments for ordinary people, canvassing at movie theaters, conveyor belts assembly line gigs, telephone sales. Concerning education, I went to a community college in the mid 80's for a whole year while I studied General Ed classes! After that I completed a six month course as a Telephone Service Technician and aced It! Just as you and the regular job force is strict on who they hire, so am I about accepting a job. I just don't accept the first one that comes along. I don't even accept an interview 'til I am sure I will possibly accept it! The same goes for gigs or assignments from you or anyone else I have contacts with, such as Casting Directors. I have gotten multitudes of invitations from them, but I don't accept many of them. I will not audition for an assignment as an Extra. I've been an Extra in Hollywood before and I have never, ever auditioned for Extra roles or anything else I've done. Yeah! The projects and Extra roles in various settings were very insignificant. If I see the role will be insignificant, I will refuse to accept It and I will not audition for the very small and behind the scenes role! I will accept the Extra part, If I get the part without auditioning for It, just as before in the late 90's!
Additional Booking Notes
I can sing to some songs,too bad I don't know the lyrics,I can whistle at times as nice as those performers who once in a while whistle during their performances.I probably could DJ,if shown how,because my world is surrounded by music.
Influences & Inspiration
" Donald Duck ", " Krusty the Clown," Kraftwerk "," Curly " ( of the " 3 Stoogees " ) " Guns & Roses ",life influences all, " Michael Jackson ", " Usher " " Johnny Depp " big budget feature films,I am a character background actor or an extra who also got influenced by other " Extras "..But I would sing a little at a wedding reception or any other big special occasion,I would play the piano for short intervals and also hum like a duck while snapping my fingers to upbeat popular tunes...
Setup Requirements
A stage,a camera,lighting,many other " Extras ",a director,talking " thespians ",a set,lots of patience for long lasting scenes...