Your list is empty.
Save musicians, entertainers, speakers, and services, and they'll appear here.
Free Quick Quote
Classical Ensembles Near You
Where do you need a Classical Ensemble?
Select your event location in Honolulu County Hawaii:
Why Book Classical Ensembles
You can see and hear it now. You're walking down the aisle as harmonious sounds pour out of the violin, cello, and viola. Or maybe you'd prefer a trio of just violins, or possibly a combo of a flute, oboe, and viola. Well no matter the size of the group or the selection of instruments, you can find the perfect classical ensemble for your event right here! Strings, woodwinds, and brass instruments all paired together in duos, trios, quartets to create beautiful music for your listening pleasure. Find and book the perfect classical ensemble for your event.
Click here to get quotes from Classical Ensembles near you!
About Booking Classical Ensembles
Classical Trios, Quartets and Quintets: As far as classical music is concerned, the term "quartet" is an ensemble of four players, the most popular in Classical chamber music being the string quartet, which is made up of two violins, a viola and a violoncello. The string quintet is a common type of quintet. It is similar to the string quartet, but with two violas, two violoncellos, or more rarely, the addition of a double bass. Another common grouping in classical music is the wind quintet, usually consisting of flute, oboe, clarinet, bassoon and horn. A 6+ member classical music group is referred to as an orchestra; a small orchestra with fifteen to thirty members (violins, violas, cellos, double basses, woodwind or brass instruments) is called a chamber orchestra. GigSalad has premier classical ensembles, including string trios and classical duos, available to perform at your next private event, corporate function or wedding ceremony. Start your search by selecting a city above.

Some things to consider when hiring a classical ensemble are to make sure you listen to audio and watch video clips. This will ensure that you truly do book the best for your next event! Next, you want to get references. Talk to people in the area about the ensemble and get feedback. Finally, get a contract. Many professional classical ensembles require a deposit to secure them at your next event. Make sure to read through the contract carefully before contracting the ensemble for your party.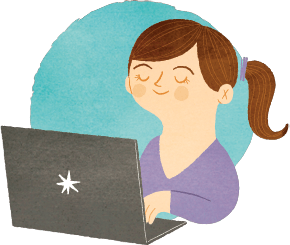 Classical Ensemble Pricing
Using data from quotes sent through GigSalad, we've gathered average nationwide pricing for hiring Classical Ensembles.
Want more Classical Ensemble gigs?
If you provide Classical Ensemble services in the United States or Canada, get more gigs by joining GigSalad.